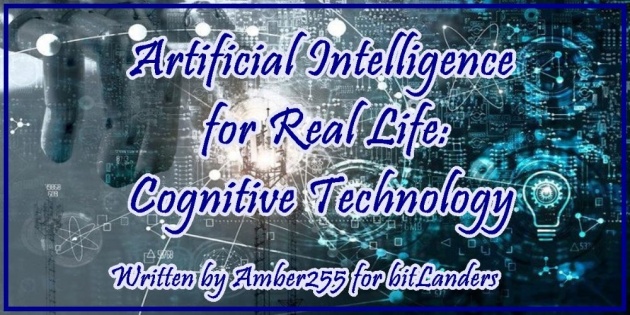 Artificial Intelligence for Real Life: Cognitive Technology - Photo credit: twitter, edition by Amber255 via bitLanders
Cognitive technology, a product of the development of the field of artificial intelligence, can and will be used to replace human jobs. And now leaders in all sectors are faced with a choice of how to apply them.
Rapid advances in artificial intelligence (AI) have sparked intense debate about the impact of this trend on society. Some see it as a driving force for economic growth and limitless opportunities to improve living standards. Others see existential threats ranging from killer robots to widespread technological unemployment in the future. Although we believe that the worst of fears are bloated, cognitive technologies - products of AI development - cannot be ignored. They are a new source of competitive advantage for business and are on the way to widespread use at work and in the home.
Cognitive technology is a field of computer science that mimics functions of the human brain through various means, including natural language processing, data mining and pattern recognition. It is expected to have a drastic effect on the way that humans interact with technology in coming years, particularly in the fields of automation, machine learning and information technology.

Credit: techopedia
Researchers of artificial intelligence have sought to develop methods that allow computers to perform a wide range of tasks that were previously considered exclusively a human tasks, including games, face and speech recognition, decision making in conditions of uncertainty, training, and translation from language to language. In this article and Querlo chat, I will talk about the field of artificial intelligence and the technologies that have come from this area, which we call cognitive technologies. Cognitive technologies used today include computer training, computer vision, speech recognition, language processing, and robotics.
Cognitive technology and employment
There is an active, often shocking discussion about the impact of cognitive technology on employment. One side predicts massive unemployment, as these technologies will take on the work previously done by people. Another predicts a new embodiment of the familiar historical picture of technological change: new technologies increase productivity, which increases wealth, stimulates economic growth and creates demand for workers with new skills.
A widely cited analysis by researchers from Oxford University is an example of the "dark" side in this debate. According to the study, 47% of US jobs are at risk of computerization over the next decade or two.
However, not everyone believes that organizations should begin to prepare for the future without jobs for humans. Some believe that the degree to which machines replace human labor is often overstated, that technologies such as robotics should be correctly perceived as getting rid of really boring work and not as eliminating people from work in general.
What is cognitive technology? - Video credit: youtube
I would stand for a more positive outlook on the future. Despite significant progress in the application of cognitive technologies for narrow areas, automation of entire processes or jobs is rare and is unlikely to become common in the near future. Most likely, especially in the next three to five years, parts of work processes will be automated using cognitive technologies. Workers, including knowledge workers, will interact with automated intelligent machines, as airline pilots and workers in advanced plants do today. For this reason, it is imperative for business leaders to closely examine the impending impact of cognitive technology on work, workers, and organizations.
Cognitive Business
Cognitive business and the creation of advanced systems with which organizations can make the transition to the era of cognitive technology is the foundation of many innovative corporations' strategies.
Cognitive technologies turn computers into intelligent systems that can process the information on the basis of the same principles as the human brain means to enable it to use new cognitive technologies to gain previously inaccessible advantages.
IBM has become a pioneer in the market for commercial cognitive systems, and its platform IBM Watson, according to customers and partners, is the most advanced cognitive solution and is used in a variety of fields. There is already a very conscious understanding of the importance of cognitive technologies for achieving competitive advantages.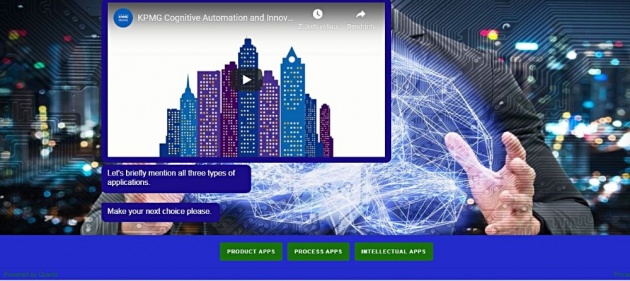 Artificial Intelligence for Real Life: Cognitive Technology - Photo credit: querlo
Cognitive business is an evolutionary stage in the development of digital business, the transition to which many companies have already begun. That's why digital businesses need an innovative IT infrastructure.
What are the three key features of the corporate infrastructure of the future? First of all, it is necessary to solve the most important problem - to ensure the processing of huge amounts of data. The second factor is the movement towards open infrastructure technologies since only the collective mind can be the driver of innovation. And the third feature is the use of a cloud model. And today, the IBM solution already presents all of this.
Digital business transformation is the creation of fundamentally new business models based on cloud, analytics, mobile and social technologies, and therefore the importance of the IT department and its leader for the success of such a transformation cannot be overestimated. The IT director must accurately assess the potential of certain technologies for the implementation of fundamental changes in the organization. However, it should not only identify promising technologies but also form a symbiosis of business and IT departments, in which the latter will constantly generate innovative ideas and implement them, achieving a visible effect for the business.
Check my newest Querlo chat for more info about cognitive technology, and look what I share about these topics:
1. Cognitive technology and automation:
a) Product apps b) Process apps c) Intellectual apps
2. Cognitive technology in industry 3. Cognitive technology for work empowerment
4. IT infrastructure and cognitive technology 5. Skills needed for using cognitive technology
Please, chat with me about Artificial Intelligence for Real Life: Cognitive Technology on Querlo (link opens chat in a full-screen mode):
Already now, in a number of areas, computers are smarter than humans. For example, banks have implemented risk management models that can make decisions better than the most experienced specialists. This allowed to abandon a large number of underwriters, and now instead of them, a compact group of qualified analysts is engaged in the preparation of models. This is a real example of cognitive business, and there will be more such examples in all areas of our lives.
On A Final Note
The man of the future absorbs technologies that help him achieve excellence in his business. Most likely, over time, IT specialists simply will not remain, but IT will accompany us everywhere, no matter what we do. Our task is to learn how to use, for example, technologies such as Watson - today it is the world's foremost artificial intelligence system.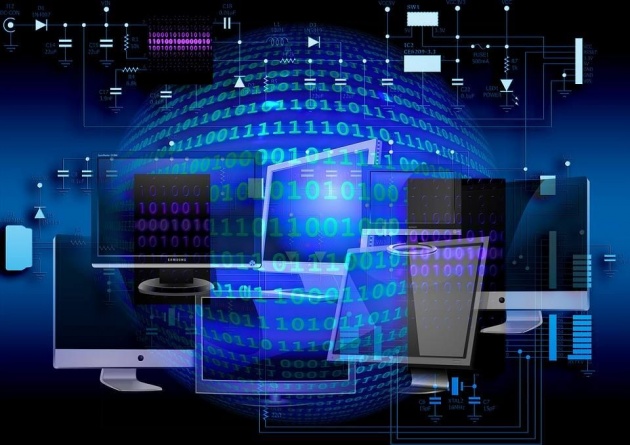 Artificial Intelligence for Real Life: Cognitive Technology - Photo credit: medium
A business without cognitive technology is becoming uncompetitive. Cognitive technologies will significantly improve the efficiency of working with data, which for business sometimes becomes something like hardened cement, instead of being its driver.
Standard methods for solving problems do not keep up with the explosive growth of data. In order to quickly process gigantic volumes of information and get a valuable result, we need systems based on the mechanisms of human thinking - cognitive technology.
************************************************************************
****************************************************************
****************************************
I invite you to participate in Bitlanders AI-themed Blogging and create your own AI-themed blogs and C-blogs on artificial intelligence theme:
bitLanders AI-themed blogging
After the successful launch of "The bitLanders C-blogging", conversational AI blogging by Querlo powered by IBM Watson and Microsoft Azure. bitLanders continues to support its joint venture Querlo. We believe in our mission to promote our future - Artificial Intelligence (AI) - and build AI conversations via blogging, here we are to introduce "bitLanders AI-themed blogging!"

Credit: quote from bitLanders
Always welcome back to check more Querlo Chat blogs on Artificial Intelligence theme.
***************************************************************************************************
Thank you for stopping by and reading my blog.
2019, All Rights Reserved.
You are very welcome to join Bitlanders and share your valuable knowledge and opinion.
***************************************************************************************************