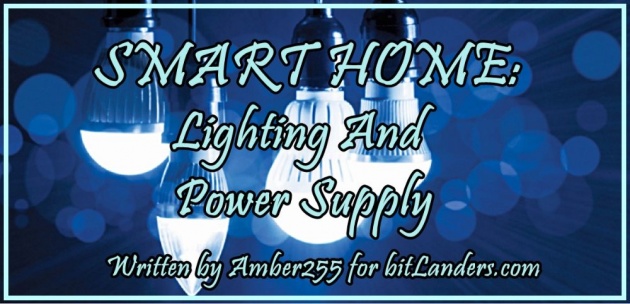 [Artificial Intelligence] Smart Home: Lighting And Power Supply - Photo credit: svet-svitidel, edition by Amber255 via bitLanders
Smart lighting and power supply
The 21st century is not in vain called the century of information technology. There are less and less areas of human activity where computers or microprocessors are not involved in one way or another. The field of modern housing is no exception. Here, the main emphasis is on energy-saving and natural resource-saving technologies. More and more individual houses or apartments in multi-story buildings of megacities are equipped with Smart Home systems. These systems, among other things, control the power supply and lighting of residential premises and surrounding areas.
The task of the Smart Home complex is to provide convenient and economical, but at the same time, sufficient and comfortable energy supply for all lighting systems for living space and auxiliary premises. Moreover, the parameters of the electric power source should have a minimal impact on the operability and efficiency of consumers. Also, the correct installation of the lighting of a smart home allows you to realize remote and intelligent control of lighting devices in a city apartment or a country house and the adjacent area.
You can control the lighting throughout the house or cottage with the help of multi-functional touch panels with a convenient and intuitive control interface.
Smart lighting controlled by ALEXA - Video credit: youtube
In principle, you can get by with ordinary bulbs, but, unfortunately, they cannot provide the whole range of solutions that we possess in the era of the Internet of things. Classic lamps are binary devices, that is, they have only two states: on or off. Often there are no intermediate options - this is how light bulbs work from the time when they first appeared in our homes.
Smart lamps work differently and offer great control capabilities. Because they use wireless technology, you can control the light from anywhere on Earth using mobile devices or a laptop.
Smart lighting devices allow you to create a personalized and intelligent environment. Smart light has a lot of useful features, for example, the system can simulate your presence in the house when you are away, automatically lower the brightness of the light when you turn on the TV, act as an alarm clock or signal you about incoming calls and messages. Moreover, the lamps can be switched on automatically when the user arrives home and controlled by voice commands.
By installing motion sensors, it is possible to regulate the operation of lamps in corridors, utility rooms, and so on, that is, where people usually do not stay for long. Automatic light control eliminates the need to look for a switch in the dark: the house will take care of everything, for example, by turning on the light on the landing in front of the apartment.
Smart lighting is a lighting technology designed for energy efficiency. This may include high efficiency fixtures and automated controls that make adjustments based on conditions such as occupancy or daylight availability.

Credit: en.wikipedia
However, do not forget about the service companies and electricity suppliers. They also benefit from customers using smart technology. They have the opportunity to view the statistics of energy consumption and, based on the data obtained, automatically dim the light by 10% during peak hours - the user will not notice this difference, but will notice and say thank you to his wallet.
If you check my newest Querlo chat, you will find info about:
1. Smart lighting control systems:
a) Local system. b) Global system.
2. What can a smart lighting control system do?
a) Energy Saving Management; b) Manage lighting levels in all rooms;
c) Imitation of the presence of the owners; d) Electric curtains and blinds control;
e) Indoor Light Design.
3. Remote and automatic lighting control.
4. Smart lighting problems and solutions.
5. Advantages of smart lighting.
I invite you to chat with me for more detailed info about Smart Lighting and Power Supply on Querlo (the link opens chat in a full-screen mode):
By combining wireless technology with energy-efficient lamps in one compact solution, we were able to change the usual order of things. Lighting scenarios are a real treasure for an interior designer. Highlighting some interior elements with light and hiding others in the twilight, you can create several design options in one room at once.
The term smart lighting can be given a different meaning, depending on whether you want to have a flexible and fully functional stand-alone solution or integrate lighting devices into a larger home automation system. As for the first case, in the field of self-functioning devices, there is a large selection of products from different manufacturers. These are smart bulbs, visually very similar to their brothers with incandescent filaments.

The operation of all home appliances depends on the continuity and reliability of the electrical network. The Smart Home system will control and optimally distribute the load of the entire network. This will extend the life of electrical appliances, as well as save money on energy costs. The intelligence of the system will turn off devices that are temporarily not used (switches, sockets, underfloor heating) or when a network overload signal arrives.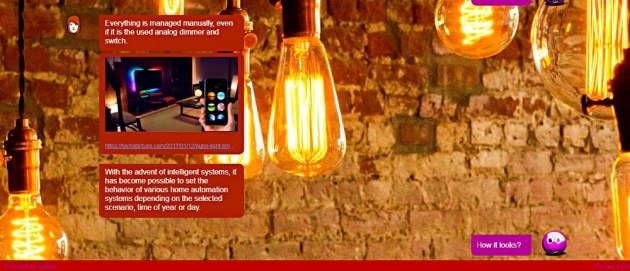 [Artificial Intelligence] Smart Home: Lighting And Power Supply - Photo credit: querlo
Automatic control and monitoring of turning on and off the light, depending on the presence of a person in a room, guaranteed to reduce electricity consumption by 13%. And if it is possible to regulate the lighting, the savings increase to 20%.
It is possible to smoothly change the voltage in the network, thereby regulating the level of lighting in the rooms. The system itself performs the predefined lighting scenarios - Evening, Dinner, Cleaning, Watching a movie, Emergency lighting, etc. You can group any combination of lamps, blinds, and even ventilation or air conditioning into such scenarios.
The smart home is relatively young, but actively developing technology. The developers of such devices have yet to solve many problems - security, management, price regulation in the market. But today it is clear that the future lies in automated housing.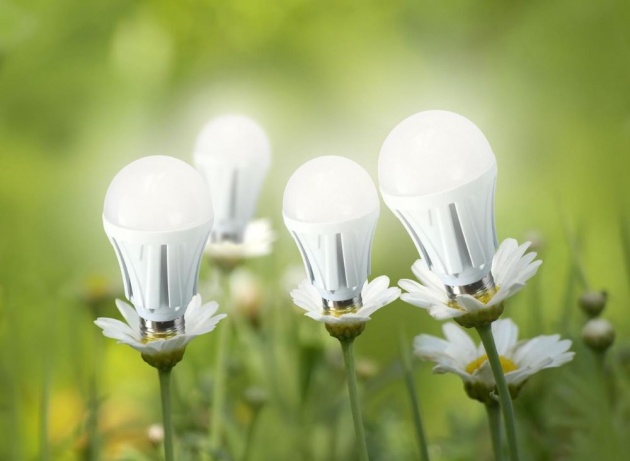 Smart Home: Lighting and power supply - Photo credit: adnkronos
************************************************************************
****************************************************************
******************************************
I invite you to participate in Bitlanders AI-themed Blogging and create your own AI-themed blogs and C-blogs on artificial intelligence theme:
bitLanders AI-themed blogging
After the successful launch of "The bitLanders C-blogging", conversational AI blogging by Querlo powered by IBM Watson and Microsoft Azure. bitLanders continues to support its joint venture Querlo. We believe in our mission to promote our future - Artificial Intelligence (AI) - and build AI conversations via blogging, here we are to introduce "bitLanders AI-themed blogging!"

Credit: quote from bitLanders
Always welcome back to check more Querlo Chat blogs on Artificial Intelligence theme.
***************************************************************************************************
Thank you for stopping by and reading my blog.
2019, All Rights Reserved.
You are very welcome to join Bitlanders and share your valuable knowledge and opinion.
***************************************************************************************************