Video Credits: CNN Business via YouTube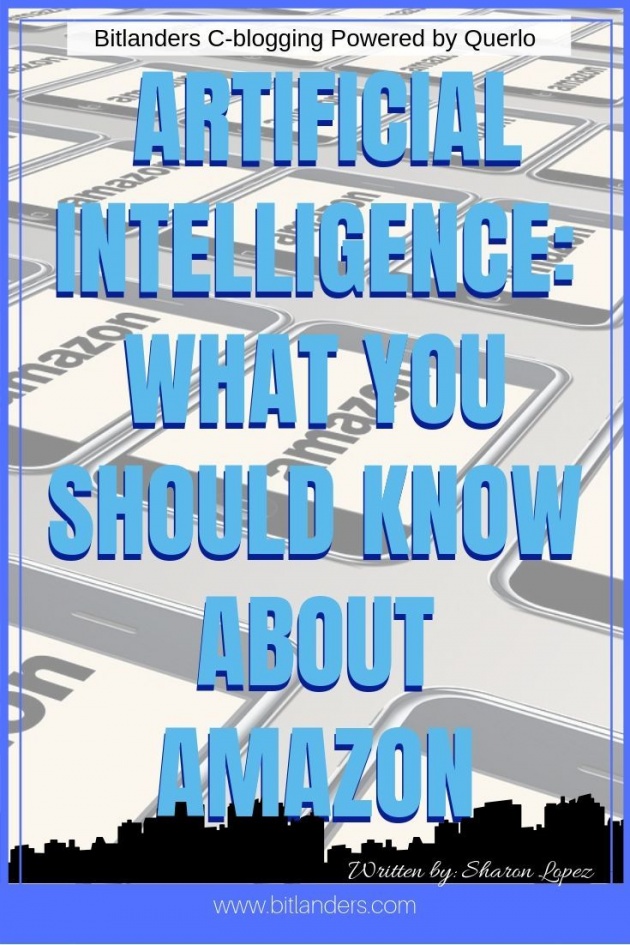 Image Credits: Sharon Lopez via Bitlanders
(Base Image Credits: Geralt via Pixabay)
Amazon is among the BIG FOUR technology companies that dominate the cyberspace in the current time. These companies are Facebook, Google, Apple and yes, Amazon. These companies play a major role in revolutionizing the internet industry. Would you be interested in knowing how a bookseller transformed into a tech giant industry?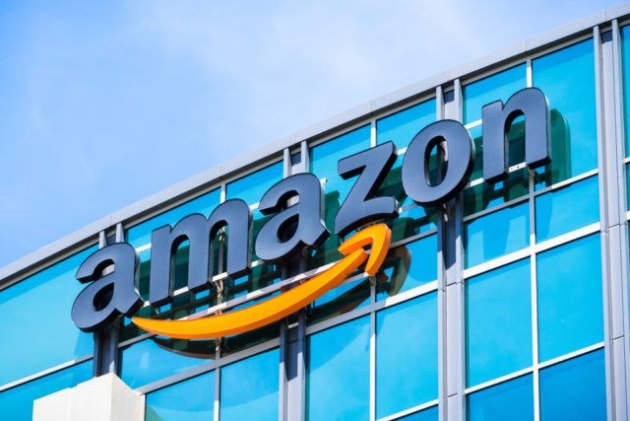 Image Credits: ccn.com
LET'S TALK ABOUT AMAZON!
Hey, everyone! Today, we're gonna talk about Amazon! I guess most of you know about this amazing company. Who wouldn't know about Alexa, Amazon shopping and other products and services offered by this company?
But there are simply amazing things that I believe we need to know to more. Learning about these things will not only widen our knowledge about the company but these can also serve as inspirations for us especially that we are venturing into the online field.
We may see companies and individuals who are successful in their chosen online career or business and we praise them for that achievement. There is one thing we should know - they were once a newbie.
I hope that through this blog, we all get some worthwhile information that we can use as we pursue our online undertaking.
A HUMBLE START
Did you know that Amazon started as an online company selling books? Before we go further, let us watch this video that shows some cool facts and the amazing history of Amazon company.
Video Credits: ColdFusion via YouTube
AMAZON AND ARTIFICIAL INTELLIGENCE
Let me show you some of the products of Amazon you may not know about and as a bonus, I will show you some ideas on how Amazon is using Artificial Intelligence in almost all its products and services. Please join me in this Querlo C-Blog and let us explore more about the biggest e-commerce company in the current time.
CLICK HERE FOR A FULL-SCREEN VIEW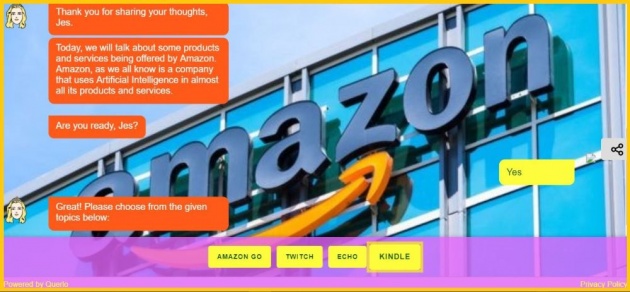 Image Credits: Querlo C-Blog Screenshot of Artificial Intelligence: What You Should Know About Amazon
Join me it this Querlo Chat:
ON THE FINAL THOUGHT:
You may have heard about Amazon as the biggest e-commerce company in the world and its owner and CEO, Jeff Bezos as the richest man in the world and his major source of wealth in Amazon. But Amazon is more than an online store, Amazon is a scale company. Bezos understood that when you take something and multiplied it by hundreds, thousands, million times, you could do things all the small business in the world could do.
Now, if you think you have the skills, the ability, and the courage, you too can pave your way to the top. I hope this c-blog serves as an inspiration that we may continue to work on the achievement of our goals.
Thank you for reading.
You may also find the following interesting:
How to Get High Rating on Your Next AI-Themed Blog
Top AI Companies in the World - IBM
Top AI Companies in the World - Facebook
Would you like to earn more from Bitlanders? Join Bitlanders AI-Themed blogging! Learn more about this from Micky-the-slanted-Salerno's post:
Important Update: BitLanders AI-themed Blogging!
★★★★★★★★★★★★★★★★★★★★★★★★★
Do you need help in creating your c-blog? Let me know and earn more from Bitlanders. You can connect with me on MY SITE and other social media accounts below.
★★★★★★★★★★★★★★★★★★★★★★★★
DISCLAIMER: The views and opinions expressed in this c-blog post are that of the author and does not in any way represent the agency or department she currently belongs.
ADDITIONAL NOTE: The sites mentioned in this post are for information purposes only and links are provided for easy access. The author does not receive any remuneration from the said companies or sites.
★_★_★_★_★
Written for Bitlanders
by ★Sharon Lopez
Date: July 23, 2019
Connect with me!
★ IDEAL CAREER IDEAS★FACEBOOK★TWITTER★PINTEREST★LINKEDIN ★
All Rights Reserved 2019