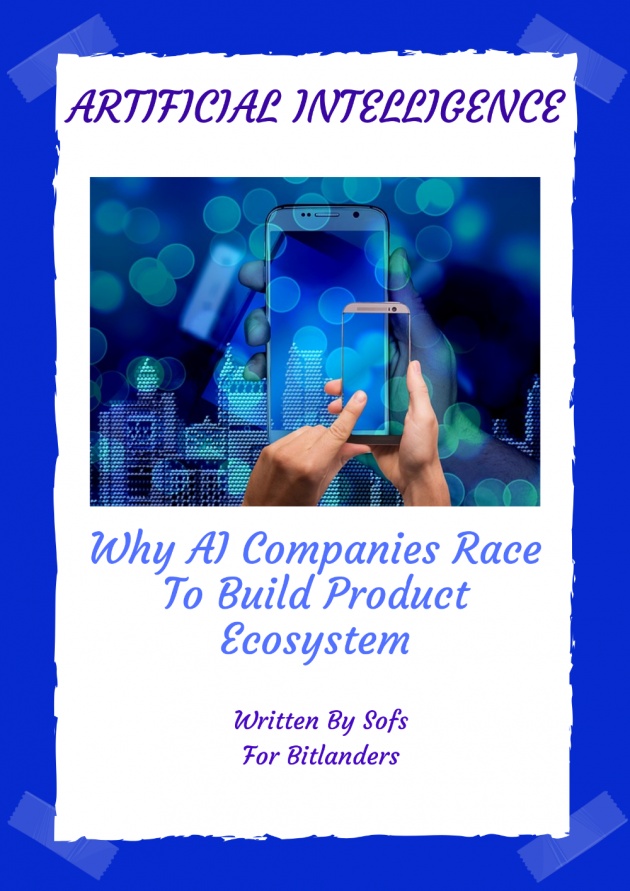 Image Credit Sofs Via Bitlanders
Video credit Complex Hustle Via Youtube
From Products To Ecosystems
In the age of the Artificial Intelligence (AI) the focus of businesses is fast changing. Development is happening at a faster pace with all the technological advancements around us. Businesses have moved from IT revolution into the AI revolution and it is only natural that things move at a faster pace.
In 2017 Google's CEO Sundar Pichai announced that his company will shift from mobile first to AI first, but within a couple of years we are moving into an ecosystem first strategy.
The days of companies focusing on one or more niche product is far behind us. If companies need to be relevant, they need to get into the game of building AI product ecosystems.
Google has been focusing on Google Home, Amazon on Amazon Echo and related products while Xiaomi has been focusing on smart home products. All these mentioned products are evolving into ecosystems.
Not every company will succeed by orchestrating ecosystems. For many, joining existing ecosystems will be more effective. Mckinsey
What Is A Product Ecosystem? '
The main emphasis behind an ecosystem is the interconnection between the products themselves. In a ecosystem the products depend on each other for their growth. They do not function as individual products but as hubs for increasing the value of the system as a whole.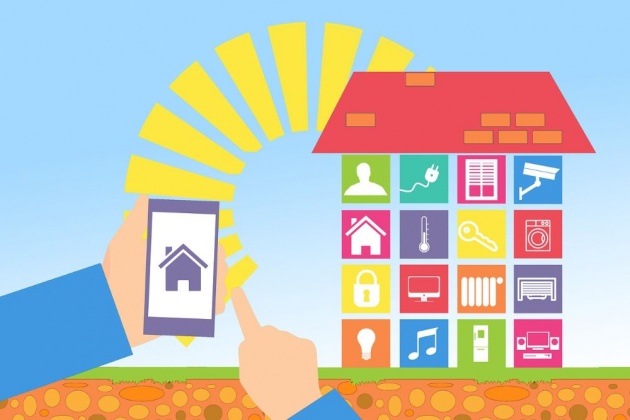 Image credit Geralt Via Pixabay
Increasing The Value Of The Product Through The Ecosystem
When a company builds an ecosystem it enables other companies to offer the value of their core product through integration with one basic product. It enables one product to become the interface of other companies products/services to the customer.
It helps companies to improve their value significantly without much effort from the ecosystem building company.
The industry landscape is going through an upheaval as digital ecosystems take shape. To win, companies will need to embrace new relationships and ways of collaborating. McKinsey
What Does A Product Ecosystem Do?
Product ecosystems focuses on the value that the interconnection of products provides to both companies and users.
An ecosystem greatly impacts the innovation, development and distribution process while providing great opportunities for value creation.
Even start-ups can aim to achieve great results by focusing on building an ecosystem.
The future will see industry boundaries dramatically blur as platforms reshape industries into connected ecosystems. - Accenture global survey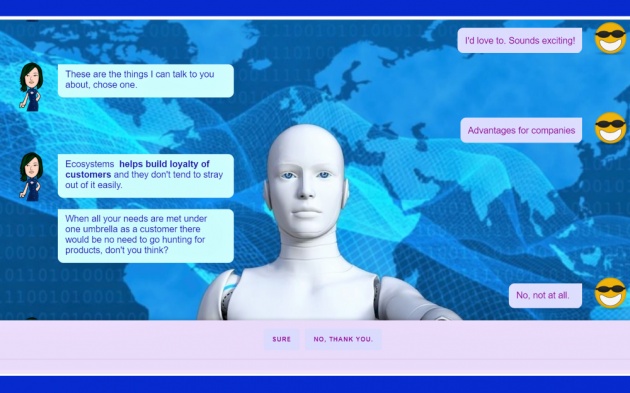 Image Credit Screen shot of Querlo chat on Why AI Companies Race To Build Product Ecosystems.
Kindly join me in the following Chat blog where we will discuss the following aspects of why AI companies race to build Ecosystems.
Why Product Ecosystems
Advantages for companies
Growth for companies
Advantage for consumers
What it really means for customers.
Final Thoughts
With AI becoming ubiquitous and the IoT revolution happening all around, AIoT is the current buzz word. The ecosystem is but a logical progression in the development scenario.
It makes great business sense to sell bundles of interconnected products for companies.
With ease of use and comfort being the keywords in the AI business scenario, it is impossible for people not to get more involved in the ecosystem.
If we look at smart homes as an example it will not be long before all of us finally take the bait and opt for smart homes though we are well aware of the ethical and privacy issues involved.
We have become a generation that has become dependent on AI for our comfort and connectivity.
****♥♥♥♥♥****


This blog post is written in support of the announcement made by Micky-the-slanted-salerno about the Bitlanders AI-Themed Blogging.
After the successful launch of "The bitLanders C-blogging", conversational AI blogging by Querlo powered by IBM Watson and Microsoft Azure. bitLanders continues to support its joint venture Querlo. We believe in our mission to promote our future - Artificial Intelligence (AI) - and build AI conversations via blogging, here we are to introduce "bitLanders AI-themed blogging!". - Credit: quote from bitLanders
Image Credits
Image credit for Querlo Chat background TheDigitalArtist via Pixabay
All images used in this blog and Chat blog have been duly credited, no copyright Infringement Intended.

My other blogs that may be of interest to you

Artificial Intelligence Reading Your Mind
[Artificial Intelligence] How Augmented Reality Is Changing Businesses - AI Themed Blogging
[Artificial Intelligence] Everything You Need To Know About Emotion AI
Artificial Intelligence's Venture Into Religion
[Artificial Intelligence] Trans-Humanism - The Future Of Mankind
Thank you for reading and interacting with me on this blog. I hope that information I have shared on this blog has been helpful to you.

Would you like to share your thoughts on AI and earn through Bitlanders? Follow this link and claim your first $1 reward on sign up.