His public comments were less direct and more circumspect about what next on Syria; however the private assessment of new UN/Arab League Envoy Lakhdar Brahimi is that Assad has no intention of leaving or implementing any democratic reforms. He is employing the threat of the armed opposition both to convey a fight against terrorists and maintain an absolute grip on power of his family.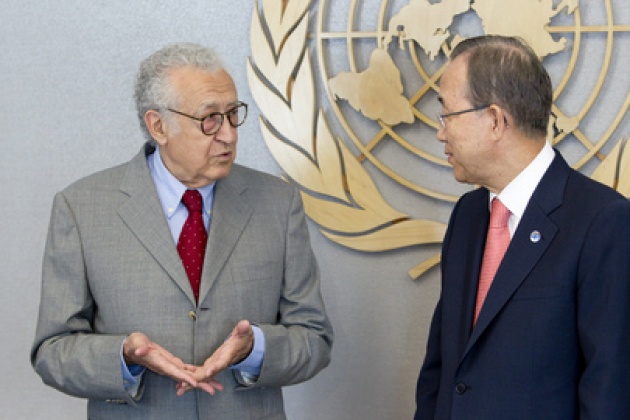 No Going Back:
After briefing the UN Security Council privately Brahimi spoke to the Press: "There is a stalemate. There is no prospect for today and tomorrow to move forward. But I also told the council that paradoxically, now that I have found out a little bit more about what is happening in the country and the region. I think that we will find an opening in the not too distant future. I refuse to believe that reasonable people do not see that you cannot go backward, that you cannot go back to the Syria of the past. But I think I told everybody, in Damascus and elsewhere, that reform is not enough anymore. What is needed is change." Also Read: "Annan's Resignation New Opportunity for Peace?"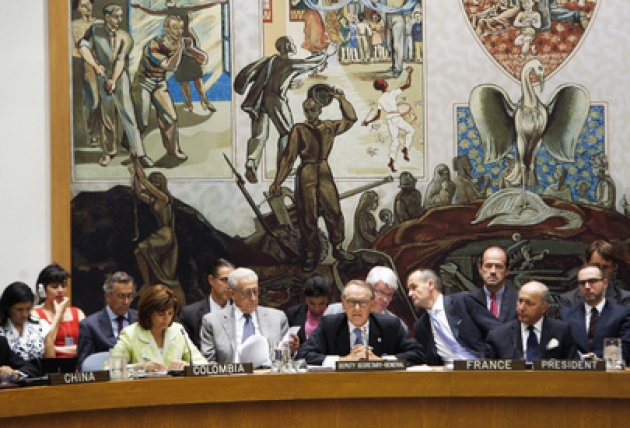 Threat to Region & International Peace & Security:
"I think there is no disagreement on the fact that the situation in Syria is extremely serious and getting worse every day. This situation is not only a danger for the people of Syria, it constitutes a danger for the entire region and international peace." See our Film Report: "Turkey Proposes Safe Zone's/Corridors for Syria".
Syria Opposition Getting Together?
Asked about the Syrian opposition and whether he saw it as going back: "Yes I do see some signs of that. I know that the attempts have been disappointing until now, I'm sure they will not mind me saying so, and I think their friends also are encouraging them to do better." I suspect that Brahimi sees the gradual shift in the balance of power and weapons dynamics as sooner or later pressing the Assad Regime to talk about true transition to a new Syria.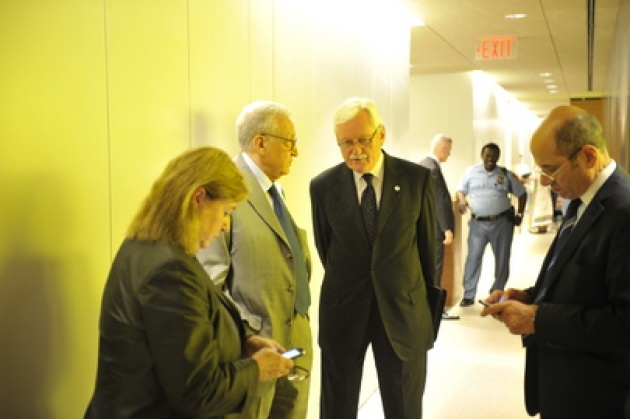 Germany Urges Pluralistic Syria with Prospect for Future:
Germany's Foreign Minister Guido Westerwelle also addressed the same audience: "Under no circumstances may we give up. If we give up, we give up on the people. We all know how difficult the situation is. And I don't expect any great breakthrough this week. But we will definitely not give up, we owe that to the people. If we want to promote this process of erosion in the regime of Assad, it is necessary that the people that live in this country see that they have a perspective in their country, and this includes pluralistic structures, this includes religious and ethnic tolerance."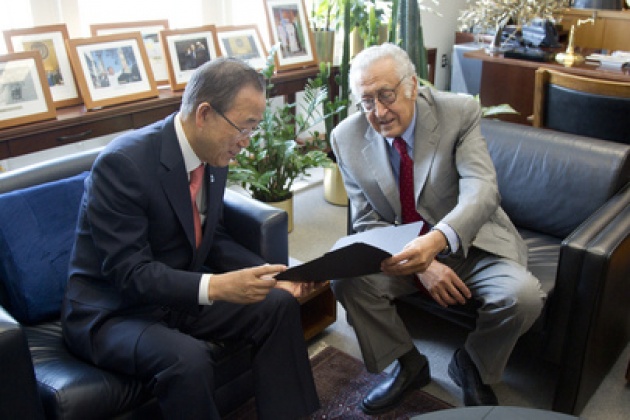 Not Kofi Annan's "6 Point Plan"?
Brahimi offered that he did not have "a full plan" to replace the 6-point peace plan put forward by the previous envoy Kofi Annan. However, he did have "some ideas" and would return to the region to shortly expand upon these. It is evident that the Annan plan has been shelved although Brahimi has stated it in more diplomatic terms. Even if the new plan looks a lot like the old Annan plan, Brahimi neither wants to leave it on the table to give Assad a "put option" if he starts losing the war or to create false expectations and cover, a mistake some associate with Kofi Annan.
Ambassador Muhamed Sacirbey - FOLLOW mo @MuhamedSacirbey


Facebook-Become a Fan at "Diplomatically Incorrect"








Twitter – Follow us @DiplomaticallyX







See more at our Popular Video Blogs & Current News Event Articles – www.diplomaticallyincorrect.org