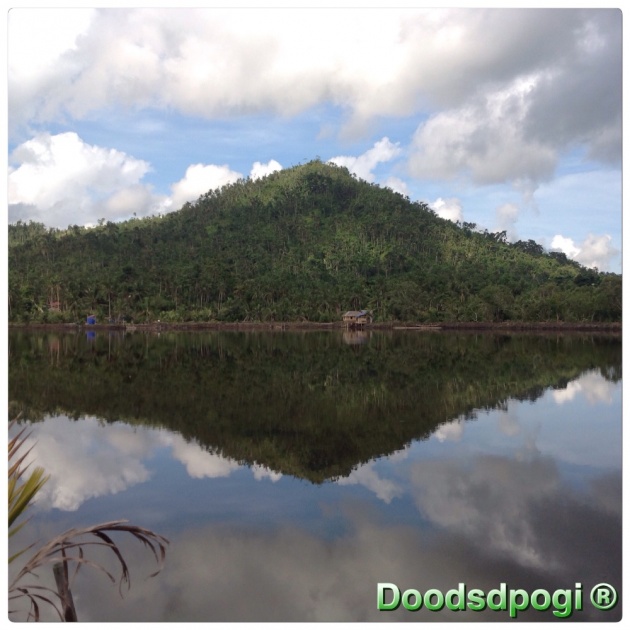 The picturesque view of Mount Uhang as seen at Palay River.
The "SUBA" Palay River
Our barrio is located between seashores and mountainous area where there are plains of rice fields, fish ponds and river, the "Palay River". It's name was derived from the name of the barangay itself. The word "Palay" is the Pilipino for "Rice" as most part of our place were rice fields. The roots of the river were the end channels of the pronged brooks coming from the mountain range of the folkloric and historic "Mount Uhang".
Since I moved in to the metro three decades ago, I only seldom go home, only when there are occasions and important events. When my brother died last April 2014, I went home and decided to stay for awhile with my grieving mother. Our eldest brother passed away only six months before the second sibling's gone. It was in time when the super typhoon "Yolanda" struck both Eastern and Western Visayas in the Philippines. I was there and I have witness how destructive it was.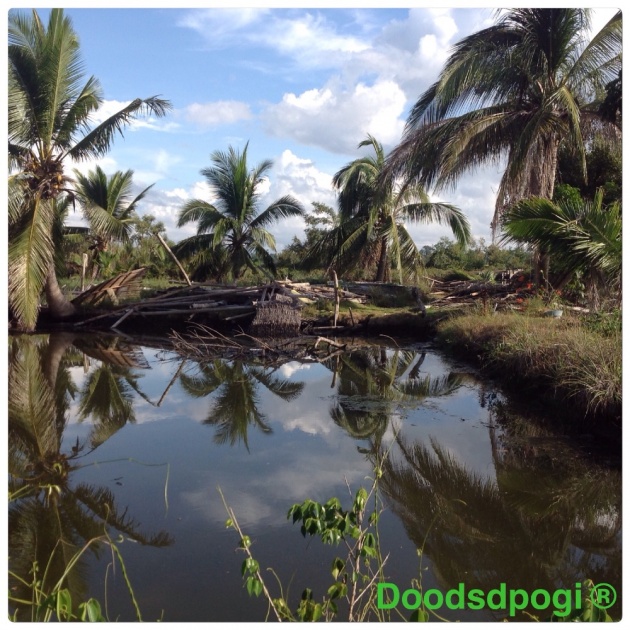 My brother's house in the middle of our fish pond which was totally destroyed by typhoon yolanda.
After the interment of my brother, I decided to visit the river where we used to catch fish before. My father was a "fisherman" and a "farmer" at the same time and so with my other brothers. I was so glad to see how the river look now although they said that it has already changed a lot. The "river is dying"because of soil erosion brought by both nature and manmade output.
I passed by our small fish pond. It is about an hectare wide but not productive at the moments because there's no more capital to finance the aquaculture production. The big house made of "nipa and bamboo"of my brother who takes care of the fish pond was totally destroyed by the typhoon. I have a heavy hurt feeling as I stared at the pond idle and looked abandoned. It's not income generating as it used to be.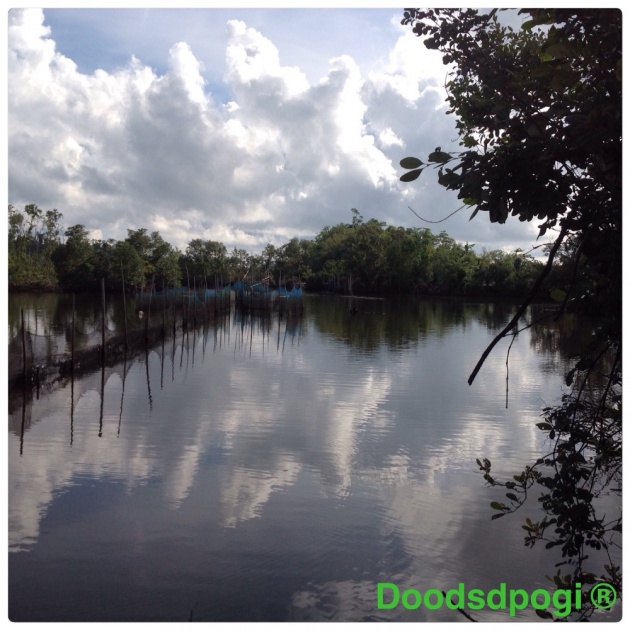 Fish Trap or "Taba" made up of fish nets
My feet were heavy as I walked on the newly maintained dikes of the two adjacent fish ponds while I looked at the shallow river where oysters can be seen everywhere. My father used to be the tenant of these ponds before. They're well developed now because of rich capitalist.
We don't have "taba" or "fish trap" anymore and so with my other brothers. But I have seen few using fish nets as material for fish traps. The three fish ponds claimed by small owners were not given to them by the Bureau of Fisheries and Aquatic Resources were vanished as mangroves and still belong to the big and powerful claimants.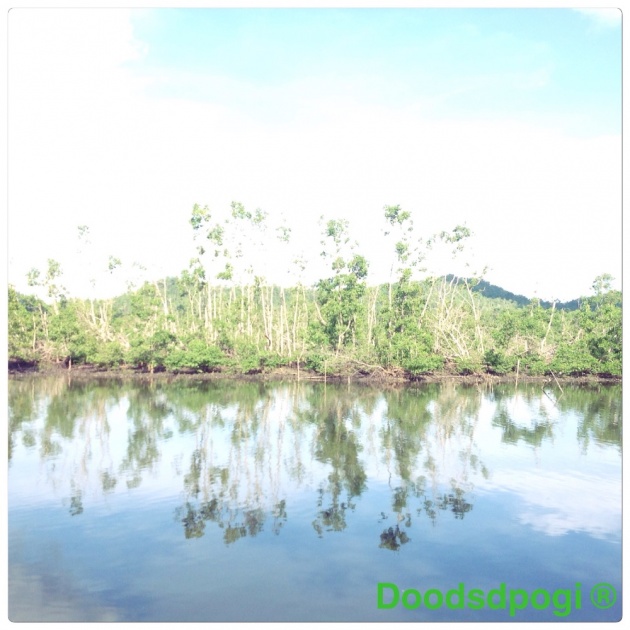 Abandoned fish pond which is now covered with mangroves.
I took some photos as I went on farther. Time has passed by and lot of things have had changed. I have so many questions that I will only keep in my mind and heart. I have been full packed with memories in that place "suba" or river where we used to swim and earn a living. I will keep on coming back as long as Palay River is still there.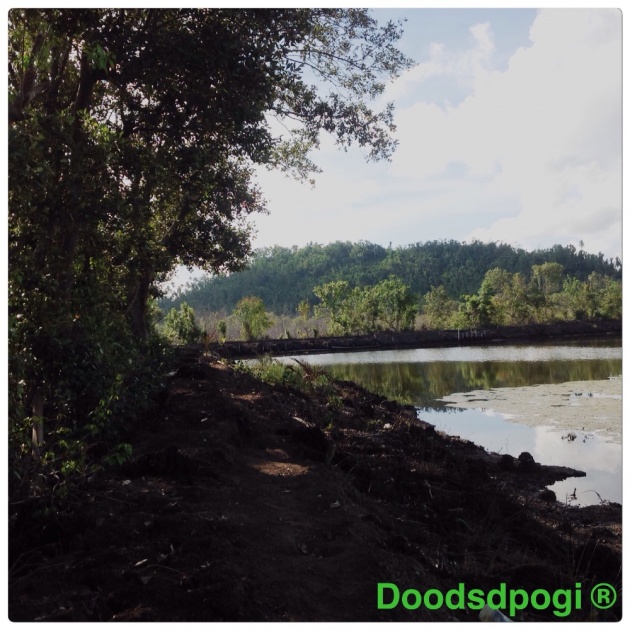 One of the nearby fishy ponds which my father was the tenant before.