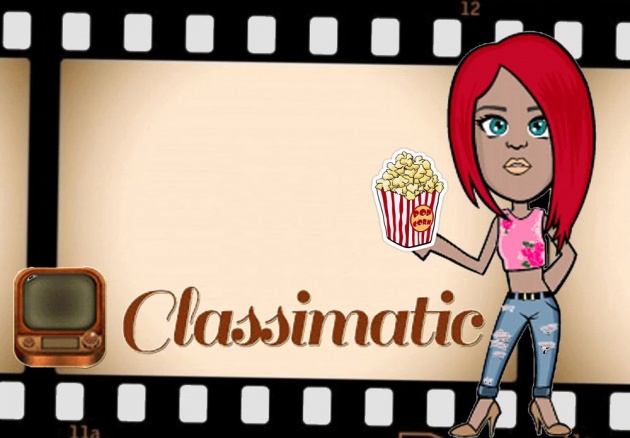 Three weeks ago, micky-the-slanted-salerno posted a link in the Global Chat box regarding, Blog about Web TVs and Earn Double Rewards. I read his blog and learned about the said topic that we can earn double rewards if we make blog/s about it. I have no intention on writing a blog about it since I planned to write a topic which I find interesting as my very first blog here in Bitlanders; so I just closed the tab that I opened and proceeded to my page in Bitlanders.
Three days after, December 19, 2015, I was staring at my page, I didn't want to post anything, I didn't want to read blogs of my friends or even their microblogs; but, I was online in Bitlanders. (You must think I'm lazy as fudge! Yes I said fudge, I shouldn't say any profanity here. Or should I? Hillary or Micky would ban me if I say those things! HAHA! fudge! fudge! fuuuuuudge! Anyways, you get my idea right?) Okay! So, It was a lazy Saturday for me since there was a tropical depression in the Philippines. A Weather like that — rainy, cold and gloomy, is my favorite, especially when I don't have errands to do. (I would always have a perfect date with my bed. Just me and my bed, forever!) So going back, I remembered Micky's blog having links of different Web TVs. Having a lazy Saturday, why not watch movies instead? I checked out Mickey's blog again and clicked Classimatic since I love the classics. I was expecting that I could not find anything that interests me, but I was wrong. I was surprised to see the movies and TV series that I used to watch when I was still a kid. (Woot! Woot!) Oh! The Classics! 90s was pretty awesome for me. Yup! I'm a 90s kid. Could you imagine the classics way back in the 90's? Oh! Those old movies and films before 1990 are still famous! When I was growing up, I would watch old movies, especially those famous cartoons that are also available in Classimatic. It amuses me when I watch those.
Since I will be telling you about my experience in Classimatic, my comments or opinion about the films and the website itself, but firstly, let's have a brief overview on Classimatic.
ABOUT CLASSIMATIC

Classimatic is an online streaming website which hosts classic TV series, films and public domain movies for free. Yup! You read it right, for free! The said website features works of some famous and very imaginative directors like Buster Keaton, Charlie Chaplin and Alfred Hitchcock. Classimatic also features classic cartoons such as Tom & Jerry, Popeye, Betty Boop and the like. Classicmatic is part of MTI USA Inc. — a holding company which is built by two migrants who migrated in the United States of America in the early 1990's, Francesco (the Francesco in Bitlanders!) and Tommaso Rulli. The Company started in 1995 and is based in New York City. The said company has become the main actor in the video distribution and online film industry since 2005. MTI USA Inc. provides a platform for more than 40,000 independent filmmakers.
MOVIES AVAILABLE
As mentioned above, Classimatic provides classic films, movies, T.V series and the like. As of now, they only have 21 different movie channels that you can choose from. As a part of the classics, Classimatic offers and features the following for you to watch.
I have listed the following in alphabetical order and I wanted to post videos from Classimatic itself but Bitlanders would not allow me to embed URLs from the said website and I can't download it (because that would be piracy! Copyrights bro.) So sadly, there are no videos available in this blog. (Awww! So sad!! *cries in the corner*) But worry not humans! Wanderfulsoul is here to save the day! I posted direct links so that it would be easier for you guys to watch the films! (Woot! Woot! Hurrah!!)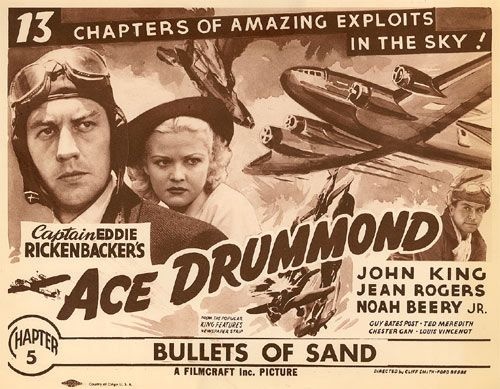 Ace Drummond, a Federal Bureau of Investigation (F.B.I) agent who works in Washinton D.C. is a 'G-Man of the sky'. He was then sent to Mongolia to investigate why 'The Dragon', — a very mysterious villain, wants to put a stop to the newly established International Airways from building an airport in the said country. While he was researching on the said culprit's scheme, Ace Drummond met Peggy Trainor, daughter of an archeologist who stumbled upon The Dragon's secret. The said archeologist then mysteriously disappeared which made Peggy Trainor search for his father.
Ace Drummond was created by Eddie Rickenbacker and drawn by Clayton Knight in 1936. You can click this link for more films about Ace Drummond.
BETTY BOOP
Betty Boop —an animated cartoon character, who is also known as Baby Boop or Bitsy Boop, is a hard working sales girl in a shoe store at day and sings at Bubble Club at night. Fred, —an honest and is a simple man who sells ice cream for a living in Betty's neighborhood, has a crush on her. Meanwhile, Betty is in love with Wando Van Lavish, — a handsome millionaire who is apparently, a playboy and a coward.
Betty Boop is the most famous sex symbol in the animated world, she is known for being burlesque during the Roaring 20s. The character was created by Max Fleischer in the early 1930's. Click this link to see more of Betty. You can also check out Betty Boop's official webpage here.
In Classimatic, they also offer varieties of black and white classics.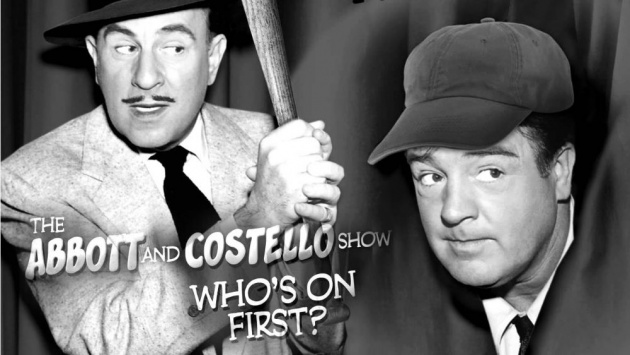 "Who's on first?"
Ever heard of that very famous line? For those who are a classic junkie, Yes! Abbott and Costello is one of the films Classimatic offered under black and white classics. This funny classic duo would make you laugh your head off! Feel free to click this link for more black and white films.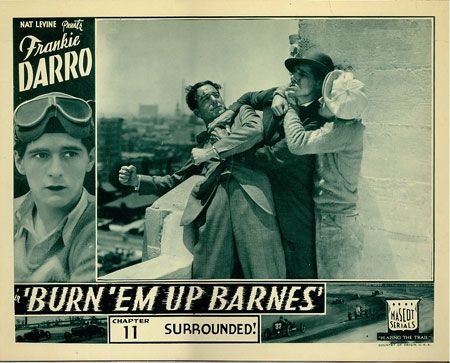 An American film created in 1934, Barnes — a well off race car driver and a son of a rich manufacturer is a road maniac or a speed demon, who is an all time champion for every style in the racing book. Hence, he was nicknamed, Burn 'Em Up Barnes. Watch Barnes in his adventures and relatable life decisions in Burn 'Em up Barnes. Click this link for videos.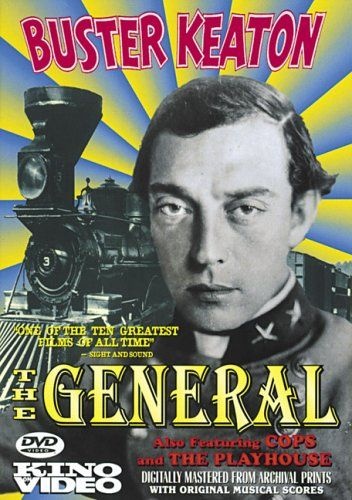 An American director, producer, writer, actor and a stunt performer, Joseph Frank "Buster" Keaton has it all. He is famous for his silent films in which have a forbearing, blank faced, physical comedy as his trademark. Having this, he earned his nickname "The Great Stone Face". Keaton was ranked as the 21st greatest male star of Classic Hollywood Cinema in 1999.
One of his best films is entitled, The General, in which Roger Ebert — an American film critic, a historian, journalist, screenwriter and an author, described the said movie
"is an epic of silent comedy, one of the most expensive films of its time, including an accurate historical recreation of a Civil War episode, hundreds of extras, dangerous stunt sequences, and an actual locomotive falling from a burning bridge into a gorge far below." (see: http://www.openculture.com)
During the 10th anniversary list of the American Film Institute, the said movie was ranked 18th in the 100 best American movies of all time in 2007.
Click this link for more.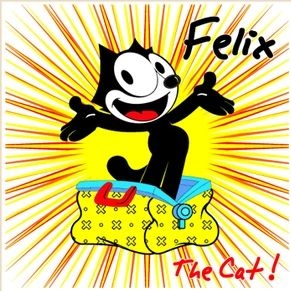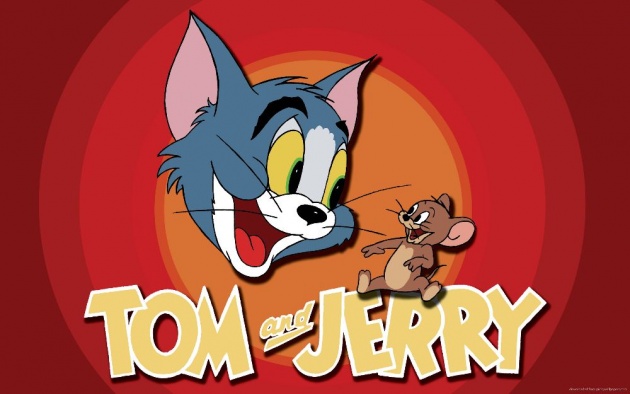 Classic cartoons are also offered in Classimatics. As what I've mentioned above, the said WebTV provides variations of classic films for the viewers. Some of the cartoons they offered are:
Felix the Cat — a long legged black cat who has a Magic bag of tricks that can make things easier for him in his day to day adventures. Check out his official webpage here.
Tom and Jerry — a funny cartoon TV series, Jerry mouse and Tom cat that live in the same house are two rivals who always want to kill or hurt each other but at the same time cannot live without each other's company. In short, they are frenemies. The cartoon series was created in 1940 by Joseph Barbera and William Hanna.Check out their official webpage here.
Click this link to see more classic cartoons Classimatic offers.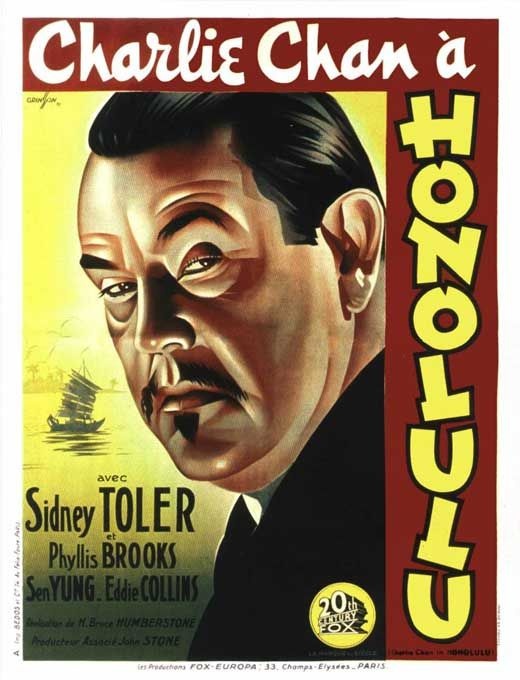 Created by Earl Derr Biggers, Charlie Chan is a fictional character which is based on a real – life Honolulu detective Chang Apana. Charlie Chan is a detective for the Honolulu police, though many stories feature Chan traveling the world as he investigates mysteries and solves crimes.
Cinematic offers different series of Charlie Chan. You can click this link to know more what they are offering.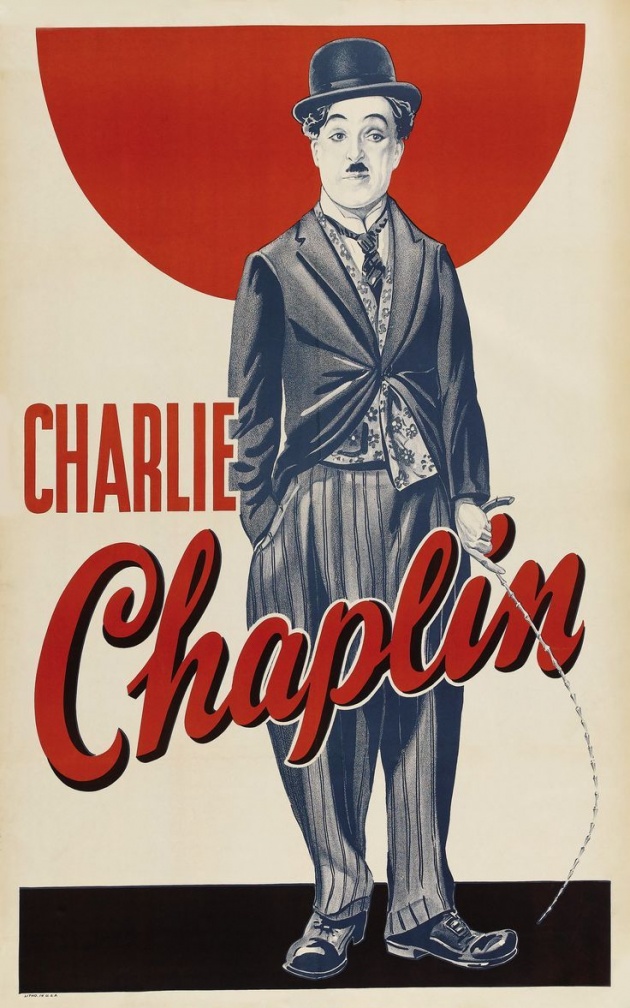 Famous for his comedy films during the silent-film era, a British star, Charlie Chaplin was a perfectionist which is also because of his financial independence made him more passionate on his films and spent years developing his motion pictures. The said star wrote, produced, directed, edited, composed music and even starred in, in his films. Because of this, Chaplin became one of the most famed actors of the 20th century.
The iconic Charlie Chaplin movies are also available in the said WebTV. Click this link to see more of Charlie Chaplin's films. You can also lick this link to visit Chaplin's official webpage.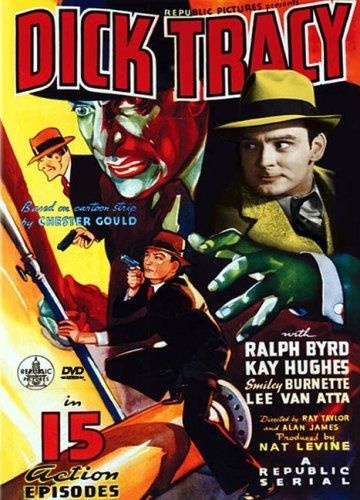 A skillful California based FBI (Federal Bureau of Investigation) agent who is always on the move to solve cases and crimes caused by "the Spider Gang" and is search if his missing brother, Gordon Tracy. Dick tracy's 15- chapter movie serial debuted last 1937.
For those movie goers who are interested in mystery and crime, Dick Tracy is for you. Click this link to see more.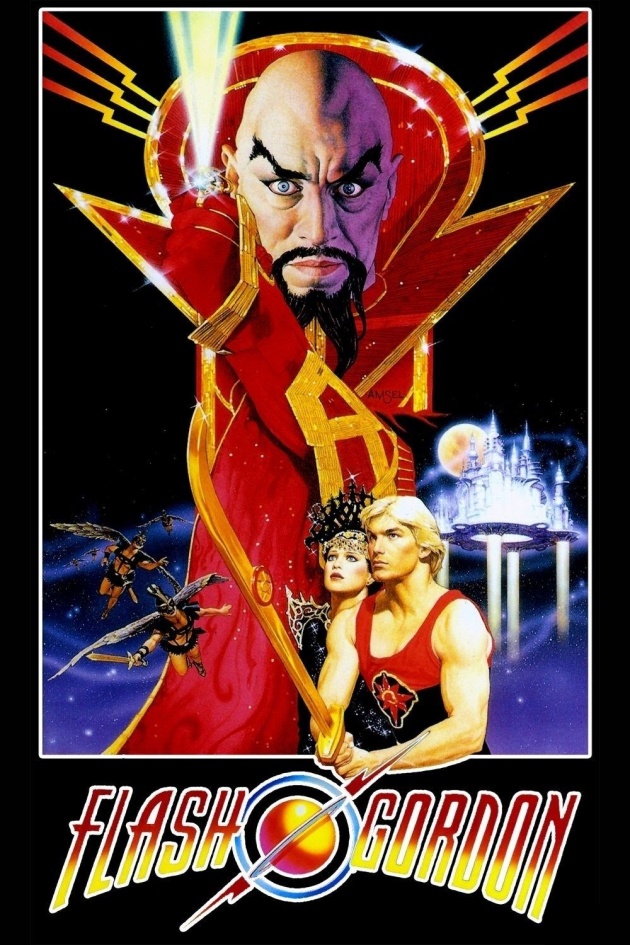 Moviegoers who have a soft spot when it comes to space adventures, Flash Gordon film serials are for you! The said film title is about a football player, Flash Gordon and his friend, Dale Arden, who went to space by riding a rocket ship that Dr. Zarkov invented. The three individuals are trying to stop Ming the Merciless, Planet Mongo's evil ruler, who would want to destroy planet earth. Classimatic provides different film serials for you. Check out Flash Gordon film serials here!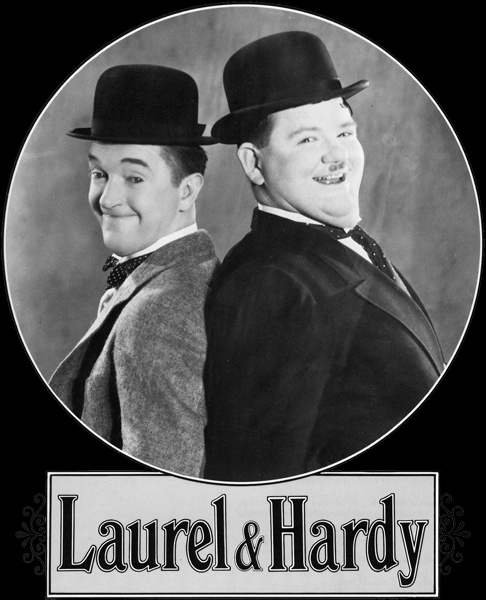 "I'm cuckoo and you're cuckoo, so let's take a chance and doing your dance, well I'm cuckoo and you're cuckoo, sing Laa-laa-laa-laa-la la. All the folks have all gone wild, Oh what a howdy-do! Is it because two funny chaps taught them all something new? Side by side, it's time to glide, forget all your troubles, let everything slide, for I'm cuckoo and your're cuckoo, sing Laa-laa-laa-laa-la la."
Anybody remembered that lyrics? Well, it's the arrogant Oliver Hardy and his childish and clumsy pal, Stan Laurel from Laurel & Hardy — a comedy act who went famous during the late 1920's up until the mid-1920's, this, was during the early Classical Hollywood era of the American cinema. This funny film series would surely make your stomach hurt plus their opening song, The Dance of the Cuckoos is a catchy song.
For more, check out this link. You can also check out their official webpage here.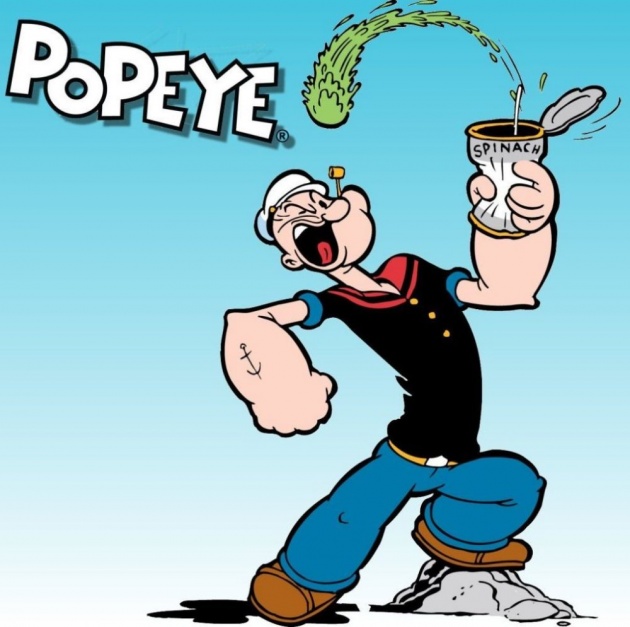 Popeye the sailor man is a cartoon character which was ranked top 20 under 50 Greatest Cartoon Characters of All Time in 2002. The story revolves around Popeye who admires and wants to woo Olive Oyl — a razor-thin, awkward looking lady who is sweet and kind. But despite the fact that Popeye is wooing Olive, he apparently has an archenemy named, Bluto or also known as Brutus, — a large, beefy, bearded man who acts before he thinks and who is also attracted to Olive.
Popeye knows how to solve problems and is capable in finding solutions to whatever problems he encountered unlike his nemesis, Bluto, who is a scheming man and uses his strength to sabotage Popeye's surprises for Olive. When things get tough, Popeye eats spinach to help him be stronger than normal. Other characters, such as Swee'Pee and Popeye's nephews — Peepeye, Pupeye, Pipeye and Poopeye who seemingly looks just like him, also appeared on the films.
Check out Popeye's official webpage here. Also, click this link to watch Popeye.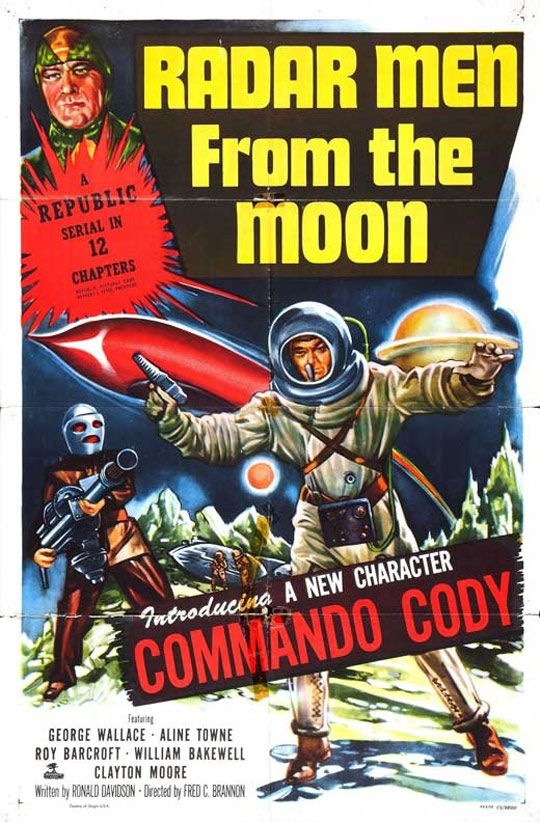 Another space adventure film, Radar men from the moon, is about an inventor and a researcher who traveled to the moon when U.S.A (United States of America) found out that they were under attack by an unusual force that can annihilate their whole industrial complexes and their entire military bases. By this reason, Commando Cody, the inventor and researcher, flew to the moon to come face to face with the wicked Retik who proudly proclaimed about his evil plan to conquer planet Earth and to move the moon's entire population to Earth using spaceships. Cody also brought his rocket backpack that is fastened in his leather flying jacket and his streamlined helmet and used a rocket ship to his journey.
Click this link to see more.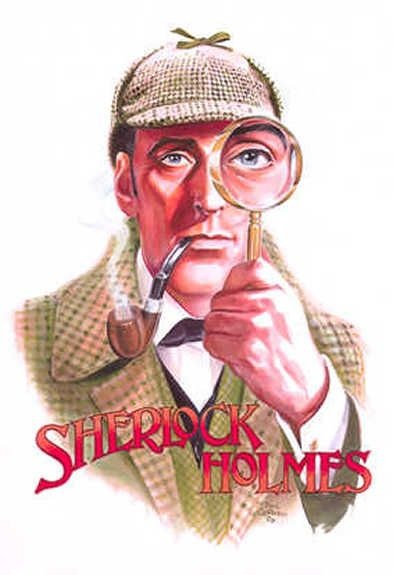 A detective who is famous for his intellectual capabilities, how good he is when it comes to observing things and how great his logical reasoning is, this detective is one of the best and one of the most iconic character of all time. Sherlock Holmes has been popular ever since he was created by the British author and physician, Sir Arthur Conan Doyle. Sherlock has been portrayed by many actors than any other characters. Yes, there are newer Sherlock Holmes TV series' or Movies, so why would you even bother to watch the old films where in fact, there is a TV series and new movies about the said movie? Come on guys! Let's face it, those new films came from somewhere and guess what? That certain "somewhere" is the classics. So, for those movie goers who favor mystery, suspense or crime film genre, the classic Sherlock Holmes is for you!
Classic Sherlock Holmes' films are available in Classimatic. Just click this link or you can also check out their official webpage by clicking this link.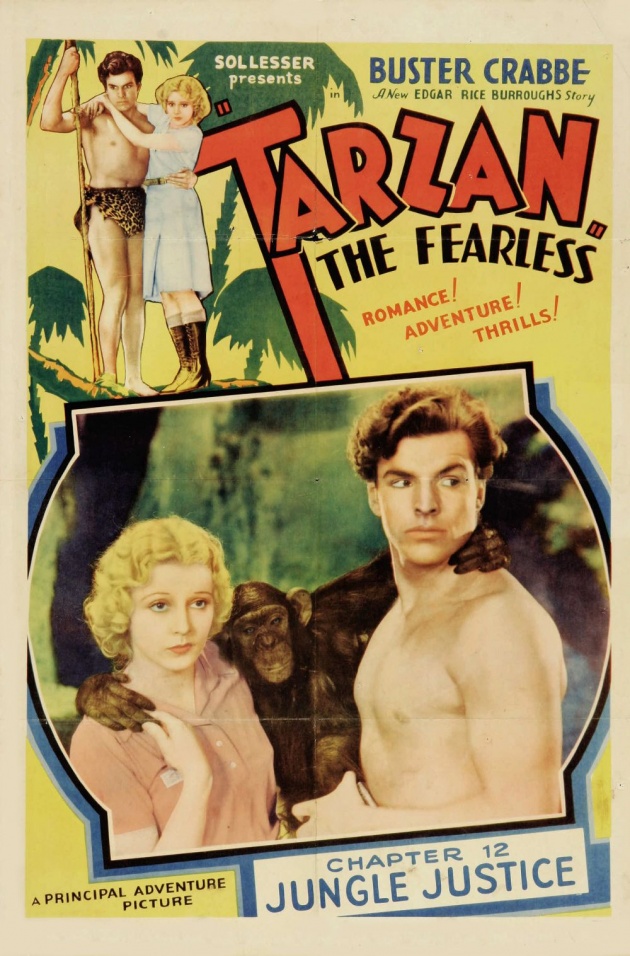 A true classic, There was once an infant whose parents traveled to Africa with him but unfortunately, they encountered an accident and left them castaway. On the island, they encountered another unfortunate event, the infant's parents died due to an animal attack. Alone, he was adopted by Kala, which then became his ape mother. Adding up all that happened; this strange event is the story of Tarzan.
You can click here to watch Tarzan.
THE GREAT ALASKAN MYSTERY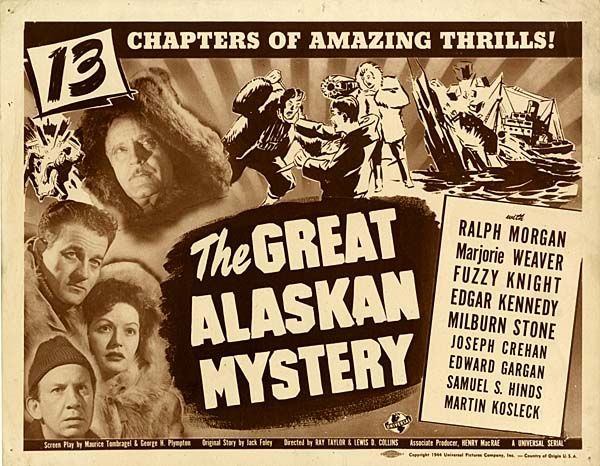 A 1944 Universal film serial , An explorer, James 'Jim' Hudson, which was accompanied by his comrades, was after the Nazi spies who apparently have a futuristic weapon, a death ray, "the Paratron". The summary seems hanging, isn't it? Well, you can click this link to see more of the great Alaskan mystery.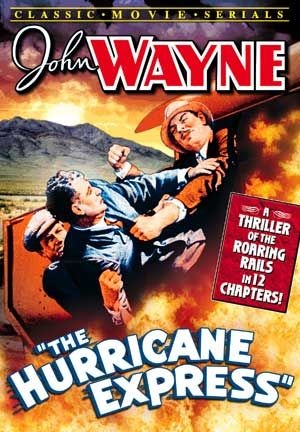 What would you do if your beloved father was killed by a train wreck that evidently has a story behind its crash? Wouldn't you want to know the truth behind its mystery? Larry Baker, an airplane pilot would, and he is in search of "The Wrecker", a mysterious villain who is blameworthy of the said crash. Watch more Hurricane Express here.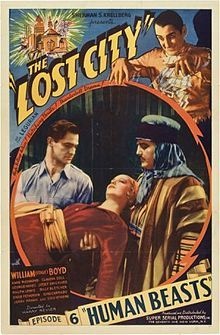 Since there has been reports of electrical generated natural disasters in a hidden area in Africa which Bruce Gordon — a scientist, noticed, he then went there to investigate. During his journey, he found out that the electrical generated natural disasters that have been going on, is the beginning of an evil plan of a certain someone named Zolok, who planned to dominate the world. Zolok blackmailed Dr. Manyus by kidnapping his daughter and him. Apparently, Zolok wants Dr. Manyus to generate natives as brain – dead giants for he wants the giants to be his very own private army. Dr. Manyus also generated the spider – worshipping Wangas tribe into white haired midgets. Was Bruce Gordon successful in saving the world?
Adventures in the Lost City are truly amazing! Join Bruce Gordon and the rest of the casts by clicking this link to see more of the lost City.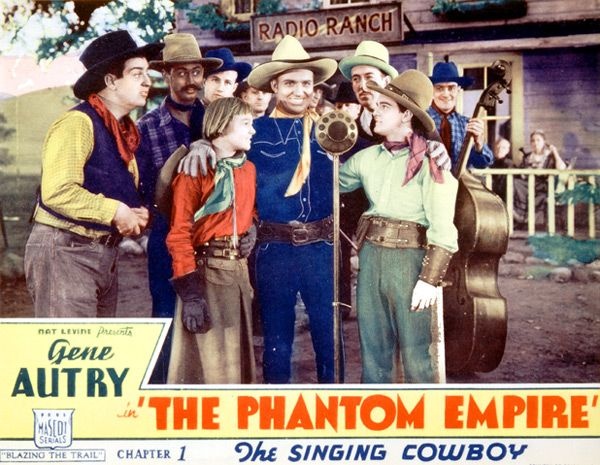 A Disk Jockey cowboy, Gene Autry has two friends, Frankie Baxter and Betsy Baxter, who organized a club which consists of child actors who would dress up with water bucket helmets and capes of an unknown society. They act as if they were armored knights and called themselves as "The Junior Thunder Riders" for when they ride their horses they would sound like a roaring thunder and saying "To the rescue!"
Finally, a day came where they had a chance to be real heroes. This was when their organizers, Frankie, Betsy and Gene were kidnapped by the original Thunder Riders who has the latest gadgets like robots and ray – guns. This so called original Thunder Riders who lives in an underground kingdom, Murania, is ruled by Queen Tika — their hostile and evil blonde queen. The residents of Murania — who are the lost tribe of Mu, wanted Queen Tika to step down of her thrown while Professor Beetson and the criminals of the outside world wanted to invade Murania for Murania has a great wealth of radium. But the story doesn't end there, since, both Professor Beeton and the Muranians wanted to eliminate Gene Autry and his radio ranch.
Join the adventures of The Junior Thunder Riders and Gene Autry in the Phantom Empire by licking this link.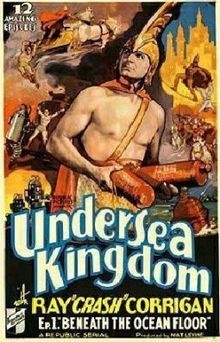 The Undersea kingdom film series is about the escapade of Lieutenant "Crash" Corrigan and his companions; Professor Norton, Professor Norton's son — Billy, the ever spirited reporter — Diana Compton, and the three sailors — Briny Deep, Salty and Joe. The team wanted to investigate why there are reports of series of mysterious earthquakes on the location of the lost city of Atlantis. They then discovered that the vicious emperor, Unga Khan of Atlantis and his black robe army are behind these puzzling events.
Attached below is one of the films of Undersea Kingdom or you can click this link to see more of the Undersea Kingdom.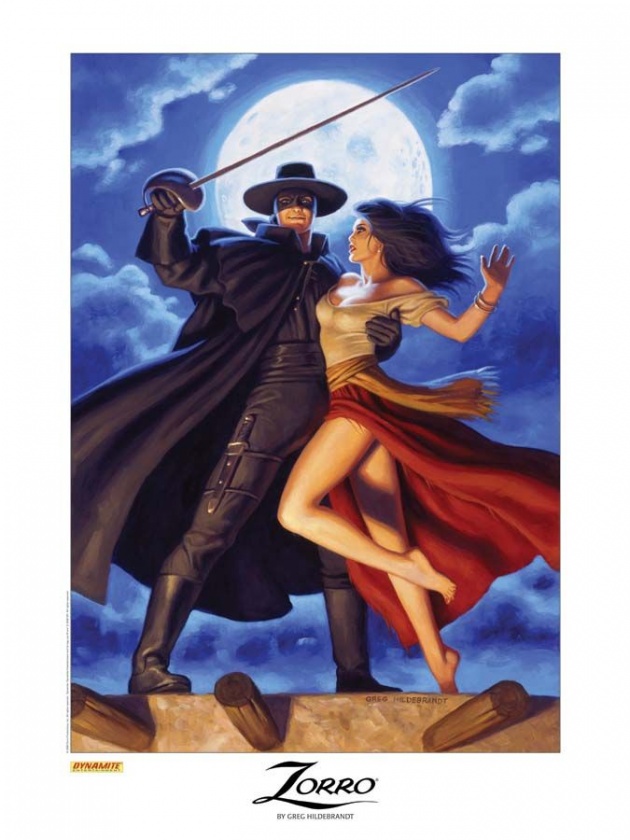 Zorro is a mysterious but attractive vulpine fugitive who defends both the natives and the civilians. Like a Zorro, — Spanish word for fox, he is too tricky for the officers to catch, him plus he loves to humiliate them. The character was created in 1919 by Johnston McCulley —a pulp writer in New York.
You can click this link to see more about Zorro in Cinematic.
PROS AND CONS OF CLASSIMATIC
Classimatic offers varieties of genres on classical films.
Movie fans like me, who misses their favorite cartoon series', can watch it on Classimatic.
Moviegoers who don't want to download classical films can directly stream on the said website.
Though Classimatic offers different genres on classical films; currently, they only has limited (21) movie channels.
Some of the channels they offer only offers 1 or two videos like Felix the Cat, Tom and Jerry and Abbott and Costello under Cartoons and Black and White Classics.
Streaming of the movies listed above sometimes loads slowly; so you have to wait for the whole movie to load.
MY CLASSIMATIC EXPERIENCE
Though Classimatic has its cons, I for one, would still watch movies and films in the said website. Growing up, I wanted to have a frienemy like Tom and Jerry (I mean wouldn't it be fun to have an enemy but when you're in trouble he/she is the first one to save you? ) I wanted to be as funny as Charlie Chaplin, as hot as Betty Boop (hubba! hubba! HAHA!), as strong as Popeye (Let me have those spinach! I remembered asking my mom to buy me some spinach but sadly there are no spinach available in the Philippines, so she forces me to eat horseradish or malunggay instead! *cries in the corner again* HAHAHAHA! Filipinos would understand why eating horseradish is funny, imagine how annoying it is to eat it and the leaves would stick on the roof of your mouth or would smile and later find out you got malunggay sticking on your teeth! Oh God! The embarrassment! haha! ) Going back, I wanted to be as slick as Zorro, as smart as Sherlock Holmes, and most especially, I wanted to have Felix the cat's Magic bag of tricks. Oh! Those things would make up my childhood!
So the movies and films load slowly sometimes? Don't get discouraged. Why whine about it? Haven't you forgotten that we experienced dial – up connection when we were still young? I would always guard the telephone so that nobody would use it and stop the person if he or she uses the phone. (I would always shout "Don't use the phone! I'm playing in Disneychannel-asia.com!" Wow! Like that was really important! HAHA!) Also, I know you too experienced it. Come on guys, Classimatic would make us reminisce about our childhood experiences trying to imitate them.
So what are you waiting for? Grab your microwavable popcorn, click this link and enjoy your Classimatic experience today!
DISCLAIMER: ALL PHOTOS ABOVE ARE DOWNLOADED VIA GOOGLE EXCEPT FOR MY AVATAR, I DOWNLOADED IT THROUGH BITLANDERS AND EDITED IT VIA PHOTOSHOP.
COPYRIGHT © 2015 ODETTE BALUYUT. ALL RIGHTS RESERVED.