CBS' 60 Minutes interview of President Obama and Secretary of State Hillary Clinton is an incredible insight on this administration's capacity to leverage the world of social media. President Obama and his advisers have been masters in the world of social media from the very first election when they structured a great online strategy that facilitated Obama's first Presidential win.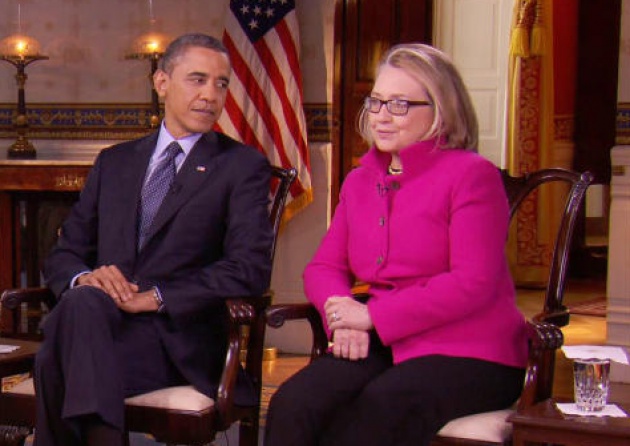 In 2008, President Obama allowed users to download high definition electoral videos and, once he was elected, he did the same for all videos associated to the White House. Thanks to this simple social media strategy, Film Annex has a White House Web TV with over 1600 videos which have been seen by millions of Film Annex's viewers. By educating them step by step on the President and his cabinet decisions, this contributed to Obama's second win. I invite you to read my article about the Elections Results from November 7th 2012. Both Obama's opponents, Republican Presidential candidates John McCain in 2008 and Mitt Romney in 2012, didn't allow any access to video content for download. This impaired them from a second and third party promotion and consequently resulted in less voters and less fundraising.
An example of the value of this public domain content is the latest episode of The Afghan Perspective on Justice Sotomayor, in part enriched by the content available for download at the White House website and now available on the White House Web TV on Film Annex.
The news of a change of the Secretary of State has been a controversial decision due to the timing and the circumstances including the U.S. Consulate attack in Benghazi a few days ago. President Obama and Secretary of State Hillary Clinton have faced the issue. Instead of allowing others to lead the conversation and interpret the circumstances, they have immediately voiced their opinion on CBS' 60 Minutes so that people like you and me can hit the Web, write about it, cover the news and long tail keywords real estate associated to those specific topics. Watch the White House Press conference on the Benghazi attack on Film Annex.
From a long tail keyword point of view, this Presidential interview on 60 Minutes has been a fantastic move, as it motivates thousands of writers to report the event, discuss the interview and cover keywords that will be extremely valuable in the years to come. President Barack Obama and Secretary of State Hillary Clinton are already seeding the next election by acquiring valuable Web real estate that, 4 years from now, will be difficult to claim from others. This interview showed the commitment of both President Obama and Secretary of State Hillary Clinton to maintain a strong alliance that will develop further and further on social media.
The title of this article, Barack Obama and Hillary Clinton Social Media Supremacy with CBS' 60 Minutes Interview, a 2016 Election Investment, is an example of series of long tail keywords that, in the years to come, could benefit President Barack Obama in selling more memoir books, Secretary of State Hillary Clinton in being elected as next President of the United States, and possibly Bill Clinton and Michelle Obama in starting a social media business. You never know!
Secretary of State Hillary Clinton is ranked the second most influential woman in the world by Forbes, along with personalities like German Chancellor Angela Merkel, Brazil's President Dilma Rousseff and philanthropist Melinda Gates. It is something very interesting from the perspective of what Women's Annex is doing today in terms of women's empowerment in Central and South Asia. Fereshteh Forough, the liaison to Central and South Asia, will probably invite Secretary of State Hillary Clinton for an interview at The Afghan Perspective once she moves back permanently to New York City.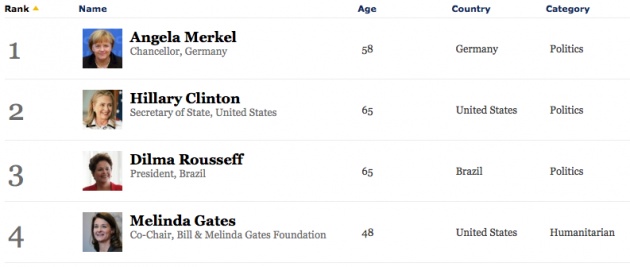 NO POLITICS, JUST INTERNET.