Last month, I already shared about my journey here in Bitlanders on my previous blog, Tips for Newbies on bitLanders, where I wrote about some Tips for Newbies after joining in this site. As you can see on the image, It's been more than a year now since I joined this earning site and I'm glad that, it's still running and paying their members continuously.
I just hope that this site will still run for more years from now. That's why members should not do things that could possibly weaken this site like cheating and spamming.
It should be Give and take. We should not abuse this site because we are earning from it and they also need us. I realized something why there's a sudden change on earnings sometimes. Maybe because they want to control it due to many spammers and abusers invading the site already. Which is a good step for a site to avoid an issue like what happened to other sites that were abused. It's just really unfair for those who are working hard here because they were also affected. So let's make this a spam free site.
Spammers and Bots Invading the Site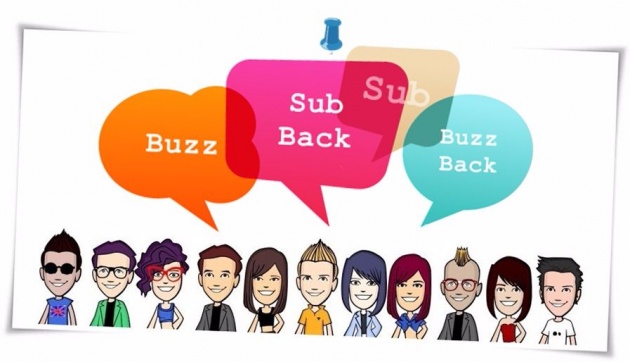 Before Bitlanders implemented the rules against spamming in comments and English only rule in Public Global Chat, spammers and cheaters were free to make buzz deals in the Global chat and kept on asking for Buzz and sub. They started to grow last November and their number increases everyday. It's also obvious that they were making dummy/fake accounts just to get additional +3 daily bonus in their buzz scores and some of them were using bots or cheats like auto buzz and auto post. Anyone will be annoyed seeing same words/comments in every post, isn't it? Those were done by the spammers. It's really hard to get rid of them.
Effects of Spamming to the users and visitors
Bitanders has been a part of my daily routine for more than a year already. Some of my friends tried to join but eventually they stopped because they need to focus on their work and studies. I kept on sharing this platform in different social media sites and some FB friends started to ask about it. Some of them joined but stopped because they thought that we are earning through buzz deals and aside from that, they have jobs so they said, they don't have enough time to exchange buzz and they won't be able to earn more if that's the strategy on earning from this site.
We won't have more members engaged to this site if this is what they see upon joining here.
Some visitors of this site were disappointed after looking at the comments of a content we had shared in other social media sites. This is the reaction of one of the newbie last month before implementing the rules against spamming.

Ballz The Spam Killer
Ballz is the one who prevents a member from spamming. He started to appear to some members before to warn them saying, "I'm Watching Yo! Your comment has not been accepted. Please Refrain from Spamming and posting unrelated comments." He usually appears every time you use same words consecutively. We're worried every time he appears in our own screen because according to them, they will deduct it to our scores.
2016 is year of the Monkey. Will Ballz return here this 2016? Is it the right time for him to come back?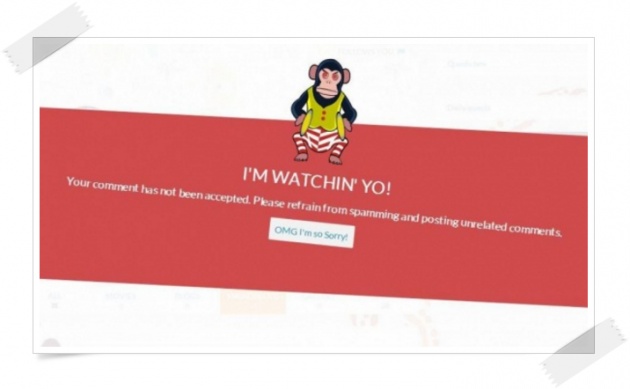 One time, Ballz appeared on my screen 3 times in a day, even if I didn't post same words which has also experienced by other members, that was last summer. Maybe it's only an error that time. I thought they were already strict in posting so I wrote a blog for him to cool down and I'll take him to the beach to chill. Later on, he's already missing until now. I think it's better to bring back Ballz. He really needs to return here to refrain the members from spamming again.
Reach the TOP with out spamming
Some of us might be lazy to check the FAQ sometimes but the answers were there. We just need to do our part if we really want to know more about this site. Again, make reading a habit. Then try to follow their Beginner's Guide. Spamming is not the key to increase your scores and revenues. Avoid spamming or else you'll get banned.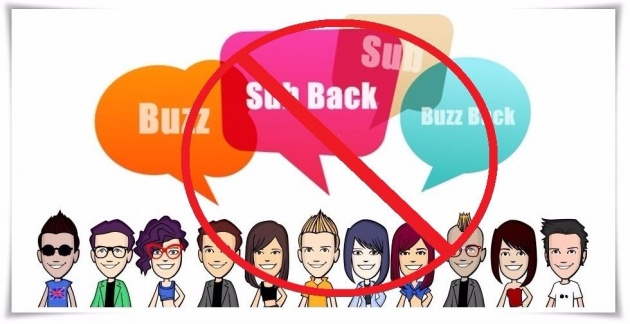 Understand Buzz Score
We should understand where our Buzz Scores came from before thinking on how to increase it. Buzz Scores determines how much rewards we earned here. It is Competitive, it changes everyday depending on your daily activity. It has two components, the Base Buzz and the Bonus Buzz(direct Powerups).
(Note: This is my own version based on how I understand Bitlanders Buzz Score and its FAQs.)

Base Buzz
Base Buzz is based in your content and in your daily activity. No expiry. It is computed on how much time you give to the site and your daily activities.
Bonus Buzz/Direct Powerups
Limited time. It Expires. Temporary Bonus. These are bonus from specific daily activities that usually expires after a day. We have free Bonus Buzz daily, the Log in bonus plus the Daily Quest, summing up to +15 Free Direct powerups daily. You can always check it in your Inventory section. We can also check other users' Buzz trends.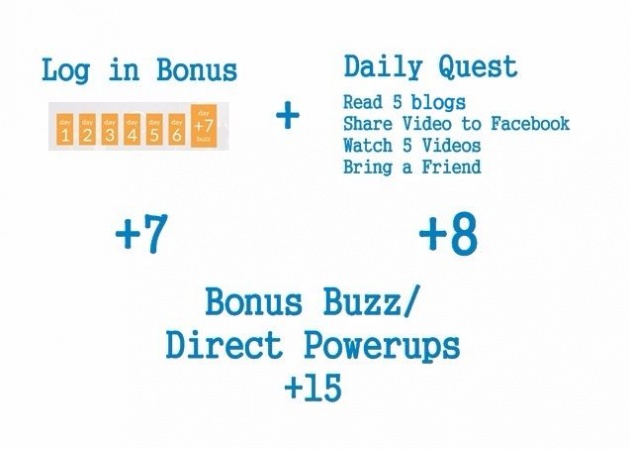 These is where we get our Direct Powerups/ Buzz Bonus:
1. DAILY Log In Bonus: Log In daily to receive +1 up to +7 bonus buzz per day. Don't miss to log in for a day or else your log in bonus will be back to +1.
2. Daily Quests: Don't miss this too. Complete these tasks regularly to maintain your buzz scores. Share videos, Read blogs, Watch Videos and bring a friend.
3. Bonus Acquired From Shopping: Buying avatar accessories with additional buzz bonus will increase your buzz scores for 5 days up to 14 days depending on their promo. Grab this opportunity to Boost up your Buzz scores for a limited time.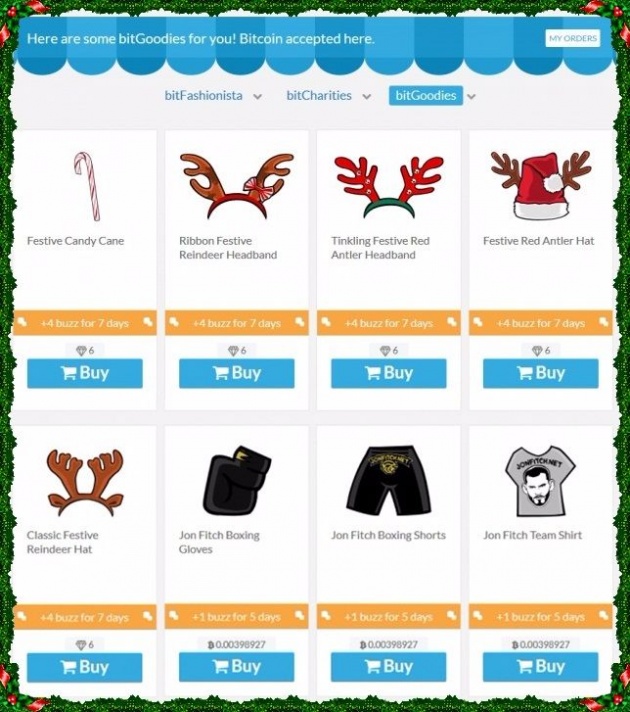 4. Bonus Acquired After Donating: You can get up to 3 Buzz Bonuses for 7 days by donating part of our rewards and will increase our buzz score and overall revenue.
5. Buzz Bonus from Content Review
Buzz bonus from reviewed content will be added to our Direct powerups.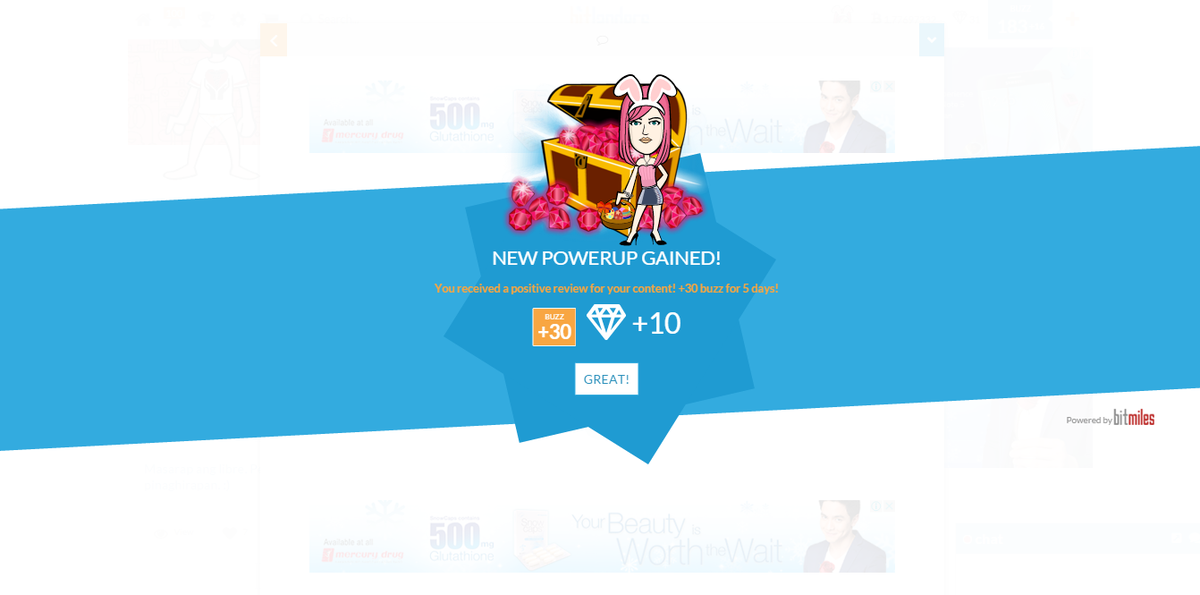 Here are the different ways on increasing Buzz scores:
1. Post High Quality Content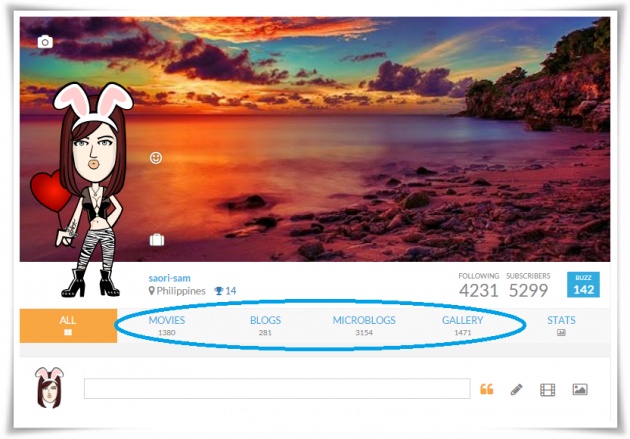 A. Microblogs
This section is the most updated section daily. So be sure to make it interesting and don't SPAM. Microblog system is not for chatting/ peer to peer communication because microblogs are broadcasted so better use Global chat and Inbox.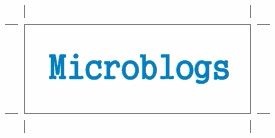 What to Post here?
Share Short thoughts.
Ask Questions
Post Interesting Trivia/Facts
Share thoughts with images. We can put hashtags (#) or tag other users here using @ before their username.
Post something interesting so that people will always visit your page.
Post as many as you can.
What NOT to Post?
NON SENSE or Posts that has NO MEANING at all.
Pure numbers.
Spammed Content or Posting same thing repeatedly (SPAM).
Do not tag friends and Chat on Microblogs.
Don't Tag a user and ask for Buzz and Sub.

B. Blogs
If you want to boost your Buzz Scores, focus on writing blogs because it will boost your scores that may put you to the Leaderboard sooner. It gives us higher revenue and high scores after the review. Read the FAQs for your guide on how to write high quality blogs.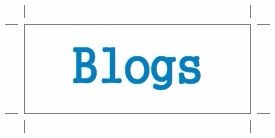 What to Post here?
Any Interesting Topic you want to share(foods,travel,arts,places,etc.)
Original Content
Current events
Double Reward Topics
What NOT to Post?
Non sense Post. No meaning at all.
Single word or letters.
Copied contents from another articles
Same contents (SPAM)
C. Movies
Upload quality Videos. You can post any videos that are not copyrighted as long as you have permission from the author/creator of the video. Share interesting videos.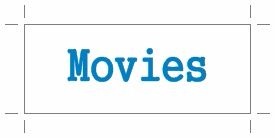 What to Post here?
Short clips
Own videos
Share Interesting videos (places,foods,tutorials,etc)
What NOT to Post?
Copyrighted videos
Pornographic videos
D. Gallery
Upload your pictures and any interesting images you can share. Put watermarks on your own images.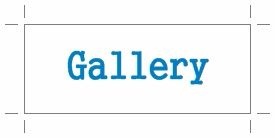 What to Post here?
Interesting Images
Own Photos
Gallery/Album(collections,events,foods,nature,places,etc)
What NOT to Post?
Non Sense
Pornographic Images
TIP: Post your own original contents for higher revenue.
Important to Remember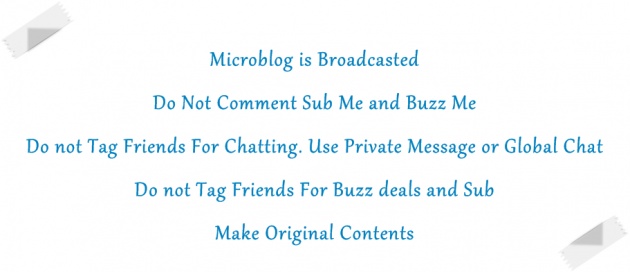 2. Submit Content For Review
- Blog must be originally written by you in your own words. NOT COPIED and PASTED from another article.
- Put quotes(") and mention or provide the link to the original source if you want to include some content from other article on the internet.
- Submitted content for review with copied paragraphs will be rejected.
- You can also post your articles from other site. Put the link so that they'll know it's not duplicated.
Reviewed Blogs
Reviewed Gallery
Reviewed Video
3. Receive Buzz from Other Users
Post Interesting contents to attract other users to visit your page. Receiving Buzz from users will also increase your revenue.
4. Complete Tasks and Quests
Complete tasks from your Quest Box and Daily Quests. Make sure to do these tasks regularly to maintain your scores.
5. Invite Friends
Invite friends to join. When they do, you'll receive additional +3 Bonus buzz score for 2 days upon registration and 20% of their buzz score revenue for life if they joined under your link.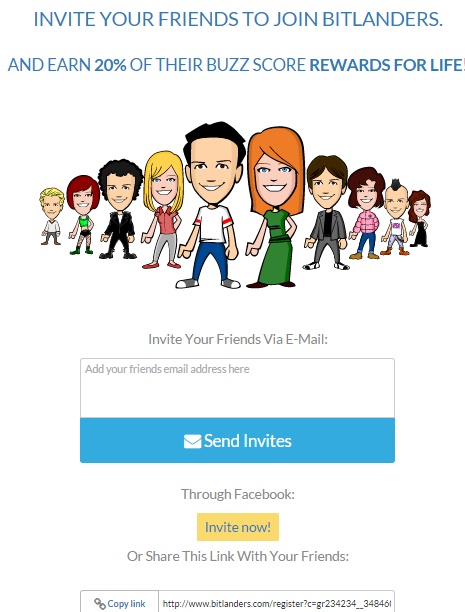 6. Earn Daily Buzz Bonuses
Buzz Bonus/Direct Poweups are temporary bonus from specific daily activities that usually expires after a day.
7. Donate
You can get up to 3 Buzz Bonuses for 7 days by donating part of our rewards and will increase our buzz score andoverall revenue .
8. Buy Avatar Accessories or Gears
Shop in Bitlanders' Shop with items that will give us extra buzz bonuses.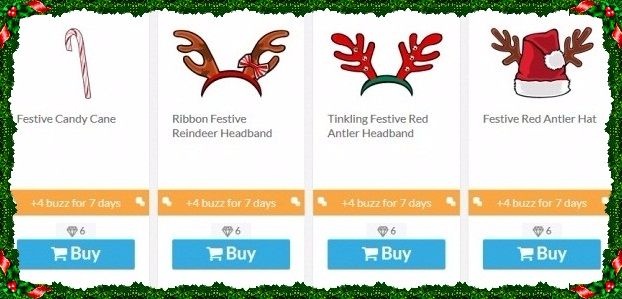 9. Play FlapPig
Download and play FlapPig to gain additional earnings. (For IOS click here to download; For Android click here to download)
10. Write about the Topics with Double rewards
Start writing topics given by Micky Salerno. Those topics has double rewards.