Video source: ClevverTV (youtube.com)
Hello friends. The video that you're watching right now, the video above, I will be creating a blog regarding that movie. It's title is called 'Beastly'. It's only a trailer but I will be making a blog of the whole film. I haven't watched the movie yet so I will just be telling you instead my ideas after watching the whole film. Just for now, I've come to a decision to blog about it mainly because of Sir LarryOliver's blogs. He has inspired me to write blogs about movies because in a way, it is new to me. I have blogged about some short movies before but that wasn't thorough because the format I used was in a movies list format. This time, it would be different because I will be blogging about only one whole film. Second, I already thought of watching Beastly even before so I thought why shouldn't I include it as my next blog. I want to rest and want to chill out but I also don't want to waste my time so I should make my time precious. So yes, this is it.
I'm not a love story fanatic (Although I used to write love stories in Tagalog before, I don't always read this kind of genre. I don't read but I do write.) but what has kept me from not anticipating for this movie was that it has some lessons to teach and it has somehow knocked my heart. Its storyline could be a cliche for everyone but I think it has the charm to attract its viewers. It's a story about having faith, finding hope, being joyful inside, and giving a pure sense of affection to the ones that we love. Beastly is a movie that every men, women, and even children should watch.
By the time you're reading this, I've already finished watching the whole film. Let me start with the Synopsis.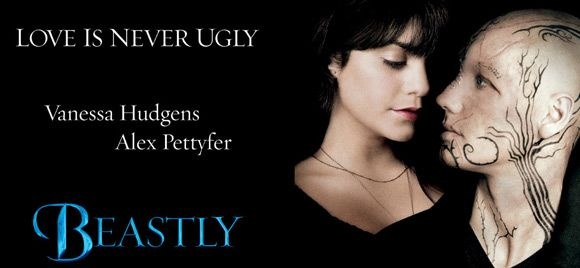 Photo source: thesimpleton.squarespace.com
Synopsis: The real story started when Kyle Kingson (Alex Pettyfer) had let his classmate Kendra Hilferty (Mary-Kate Olsen) fall into a trap of humiliation at his own school election victory party. A very goodlooking guy but arrogant and vain, Kyle humiliates Kendra telling her offensive things. But before he leaves, Kendra leaves him some puzzling words signaling the start of the curse. As the story progresses, Kyle can be seen with Kendra realizing the consequence of his unmindful actions. Kyle has now transformed into someone whom he doesn't want to become, a butt ugly, tree-tattooed, monstrous-looking guy. Kendra warns him that the only way to reverse the curse is for him to find someone who'll accept him for what he looks like. However, he only has one year to find that person. And if the next spring comes (the plot started at spring time) and he can't find the right person, he will remain in his ugly state...... forever.
*Alex Pettyfer as Kyle Kingson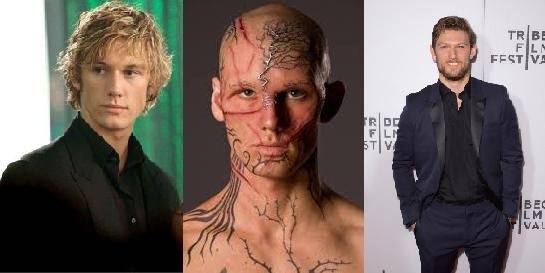 *To the left: Alex Pettyfer as Kyle Kingson in the movie (Photo source: pinterest.com)
*In the middle: Kyle turned Hunter ~ Kyle's beastly version (Photo source: hitfix.com)
*To the right: Alex Pettyfer at 2016 Tribeca Film Festival (Photo source: zimbio.com)
*Mary-Kate Olsen as Kendra Hilferty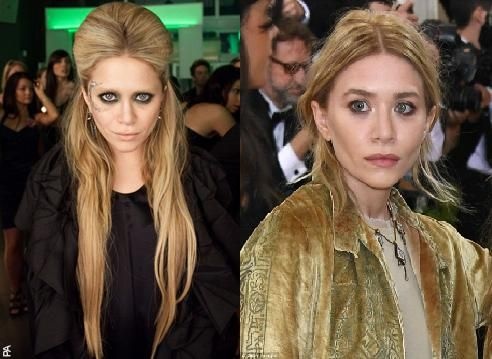 *To the left: Mary-Kate Olsen as Kendra Hilferty in the movie (Photo source: elleuk.com)
*To the right: Mary-Kate Olsen at the Met Gala 2016 (Photo source: dailymail.co.uk)
The first thing that I noticed was the prosthetics used on Alex Pettyfer, I thought the total transformation wasn't that ugly at all. He was just like someone who came from the extraterrestrial world and it looked normal to me. But when I looked at some angle of his head later on, I felt gross and itchy and had Trypophobia (fear of holes) just for seconds. A part of his forehead had this design of tiny underground stems decussating each other and it was just so unattractive that I wondered what that was. So it only meant that the purpose of the prosthetics wasn't defeated after all.
I also admire Vanessa Hudgens's performance in the film, who played the role of Lindy Taylor, Kyle's love interest. I think she acted her character effectively because I couldn't see the Gabriela Montez in her (from 'High School Musical'). Her character wasn't that active though but it's okey. She was still good in the film.
*Vanessa Hudgens as Linda "Lindy" Taylor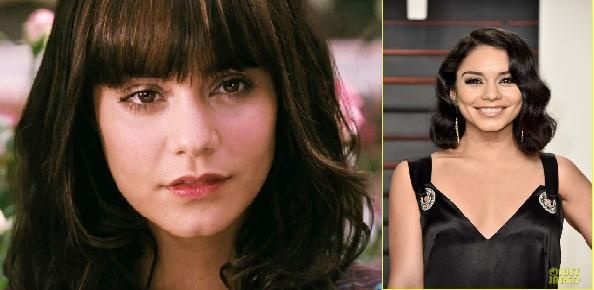 *To the left: Vanessa Hudgens in the movie (Photo source: aceshowbiz.com)
*To the right: Vanessa Hudgens attending Vanity Fair Oscar Party 2016 (Photo source: justjared.com)
Others say that they didn't feel any spark from the two characters (Kyle and Lindy). I think I have to agree with them. Inspite of that, I won't make this a big issue because I don't always watch love stories and most of the time I'm a bit insensitive when it comes to finding that spark. Maybe because it's a girl's thing. I'm just happy to know that I finished the whole film and it was great. I mean it was great that the movie has kept my attention span all throughout.
However, it couldn't be denied that some parts were boring like the scene where Kyle was riding his motorbike going to Kendra. It was only for a few seconds or maybe less than a minute but I just laid in bed after getting a sleepy head while watching it. It was a bit of a silent movie partly because of the dark environment perhaps. I don't know why but when they shot some scenes at night time (like in public places), they became dead air for me.
The dialogues were ok. I think the story concept suits children more but the scripts utilized mostly befit teenagers and up. I'm not also sure if Alex Petyffer can pull off the comical scenes because there's this feeling that he's better in action movies like his role of John Smith ('I Am Number Four' main character). Talking about humour, the story would have been livelier if Lisa Gay Hamilton's character (Zola Davies, Kyle Kingston's maid) was also livelier. You know, just a little humour in a supposed to be humorous situation. I was referring to the time when Kyle would woo Lindy by giving expensively material things to her.
*Lisa Gay Hamilton as Zola Davies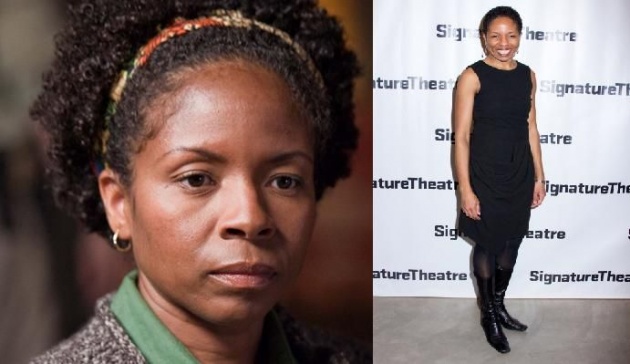 *To the left: Lisa Gay Hamilton as Zola Davies (Photo source: beastlyfilm.co.uk)
*To the right: Lisa Gay Hamilton at the opening premiere night of 'The Liquid Plain' held last year (2015) (Photo source: broadwayworld.com)
And kudos to this movie. It has emphasized the way on how to pursue someone in a formal way. For that, I give my respect.
Meet the rest of the cast (with notable roles in the film):
*Neil Patrick Harris as Will Fratalli, the private tutor of Hunter/Kyle.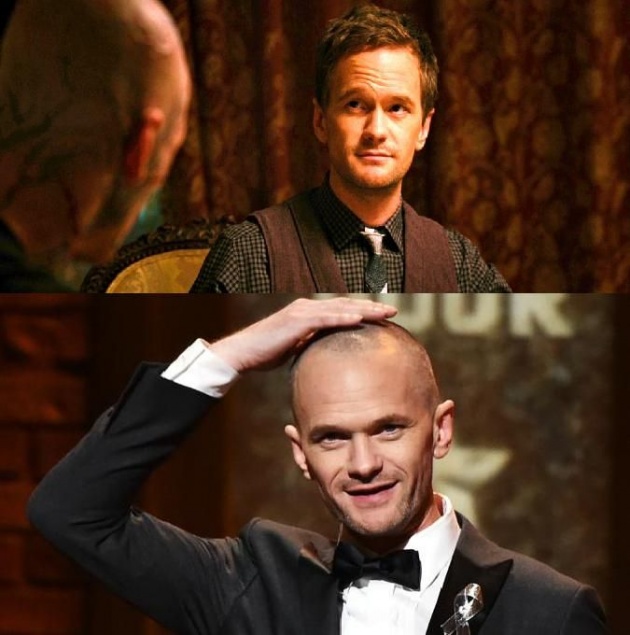 *At the top: Neil Patrick Harris as Will Fratalli (Photo source: hotflick.net)
*At the bottom: Neil Patrick Harris at Tony Awards 2016 (Photo source: news.com.au)
*Peter Krause as Rob Kingson, Kyle's father.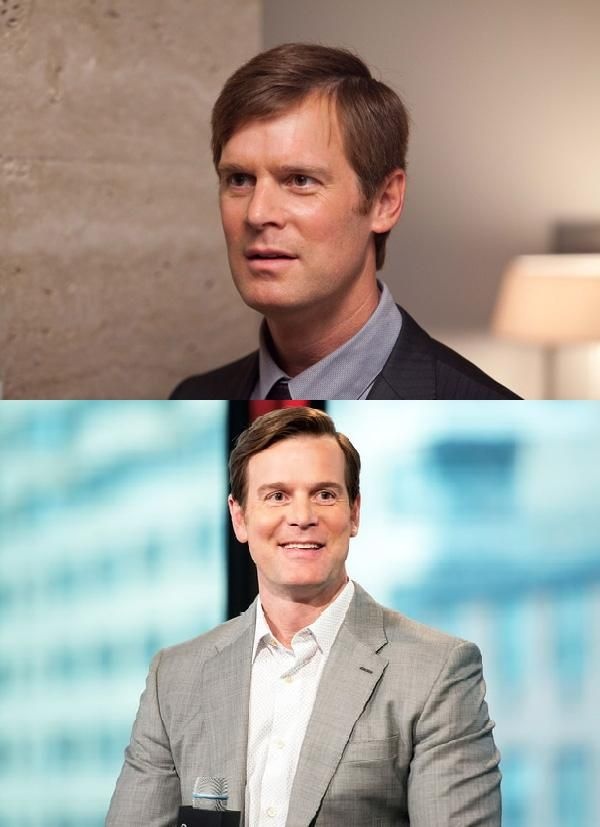 *At the top: Peter Krause as Rob Kingson (Photo source: glogster.com)
*At the bottom: Peter Krause (2016) (Photo source: usmagazine.com)
*Roc LaFortune as Lindy's father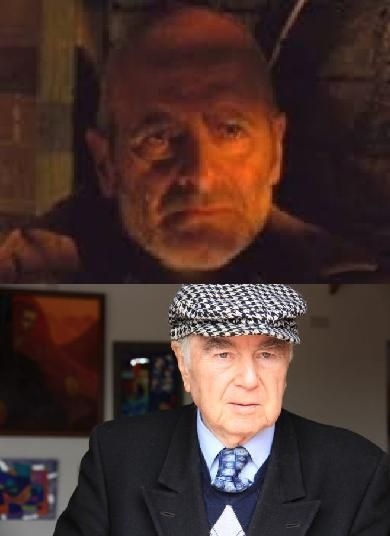 *At the top: Roc LaFortune as Lindy's father (Photo source: aveleyman.com)
*At the bottom: Roc LaFortune (2015) (Photo source: celebritynetworths.org)
The movie is not all about second chances but it's mainly about finding the one true love that'll accept you for who you are. I know it's cringy (I also felt it too) but isn't it one of the foundations of a long lasting relationship?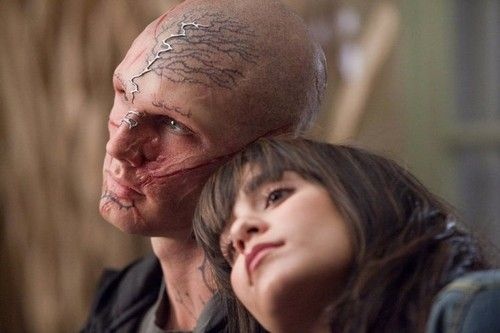 Photo source: fanpop.com
I felt that there was no climax but I still appreciate the movie though. More importantly, I'm glad I watched the ending first before the whole film because it makes up the whole point. Creativity was quite good.
Those are the major key points I want to point out in this movie blog. It's a retelling of Beauty and the Beast and it has a book version. I might be checking that animated Disney Movie and I hope to be checking its book version too.
Directed by: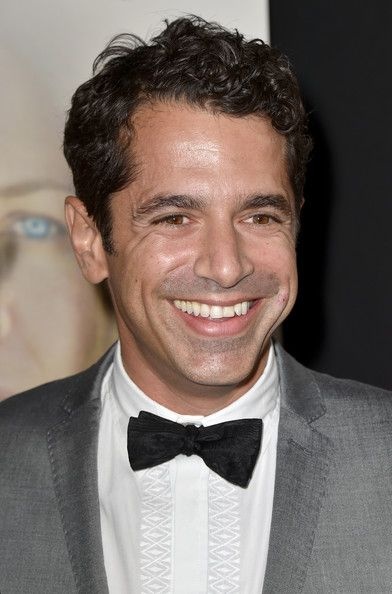 Photo source: zimbio.com