To any film buff, John Carpenter is a familiar name. The director of such films as Halloween (1978), Escape From New York (1981), The Thing (1982) and In The Mouth of Madness (1994), Carpenter is regarded by many as an auteur and a master of style and suspense.
But before he made it big with Halloween, his breakthrough independent hit, Carpenter wrote and directed Someone's Watching Me (1978), an obscure TV movie for NBC.
Starring Lauren Hutton (in a somewhat grating performance), and a charismatic Adrienne Barbeau, Someone's Watching Me has many of Carpenter's trademarks: moody cinematography, a tight screenplay, a meticulous sense of pacing, and suspense aplenty.
The plot, about a young TV director who moves into a new apartment in a state-of-the-art high rise, only to discover that she is being watched, and maybe targeted, by a psychotic voyeur, is intriguing and full of suspense. Carpenter, his hands tied by network standards and a small budget, deftly succeeds in a making a movie that still feels bigger and more polished than it has any right to be. Although it's slow to get going, once the plot is in full gear, about a third of the way through, Carpenter's mastery begins to shine through, leading to an effectively suspenseful climax.
The main thing that's missing here is an atmospheric synth-score by Carpenter, a main ingredient of most of the filmmaker's films. But aside from that small caveat, this is a successful, if modest, exercise in suspense, and a must for fans of Carpenter.
* The film, long unavailable on home video, was released on DVD by Warner Bros. in 2007.*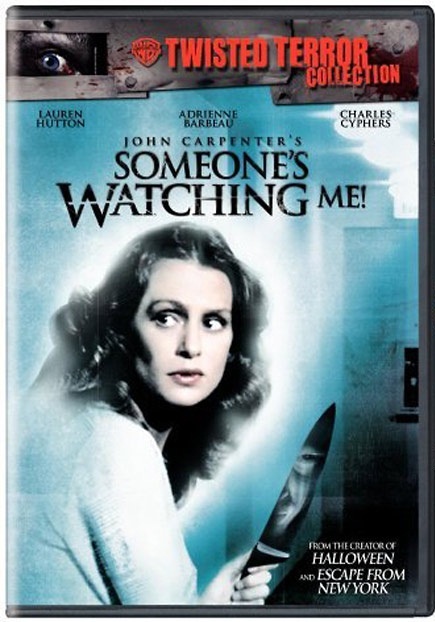 About The Author: Ahmed Khalifa is a filmmaker and writer. He is the author of Beware The Stranger, a horror novel, and Egyptian Gothic: Stories. Both books are available on Amazon here. He is also the writer/director of The Weapon, Egypt's first action/supernatural Web Series, which centers on a vigilante called "The Hunter". You can watch the complete first season, for free, here.