Beggar is the requesting people to help them by wealth or same thing other tithe , food, fruit etc.
Now a there are different thoughts and concepts about the beggar especially in Pakistan. Basically the beggar is concerned with poor people who need a support and money to lead their lives in a proper way or the handicapped or disabled people who are the real suitable for this support or grant but now a always it has become a large profession and industry in our country Pakistan.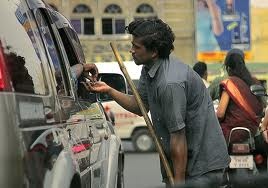 1) BEGGAR AND PROFESSIONAL:
Now a day's beggars are being used as professional in the country as they are being given some training to capture the people and earn the more money.
2) FACILITIES TO BEGGARS:
Now as a big industry it is noted that beggars dropped and pinched from their living places and houses .They are pinched from their homes early in the morning and are dropped to their homes at late night.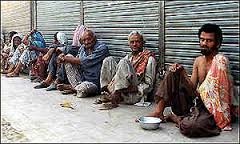 3) USED OF AGENCIES:
Same agencies are also curing these people to their personal and state motives .These people are begging at different signals and roads squares to collect the begging money from people.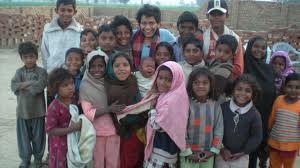 4) CONTROL OVER THEM:
There is no control over these people by state or law forcing agencies to control them by which these people are being used is illegal activities by different people in the public places.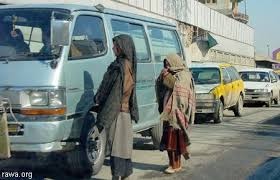 CONCLUSION:
These people should be checked and controlled by the state and law enforcement agencies in the country. Otherwise these people will proved as dangerous people for the country and the people of the country.
Writer: jamshed annex