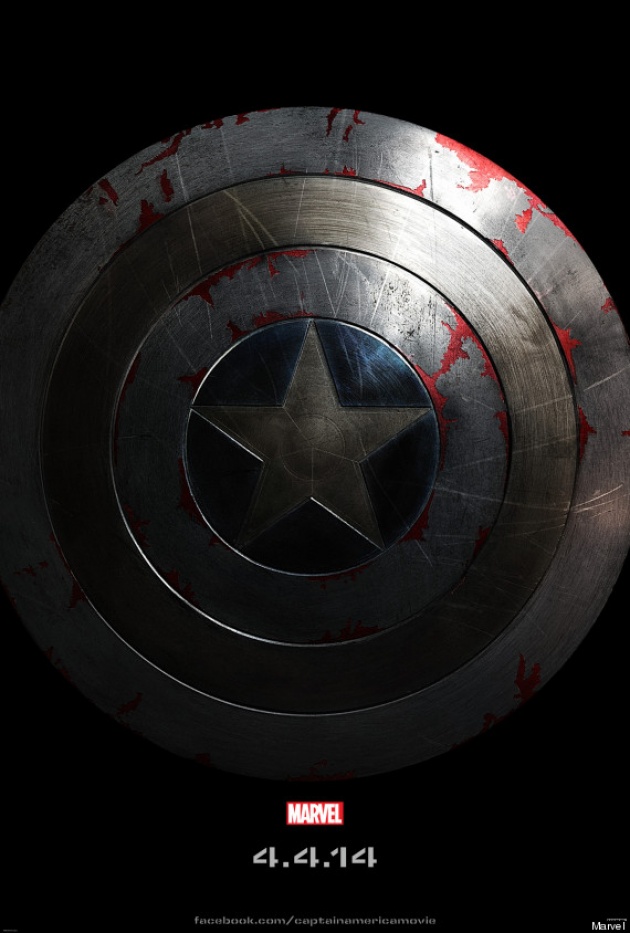 Here's the first poster for Marvel's "Captain America: The Winter Solder." The sequel opens April 14, 2014 which brings back Chris Evans as our hero, Scarlett Johansson (Black Widow), Anthony Mackie (The Falcon), Emily VanCamp (Agent 13), Samuel L. Jackson (Nick Fury), Frank Grillo (Crossbones), Sebastian Stan (Winter Soldier) and Robert Redford (Alexander Pierce).

Concept and story is by Ed Brubaker with the script written by Christopher Markus and Stephen McFeely from the comic book by Jack Kirby and Joe Simon.

The plotline has Steve Rogers aka Captain America teaming up with Natasha Romanoff aka Black Widow to battle a powerful yet mysterious villain in present-day Washington, D.C.

Anthony and Joe Russo from NBC's "Community" direct.