In Model Press Interview, when asked about who is the fashionista of NCT 127, everyone unanimously chose Taeyong. Some might say that when one is as handsome as Taeyong, he will look good even in a potato sack. And that's true but it's not all superior biology. In the interview Jaehyun commented that Taeyong really invests a lot in himself. And thankfully he has professional stylists, who really enjoy experimenting with the limits of "high fashion" that he can possibly pull off. Thus, giving us these iconic looks.
Image Source: SM Official Comeback Photo on NCT 127 Instagram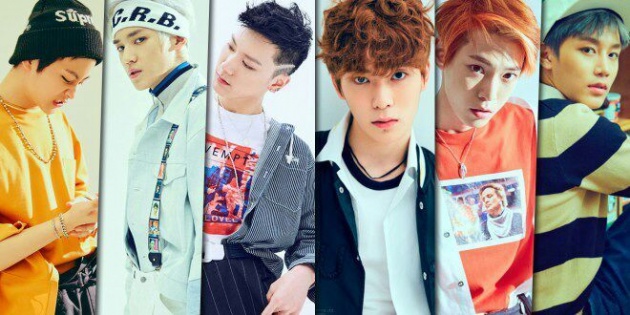 Image Source: Amino Apps
1. Jealousy is a Green-Eyed Monster and so is Taeyong
For a brief window of time NCTzens (fans of boy group NCT) were blessed/cursed by green haired Taeyong in 2017 MAMA in Hong Kong. This look almost tore NCTzens apart who either absolutely loved it, like me, and those who were baffled by vibrant green haired Taeyong. He was called everything from broccoli to NCT lightstick.
Of course the green messy hair is the highlight. I don't think there are many people who call pull off that color. But the part that really sticks out is his one green eye. I am not sure if he deliberately wore lens in only one eye or if the other lens just fell and got lost before the performance, which is highly unlikely. Either way the mismatch eyes really standout. While I am sure green lens in both eyes would have looked great too, there something more alluring about mismatched eye colors. It gives a more cyborg-like vibe. Add some cool ear piercings, whatever he is doing with that tongue, disheveled shirt and a loose tie in the mix and viola - he looks like a hot mess.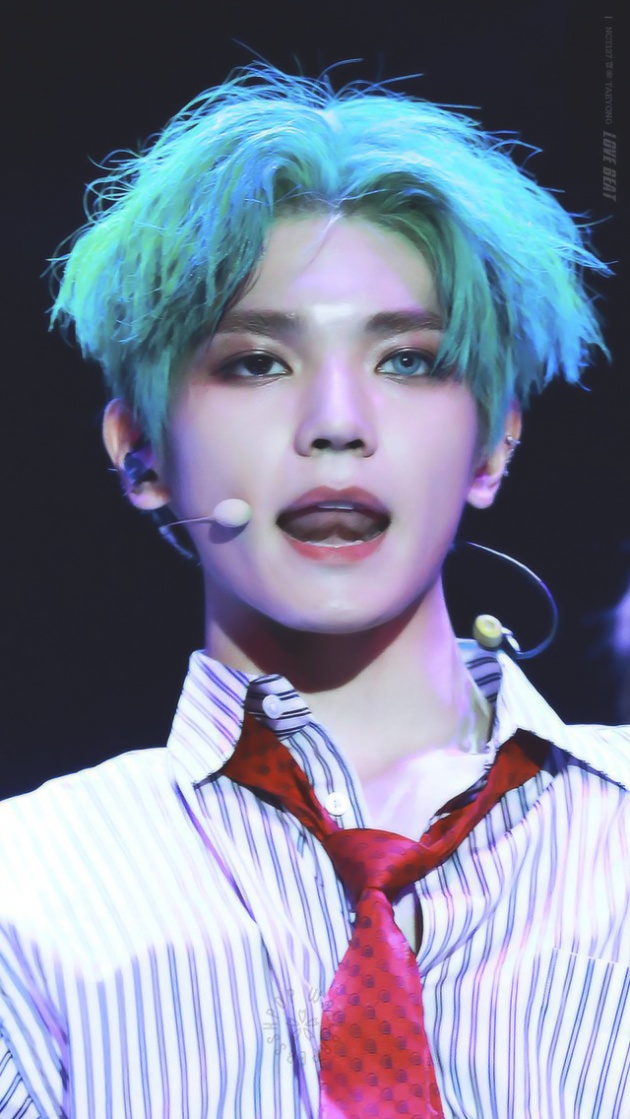 Source Image: Tumblr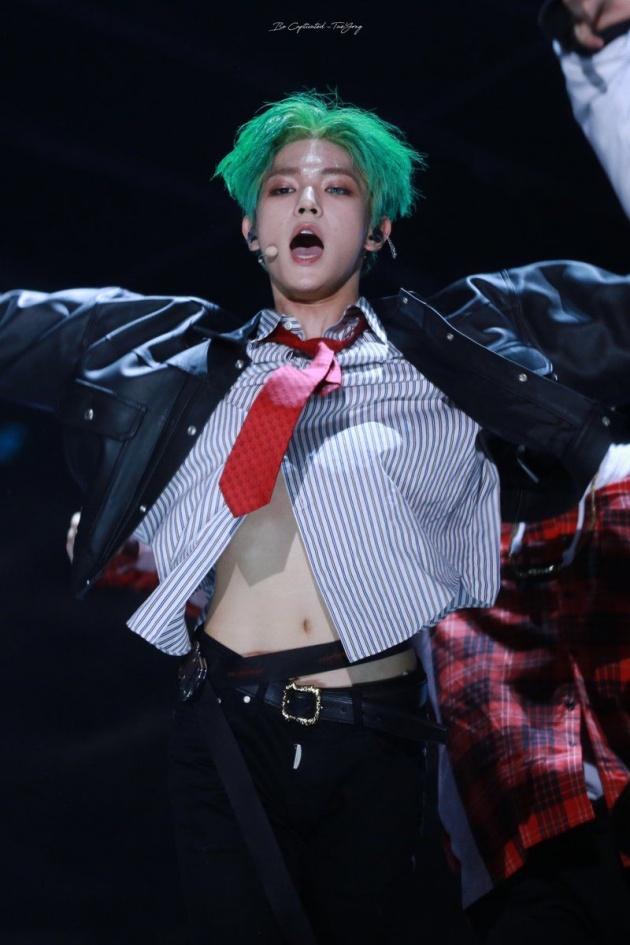 Image Source: Twitter
[2017 MAMA in Hong Kong] Hitchhiker/NCT 127_11/ The 7th Sense - Reverse + Cherry Bomb
Video Source: Mnet K-Pop via YouTube
[2017 MAMA in Hong Kong] Hitchhiker&TAEYONG&Seulgi_I JUST + AROUND(Hitchhiker Remix Ver.)
Video Source: Mnet K-Pop via YouTube
2. Jack Frost Taeyong
No one looks drop-dead gorgeous right after they debut. Well, no one except Taeyong. He debuted in NCT U like a boss (yes, that was a reference to their song). As Heechul pointed out in NCT ON Air Show, it seems like Taeyong really loves white, whether it's Jaehyun's skin color or his hair. Not many idols would have chosen a bold hair color like white as soon as they debute but let's face it, just like green, when you look like this there aren't many things that won't look good on you. Of course, what many of us didn't realized was that how good it would look. People usually say that so-and-so idol seems straight out of manga or anime, but in Taeyong's case he actually looks like the animated character Jack Frost.
The epitome of this Jack Frost look was his perfectly messy white hair, with copper tinged lens, white sweatshirt, white shirt-jacket, white pants and vintage stamps straps to add a hint of color. The look is so bold, so out there, so unique and so Taeyong.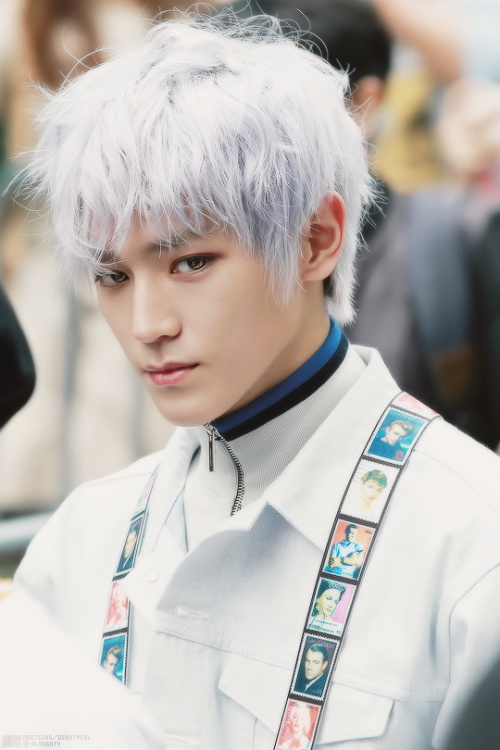 Image Source: Tumblr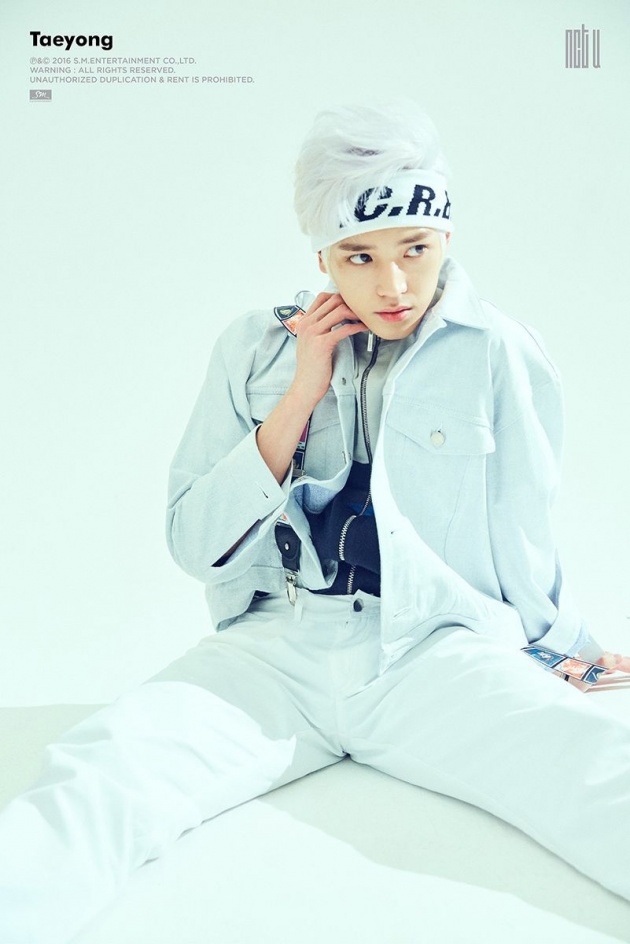 SM official Profile Photos for NCT U - Taeyong
Image Source: Pinterest
3. Goth Boy Taeyong
If Taeyong's debut in NCT U made everyone go crazy for his visuals, well his NCT 127 debut just made a whole lot of people fall in love with goth. The Firetruck Era was loud and crazy, which gave NCTzens some wacky hairstyles and some equally questionable fashion. It also gave Taeyong a chance to prove that if one looks as perfect as him, they can look fashionable and gorgeous in any and everything.
One of the best looks of this era was captured during NCT's fansigning event. Ice Blue-grey hair with bangs scattered over his forehead, a leather dog collar (an actual dog collar!) and a simple black T-shirt. But the highlight has to be the eye-makeup. The black eyeliner and mascara beautifully complemented his natural black eyes and even made them pop.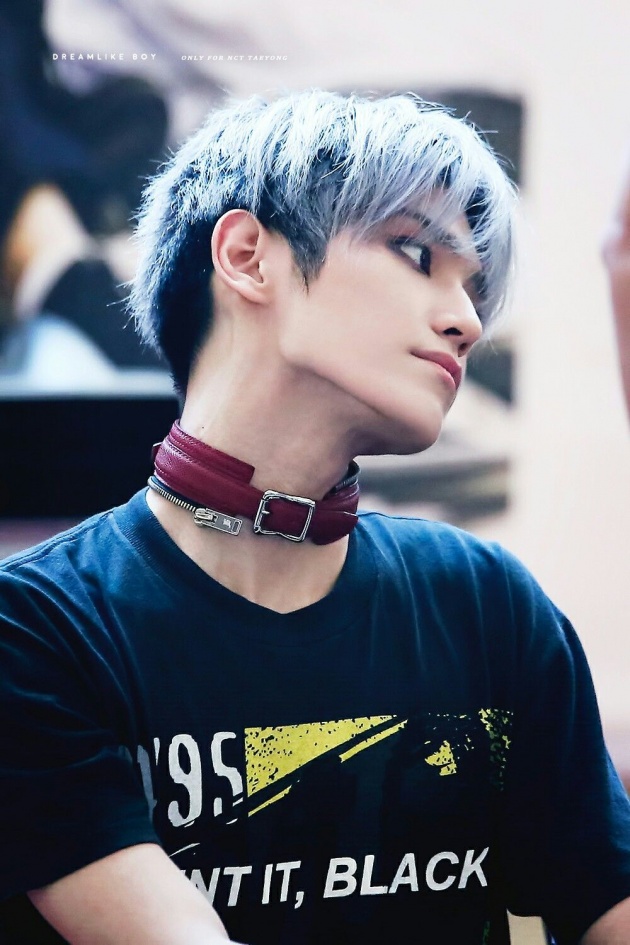 Image Source: Pinterest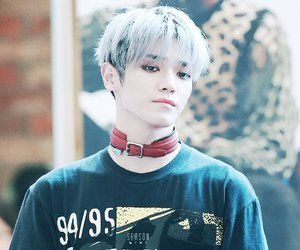 Image Source: We Heart It
4. Taeyong with Lollipop
Now coming to what I consider to be one of the best NCT 127 eras - Cherry Bomb. And no one personified that era as perfectly as the group's leader Taeyong. The cherry pink hair color with cherry pink lips, pink eye makeup and maroon jacket with a maroon tie. It seems that for the comeback Taeyong decided to transform himself into their album cover. What makes this transformation even more stunning is that, as he disclosed during the album showcase, he was actually planning to comeback with blonde hair. But it didn't look as good as he had hoped. So he decided to die his hair red-pink and viola, this cherry pink hair color was created. Not only this look but also the concept of Cherry Bomb is perfect for the NCT Leader who could be cute and silly like cherry one minute and chic and explosive like bomb the next.
While the lollipop is the highlight of the picture, an intriguing detail of this look is the king's crown ring in his middle finger. NCT's stylists are indeed geniuses. Every king deserves a crown, especially one who is main dancer, main rapper, visual, center and leader of the group.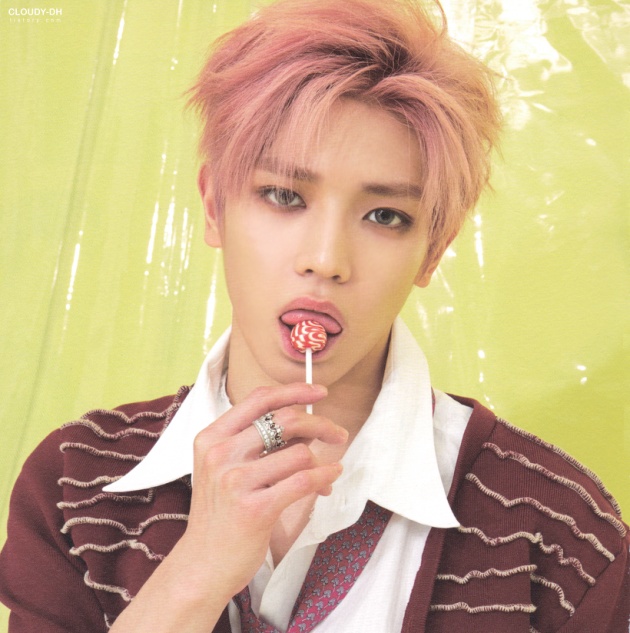 Image Source: Nouvelle Vague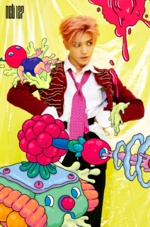 SM official Profile Photos for NCT 127 - Taeyong
Image Source: Kpop Wiki
I originally planned to write Top 10 Looks of NCT's Taeyong but I soon realized that,
a. Discussing only ten of Taeyong's looks is not only impossible but also an ethical crime against fashion. It might sound like an exaggeration but seriously this person manages to look as if he is just going to walk on the runaway irrespective of what he is wearing.
b. It is impossible to declare one look as better or superior than others. What makes Taeyong a true fashionista is that he shows his various colors, quite literally when it comes to his hair. So ranking his various looks is like choosing between apple and oranges. They are both delicious and should be put in the custard with bananas, kiwis and mangoes.
Ergo, I am going to subject you all to the never ending series of Taeyong's best looks because lets face it, just like the concept of his group, his amazing looks are also limitless (just casually dropping another song reference because I am corny and lame).
See you next time,
Arushi Raj