If we come to the side of internet, people are extremely avoiding to work online for their daily breed. Whereas, there are many people who are working and earning online good breed for their lives. It is all about knowledge of internet medium websites, one can earn more than enough, while one can earn less than enough, that totally depends upon the skills and expertise of that person.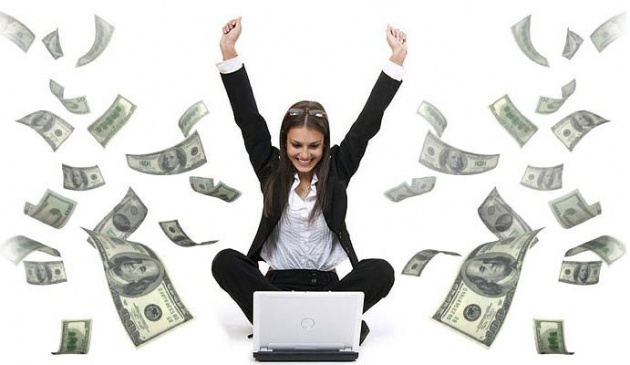 Image source Google.com
Talking about online earning is the most trending topic nowadays. Most of the people are using internet for their income, where the access of internet is available. But there are still some countries, where there is no access to internet. Now talking about the online earning, i have worked on some websites which really pay their workers. All the sites have their own policies and paying rates, and they pay in a distinct payment method at which they rely on. Now i am going to tell you some sites which need no skills. This work needs a working computer with a reliable internet connection with sufficient speed.
www.kolotibablo.com This is the site where one can easily earn online with no skills. This is a captcha entry site. Where the worker is shown a typical word written in picture format. The user have to decode it to letters. The worker is given a text box, where he has to type that typical picture format word. If the worker is able to understand and he types it correct, than he is rewarded with the money.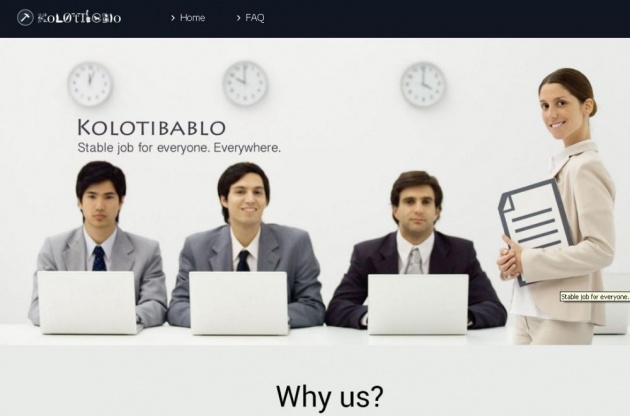 This is the main page of the www.kolotibablo.com Image source Kolotibablo.com
The paying rate of this sites varies from time to time. Night time workers can earn more here. Night time has high rates. So i will prefer to work in night time. This site pays a worker between $0.30 to $0.60 or sometimes it hits to $0.70/ 1000 correct captchas.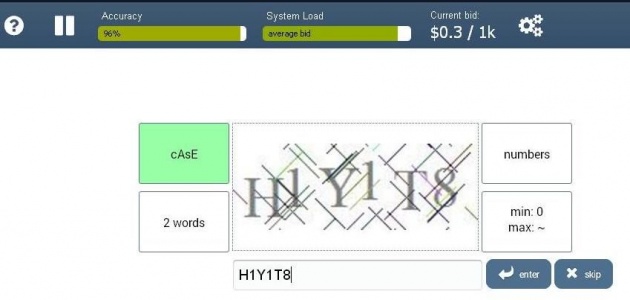 This is a screen shot of the work, one user have to do here.
This site has many facilities for the workers. Worker can track his correct captchas and incorrect as well. This feature guides a worker about understanding the different styles and formats of captchas provided by the web. That definitely increases his fluency. Worker is able to track his work day by day with the rate and volume of the captchas.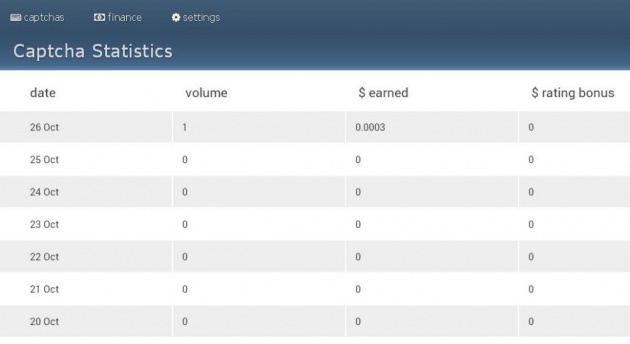 This site has a reward system. That is rating bonus. This bonus is given to such workers who solve some fixed amount of captchas in one month. Rating bonus increases with the correct entries of the worker. If a worker manages to reach at 250000 correct captchas in one month than he would be rewarded with a bonus of 25% extra.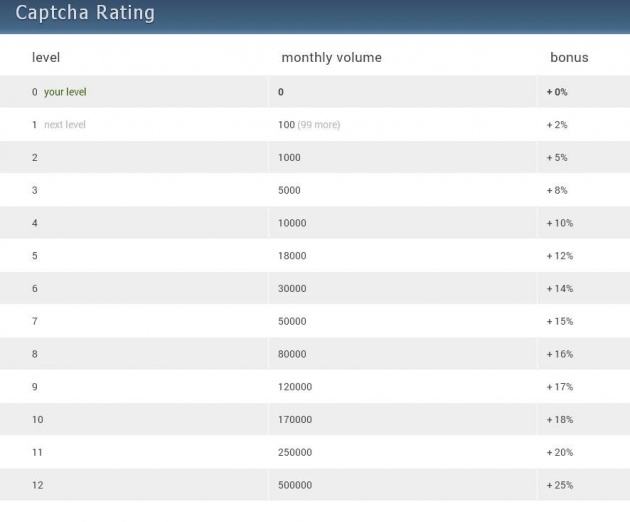 This site pays in different payment methods. The minimum payout for this site is $1. They pay through Webmoney, Yandexmoney, Paypal, Payza and now they have also added Bitcoins. These are the payment processors. You can easily get an online wallet at your choice, and get your money in your desired wallet.
I have worked on this site for more than a year. I earned good amount. So i have added this site to my trusted and paying online website list. Here are my payments detail.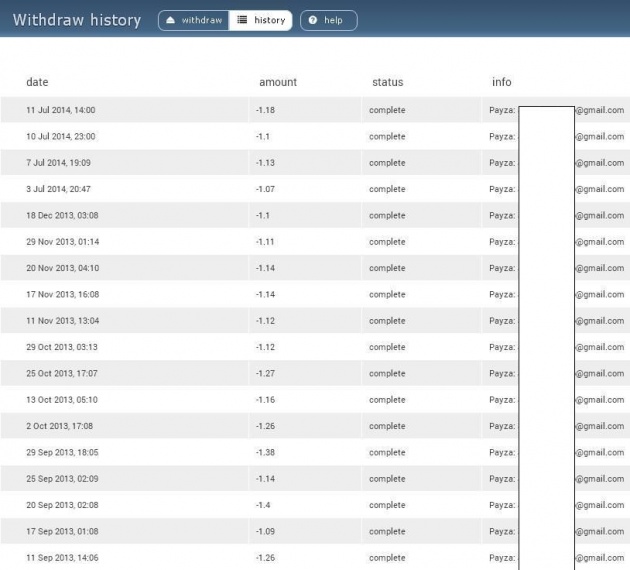 If you have no skills and still want to get started with an online work, i suggest you this simple work. In fact, the rate is not enough for skilled persons, while working here one can be able to get another step to work online on other sites too. From my point of view this is the most simplest and easy online website you should trust and work also. Working on this captcha entry website, that will let you know more about earning online and online wallets as well. This will also let you know of processing about the online payments. I had gained enough experience from this site.
www.megatypers.com is another captcha entry website, that pays workers more than www.kolotibablo.com. I have worked on this website too. This is also good and trusted site to work on. The payment rate of this captcha site is better than www.kolotibablo.com. Megatypers pay from $0.45/1000 correct captchas to $0.9. Thenight time workers earn more here too. In fact, this night time work factor is relative to all captcha entry sites. The minimum payout for this website is $3. It has also many payment method like kolotibablo.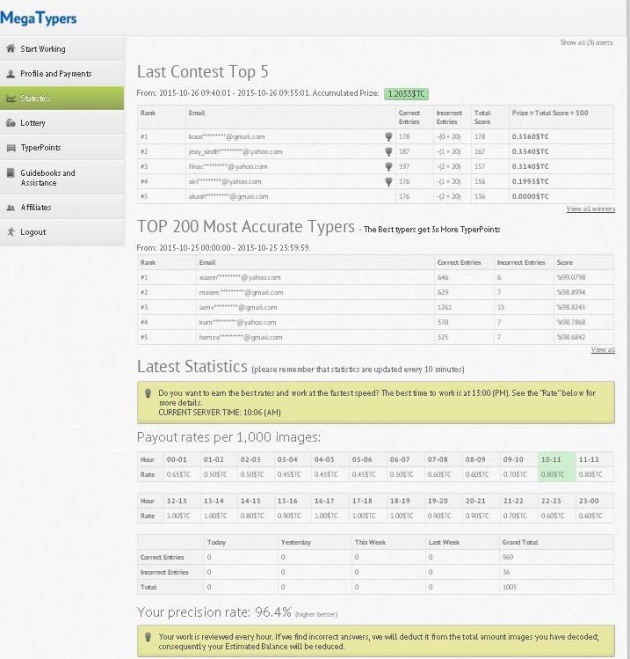 Image courtesy www.megatypers.com
One can earn here in many different ways along with captcha entry. One can join contest of captcha entry or there is also lottery system too. There is rewarding way of typers points as well. The most promising Feature of this captcha site that i like the most is Referral system. You can make referrals and you will be rewarded 10% of your referral earnings as a commission or reward. I had also worked here and earned good amount. This is why that i have added this 2nd captcha site in my trusted and paying or legit site.
There are many other sites which are still paying, but i have no working experience with them. But i have heard from my friends that those are paying. But if you are interested in captcha entry work than you should take a start up with these two captcha entry sites.
Other ways of online earning is stock photography. Stock Photography includes many trusted websites which are paying and are legit like www.shutterstock.com. This is the most popular website in photograph selling or purchasing. You will be rewarded with fixed commission on every sale of you photo for life. There is another photograph selling site www.istockphoto.com, This is also included in trusted photo selling or purchasing site. If you search on google about photography you can have good information about trusted sites. The on such sites is to upload your original and high quality photos to your profile. When ever your photo is sold, you get paid for it.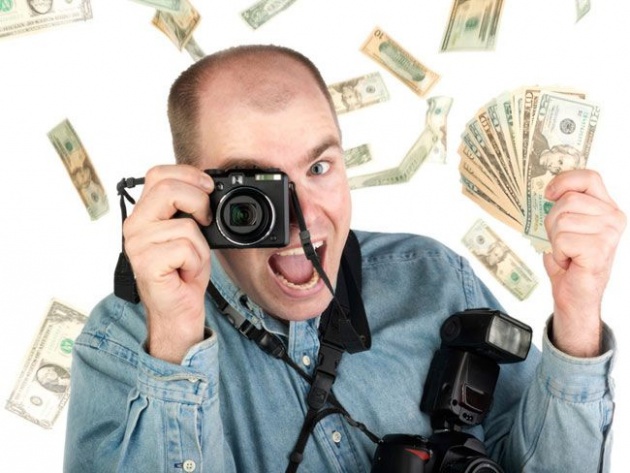 Image source www.google.com
I must share an interesting way of earning online is playing games. The simple example for this is FlapPig game. You can play this game on your android and Iphone as well. Through which you can earn bitcoins and these bitcoins will be added to your bitlanders account if you connect it to the game. There are many websites for the games like www.pogo.com is one of them but i have not tried it yet.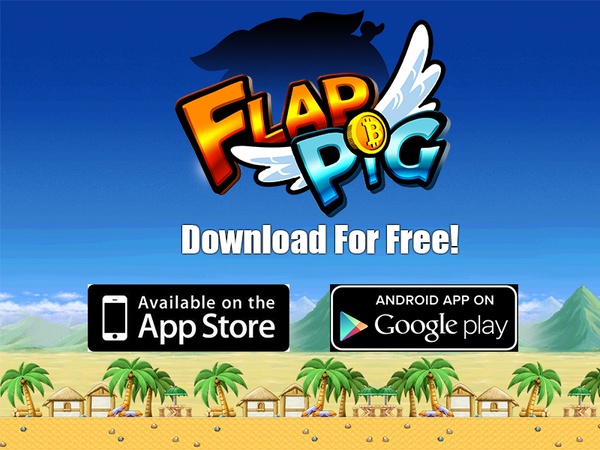 courtesy www.google.com
You can earn more than enough by being an affiliate. There you have to promote products and sell them. If you have a chance to make a sell than you make real money in commission. You can also join some survey sites like www.swagbucks.com.
Than i must share a unique way of earning online is searching web through www.qmee.com. This is not making rich quick, but that will also benefit you. As everyone is searching a lot of stuff on net. Than you should search by qmee and they will pay you for that.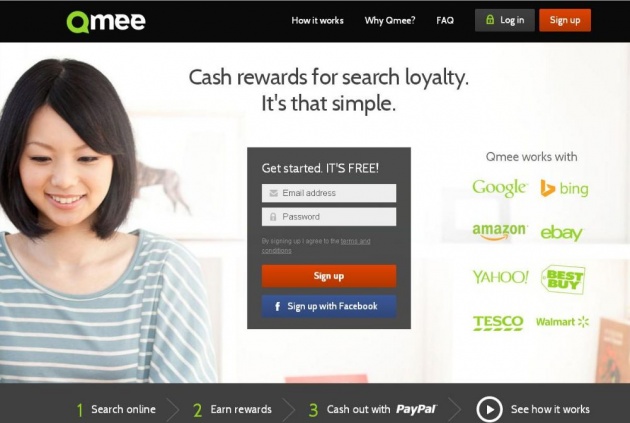 Image source www.qmee.com
The other simple form of online earning is PTC ( paid to click ) sites. The work on ptc sites is simple. You just have to click some ads and wait to watch it for 30 seconds, and you get paid for that. All the sites have different rates for these ads. There are uncountable sites you can join, but before joining these sites you have to be very careful, as there are many fake sites. In my list of ptc sites one is www.neobux.com and other one is www.clixsense.com. These are two trusted and time worth sites that are paying from years.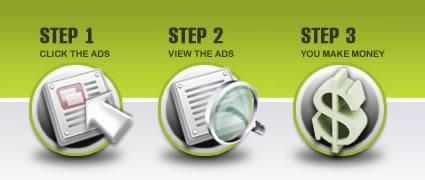 Image source www.google.com
If you are not satisfied yet, and you have some expertise, than you should join www.freelancers.com. Where you can get your desired work of your expertise. This is also a fun way of earning online. There is no limit of work. Show your skills and get high rank in freelancer.com and earn more and more. The people will hire you for their work, when work is done and they are satisfied by your work, than you are paid according to your agreement.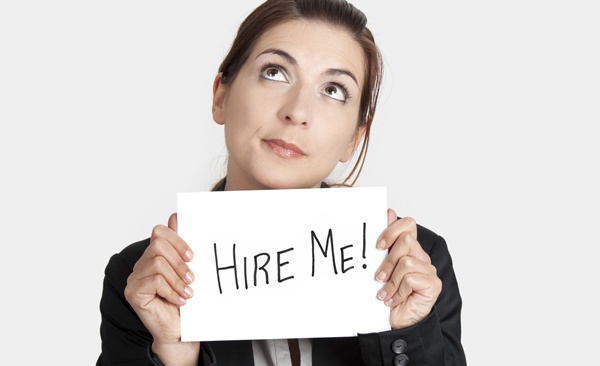 Image courtesy www.google.com
The content of this blog are originally copyright to ric4iqbal2. Copying or plagiarizing of this blog is strictly banned.
.