I have been in Bitlanders for awhile and I am positive that this will give me a decent income (sideline that is).
I am posting and subscribing to my fellow bitlanders who are very helpful to me. Just this day I browsed my homepage and saw this: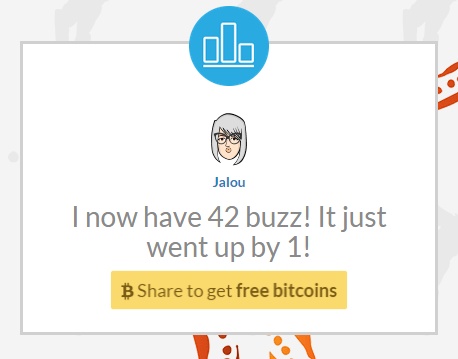 It says If I share it i will be given Bitcoins so I shared it out of excitement just to know I was given satoshis.
hahaha! i was kinda dismayed because it was kinda misleading. I may have hoped much that's why I wasn't really happy about the result but anyway I do like Bitlanders and Im gonna stay active til I earn more. :)
Thanks Bitlanders!
P.S
I hope you will say "Share to get Satoshis" than Bitcoins :)