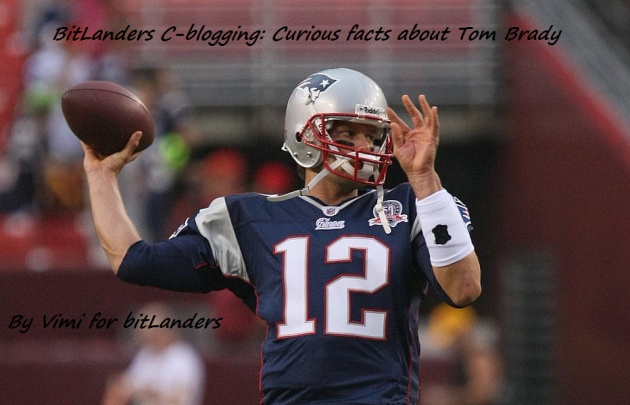 Image credit: Taken from Flickr, changed by Vimi
This is my third participation in "BitLanders C-Blogging." My previous C-Blogs are "Bitlanders C-blogging: Dubai Smart City" and "The bitLanders C-blogging: Remembering George H. W. Bush." To date, I have been enjoying Querlo chats that I have to create for my C-Blogs.
Exploring videos on "60 minutes," I was moved to write about Tom Brady. It was very interesting to watch several extracts from an interview with Brady. "60 minutes" offers great educational content that is perfect entertainment at the same time.
Here is a description of this channel:

"60 Minutes," the most successful television broadcast in history. Offering hard-hitting investigative reports, interviews, feature segments and profiles of people in the news, the broadcast began in 1968 and is still a hit, over 50 seasons later, regularly making Nielsen's Top 10. "60 Minutes" has won more Emmy Awards than any other primetime broadcast, including a special Lifetime Achievement Emmy.
You can check out this video to feel the overall spirit of "60 minutes":


Video credit:
"60 minutes"
via
YouTube
Tom Brady is a popular football quarterback for the New England Patriots of the National Football League. The American player has won six Super Bowls, he is believed to be the greatest quarterback in NFL history. I have selected several curious facts about Tom Brady, as I believe that he has a unique and deep personality. You may check them out joining the Querlo chat below. All you have to do is just to respond to my words choosing among the given variants.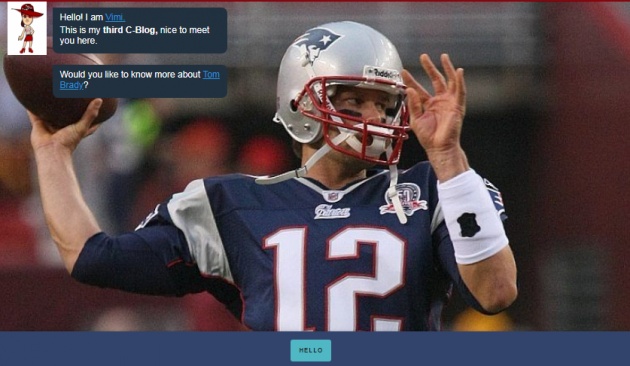 Photo credit: Screenshot of Querlo chat
C-Blogging is an innovative way of writing articles. Querlo is a great tool for it, so you may create your own Querlo chat for the bitLanders C-Blogging or your personal business. If you want to participate in the Bitlanders C-Blogging, check out Micky-The-Slanted-Salerno's several latest C-Blogs. You can find the necessary guidelines, topics, and tutorials there while interacting with Hillary Summers in Querlo chats.

Thanks for reading!