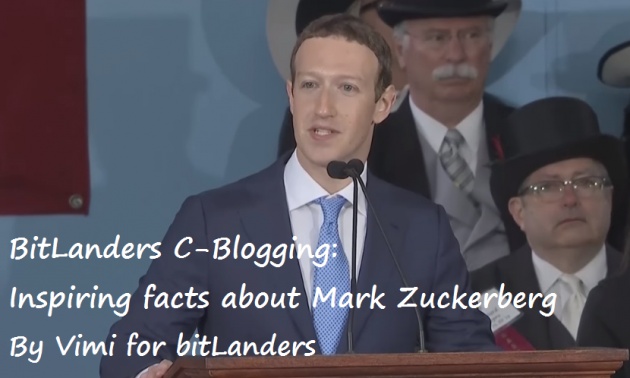 Image credit: CNBC via YouTube, changed by Vimi
"BitLanders C-Blogging: Inspiring facts about Mark Zuckerberg" is my seventh C-Blog, created in the framework of the "BitLanders C-Blogging." C-Blogs are "the future of blogging," and the "BitLanders C-Blogging" is the unique project powered by Querlo. With C-Blogs, the distance between readers and writers shortens.
My latest C-Blogs are "BitLanders C-Blogging: Curious facts about Bill Gates," "Bitlanders C-Blogging: Unknown facts about Jeff Bezos," and "BitLanders C-Blogging: What you should know about Chatbot Assistant."
This C-Blog is the result of my research about Mark Zuckerberg, one of the outstanding motivators of our time.
Mark Zuckerberg's life proves that the versatility of human nature knows no bounds. He is the youngest billionaire in the world, inventive programmer and prominent polyglot, as well as the most influential Jew of the planet and great fencer. His name is associated with the emergence and development of the main social network of our time - Facebook.
Both young people and the older generations are interested in Zuckerberg and his biography.
Zuckerberg is a dollar billionaire with the official salary of $ 1, but at the same time, he does not consider himself a man obsessed with enrichment. Mark is a member of many charitable organizations and "The Giving Pledge" group, whose members donate half of their wealth to charity.
Mark and his wife are very modest people. The couple tries not to appear in public, devoting time exclusively to each other.
Mark always keeps silent, stutters and feels awkward appearing in public or giving interviews. He cannot be called fashionable and stylish either - the GQ magazine ranked the billionaire as "the most tastelessly dressed inhabitant of Silicon Valley".
To read the inspiring facts I have prepared about Zuckerberg, join the Querlo chat below. Reply to my words with the given replicas, please.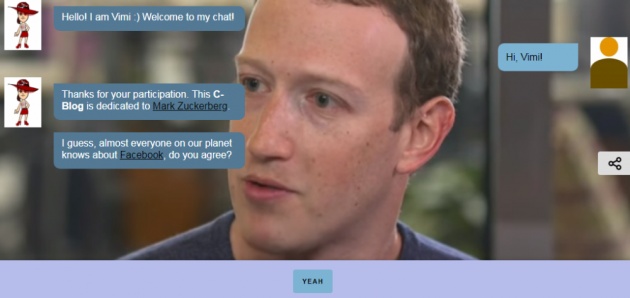 Image credit: Screenshot of Querlo chat
You may also join the "Bitlanders C-Blogging" and learn more about interactive chats at Querlo.com. For guidelines, read Micky-the-Slanted-Salerno's latest posts. C-Blogs are useful for personal online business as well.

Thanks for reading!