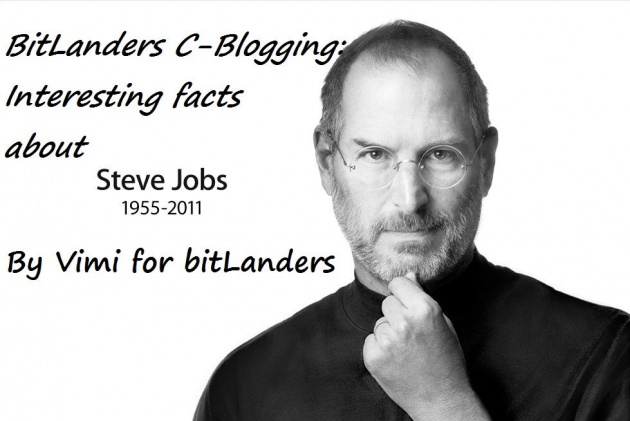 Image credit: Flickr, corrected by Vimi
This C-Blog is my sixth participation in the project entitled "BitLanders C-Blogging." C-Blogs are the future of blogging, they shorten the distance between writers and readers. Querlo is a useful tool for creating C-Blogs. It offers all the necessary features for the text presentation.
My latest works are: "BitLanders C-Blogging: Curious facts about Tom Brady," "Bitlanders C-Blogging: Unknown facts about Jeff Bezos," and "BitLanders C-Blogging: What you should know about Chatbot Assistant."
Today, I have researched about Steve Jobs, a founder and CEO of Apple, one of the founders of Next, Pixar and a key figure in the global computer industry and its development. He is considered to be a successful businessman and innovator. Back in school, Steve Jobs became interested in electronics, and when he met his namesake Steve Wozniak, he first thought about the business related to computer technology.
Steve Jobs is among those whose life itself is a source of inspiration and limitless motivation. This person showed that revolutions can be peaceful and can be carried out at any time. He changed the world, like outstanding scientists and politicians.
He looked at the world in his own way and was always guided by indestructible ideals that helped him achieve fantastic success. As a talented engineer and pioneer of the era of IT-technologies, he made several revolutions in different areas of our life. Due to Steve Jobs, the world has become more perfect, more harmonious and more convenient.
I have selected a number of facts about Steve Jobs under three categories: "Jobs and famous people," "Jobs and gadgets," and "Personal facts about Jobs." You may participate in the Querlo chat below, responding to my words with the given variants.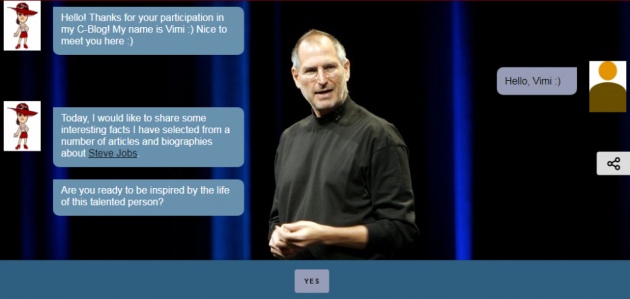 Image credit: Screenshot of Querlo chat

To support the promotion of C-Blogs, create your own Querlo chat. For guidelines, read Micky-The-Slanted-Salerno's latest C-Blogs. You may use your Querlo chats for "BitLanders C-Blogging" or your personal online business.

Thanks for reading!