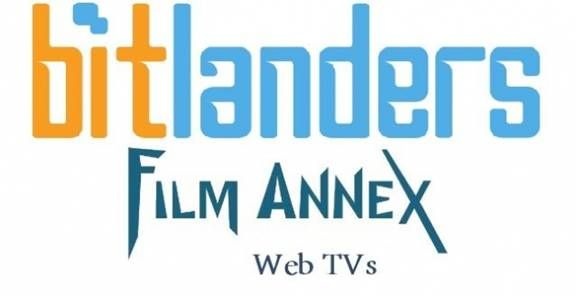 BitLanders a social media website, which is formerly known as Film Annex, Rewards its all User's in Bitcoin. Here all users earn in Bitcoins for posting quality contents and for social engagement on website.
In 2006 Italian Entrepreneur, Francesco Rulli, founded the Film Annex, with the agenda to provide the film makers and Blogger's an excellent platform to promote and monetize their work. Franco Rulli is an Italian Businessman, Philanthropist and Black Belt judo instructor at New York Athletic Club. His Primary Motto is to provide filmmakers a best platform where film makers can create free web TVs to present their work under specific domain names.
What Is Film Annex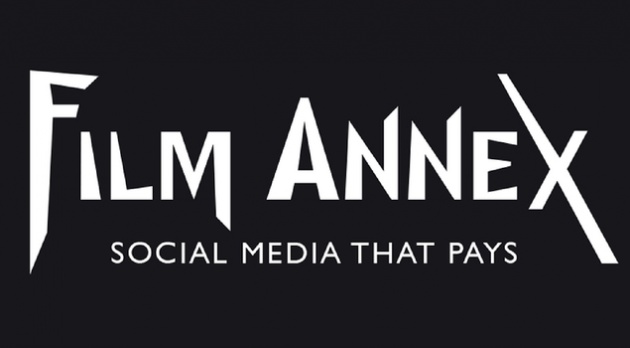 Film Annex which is also known as the "#SocialMediaThatPays" is an online and free Web TV network that allows film makers and Blogger's to produce quality films and contents and reward them as per its Unique Buzz Score System. . Film Annex has 300,000 plus registered users from around 245 countries. All users are rewarding in Bitcoins, for sharing films, blogs, microblog's and images, based on buzz score.
In Feb 2014, the founders of Film annex decided to Pay it's users in Bitcoins to simplify the process of payout. As in many countries PayPal is not available and moreover many users have not bank account. The Bitcoin Sort out this issue easily as the money is directly transferred to their Bitcoin wallet which they can further use online or can convert it in their own currency.
In August 2014, the founders of film annex decided to rebrand the company to BiLanders like the Land of Digital currency Bitcoin and Content.
BitLanders Land of Digital Currency & Content

BitLanders is a social media website with 500,000 registered users which reward all it's users in Bitcoin, for their content contribution and social engagement, based on unique Buzz System. As per President and Founder of BitLanders Francesco Rulli , BitLanders is not using Bitcoin as it's underlying currency rather it's a Bitcoin company which uses social media to educate about Bitcoin and how can become digital Citizens.
BiLanders pays it's users as per the buzz scores. Buzz score is used as proprietary algorithm that measures the user's content quality and their reach and influence. At the end of the day buzz scores are calculated and certain amount of Bitcoins is paid as per the buzz scores.
What is BitCharities

BitCharities are the one of the innovative approaches of BiLanders founder, Francesco Rulli. BiLanders give a platform to non profit organizations, brands and donors where brands and non profit organizations present their mission and information to BitLanders users and these user's have the users friendly means to support these charities as per their choice.
BitCharities is a effective mode to explain these charities why digital currency is a effective way for them to raise the funds. The Bitlanders gamified the Bitcoin and BitCharities with buzz scores and quests whose focus is on to raise the donors and supporters on social media platform.
BitLanders Web TV's Network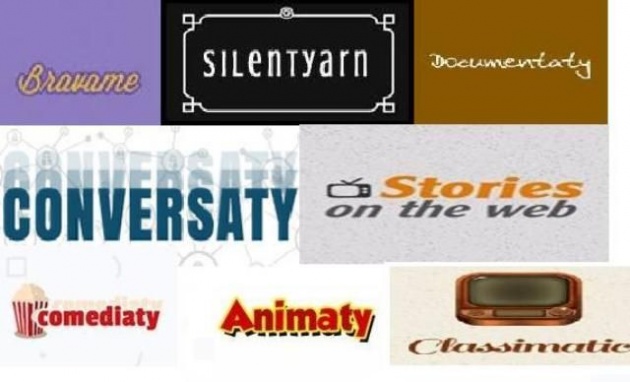 BitLanders which is formally know as Film Annex was established with primarily motto to promote the work of filmmakers and to fund their projects. During the period of Film Annex progress its founder's launched at a series of individual web TVs' network.
These web TVs are dedicated to particular themes like sports, comedy, interviews etc. The main agenda is to provide the viewer's a best experience of video watching with its best quality videos. Here all can view work of the independent filmmakers and animators who show their skills and thoughts with broadcasting their short videos of Film Annex platform. Lets Quickly Discuss all these Web TVs' Network series developed by BiLanders
Bravame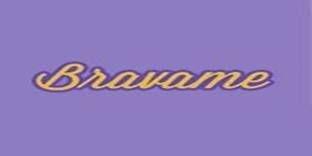 Bravame is one of the web TV launched by Francesco and Tommaso Rulli's New York Based Company MTI USA Inc. This is the entertainment website presenting the work of independent filmmakers and animators. On this website one can view different channels of specific theme like thriller, web Series, Sci Fi, Horror, Animation, Comedy and Drama videos.
Watch some of the videos broadcast on Bravame.com
Classimatic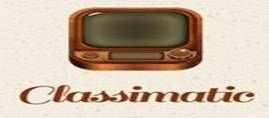 This is the web TV which broadcast the classic films, cartoons for kids and public domain videos. What is public Domain Videos? Classimatic also shows the public domain videos these are free to use for public for any purpose or whose copyright is expired. This web TV shows the work of legendary heroes like Charlie Chaplin, Buster Keaton and also shows the famous cartoon videos like Popeye, Tom & Jerry.
Watch Some videos Broadcast On Classimatic.com
Sportivy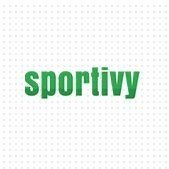 Sportivy is the web channel which is devoted to sports videos. Here sport lovers can watch various high quality sport videos like car races, football matches and many other videos like the athletics interview videos. BitLanders founder Rulli is the member of New York Athletic judo Club and also a judo coach in NYAC's Saturday morning program. In 2013 film Annex and Francesco Rulli sponsored the New York Open Judo Competition. In 2010 film Annex filmed the tournaments and interviews with athletes. Here sports lover can find the videos of this extreme sport judo
Watch some of the videos broadcast on Sportivy.com
Conversaty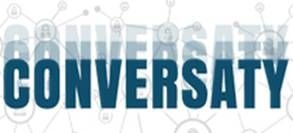 Conversaty is the web TV that broadcast the interview videos of media magnets. You can view Interview videos of famed and icon personalities at one set. You an know about their real opinion on different aspects of life rather then reel life. Their success and struggle stories can give a great inspiration. At Conversaty you can watch interview videos of film stars, film directors, successful businessmen, animators and also interviews of sports athletes.
Watch some of the videos broadcast on Conversaty.com
Comediaty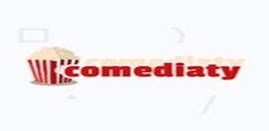 Laughing is the good dose for good health. Then let's laugh together by watching comedy videos at Comediaty web channel. This web channel is also one of the BiLanders web channel network that use specific theme Comedy. At this Web TV you can find quality and unique comedy videos
Watch some of the videos broadcast on Comediaty.com
Silentyarn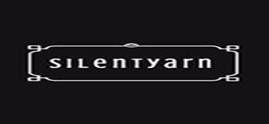 Silentyarn web TV broadcast the silent classic movies produced by famous filmmaker.
Watch some of the videos broadcast on Silentyarn.com
Sespensaty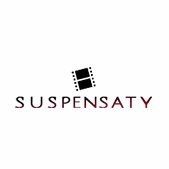 If you like thriller and suspense movies then it's right place for you. Here one can find quality thriller and suspense videos.
Watch some of the videos broadcast on Suspensaty.com
Animaty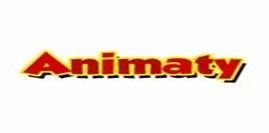 Animaty is the web channel presents the classic cartoons and independent animator's quality videos. This is the best place for kids who mostly demand for cartoon movies. They can watch quality cartoon videos here. All videos before distribution first screened at film festival.
Watch some of the videos broadcast on Animaty.com
Stories on the Web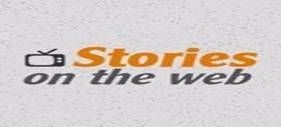 Stories on the web broadcast the web series of filmmakers and animators. Web series are is those films which are scripted in to several episodes online. At stories on the web you can find lot of funny and interesting series to watch.
Watch some of the videos broadcast on Stories on the Web.com
Documentaty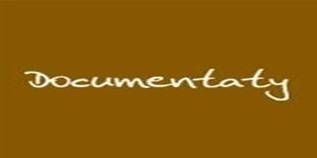 Docomentaty is the newly launched web channel presenting the quality documentaries videos on various topics like education, sports, news and many others. This channel is launched by Francesco and Tommaso Rulli's, the owners of MTI USA Inc., a well famous holding company. The major purpose of this web channel is to provide an excellent online platform to all video viewers to have a best experience of video watching.
Watch some of the videos broadcast on Documentaty.com
These web TV s are launched BiLanders for filmmakers to share quality videos for viewers to have best experience of watching videos.
Let's discuss what qualities of these web TVs' make them special from others
Film Annex is the best option for independent filmmakers who want to create a brand of their work otherwise other online video hosting platform host videos only on their main platform. They present the work of filmmakers under particular domain names. And they share 50% revenue generated by the channel. Film Annex offers its filmmakers all technology tools free of cost. The most important and attractive feature is they does not take copyrights from contents providers.
Moreover Film Annex gives choice to Filmmakers to select from different Creative Common License. The main purpose is to instead of standard 'All Right Reserved' license they want to make Film Annex platform more open and collaborative.
All these channels are result of innovative thoughts and idea's of Bitlanders founder Francesco Rulli. In his approach Life and business is like a judo match where within 5 minutes you can be a winner or looser and where decisions must be taken with in split of time.
That's ! what all of you thinking have benefits of these excellent platforms.