What is a Web TV?
Before we start the lists of Web TV's here in Bitlanders, let's define what is a Web TV first. According to Wikipedia...
"Web television (abbreviated web TV) is the genre of original television content produced for broadcast via the World Wide Web. (The phrase "web television" is also sometimes used to refer to Internet television in general, which includes Internet-transmission of programs produced for both online and traditional terrestrial, cable, or satellite broadcast)".
Bitlanders Web TV's
Here is a short interview to Bitlanders CEO Francesco Rulli about Bitlanders Web TV's.

Bitlanders formerly known as Film Annex had developed Web TV's to help independent filmmakers generate revenue from their contents so that they can produce future projects. Each Web TV's have particular theme that was designed to give each independent filmmakers to customized their channel. Bitlanders allow them to use the technology wherein they are exposed to its thousands of daily users and monetize it on the ad networks.
Here are the lists of Bitlanders Web TV's
Bitlanders developed 10 individual Web TV's. Each Web TV's are devoted to a series of themes. Like independent films, classic films, sports videos, interviews with renown personalities, comedy films, silent classic films, suspense and thriller movies, web series, animated films and documentaries about various topics.
Just like a regular TV that has different channels that the viewers can choose from. Channels that a viewer can find interesting and entertaining.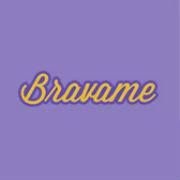 Bravame is a channel that is devoted to help independent film directors and animators. In Bravame channel, you can watch independent films, animations and web series.
So far I have seen a couple of short films from Bravame channel. I like the short comedy film from the independent filmmaker Andy Parker, Connect 4. The film is only four minutes, it is about a young lady enjoying a read, when she decided to play the game Connect 4 on her table and then the search for her illusive opponent begins. Do watch it and find out who was her opponent.
http://bravame.com/…/connect-4-a-short-film-by-london…/30634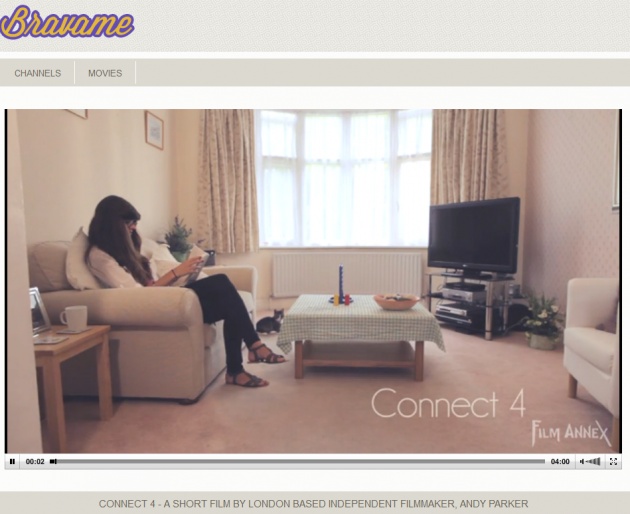 Visit Bravame me at http://bravame.com/
Like Bravame on FaceBook https://www.facebook.com/Bravame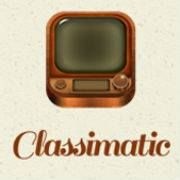 Classimatic is a channel that presents classic films and series and public domain movies. In Classimatic you can watch the work of legendary directors like Charlie Chaplin, Buster Keaton and Alfred Hitchcock. You can also watch the classic cartoons that some of us here in Bitlanders probably grew up watching these cartoons like the famous Popeye, Betty Boop and Tom and Jerry.
Popeye the Sailor in "Leave well enough alone" is a good classic Popeye series. This series is only 5:54 minutes short that can make you feel nostalgic while watching the short series. Find out what the parrot said to Popeye why it doesn't want to go out from the pet shop after Popeye bought all the animals on Olive's pet shop and freed them from their cages.

http://classimatic.com/movie/popeye-the-sailor-in-leave-well-enough-alone/56516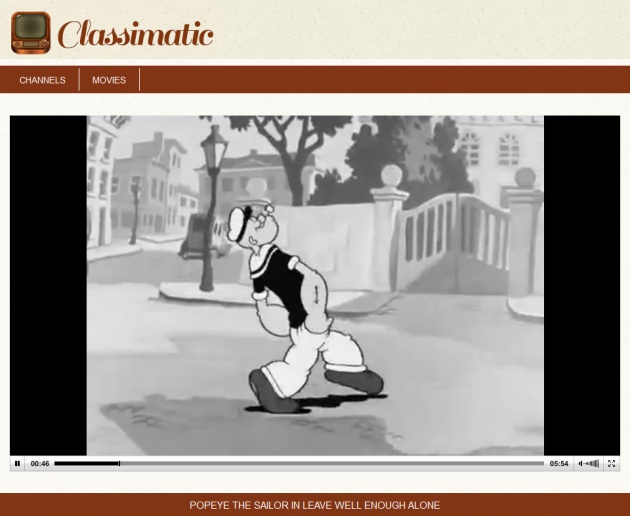 Visit Classimatic at http://classimatic.com/
Like Classimatic on Facebook https://www.facebook.com/classimatic
Sportivy is the channel that showcases sports videos from car races, competitions, extreme sports videos and interviews with the athletes. So if you are a sports enthusiasts do check out Sportivy and browse their lists of sports movies.
We are all familiar with Xcorps here in Bitlanders. You probably have stumbled on Xcorps profile and buzzed their interesting sports blogs and videos.
Watch Xcorps Action Sports Show 60- Airstyle - Seg.1. This four minutes video features snowboarding extreme stunts and music events.
http://sportivy.com/movie/xcorps-action-sports-show-60-airstyle-seg1/154478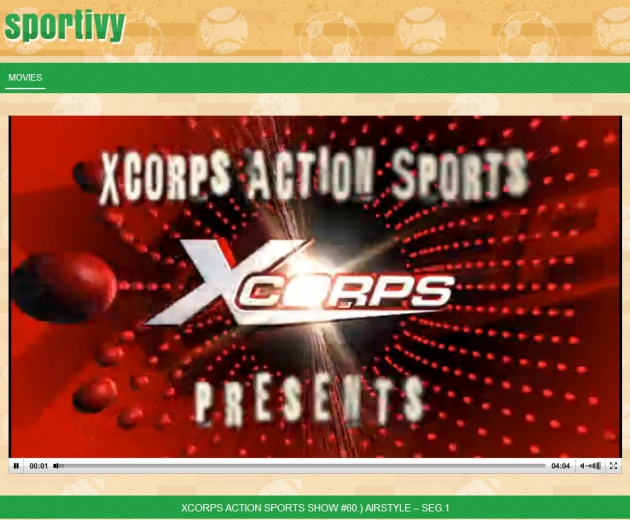 Visit Sportivy at http://sportivy.com/
Like Sportivy on Facebook https://www.facebook.com/sportivychannel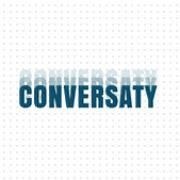 Conversaty is an interview channel. A channel presenting interview videos from different personality in the movie industry like renown actors, film directors and animators. You can also watch in Conversaty interviews from business men and women, athletes and scientists.
Watch mannythemovieguy fun interview with Anne Hathaway for "Les Miserables". Watch how really good Manny in doing interviews with famous celebrities.
http://conversaty.com/movie/my-fun-interview-with-anne-hathaway-for-les-miserables-i-told-her-shell-win-an-oscar/32437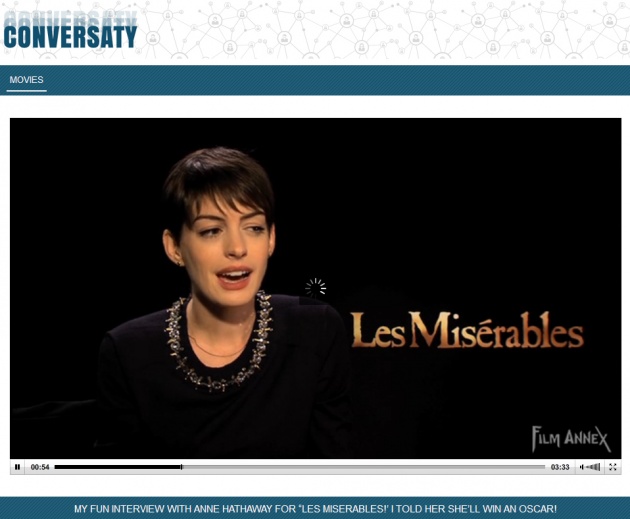 Find out how Anne Hathaway would react when Manny told her the she will win the Oscars for Les Miserables. In fact the award winning actress did win the Oscar on 2012, Best Performance by an Actress in a Supporting Role Les Misérables (2012).
Visit Conversaty at http://conversaty.com/
Like Conversaty on Facebook https://www.facebook.com/Conversaty-1662829800619609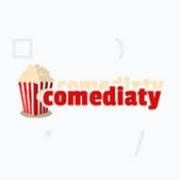 Comediaty is a channel presenting short comedy films and animations.
None of the above is a short comedy film that you can watch on Comediaty. The story is about a Christian that has to face different tests to enter heaven, after all those tests he thought he could never enter heaven. Find out if the guy will enter heaven or not and the lesson he learned while doing those tests.
http://comediaty.com/movie/none-of-the-above/23966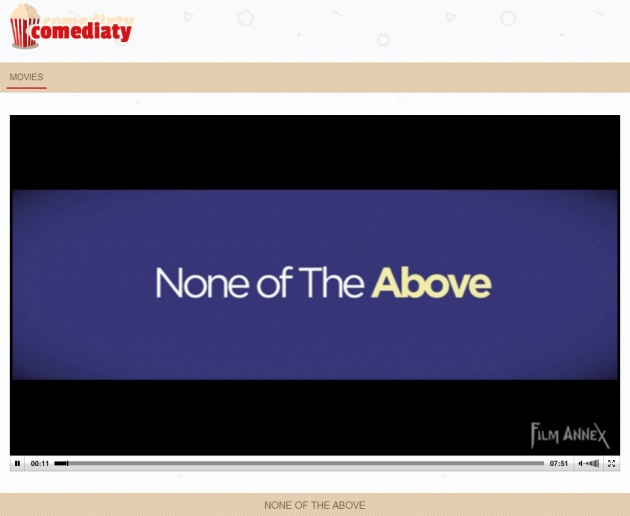 Visit Comediaty at http://www.comediaty.com/
Like Comediaty on Facebook https://www.facebook.com/comediaty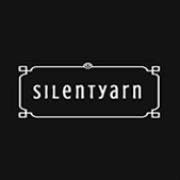 Silentyarn is a channel where you can watch silent classic films by renown directors.
In this day and age that everyone is one their electronic gadgets silent films are unknown to the younger generations. It is good to know that there are web TV's that are still promoting silent films. The younger generation can watch and can learn a bit about the history of films.

The Night Before Christmas is a good old silent film. This 1905 American silent film was directed by Edwin S. Porter and it follows Clement Clarke Moore's poem "Twas the Night Before Christmas.
http://silentyarn.com/movie/the-night-before-christmas-1905-silent-movie/39924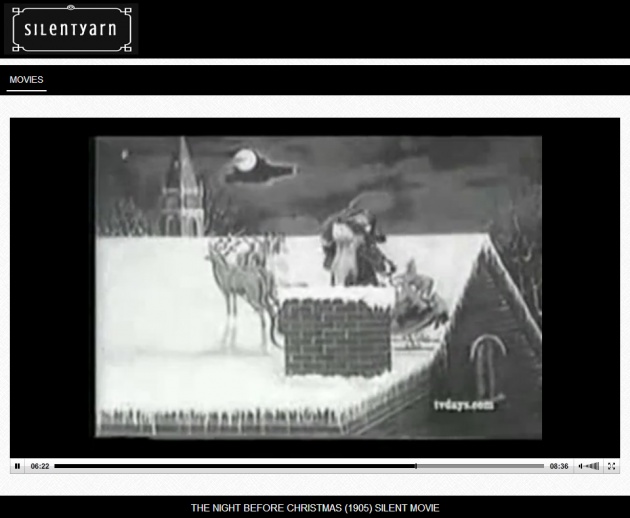 Visit Silentyarn at http://silentyarn.com/
Like Silentyarn on Facebook https://www.facebook.com/silentyarn/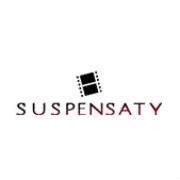 Suspensaty is web TV's channel wherein you can watch suspense, thriller and animated movies by independent filmmakers and renown directors.
Ready or Not (2010) Award winning short London based thriller by UK based filmmaker Mark Kuczewski.
The movie is about a man who started to be alone in the deserted London, suddenly someone showed up and started chasing him. Watch Ready or Not and see the unexpected ending that will answer the question, What would you do in a deserted London?
http://suspensaty.com/movie/ready-or-not-2010-award-winning-short-london-based-thriller-by-uk-based-filmmaker-mark-kuczewski/22509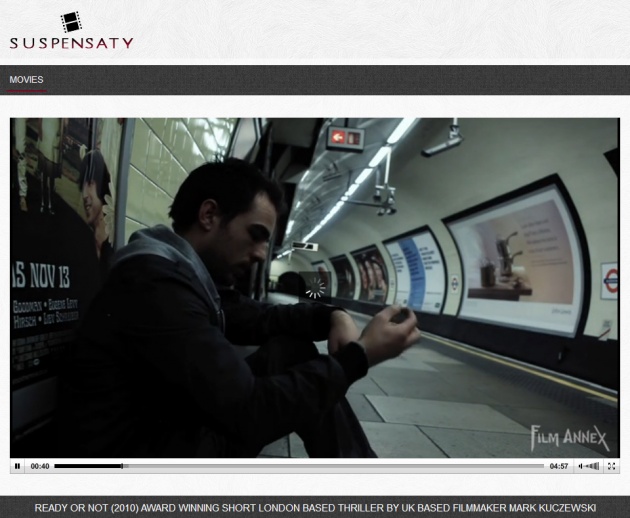 Visit Suspensaty at http://suspensaty.com/
Like Suspensaty on Facebook https://www.facebook.com/suspensaty/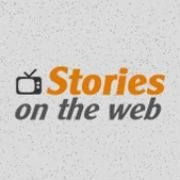 Stories on the Web is a channel where you can watch web series from independent filmmakers and animators.

Entertaining and you will also learn something from watching, is what you will get in What to do in job interviews. It will show 5 tips on what to do during job interviews. It is a comedy animated web series.
http://storiesontheweb.com/movie/what-to-do-in-job-interviews/103103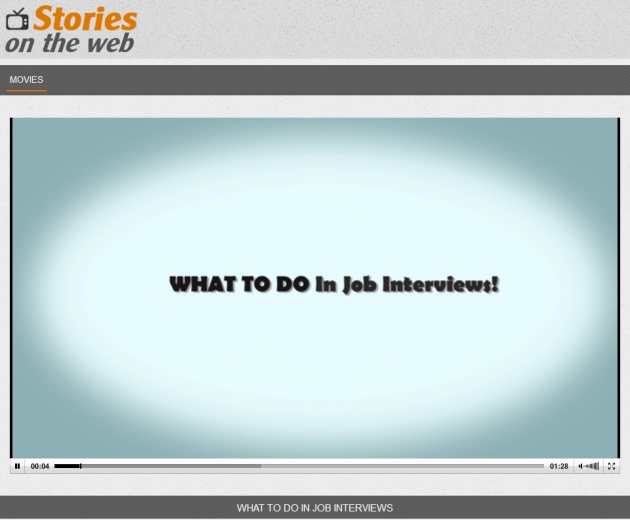 Visit stories series on the web at http://storiesontheweb.com/
Like stories series on the web on Facebook https://www.facebook.com/WebSeriesOnline/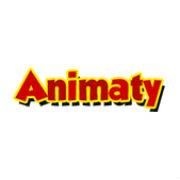 Animaty is a Web TV that presents animated films and series. You can watch classic cartoons and independent animations.

Once upon a guest is a short story about two friends, a cat and the man Miron. That pretended they have a guest coming. Find out who was their guest. You will surely enjoy this short animated story with a bit comedy on it.


http://animaty.com/movie/once-upon-a-guest/37582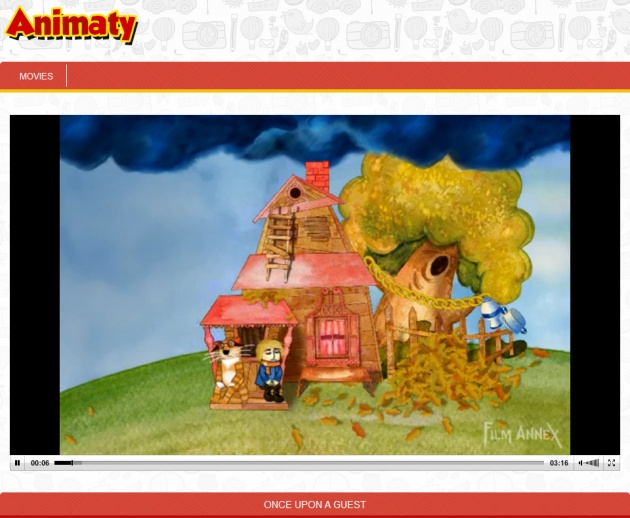 Visit Animaty at http://animaty.com/
Like Animaty on Facebook https://www.facebook.com/animatychannel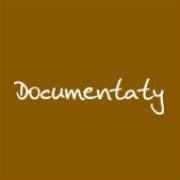 Documentaty is a channel that presents documentaries. You can watch topics about sports, education, environment, politics, news and world issues.

Documentaries shows are one of my favorite kind of TV show. The reason why I like watching this kind of show because you get to learn something new each time you sit down in front of your TV and watch.


ANDÉN8 - MADRID - RAZÓN 1 MADRID DE LOS AUSTRIAS is a short documentary about the city of Madrid. Although the female host speaks in Spanish, a language that not everyone knows, she will tour you around and see the beautiful places in Madrid.

http://documentaty.com/movie/andn8-madrid-razn-1-madrid-de-los-austrias/38842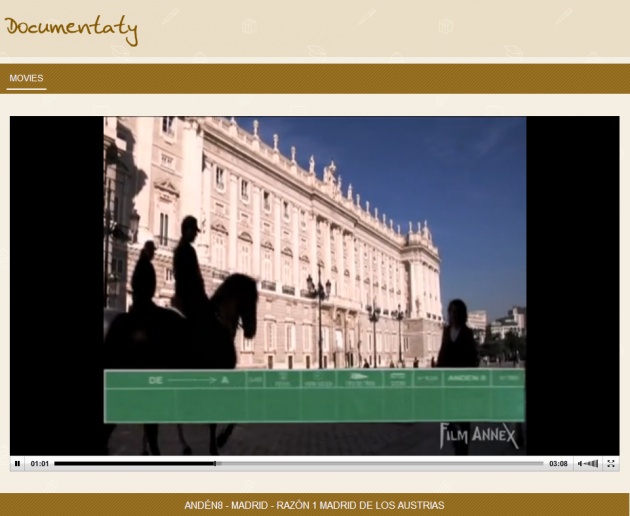 Visit Documentaty at http://www.documentaty.com/
Like Documentay on Facebook www.facebook.com/documentaty