Few weeks ago, Micky, announced a new platform called bitmiles. Most of us are still unaware and oblivious to this system. Users are still asking and wondering about this site. I started seeking for blogs posted by Micky and other users of bitlanders. Now having an idea and reason to make bitlmiles account, I wrote a blog out of my understanding and knowledge.
What is ?
Whether you are a user or a brand / company, you can take advantage from BitMiles. This is a rewarding or business provoking platform which increases users' or ambassadors' interest towards one's brand by paying or compensating them.Currently, BitMiles is being used by bitlanders about which are already aware. I'm giving a short description about bitlanders and use of BitMiles with bitlanders.
It rewards users for completing tasks from brands. It if for those brands who are intended to give rewards or prize to users when they fulfill or complete a task. These tasks are created by BitMiles in order to increase the number of Market Influencers and ambassadors for brands needs.
How does BitMiles Work?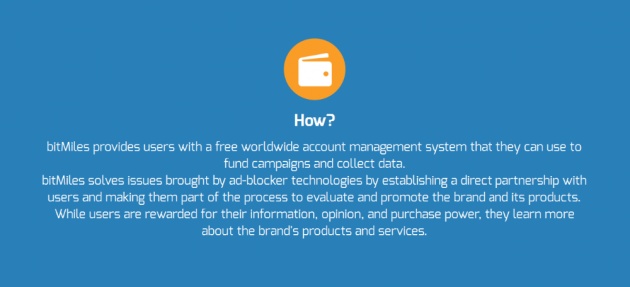 BitMiles works when a brand wants to increase its return by getting users. It occurs when a brand lets a campaign and need boost in returns for it, it uses BitMiles. BitMiles their banners on different websites or apps (currently only in bitlanders). When a user clicks banner or completes other tasks, brands get rewards and they give some to users and charity while remaining to their cause or campaign.
It gives advantages to both brands and users in form of rewards. Brands get rewards when users complete a task. Users / charity get rewards when they complete tasks which are allotted by brands and BitMiles.
BitMiles in bitlanders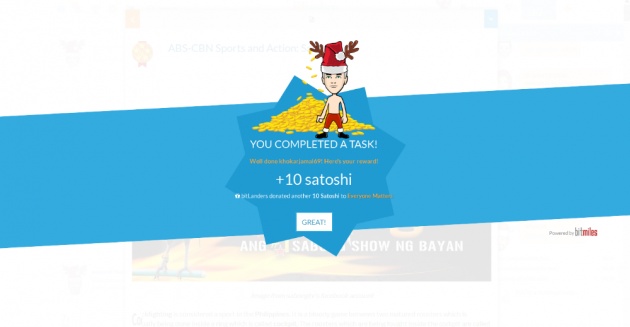 BitMiles is owned by bitlanders and also being used here. Bitlanders uses BitMiles for rewarding users through different tasks. These rewards are in form of Bitcoin. On completing tasks provided by bitlanders, users and charities get rewards.
According to Francesco Rulli's blog, observations on BitMiles in bitlanders over 6 months are:
Time spent by users grew from 2 to 16 minutes.
100% increase in registered users.
60% growth of unique users.
80% of active users do in daily tasks.
Tasks done on daily basis is now 200,000.
3.6 million donations done by 300,000 users for 34 different charities.
How bitlanders rewards us using BitMiles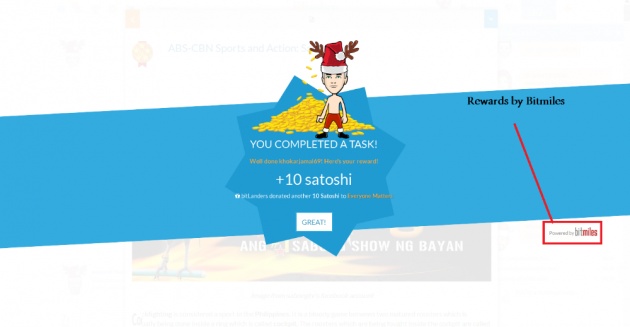 We earn satoshis and get rewards by doing several tasks. They all are rewarded through BitMiles. In the beginning, there are only few tasks in bitlanders like claiming rewards from posts in feed as it was told in previous blog. Later, they added more blogs where told about more tasks which include purchasing from online shop, giving donations to different charities, video treasure hunt or BitMiles banners.
BitMiles was launched almost 6 months ago and due tasks user engagement on the site increased from 20% to 80%. Those tasks are found in homepage and donations from them goes top three charities selected by users. I'm going to give description of tasks which give rewards on completion, below.
Claim rewards on Homepage
These are the two and mostly known tasks. These tasks are simply done by clicking posts in homepage and then clicking claim rewards button on top.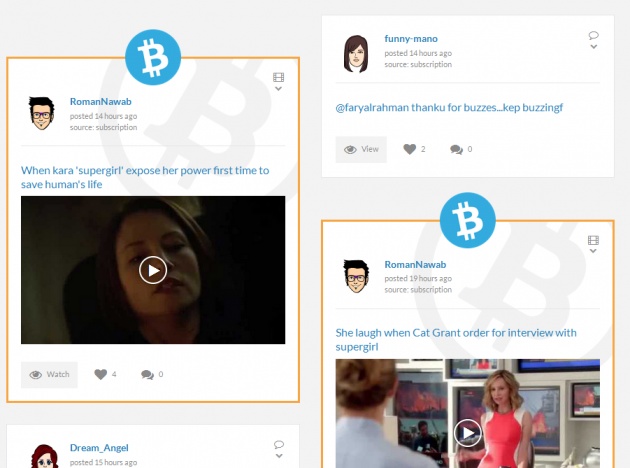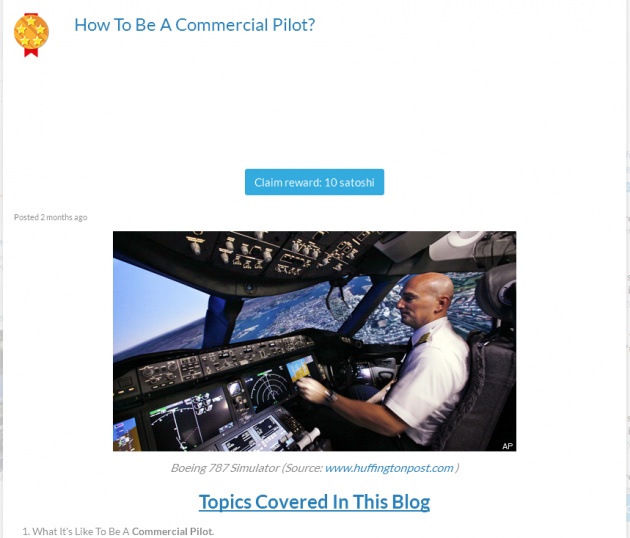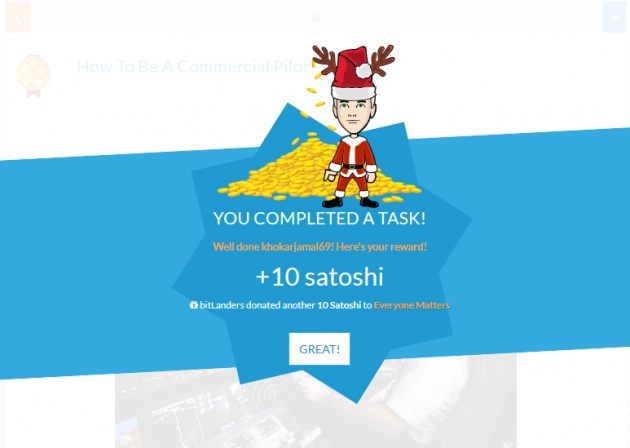 Rewards are also given when users are asked to share increased rank from homepage.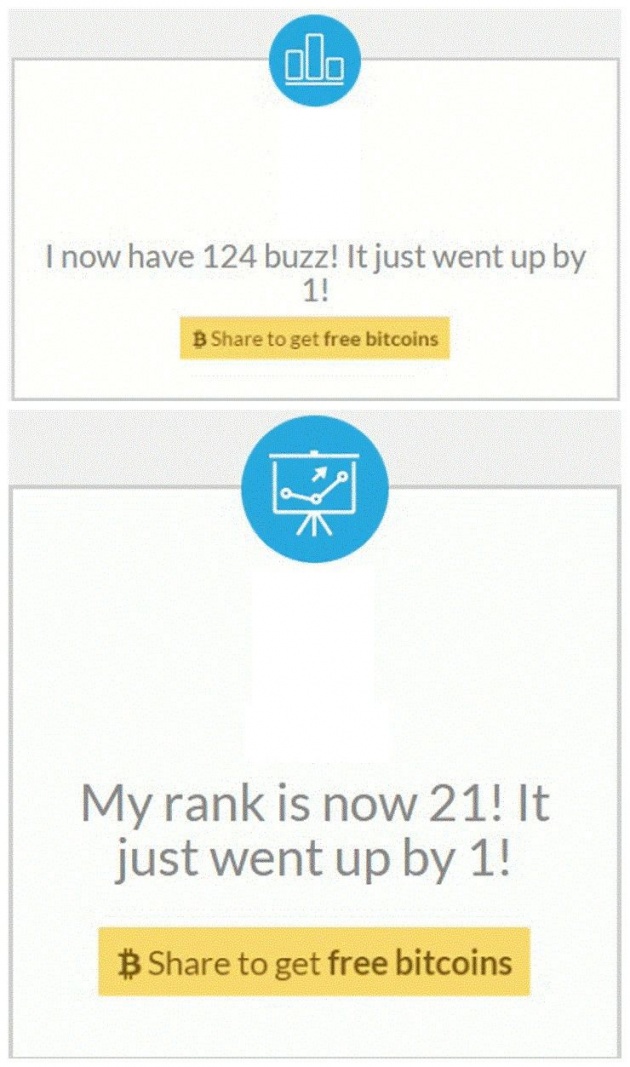 Claiming satoshis from posts on homepage.
Hunt rewards in BitMiles banners
You can earn up to 900 satoshis per day if you hunt them all. Those banners give rewards +30 satoshis per banner and you can hunt one banner 3 times a day. Here, I'm adding pictures or all BitMiles banners which can be seen and hunted here in bitlanders.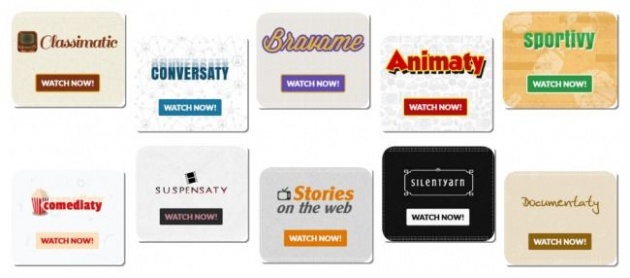 Earn rewards by Video Treasure Hunt
This reward is not easy to find most times, but are interesting to search and hunt on other hand. Unlike other tasks found in homepage or BitMiles banners, video treasure hunt gives 100+ satoshis per video. You have to play and wait for a video ad to end and watch video at least for one second. Only buzzing, commenting or sharing won't give reward.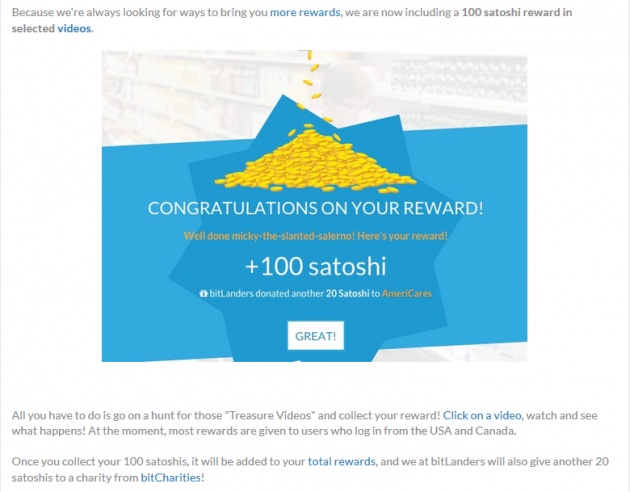 Daily quests
They give us +8 buzz bonus on completion but most of us get +5 as it is not easy to bring one friend here everyday. Sharing a video of Facebook and reading five blog posts a day give us +1 buzz bonus each. Watching five videos a day and bringing a friend gives +3 buzz bonus. On inviting friends, we get +3 bonus for three days, while buzz bonus from other quests expires in one day.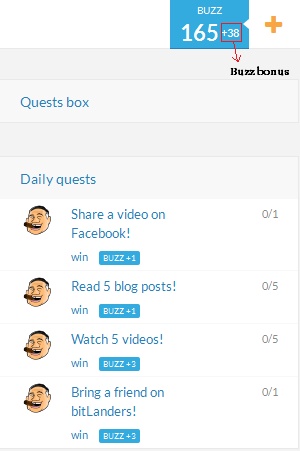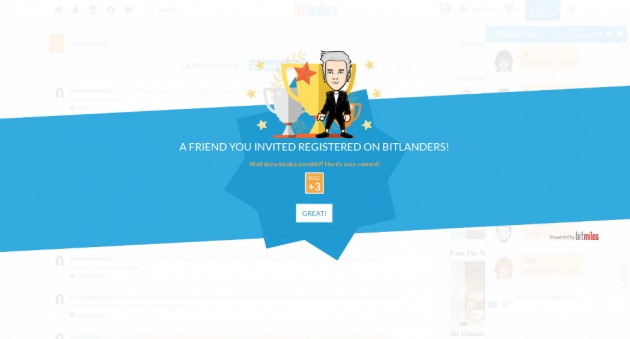 Here is a short video of competing video quest. These all rewards are managed by BitMiles.
Completion of video quest from daily quests.
Using online Shop
On purchasing items from shop, certain amount of satoshis are delivered to on of your selected charities. This amount is dependent on your purchase. As your order is delivered, some satoshis are donated.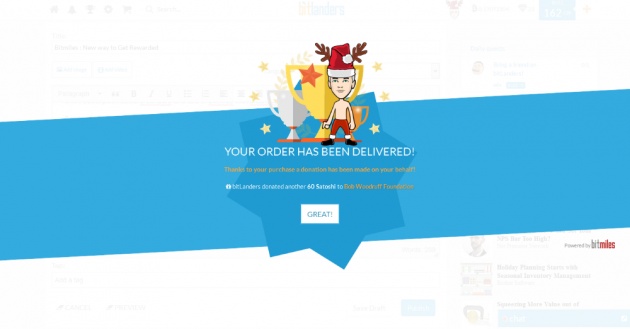 Now, I guess you have an idea about BitMiles and rewards given on tasks. Have a look on BitMiles and using this website.
BitMiles and usage
One exploring the site, I'm giving steps and descriptions on each of BitMiles features. BitMiles is implemented on bitlanders before 6 months. What is useful benefit of BitMiles, is it solves ad-blockers problems as its policy of direct collaboration with users. If you have a website and you want to lean how to engage and communicate with your audience, BitMiles teaches it too. With BitMiles, you can get more visitors and people on your sites.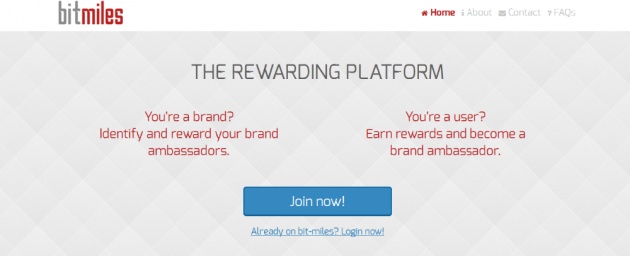 BitMiles account
As BitMiles is owned by bitlanders, you don't need to create another account for BitMiles. You can log-in simply by your already created bitlanders email and password.
If you don't have a bitlanders account you can log-in with your Facebook ID or create new account.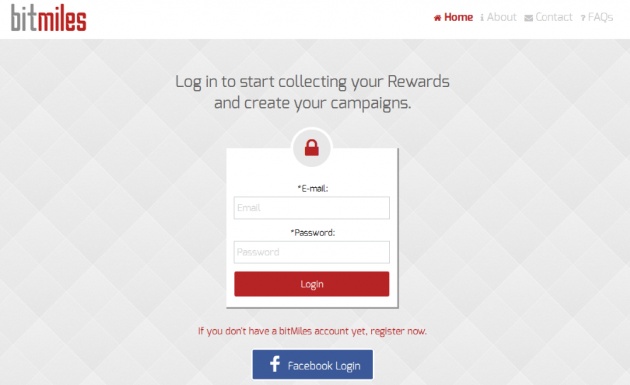 BitMiles Dashboard
Dashboard is your main page after log-in where you are able to look at your recent completed tasks and your balance. These tasks are banners where you click on bitlanders.

Creating New App
If you don't have any app or campaign, you will need to create one. This app or campaign is used to reward your users or you can use it as a user too. If you are a user, click on new campaign and you'll be redirected to this page.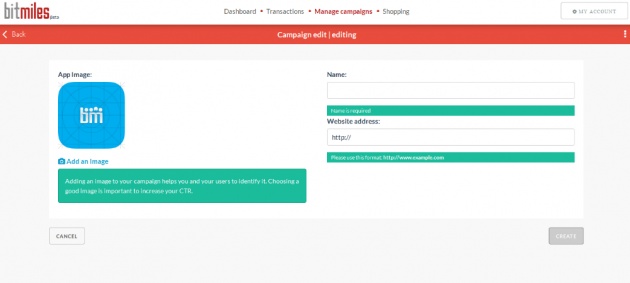 Enter name of your campaign, enter website and upload image. Click create. This is for those who will use it as users. If you are a brand you can manage rewards by going on manage campaign and clicking on edit. Click on add rewards.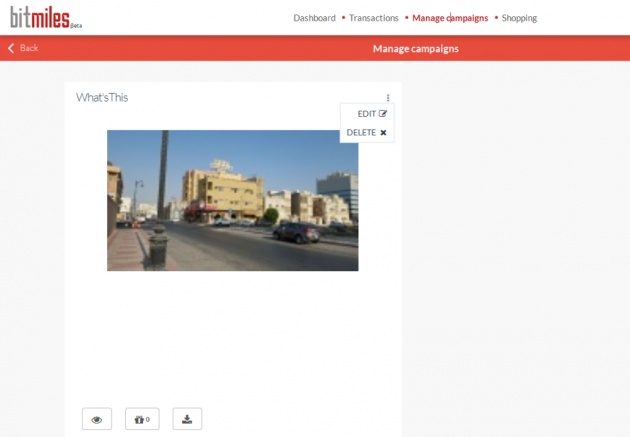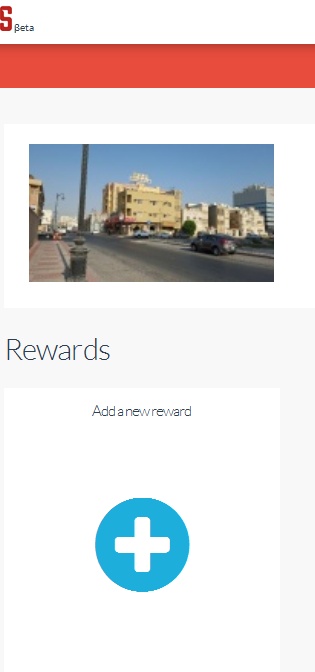 From here, you can set rewards on task completion.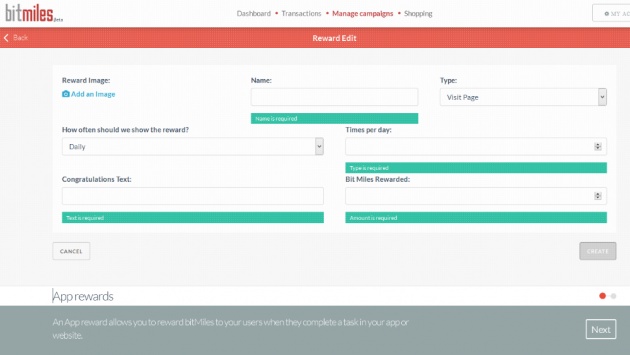 Transactions
Click on transactions to see a list of your recent rewards and earnings. These are both earnings of bitlanders and transaction of rewards.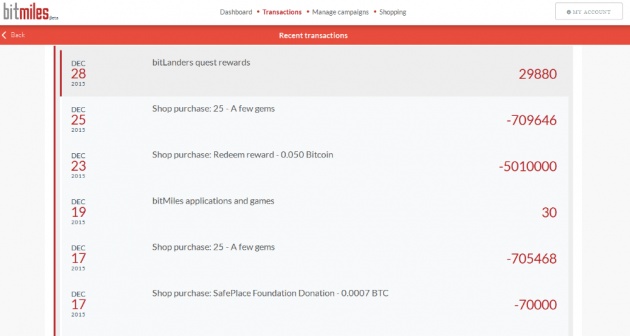 Balance
It was not easy but simple to understand that balance in bitlanders and BitMiles are connected and same. Your bitlanders earning and rewards through tasks and BitMiles banners are displayed in balance. You can either cash out from bitlanders or from BitMiles.

Shopping or Cash Out
You have three options. Go to shopping option in order to payout, fund or gift cards.

Funding

Funding is where you can add funds in your BitMiles account through your Paypal. This is when you are a brand and you need funds to reward your visitors or users.
Payout
Payout is where you can choose to withdraw your rewards from BitMiles and bitlanders in your Paypal account. If you wish, you can withdraw in Bitcoin from bitlanders. BitMiles and bitlanders both show total balance and earnings.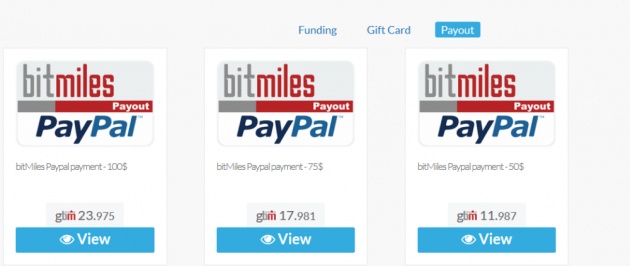 Gift card
You can use your rewards from BitMiles and bitlanders to purchase gift cards for your Skype account and different online shopping websites.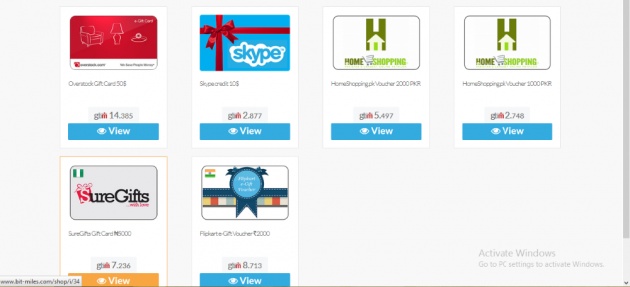 Redeem Coupon
I never used this option but I guess it is for adding funds from a coupon.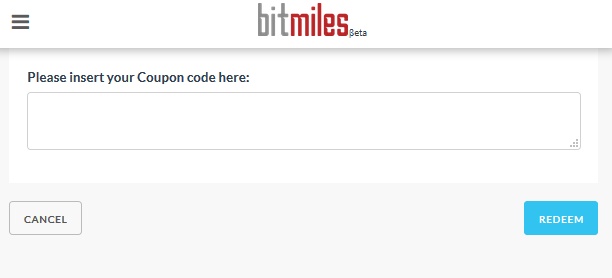 Summary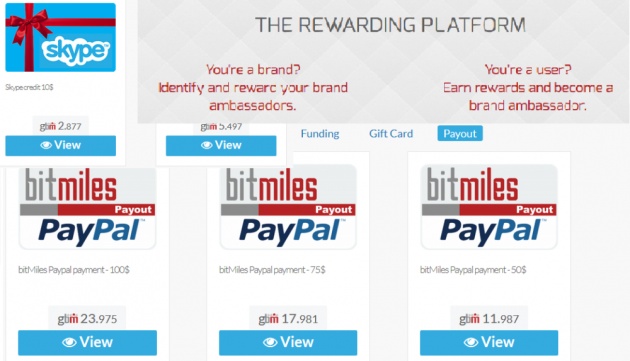 If you don't have time or you don't want to read whole bog post written above, I'm giving a summary of everything here.
BitMiles is where a brand can get more visitors by giving a rewards to users. BitMiles is where a user can get rewards from doing certain tasks given by a brand.
You have to create an app or campaign first either if you're a brand or user. Your bitlanders and BitMiles earning are displayed in BitMiles balance and bitlanders too. You can choose to fund your account from Paypal, pay out your both platform's earning to Paypal or getting gift cards for online shopping.