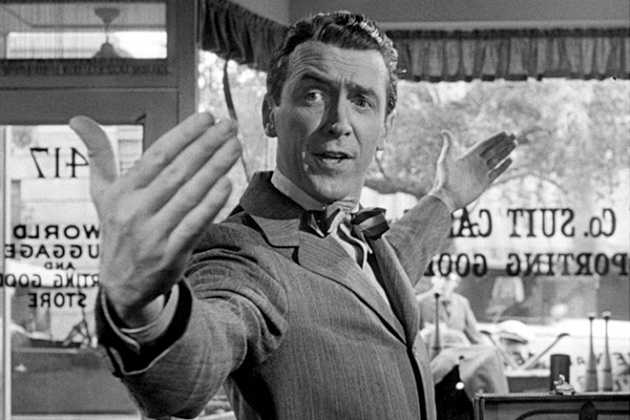 The inter-webz was abuzz with the news that a sequel to "It's a Wonderful Life" was being planned by Hummingbird Productions and Star Partners. But now, HuffPost is reporting that Paramount won't be giving up the license to the movie at all. Period. End of story! A studio spokeswoman said "no project relating to "It's a Wonderful Life" can proceed without a license from Paramount, which owns the film's rights."
So there! If you're excited to see what the Bailey's have been up to, you're out of luck!
Paramount further said that the individuals involved with the sequel, that's Star Partners and Hummingbird Productions, have not obtained the necessary rights and they would do everything to protect these rights.
Uh-oh. Will Paramount change its mind? Even if an angel intervenes? Stay tuned...