Cafe Will
Located at M. H. Del Pilar, Baguio City (near Burnham Park) Cafe Will is another good place to hang out in Baguio City. This is rated 4/5 in TripAdvisor. Cafe Will is a restaurant that offers good food and drinks. They also have music nights so you can enjoy your time hanging out with friends and enjoying Baguio City's night life.
(source: Google)
This is one of the old houses in the city that was turned into a bar/restaurant. This is one thing you get to see here in the city. Some house owners (especially those who live outside the country already) are selling or renting their old houses to good use. These houses are then turned to business establishments.
(source: Google)
I went there last weekend in search for some quite place as my usual place to go to every weekend is full. I then decided to take a walk Burnham Park as it was a good sunny weather during the weekend and walked towards Cafe Will. I haven't been here in a while actually. During my drinking session days, this is one of the places we hang out and get wasted sometimes or just listen to live songs played and sang by whoever is the guest on certain days.
Those were the days.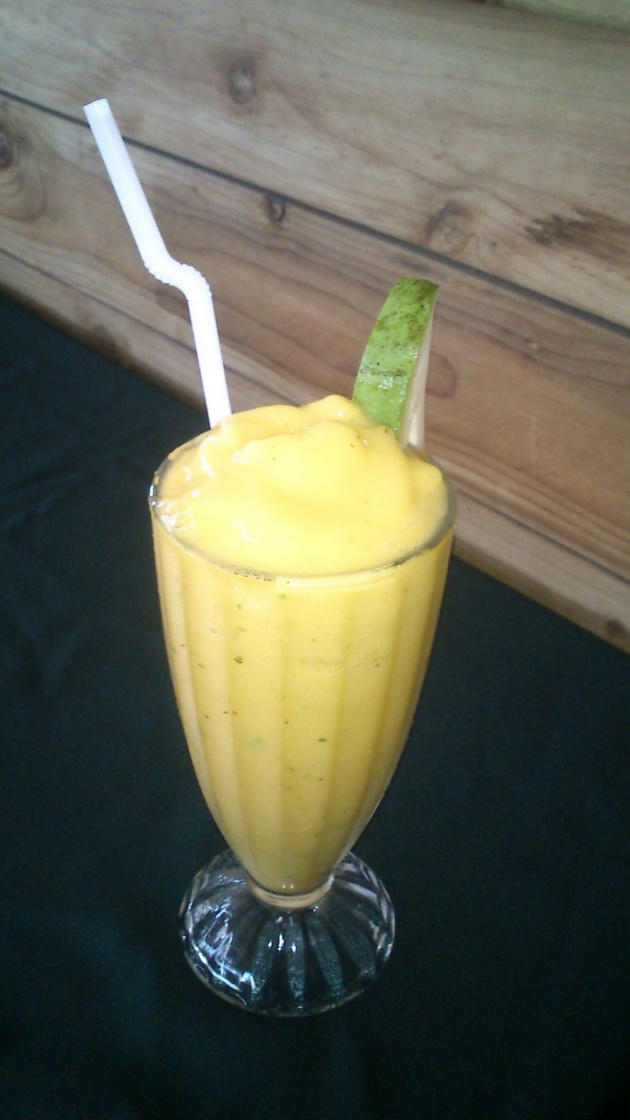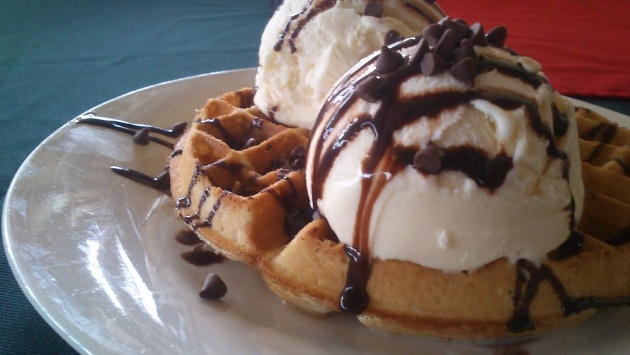 It was a good day, sunny and blue skies, but it was also a hot day. Plus the short walk I did got me sweating and I badly needed something to quench my thirst and at the same time fill my stomach.
After setting in, I saw this waffle with ice cream displayed on their table. They have this small cut out menus that shows some food/drinks they serve there. I don't want to be bothered by choosing from the menu offered by the cute waitress so I just trusted my hungry stomach and chose the waffle scattered with chocolate bits topped with two big scoops of vanilla ice cream and finished with chocolate syrup.
For drinks, I chose their tall green mango shake (more like frozen mango pureed at first). It was good combination - sweet and sour - both cold and that's important at the moment.