My Bangkok Experience
It was November 2014 when we went to Bangkok, Thailand. After coming from Myanmar, we decided to visit some places in Bangkok. We were blessed that the weather is not that hot during that time. My experience there is good and bad.
Upon arrival, we checked in at Holiday Inn Express. Clink on this link to see some photos. The picture below was taken on the hotel's top floor.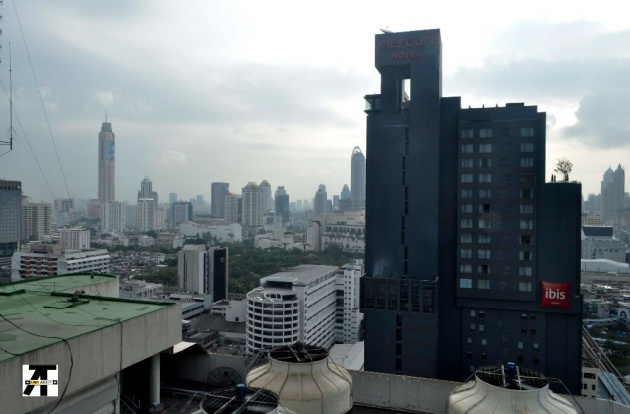 The building on the left is the Baiyoke Tower. It is an 85-storey skyscraper hotel.
In this video is a view of their National Stadium as seen from the top of Holiday Inn.
On this video you can see malls after malls located in Siam. One of the shopping destinations is Siam. Malls and hotels there are left and right of each other. It's a jungle of concrete out there.
We then decided to visit their Floating Market located at Damnoen Saduak. We were disappointed by the sight. It was commercialized and the price for a boat to tour you around those stores is expensive. It would be cheaper if you have companions. Better go their if you are in a group of 5 or more. I was not impressed by it though. Check my video and see for yourself.
After visiting the Floating Market, we then stopped by Damnoen Saduak Tiger Zoo. Here you get to feed and play with baby tigers or take pictures together with the adult tigers. We met Dala who is only four months old at that time. Even for a four-month-old, she is big and quite hard to manage. She actually sank her teeth on my back. I was quick enough to avoid her before she could totally bit me. The place have different price ranges as to what you would want to do with the cat. Mind you though that the place stinks.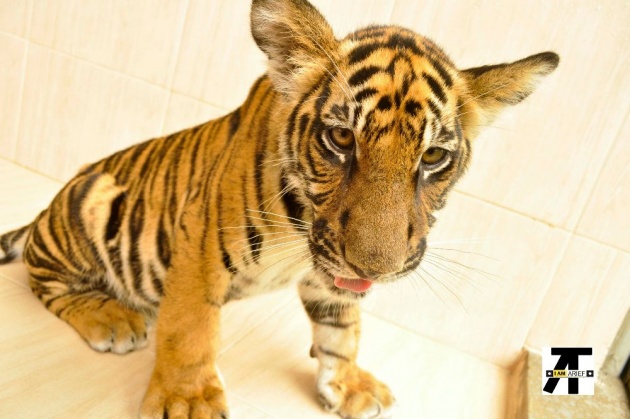 Of interest is our visit to the Jim Thompson House Museum. You can learn more about this museum here.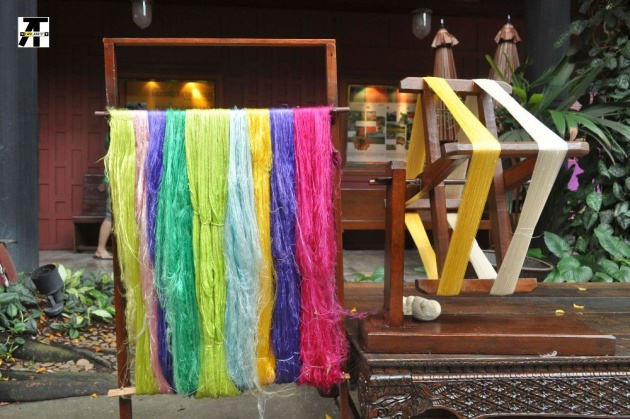 This is just walking distance from the Siam Center. I love how Jim Thompson created a nice place within the city. Take note however that this is beside a murky and foul-smelling canal. Notice the color of the water. It seems it turned out to a be sewer or something.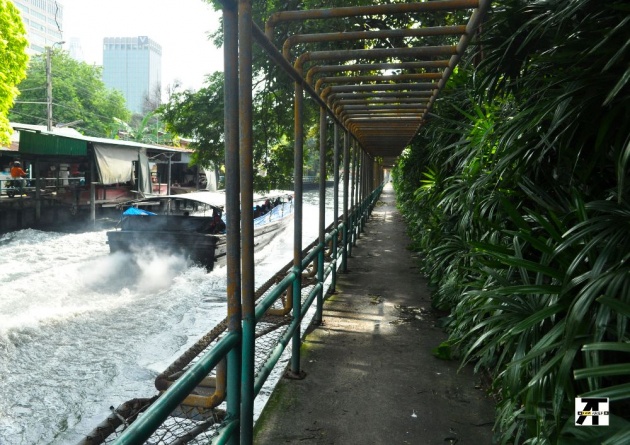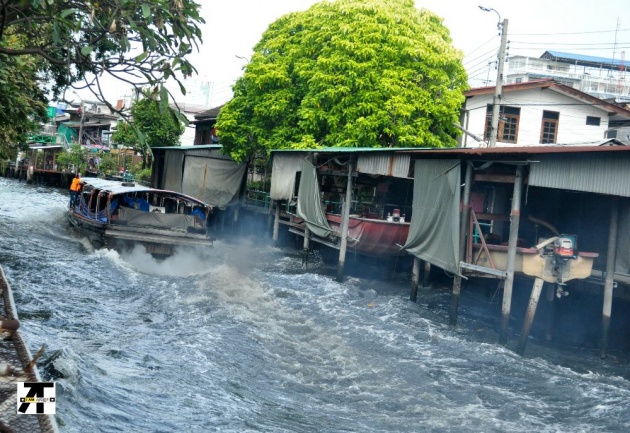 We also took a cab from our hotel to Wat Pho. This is just behind the Royal Palace. We were not able to go to the Royal Palace because it was raining hard that time. By the time we arrived there, the place is closed for visitors. We were drenched from the rain. It was from that rain that my right foot wound got infected. It was just a small wound caused by my slipper. However, my illness did not get worse not until we got home. Unfortunately, I have to suffer for weeks from that.
We also took an afternoon walk to Lumphini Park and Benjasiri Park.
It really was a good and bad experience during my first visit in Bangkok. It's something I am not looking forward to doing again however. I have read Rouninmar's blog about Thailand. I think next time that is where we will go, to visit their beaches and other places of interest.
Below are photos of food and drinks I would like to share with you: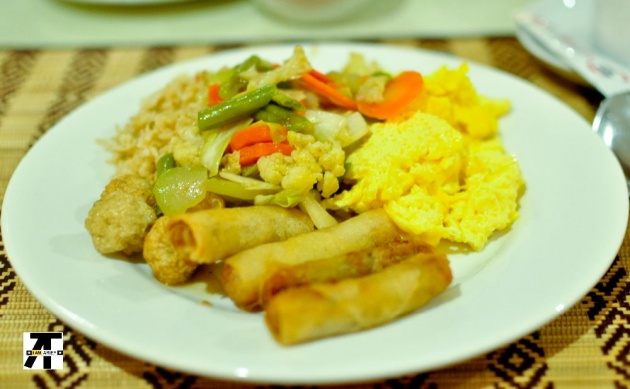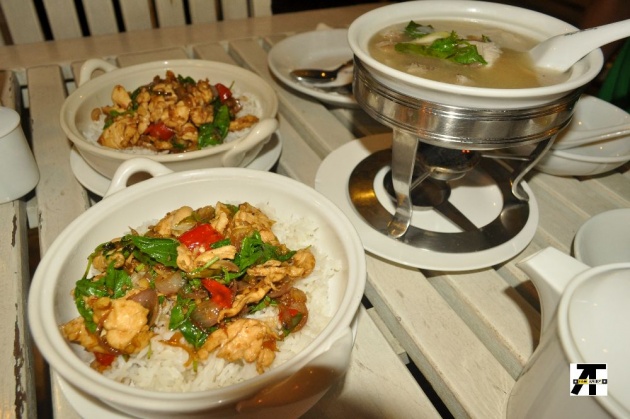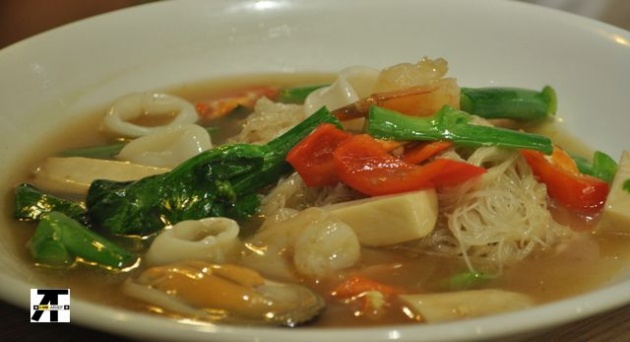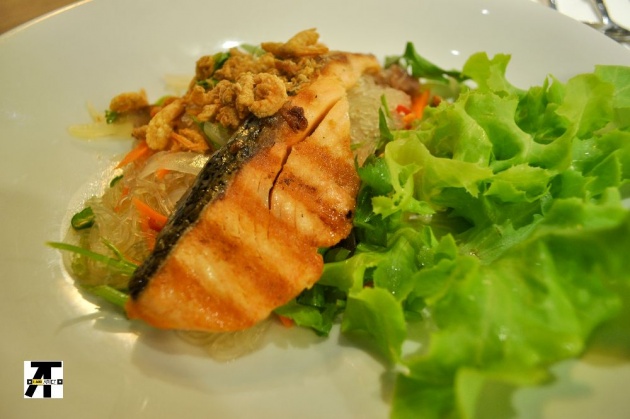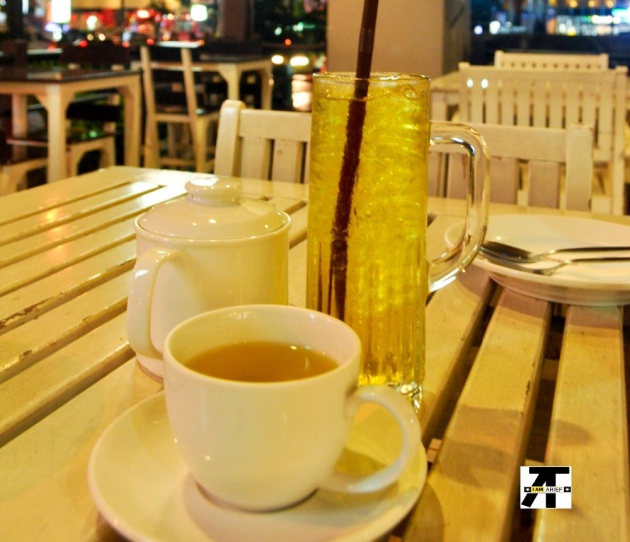 At least these did not disappoint. It's one of the things I appreciate the most.
Below is a sticker I see in taxicabs there. I find it funny and interesting.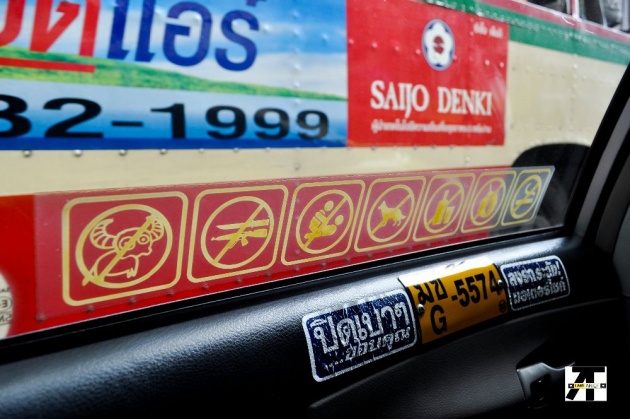 Getting around Bangkok is easy just utilizing their trains. Sometimes it's still cheaper to take taxi if you want to go from one place to another. Work on haggling skills though when talking about fare.
Beware of places where they do not allow photographs. Some establishments do not allow you taking photos. They have stickers of what not to do and/or bring inside. If you don't see it, better ask.
Take photos whenever you have the opportunity. This applies to every travel. You never know if you will be able to return to that place or take that photo again.