GIVKWIK: Impulse Philantrophy
What is Givkwik
Givkwik is an online platform where companies or individuals can give back to the community without having to do all the works. Gikvwik will do it for you. Givkwik is a software company that is driven by philanthropy.
Philanthropy is an act of goodwill to mankind. We should help care for others and do what we can, in any way we can, whenever we can to make this place a better world.
That is what Givkwik aims for.
We are easily caught up in this world's busy lifestyle. There are things we want to do all at once that we are overwhelmed by these ideas. We want to reach out and help others but we just have no time. In this era of technology and the internet, convenience has been created. Thus, the vision of Gikwik of "Simplify philanthropy, amplify impact" is befitting. Teaming up with Gikwik will make it easier for you to help others. Setting up a charity foundation can be stressful and eats up a lot of time, energy and money. Givkwik will do all the work for you for a lot less.
How does Gikwik works
Gikwik helps create your foundation or any organization for a cause you want to people to be aware of. The company will help promote your cause. Creating engaging campaigns and being visible in social media are two important things these days. Almost everyone is connected online. Thus, promoting your cause through the web is a great way to help your cause be noticeable and recognizable. Gikwik will do that for you. Whatever your cause may be from child to adult to environment to education to health, Gikwik's team will do it all for you. They will provide you with reports and updates on your campaigns.
Every day Givkwik will send you updates on campaigns and how the company is doing. The company will let you know the latest about Givkwik and latest happening. Admit it: It's a fast world out there and you don't want to be left behind. Givkwik will let you know of the latest trends on campaign marketing so you can enhance your foundation better.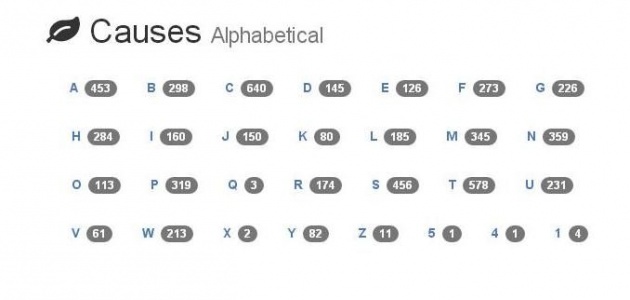 The list of Givkwik's cause or foundations or organizations is overwhelming. As you can see in the alphabetized list, there are hundreds of causes listed. This only shows that Givkwik will help you and your foundation across the globe as far as the internet can reach. For a list of Givkwik causes, click this link.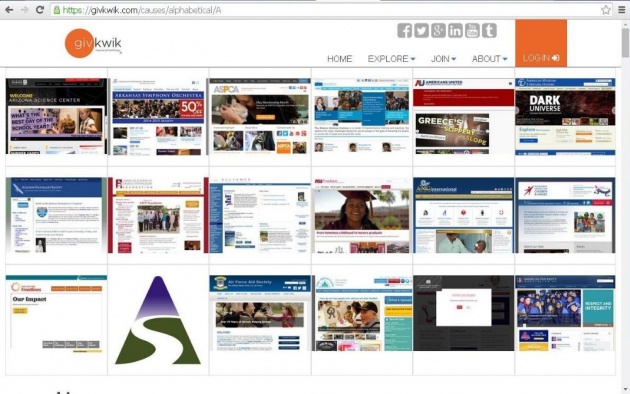 Featured
The site also features organizations and foundations to give more exposure to such causes. As of this writing, below are the causes that are featured on their website.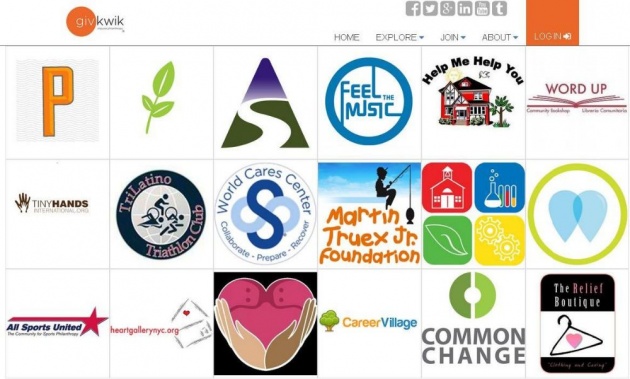 For a complete list of featured causes, visit this link.
Giving Tuesday
Giving Tuesday is a movement that was created by 92nd Street Y - a New York center that promotes service to other people and encouraging the act of giving. Giving Tuesday is observed the Tuesday right after Thanksgiving. This day is in observance of giving. Giving Tuesday is now on its fourth year. This year it is celebrated on December 1, 2015.
We should be more generous and giving. The more you give, the more you receive.
A act of kindness creates ripples and it vibrates and resonates. No matter how small an act of giving is, it will surely have a great impact. This Tuesday, December 1, 2015, give what you can. You can donate to your favorite cause. You can volunteer in your community. Giving does not have to be about money. It is more an act of love.
GIV.NYC 2015
In celebration of Giving Tuesday, Givkwik has come up with the GIV.NYC campaign. In this event, Givkwik will choose causes that are actively and proactively dealing with issues in NYC.
Choosing from hundreds of causes out there, Givkwik will start with 58 campaigns. They will features these causes in their site and people are to vote their favorites. As of this moment, these list has dwindled to 25.
Voting will end before the midnight of November 30.
The top 10 causes that are most voted will then be live on stage on December 1, 2015 to make an appeal why people should choose their cause. What's at stake is $10,000 and other rewards.
To know more about these causes and to vote, click on this link.
Here are the Top 25 in no particular order who made it this year's cut:
Afro Brazil Arts
New York on Tech
Prep for Prep
TriLatino Triathlon Club
Border Crossers
Library for All
Life Vest Inside
The River Project
Teach for America - New York
FoodFight
Zaenah's Blanket Foundation
The Architecture of Tomorrow
Building Beats
Lucha Vida
Career Gear
PENCIL
Uptown Stories
Showered with Hope Inc.
596 Acres
Word Up Community Bookshop
Digital Citizen Fund
Girls Education and Mentoring Services (GEMS)
CollegeSpring
Citiview Connections Clubhouse
The Betes Organization
These causes range from education to to music to sports, from children to women, from technology to ethnicity.
Some of these causes are even supported by bitlanders such as Digital Citizen Fund and Life Vest Inside.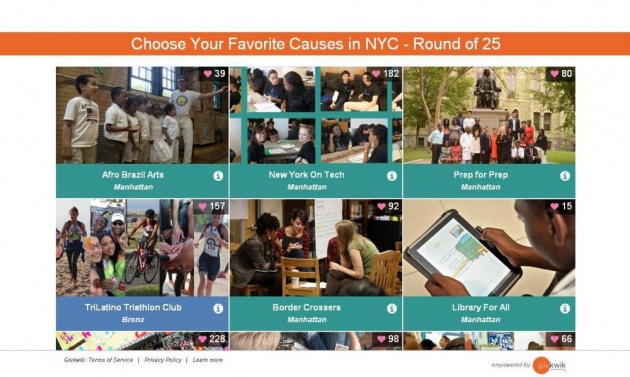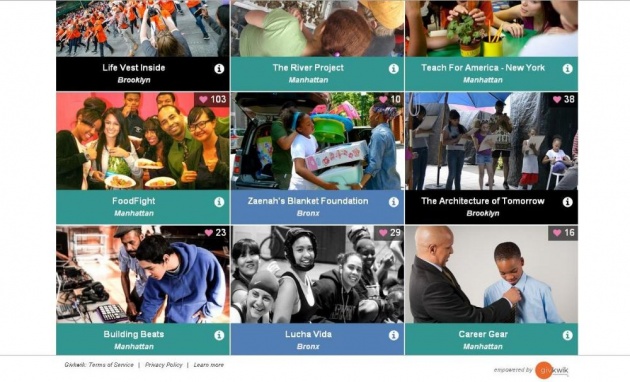 Below are the lists of sponsors of GIV.NYC 2015
On December 2, 2015, the winners of the campaign will be announced. Some of the other causes who made it to Top 58 are:
The Zoological Lightning Institute
Bent On Learning
Chinatown Soup
Inner-City Scholarship Fund
Three Jewels Outreach Center
Pay Away the Layaway
Barbershop Books
Another organization that is supported by bitlanders is Harlem RBI. This made it to top 58 this year. However, it was not able to make the Top 25 cut.
There are lots of causes out there and it's overwhelming to choose from these awesome and inspiring causes. All are geared towards a good cause. Each foundation or organization is aiming to make this world a better place and to make an impact.
Tips in choosing a cause or foundation to support:
Know what you are passionate about.
Find the cause that shares your passion and drive.
Learn the cause's vision, mission and objective to see if it aligns with yours.
Choose a cause that you think will have a greater impact.
Support those who supports what you support.
Disclaimer: All photos and videos are taken from the internet.