2015: A Sort of Review
This is a delayed review of some sort of things that happened in the year 2015. Lots of lost and lots of success. It was a rollercoaster ride of events and emotions, laughter and cheer, sadness and heartbreaks, but through it all, God is bigger than anything for we have made it. We have accomplished. We have become. We prevailed through the grace and blessings of God.
The Year of the Sheep
What a year 2015 was. According to the Chinese zodiac, it was a year of the sheep, goat or ram. The Chinese zodiac does not follow the calendar year. Year of the sheep started February 19, 2015 and will end February 7, 2016.
Let's see if the Chinese prediction came true for you. Below are the lucky signs and what-have-yous. Were you lucky last year?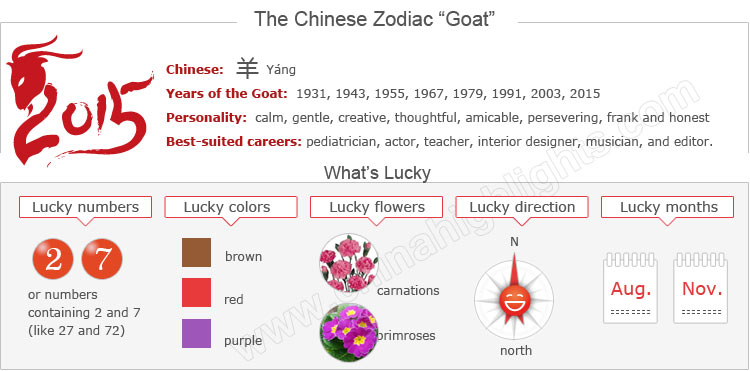 There are other things that "sheep, goat or ram" people should avoid. If you are, then review below if your relationship went well or not.
Do you believe in luck? Do you believe in Chinese Zodiac signs or horoscope?
"It was very 2015!"
The statement above was reportedly quipped by 2015 Miss Universe Pia Alonzo Wurtzbach in regard to what happened during the coronation night.
The Miss Universe 2015 pageant still tops the list for the year 2015 because it was very recent and it was an awful mistake on the host's part during the coronation night. Steve Harvey, the host of the pageant, incredibly mistakenly announced the wrong winner.
A lot of fans and netizens were dismayed about what happened when Steve Harvey announced Miss Colombia as the winner instead of Miss Philippines. For a few minutes, Miss Colombia Ariadna Gutierrez reigned as Miss Universe. Steve Harvey then came back on stage and corrected the error and announced Miss Philippines Pia Alonzo Wurtzbach as the winner, the true Miss Universe 2015.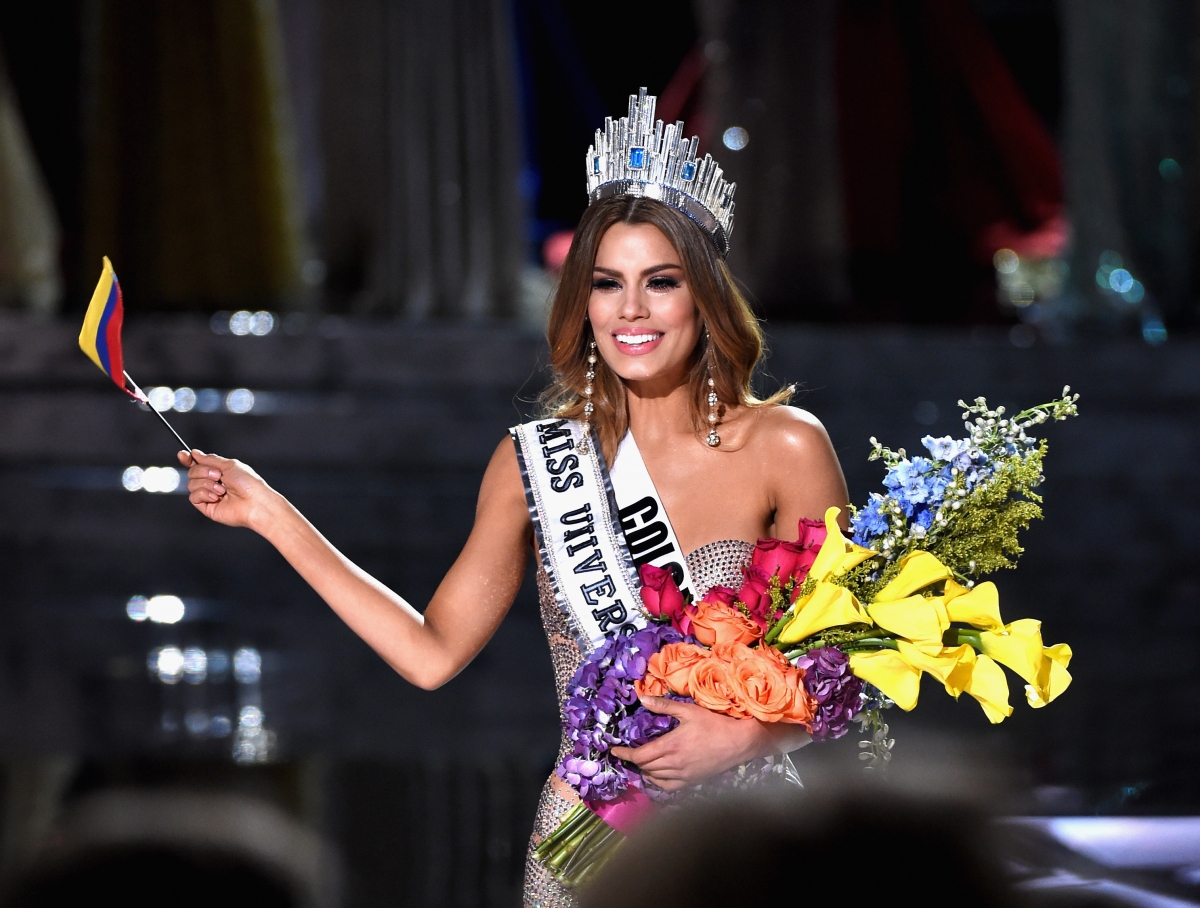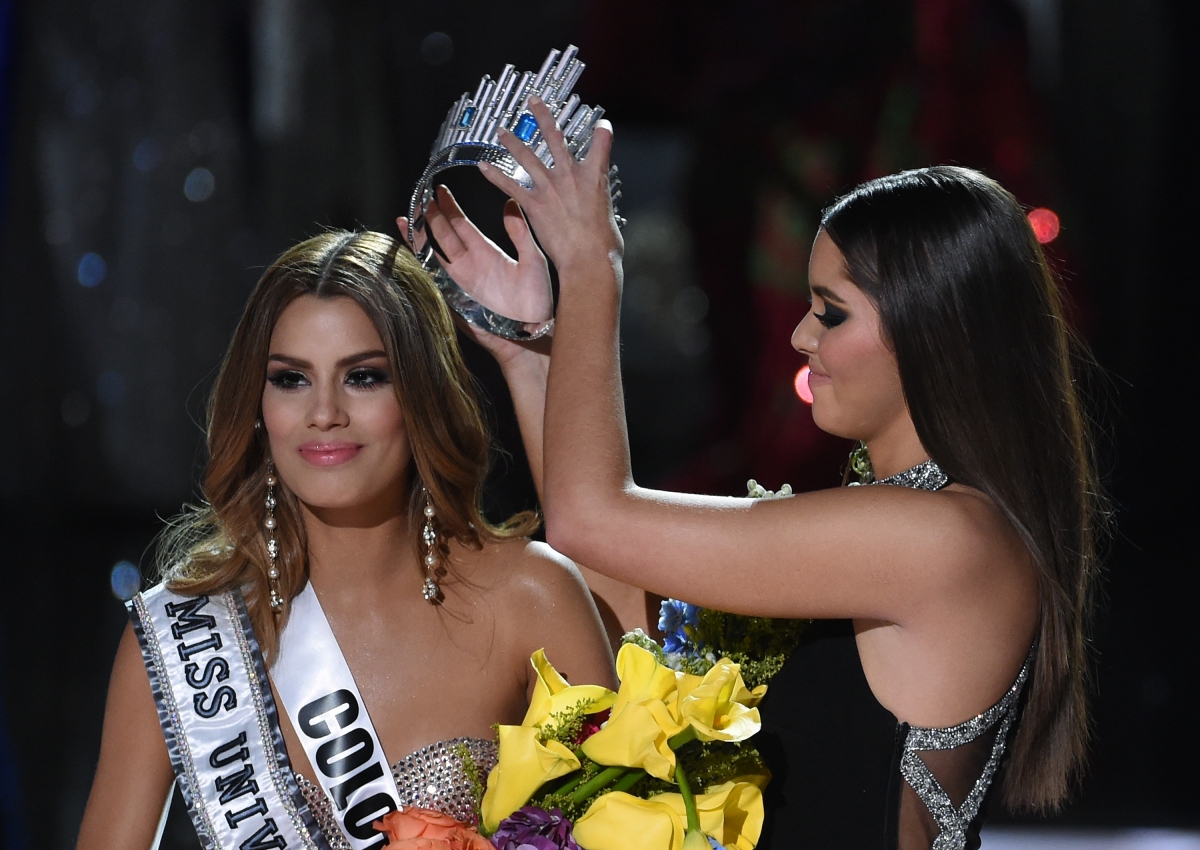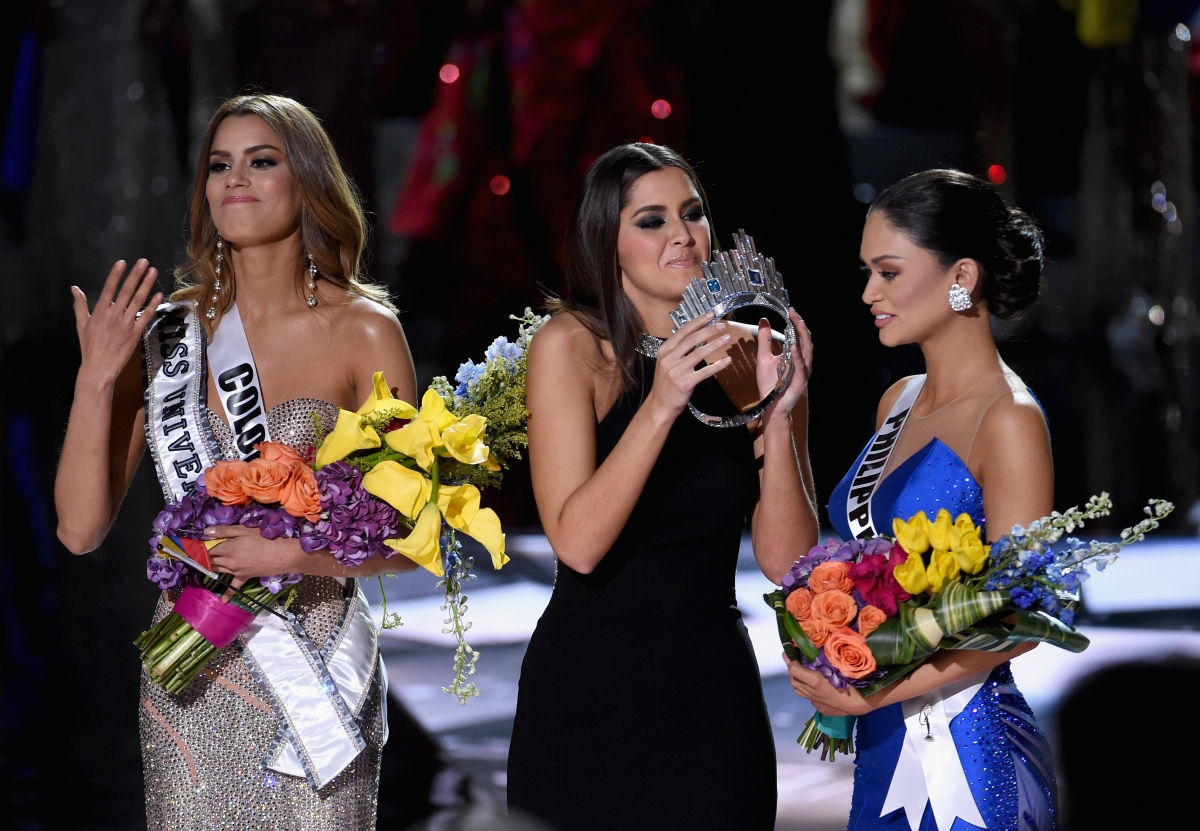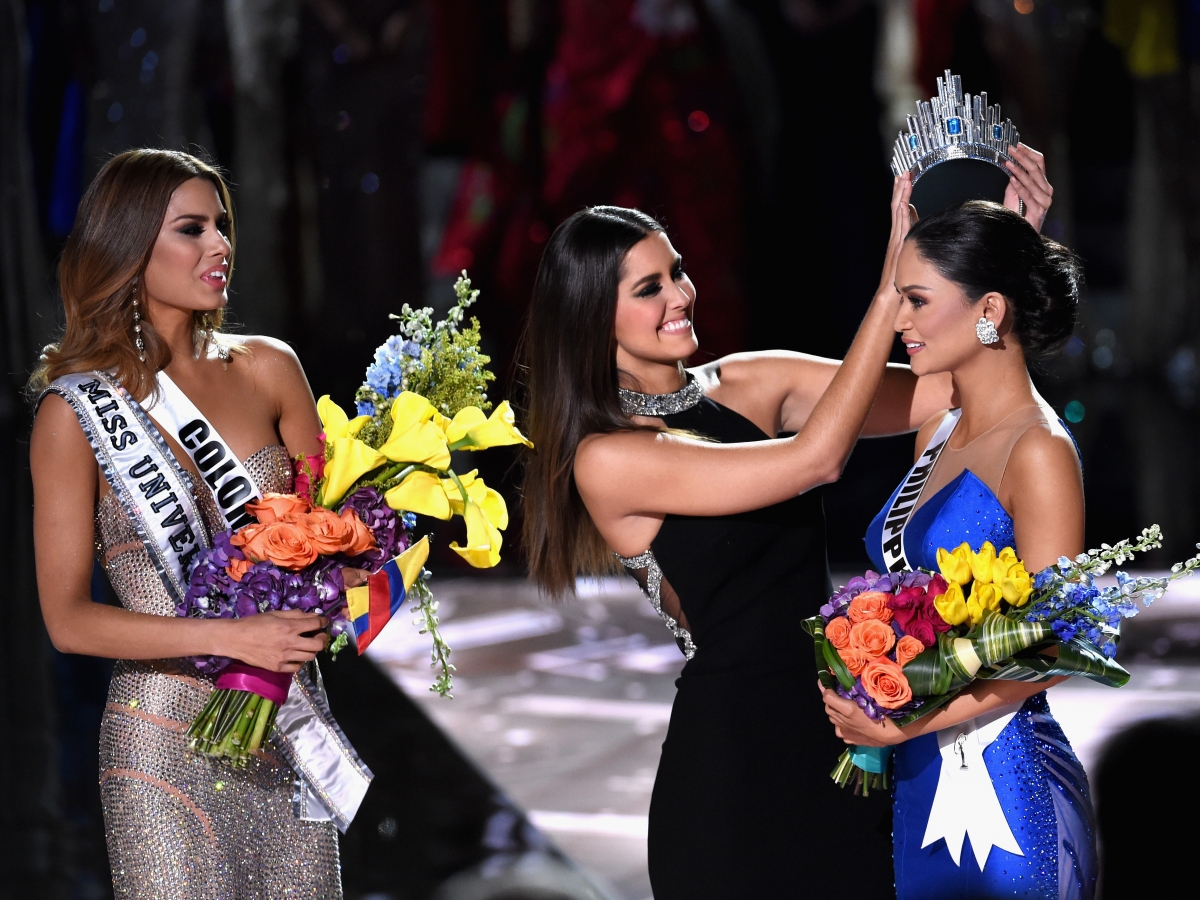 You can imagine how awkward and awful the situation was at that time. It is understandable how upset and frustrated the people were. Miss Universe Pia Wurtzbach could not believe it. In fact, she was still wary and anxious that they will get her crown back, waiting for another Steve Harvey stunt. Not only when she was back in her apartment that she had a crying crowning moment, realizing the crown is truly hers and she is the winner.
Steve Harvey apologized.
The Miss Universe association apologized.
After 42 years, the Philippines finally won the Miss Universe again so this is one of the big moments for the Philippines aside from sports like boxing and basketball.
Miss Gloria Diaz won the Miss Universe crown in 1969 at age of 18. She was the first Filipina and the third Asian to win the crown. Miss Margie Moran won the second crown for the Philippines in 1972 at the age of 19, four years after Gloria Diaz. Miss Pia Alonzo Wurtzbach ended the "drought" after 42 years. She was 26.
"Don't Pull a Steve Harvey"
For you who were living in Mars or living under the rock or wherever you were living at that time and did not get the news, here's a clip for you about Steve Harvey's blunder in announcing the winner of the 2015 Miss Universe.
Steve Harvey made a big mistake but he also created a name for himself. He may not be well known to anyone, but now he has made a name to himself to the world, the universe rather. A lot of netizens bashed him and kept bashing him because of that stunt he pulled.
The winner was on the card and on the teleprompter but for whatever reason, Steve Harvey still announced the wrong winner.
Crowning Moments for Filipina Beauties
2015 is the year for Filipinas to reign.
Miss Earth 2015 Angelia Ong made famous the line "we will because we can." On December 5, 2015, Miss Angelia Ong bagged the crown for Miss Earth 2015 in Vienna, Austria.
Miss Globe 2015 Ann Lorraine Colis was the first Filipina to win the title. This was the first time that the Philippines sent a representative for Miss Globe. The pageant was held in Toronto, Canada, on October 8.
Also worth mentioning is Christi Lynn McGarry who won 1st runner-up during the Miss Intercontinental 2015 pageant held last December 18, 2015 at Magdeburg, Germany.
Miss Parul Shah was the 3rd runner-up during the Miss Grand International 2015 held in Thailand last October 2015.


APEC Summit 2015
APEC or Asia-Pacific Economic Cooperation is a meeting or forum of the countries throughout the Pacific Rim. There are 21 countries in all. This forum promotes free trade in the Asia-Pacific region. This was established in 1989.
Summits were held in each of these Asia-Pacific regions. The host country is selected every year and it is held in a different country each year. After two decades, the Philippines was once again the designated host for the APEC Summit with the theme "BUILDING INCLUSIVE ECONOMIES, BUILDING A BETTER WORLD." Read more about the discussion of the APEC's theme here or click on the theme. The first forum held in the Philippines was back in 1996.
You can also read here how they came up with the APEC logo and what each color represents. The colored triangles represent the members of APEC. The circle represents global economic growth and sustainability.
The Male Pageant - APEC 2015 Runway
As was the tradition, the leaders attending the summit will wear the national costume of the said host. Philippine's national costume for men is the Barong Tagalog. This can be worn as a formal attire but can also be used as uniforms especially for officials. Now, it has been feminized and can also be worn by women.
Barong Tagalog can be made of piña fabric or pineapple fabric. There are less makers of this making it the most expensive variant. Other variant can be made of jusi fabric or banana fabric.
Read more about Barong Tagalog here or click on the picture above.
Why was it a male pageant during the APEC Summit? It is the meeting of world leaders and naturally they have to look their best as they parade on their way to the site where they discuss. People everywhere will be watching their every move. Thus, they have to look their best and dress up so people can see how they look in national costumes.
This year's Barong Tagalog was designed by Paul Cabral. Each world leader will have a different pattern or embroidery on their Barong Tagalog. This pattern or symbol represents the country each leader represents. The process of preparing these Barong Tagalogs took four months.
Paul Cabral with his designed Barong Tagalog shirts for the APEC Summit 2015.
Read more about that news here or click the photo above.
Read also this related blog that I have written regarding Kenneth Cobonpue and how he designed the APEC Summit 2015 token, lighting and dining area, worthy for world leaders.
"Hello...It's Me:" Comebacks and Chart Toppers
I am sure everyone is familiar by now of this statement: Hello, it's me. Watch the video above to enlighten your mind.
This is a great comeback for Adele. That video went viral upon it's first release making it the most viewed, shared, liked, downloaded song of the 2015. As of this writing, it already has 900,044,192 views and counting.
After four years of break from music, "25" is Adele's comeback album and what a comeback it was. This is her third album and it is already the biggest-selling album for 2015. What's incredible is that it was just released in November 2015 and on top of that, there is no streaming for this video.
Watch Hello's teaser that made every fan excited about.
Adele decided to release this as her carrier single just to "test the waters" and say hello to all the people out there especially to her fans. She wants to know if people still warms up to her and remembers her. She does not need a test. People still love Adele. There will always be one Adele.
Other songs include When We Were Young, Water Under the Bridge, Million Years Ago, et al.
Other chart topping hits for 2015 include:
Uptown Funk by Mark Ronson and Bruno Mars
OMI's Cheerleader
Take Me To Church by Hozier
Love Me Like You Do by Ellie Goulding
See You Again by Wiz Khalifa and Charlie Puth
Justin Beiber songs including What Do You Mean and Sorry
Thinking Out Loud by Ed Sheeran
Hold Back The River by James Bay
Sugar by Maroon 5
Earned It by Weeknd
Watch the Pop Danthology mash-up of Daniel Kim for 2015.
War at the Movies
Star Wars definitely made it this year. It's a great movie to end this year. It is the top-grossing film of the year. If you haven't watched it yet, you better see it now.
Below is a compilation of the best-reviewed movies of 2015. Are your favorite movies made the list? Do you agree with the reviews?
The movies included in that video are:
Pitch Perfect 2
Magic Mike XXL
Start Wars: The Force Awakens
Steve Jobs
Kingsman: Secret Service
Ex Machina
The Revenant
Mad Max: Fury Road
The Hateful Eight
Inside Out
Other reviews/lists include:
Angie Han lists her Top 10 movies of 2015 in this site. She just made mention of notable movies like Star Wars, Steve Jobs, Jupiter Ascending, etc. just to get it out of the way. Her list includes:
Cinderella
The Martian
Crimson Peak
Anomalisa
Slow West
Ex Machina
What We Do In the Shadows
Spotlight
Brooklyn
Mad Max: Fury Road
I haven't watched some of the movies mentioned in those lists above. Which of these movies have you watched? Do you have your own top movies for this year 2015? Have you seen these movies?
Top 10 Apps of 2015
Time Magazine lists Top 10 Apps 2015. Most of the list was about photosharing/editing. HBO Now tops the list.
These apps included:
HBO Now. This is a video streaming app which shows original HBO TV series.
Snapchat lets users create stories through series of videos and photos.
Starbucks Mobile Ordering app. The name says it all.
Periscope. Another live streaming but this time through Twitter.
Cleen cleans photos you don't need anymore.
Photoshop Fix. Quick editing photos.
Microsoft Translator. You can now have a translator on the go.
Pause. Take a break. Use Pause.
Lifeline. A game that lets you guide a lost astronaut.
OneShot. Share a screenshot of a quote you found online and the link to that quote.
Top 10 Gadgets of 2015
Another Top 10 of Time includes Top 10 Gadgets 2015. In this list, I like the Google self-driving car the most. However, Hololens tops the list.
Check out the list below:
Microsoft HoloLens. Taking "reality" to the next level. This device lets you see holographic images.
Self-balancing scooters or hoverboard. Some stars made these scooters a hit. Scoot hands free.
Google self-driving car. Another "look ma, no hands!" device. However, Google has no plans of marketing this car.
New Horizons Probe. Launched in 2006, this probe started sending data and images that it took in space.
OnePlus 2. It says this Chinese brand offers top-notch specs; however, you can only buy this via an invitation. I'm sure there are better things out there and superior devices.
The DJI Inspire. Another expensive toy for those who wants to experience taking photos to a new and more expensive level.
Garmin Varia. This could be a lifesaving device that alerts cyclists of cars approaching.
LittleBits Gizmos and Gadget kit. A kit to helps kids in learning about science, technology, engineering and math.
Samsung 16TB SSD. The biggest hard drive ever made.
Light L16. A smartphone with 16 cameras shooting at once and merging those photos in one.
How was your 2015?