(Note: The quality of pictures are not that perfect as we only used our cellphones' cameras.)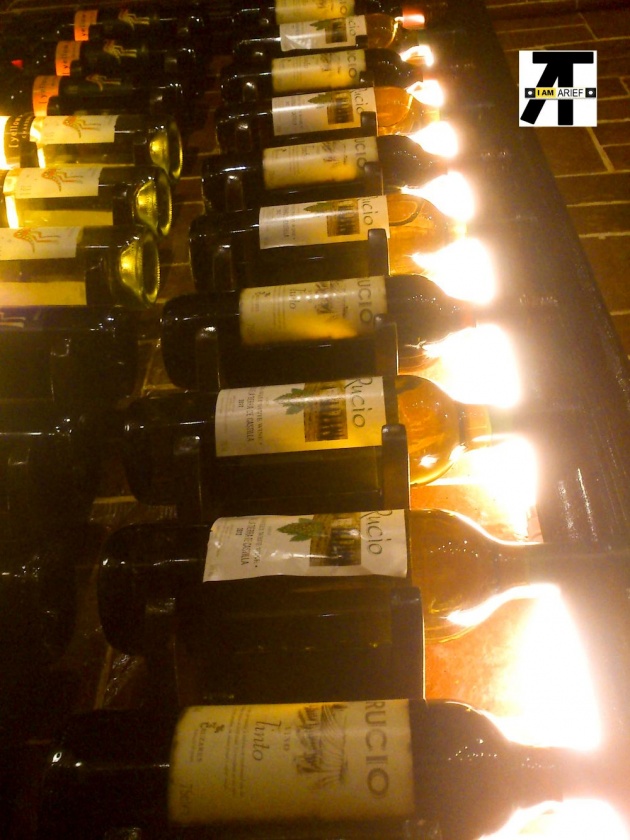 In search for a new place to eat, we went to Camp John Hay Techno Hub. We have checked almost all of the establishments there and ended up at Melt. They serve pasta, sandwiches, Angus roast beef, panizza, etc. The place looks nice. The picture above is their wine rack mounted on their walls.

It was the panizza that interested me while browsing their menu. Me and my friend decided to order their US short rib and wild mushroom panizza (L), lechon cubano with crab fat sauce and creamy laing (top right), NY buffalo wings with blue cheese dressing (bottom right), and truffled salmon fetuccinni (not in picture).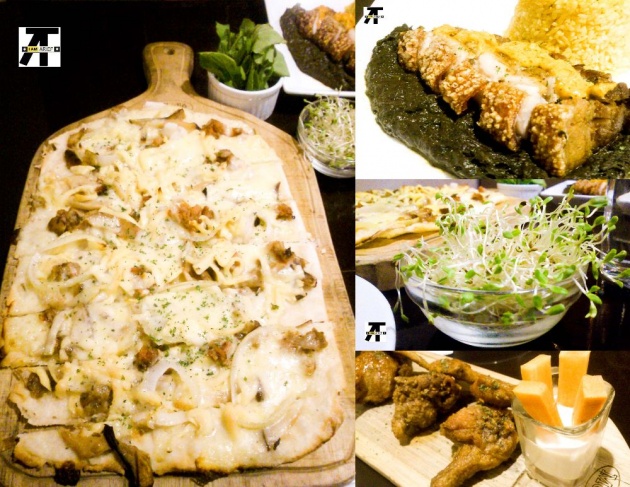 Overall, it was bland and nothing special. Their buffalo wings and lechon are not that tasty. It's actually dry. The chicken is hard. The only thing that saves it is the blue cheese dressing. Their pasta tastes fishy (because of the salmon). It seems their food was leftovers and reheated. The food didn't taste fresh. There is nothing special about their panizza either. In fact, there is nothing special about any of the food we ordered.
We tried their choco truffle with Jack Daniels. It tasted like dark chocolate, only more bitter.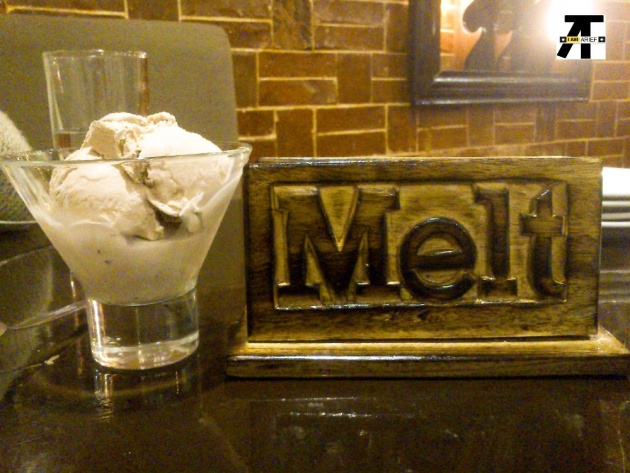 They really stood up to their name Melt - this melted my heart from disappointed. Their food is not worth the price. It was one of those bad food adventures that you don't want to try again. At least we've tried and now we know, right?
The only "good" thing that happened is that we had a celebrity sighting. At least my friend and I had a picture moment with some local celebrities who dined in that place that time. To my Filipino friends, can you recognize the actor in the pic below?