Places to Visit in Yangon
Aside from Shwedagon Pagoda, which is the most visited place in Yangon, and their market, there are also other places of interests you can visit in Yangon.
Kandawgyi Lake
This is a man-made lake and it spans 177 hectares. Here you can see the zoological gardens and also the replica of the royal barge. This barge is used as a buffet restaurant.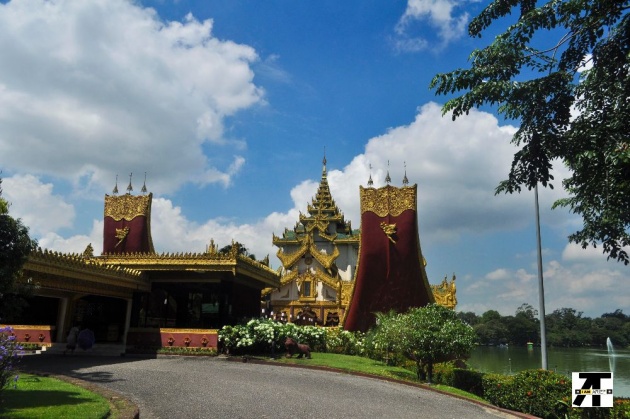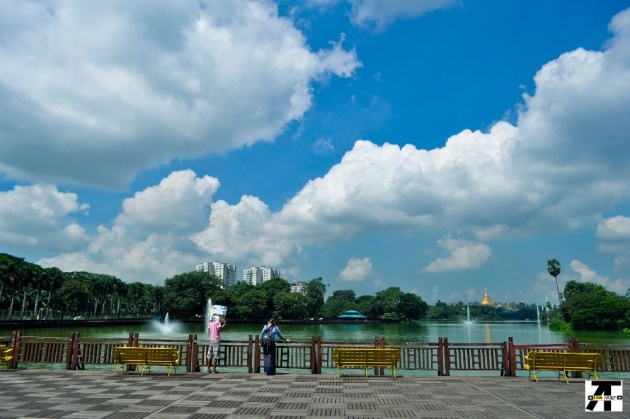 On this park or lake, you can see the Shwedagon Pagoda shining in all its golden beauty.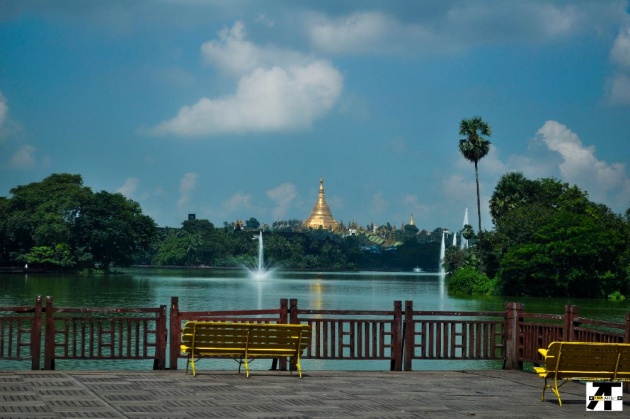 There is also a zoo, aquarium and an amusement park here.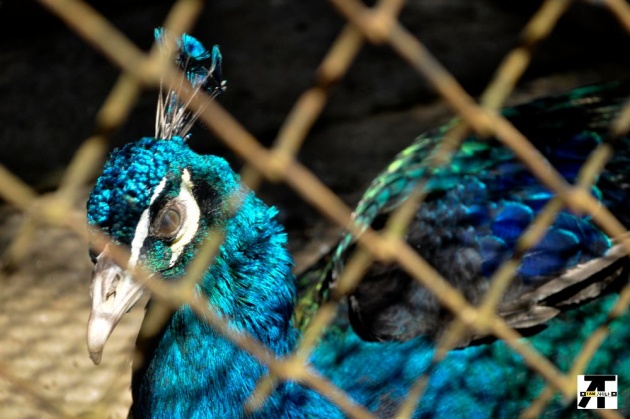 The lake is open from 4 am to 10 pm. Admission is around USD 2.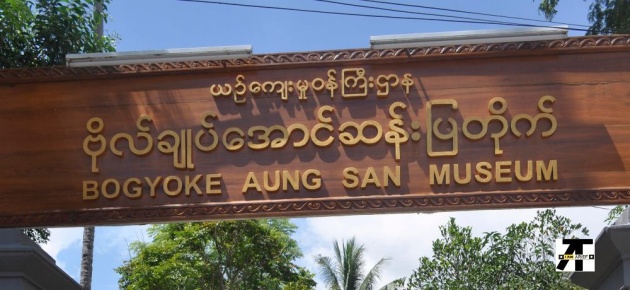 This is a colonial-era house that was the last residence of the General Aung San known as the father of modern Burma. This is also where Aung San Suu Kyi grew up. Here you can see memorabilia, clothes, books, etc. that the general used. There was also a "meal" (plastic of course) "served" on the dining table. This is said to the last meal that the general ate on the day of his assassination.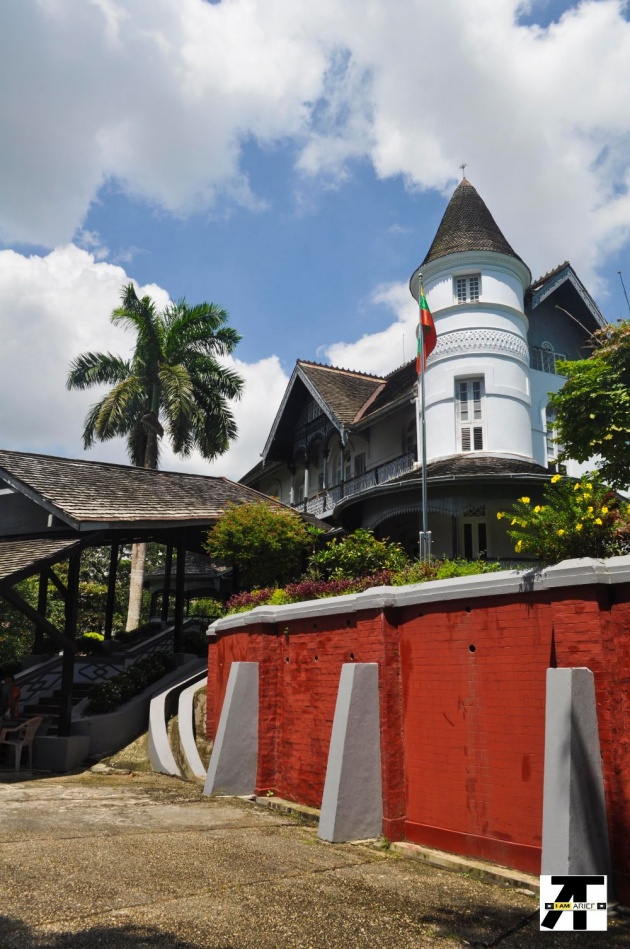 We are not allowed to take pictures inside of the house though. The garage below the house also has the car that the general used.
The museum opens 9 am to 5 pm. Admission fee is around USD 3.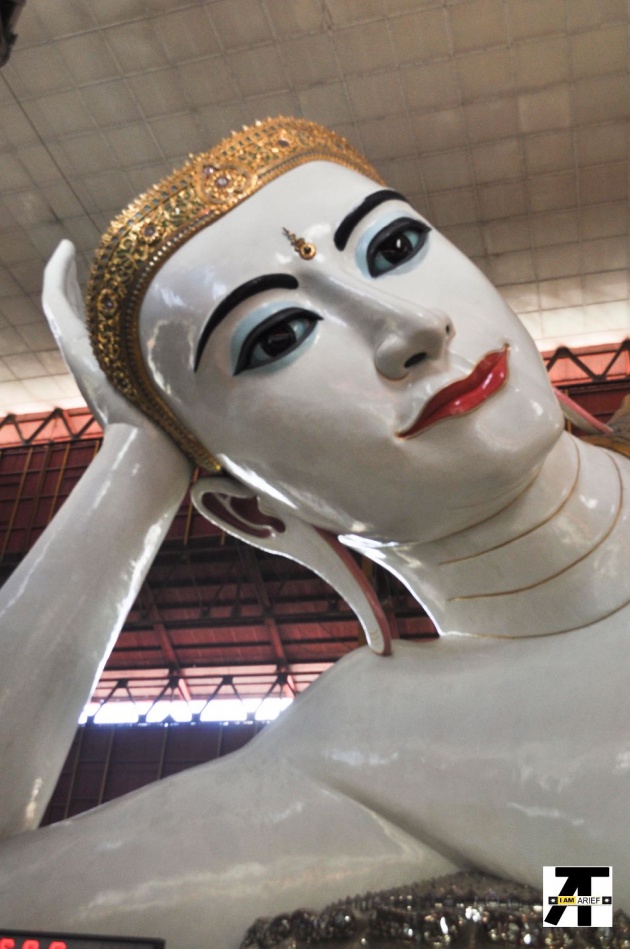 This impressive "most graceful" and one of the biggest reclining pagodas is 65 meters long and 16 meters high. It is located in downtown Yangon.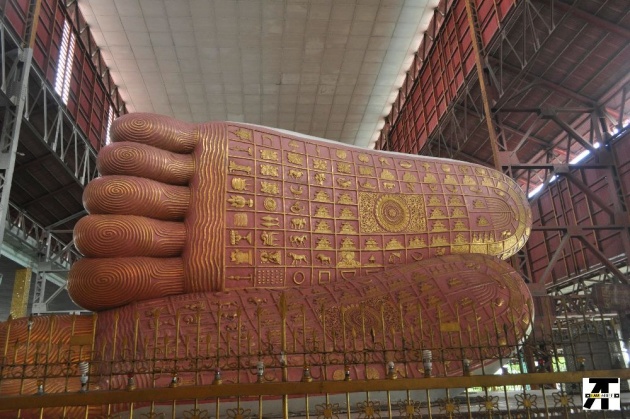 These writings on the soles of the feet of the Buddha depicts the 108 auspicious characters of the Buddha.
There is also a monastery close by.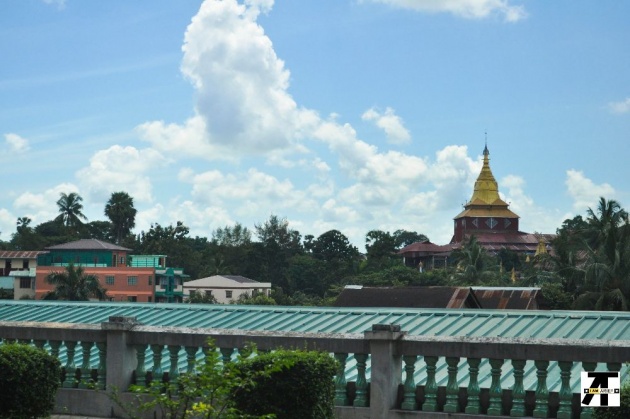 The pagoda is open from 6 am - 8 pm daily. Admission fee is around USD 5.
Here are some short clips for more:
Related links
http://wikitravel.org/en/Yangon
http://www.lonelyplanet.com/myanmar-burma/yangon-rangoon
http://www.tripadvisor.com.ph/Tourism-g294191-Yangon_Rangoon_Yangon_Region-Vacations.html
http://en.wikipedia.org/wiki/Yangon