During last week, Malika-Jalali had very good achievements, successfully. Different competitions held between different classes of the school in various subjects, which passed successfully. The intelligent students got some prizes from the educational manager of the school and are pursuing their lessons, hopefully and interestingly. Students of the school got projects in different subjects as Physics, Chemistry, and Biology; they got the projects to practice them beside their school's subjects. The students of Malika Jalali high school had sport competitions with ghoharshad and other schools. They competed well and got the third grade of the competition and made the school proud of them. The students who did well in the competition and made the school in the third place got presents of school from the educational manager to encourage them to try more.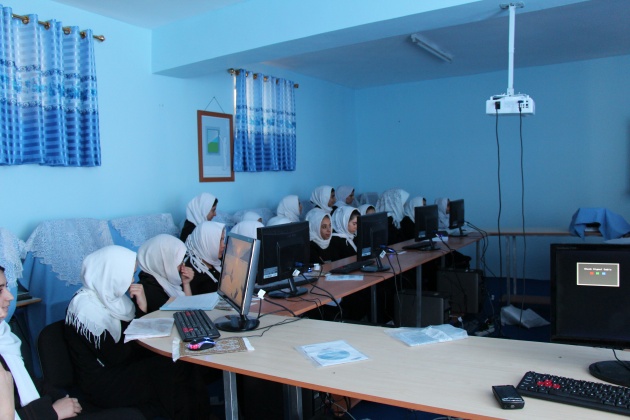 The students in computer class are working hard on blog writing to put them in Filmannex platform and earn revenue. They work very hopefully and interestingly. Filmannex representatives in Herat province of Afghanistan had interview with the students about the blog writing and earning income in this platform. They are very interested in blog writing and filmannex platform. They are grateful of Filmannex and Afghan Citadel Company.
Also, the students are working on their articles in Examer Content Creator. The students with best articles will get prizes and encouragement to continue their article writing better and better.