Blogging is a key factor when the conversation comes to Social Media. It's also a key chapter in the Film Annex Social Media Curriculum for Afghanistan.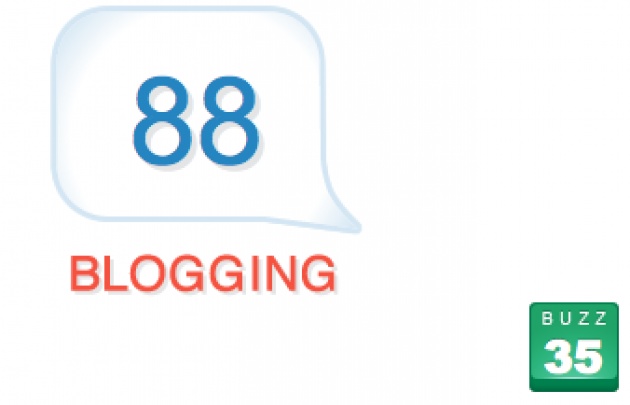 By writing this blog, I am now creating a digital imprint of my thoughts, and this allows me to reach billions of people as long as the server is connected to the INTERNET. In essence, blogging gives you the same power of expression and freedom of speech that President Obama or any other person connected to the World Wide Web has. Blogging also leads to an increase in my BuzzScore and allows bloggers to be hired by Film Annex and get rewarded for their work.
When blogging, one must pay attention to language, the quality of the writing, the keywords used in the blog, the way the keywords are associated with the title and the topic dealt with, the external links from the blog to other pages to explain a concept or introduce a person, and your signature. Here's what I choose to do:
Language: I am Italian, but I chose to write in English to reach a wider audience. I am working on building schools in Afghanistan in the city of Herat, so I hire a translator to translate my blog to Dari (Persian) so that I can target a niche audience that reads in Dari.
Quality of writing: My English is not perfect so I ask writers to review my blog and suggest corrections as this improves the quality of my message. I suggest you to identify the friend or colleague who has the best writing skills and ask them to help you on this.
Keywords: Based on Film Annex Buzz suggestions and long tail keywords research, I want to make sure that I position my blog in the first, second or third page of the INTERNET search (ex. Google). To do so, I select my keywords from Film Annex's keyword list. Film Annex's keyword list was created and edited by Tyler Trimbath, director of Operations and distribution for Film Annex Buzz.
The keywords I selected for this blog are bold and I make sure one of them is in the title:
Building schools in Afghanistan has today 3,880,000 results on Google and we already have 2 blogs and one video on the first page.
Afghanistan Education has 172,000,000 results and this is a much harder battle to win so we are only located on page 7 and 8 with videos. We knew that blogs for this keyword were hard to place in the top pages so we focused on Videos as well, and the strategy starts to pay off.
Title: I will make sure that the title of this blog contains the keyword Afghanistan Education in the hope that it helps our ranking and pushes us on top of the ranking pages. Google mapping takes place every 3 months so it's an investment.
External links: As you can see, by providing a link, I explain what Film Annex Buzz is, who Tyler Trimbath is, and link back to the official explanation of Blogging created for Film Annex's Social Curriculum.
Signatures: My signature links back to my Web TV to best explain who I am. I also ask people to follow me on Twitter. On my Web TV, Facebook, Linked in, Google+, and Twitter accounts, I give a clear bio and picture of who I am, the fact that Afghanistan is an important topic for me, and a link to my Wikipedia page that covers the same subject.
This blog is now not just a piece of conversation or a passing thought, but a statement that stays and grows with time, just like the transcript of the US Declaration of Independence. We are giving the same rights, opportunities, and tools to the Children of Afghanistan. We started with one classroom in Herat, and this week we are building another INTERNET classroom in a second school. This brings our children to 8000, out target is 160,000 children in the next 38 months, the process is documented on the Afghan Development Web TV.
follow me @rullifrancesco