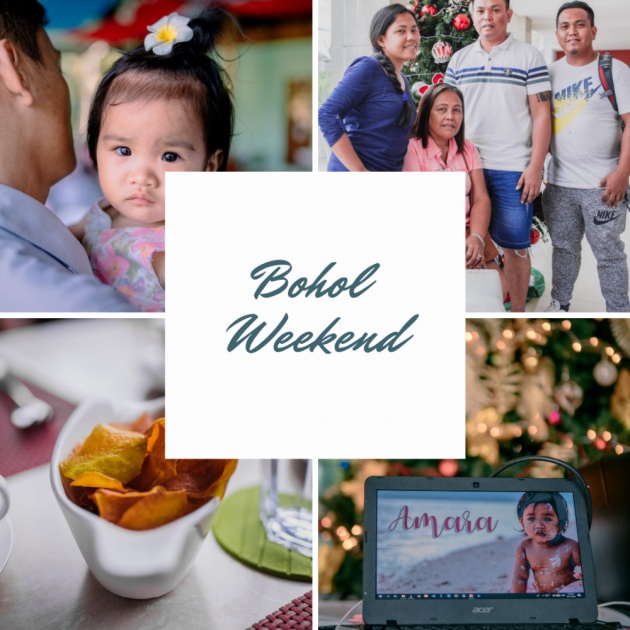 Image credits: Jean Beltran uploaded via bitLanders
This month of December, we have two photoshoot bookings, one for a birthday and dedication event while the second one is for a wedding which will happen next week. Today's blog is all about the first event and our weekend in Bohol.
As you might know, I am from Bohol but James and I are based in Cebu because we have been working in the City since after college. But we have plans of going back to the province and stay there for good. This is because living in the city is already very toxic nowadays, we want to build our own sustainable house farm and be able to breathe in the fresh air with less air and noise pollution.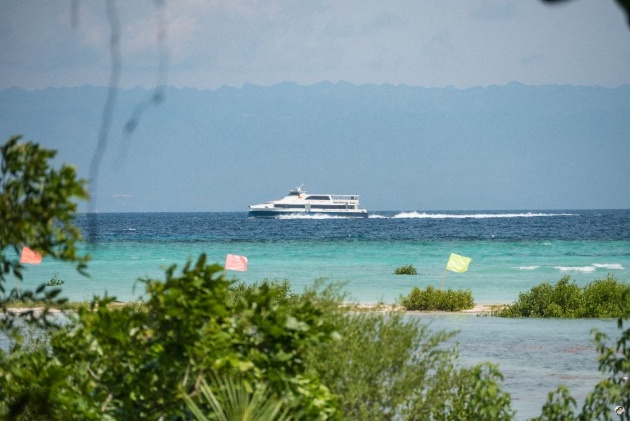 Image credits: Jean Beltran via bitLanders
Enroute Bohol
Because James had some things to be done last Friday, we decided to just travel by Saturday morning via Tagbilaran City, I had asked my brother to pick us up since we had our computer system and a television on hand.
At 4:30 AM we were already in the Cebu Port 1, we booked the very first trip which meant we had to wait for the boarding gates to open. It was only after ten minutes when the gates were finally opened and there was already a long queue of people waiting outside.
Video credits: Gordie Bobs via YouTube
It was also our first time to be traveling via Tagbilaran City with baggage, a 24 inch Samsung TV and a 23-inch ASUS computer monitor. We had no idea that the shipping lines will only allow 11 inches free but will be charging Php 560 for each box which will go pass the said value. The bad news was that we still have to bring the box by ourselves. The charge was more expensive than our paid tickets, that made me a little bad about bringing the monitors while we can still have it brought to Bohol in the next weeks.
Anyway, we were already there and we have no more option but to proceed.
Upon arriving in Bohol, I was again disappointed that my brother whom I had asked to pick us at seven in the morning but arrived one and half hours after.
Breakfast at Aioli Cafe and Restaurant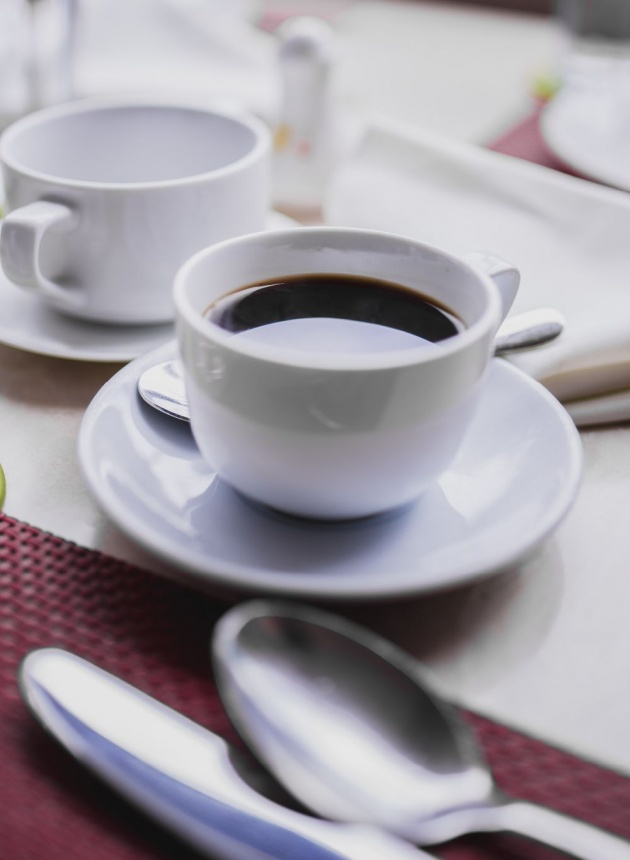 Image credits: Jean Beltran uploaded via bitLanders
I had no choice but to just accept that there are really bad days and that day was no exception. To keep my cool, I decided to have breakfast at Aioli Cafe and Restaurant within 717 Ceasar Place in the city. We had dined in here a few months ago during Mother's Day and their menu pricing is really affordable so I knew I won't be spending much if we will have breakfast there instead of eating at a fast food restaurant.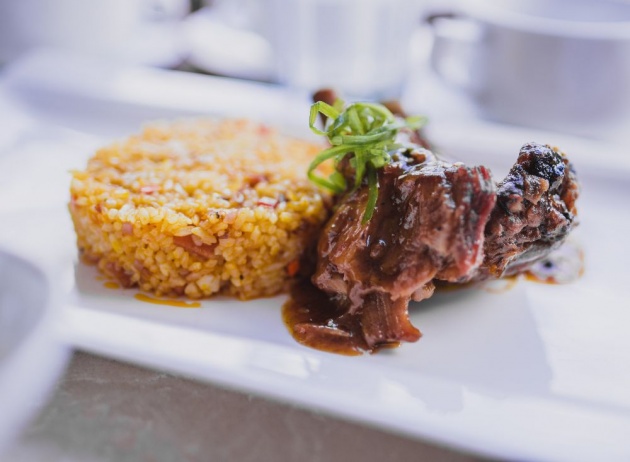 Image credits: Jean Beltran uploaded via bitLanders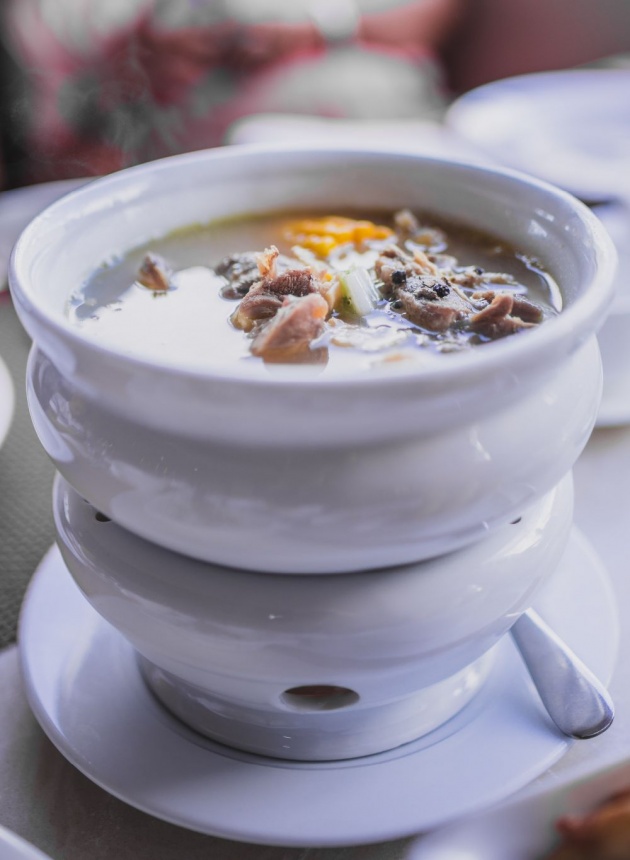 Image credits: Jean Beltran uploaded via bitLanders
This time, we were with my younger brother who had not yet dined in this restaurant. We ordered a few viands such as their Chicken Adobo, Chop Suey, Beef Bulalo, Spring Rolls and some ribs.
As usual, the dining experience was good except that they forgot to serve the Lemonade which was ordered by my younger brother and my mother. I only paid Php 1300+ in this meal which also had brewed coffee, a latte, and two lemonades plus a platter of garlic rice! Not bad for five persons right?
Photoshoot at Amara's Birthday and Dedication
Now the main purpose of us going back home this weekend was because we were hired by a family friend and churchmate to take photos of their child's first birthday and at the same time, it was also the dedication of the child to the Lord.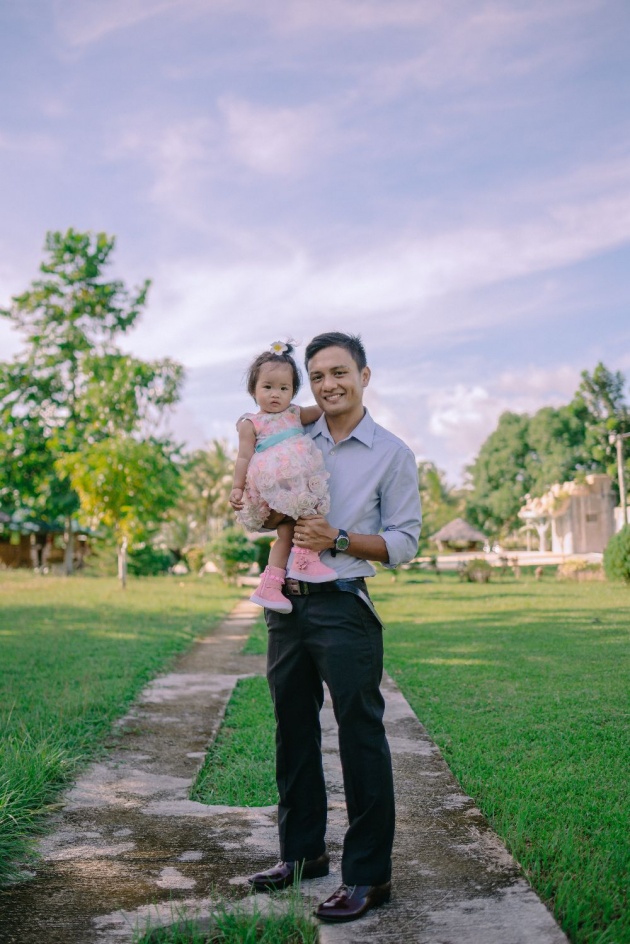 Image credits: Jean Beltran uploaded via bitLanders
The dedicating of a child back to God is a practice in which Christians have as a way of showing how we are thankful to God for blessing a couple with a child. The practice is therefore in an act of faith and gratefulness.
So, it took a year before Amara was dedicated. It was done in such a way that the parents Armar and Jessa are able to celebrate two events in one date, this is very practical for me and perhaps I might do the same thing in the future, in God's perfect time.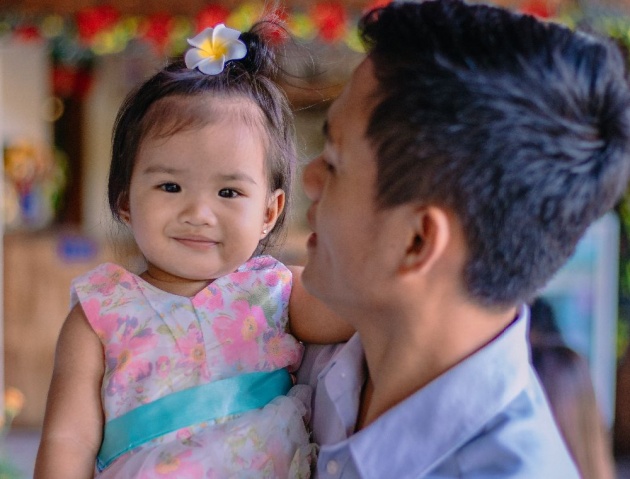 Image credits: Jean Beltran uploaded via bitLanders
The birthday and dedication events were held at Lakeside View Cottage Inn in Guindulman, I have blogged about this place before. Read below:
Afternoon Stroll and Chill at Lakeside View Cottage Inn
It was scheduled at two in the afternoon but because of some unforeseen events, they were not able to start on time. It was an hour late but still, we were all thankful to be able to witness this and also become one of the godparents of Amara aside from being tasked to take photos.
Dedicating a child reminded me that all of what we have on this Earth is God's and so it is just right for us to return back to Him what he had given, including the children.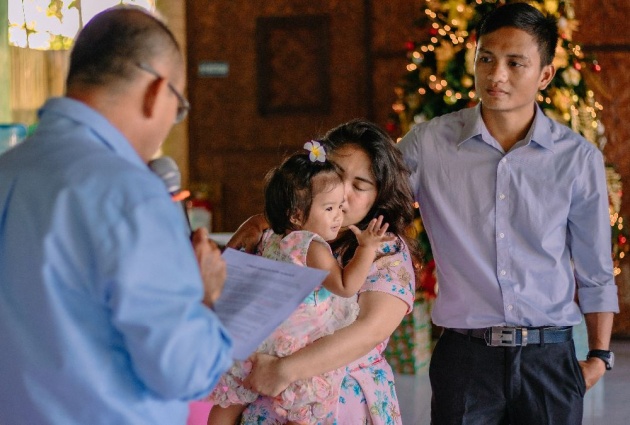 Image credits: Jean Beltran uploaded via bitLanders
Part of the event was the pray over of the child, then the passing of the child to each godparent. Finally, we sang happy birthday and celebrated the entire afternoon further until the evening eating and just merrymaking.
Unfortunately, because Amara had some fever, we were not able to take advantage of the light to take more family portraits. I made use of what I had taken and just submitted it to the family.
I love witnessing such memorable events in the parents' lives. Indeed having a first child is totally different from having more. The couple Armar and Jessa shared their struggles during pregnancy, the past tendencies of miscarriage but all of those were just histories right now.
Afternoon Drive to Jagna Rock Resort
Video credits: David Smith via YouTube
On Sunday afternoon, my sister in law asked if we could visit a resort two towns away from home for an afternoon chill. I nodded in before sunset, we were at Jagna Rock Resort.
This is a resort in a cliff. Reaching there, one has to take the steps to go to the sea level. We didn't bother going down most especially that we had kids with us and they have great tendencies of jumping off the water right away once they see it.
Instead, we just stayed at one of their native cottages. They got some lawn too which I liked. We ordered food for snacks and which I paid for Php 1100+, they included two sets of French fries, four sets of Halo-halo, two sets of Ham Sandwich, a meal set of Bicol Express and rice and tempura plus additional ice cream for the baby boy.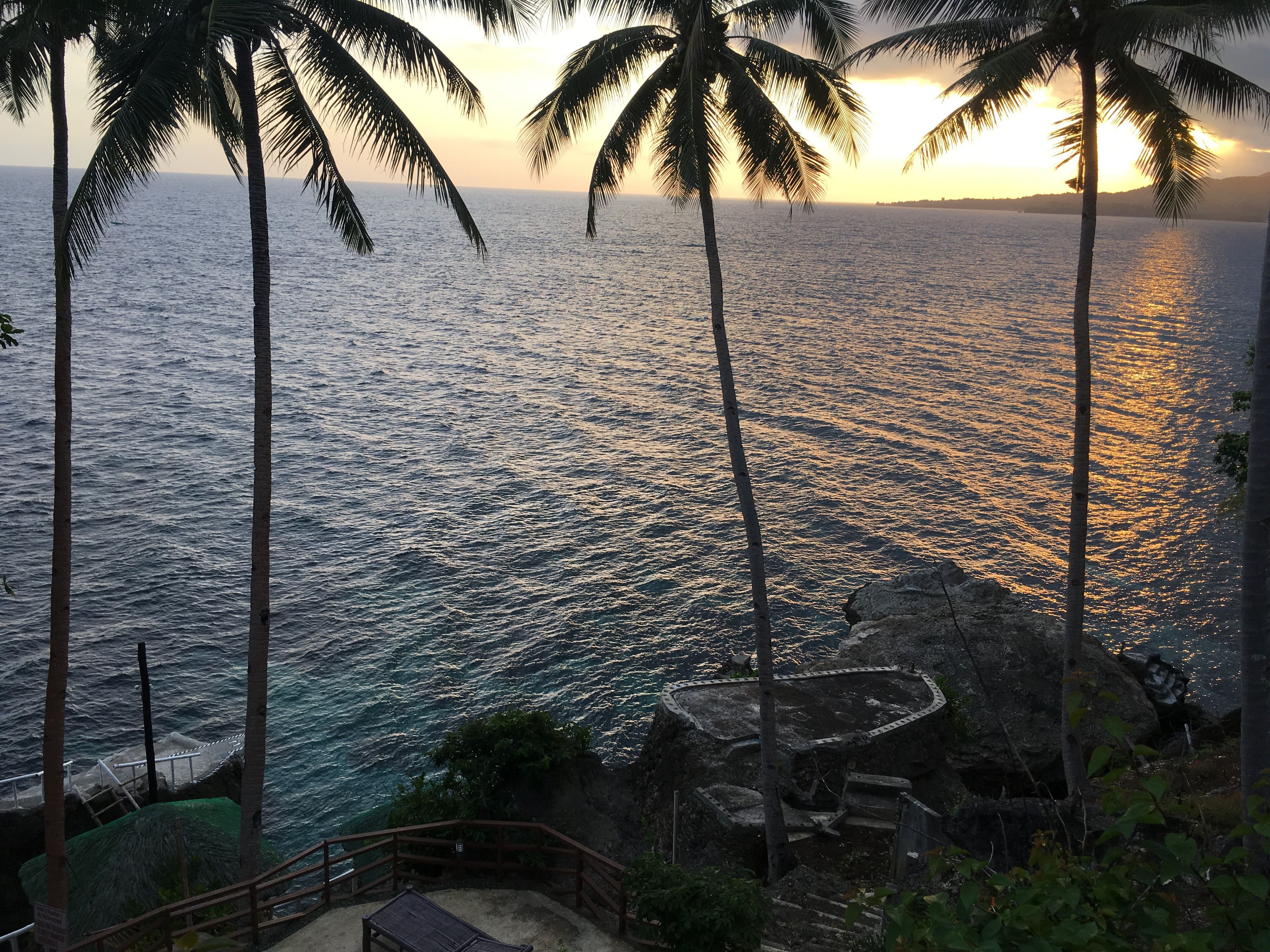 Image credits: gecellbeltran
The resort is simple, it is also a go-to place by most college students who are studying in the nearby university because their entrance fee is just priced at Php 20.
However, I learned that their workers are simply OJTs and when I asked them about their compensation since they come from Mabini, three towns away from here, they said they don't receive anything in return which I was shocked!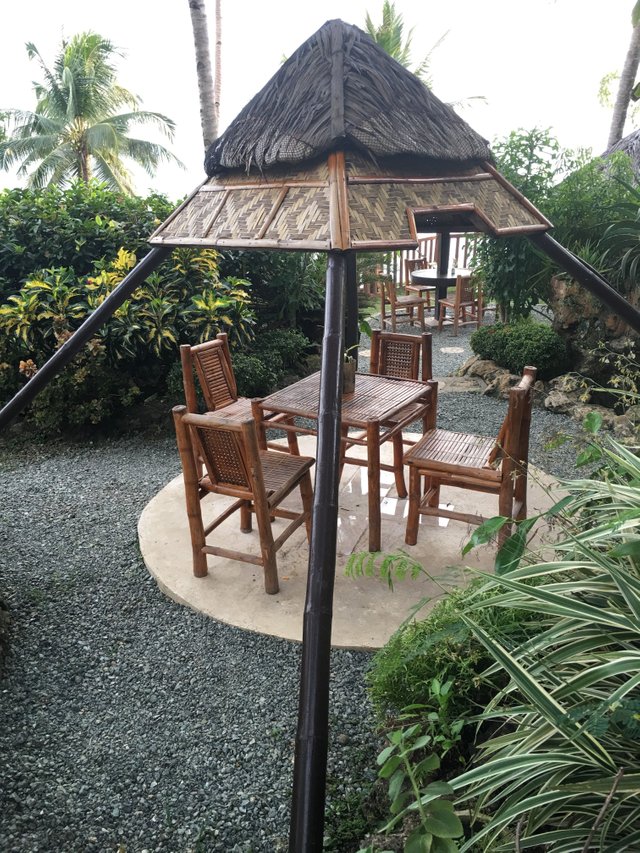 Image credits: gecellbeltran
Imagine a resort earning from visitors but are not giving even allowances to these poor trainees!? I literally felt bad for these guys. Anyway, when the sunset and the resort's lights were turned on, everything became romantic!
This place is great for families who want to have peace and serenity in one hot and humid afternoon.
Thank you for reading! What food do you like?
---------------------------
About the author:
Jean Beltran-Figues is a photography enthusiast.
A traveler who wants to promote her beloved country, the Philippines.