Video credits: Martha Stewart via YouTube
With kindness, you can kill the plant. Leave it alone, it knows how to live. - Nimal Ramachandra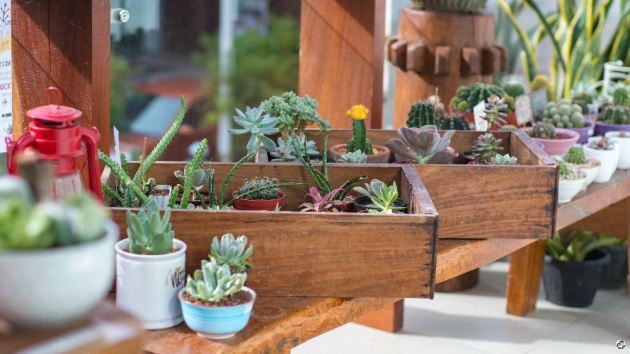 Image credits: Jean Beltran via bitLanders
Back in Bohol, whilst looking for a cafe with an electric generator because there was a blackout in the entire Tagbilaran City, James and I came to Lite Port Center Bohol. Before coming to Gen X Cafe, we passed by an interesting display of succulents and cactuses.
As a curious gal, I started asking the vendors and taking photos of these cute little plants. I had a few succulents before but all of them died. Some of them were given as gifts but some I personally bought from local vendors during some event exhibits.
My succulents' roots were rotten and they stopped growing, their cute and fluffy leaves started to show rottenness and soon afterward, it died on me. It kept me thinking how come they died even if I had been trying to take good care of them. Good thing that I had been asking those attending the displays and so I learned some information from them which will help me in my future succulent plant! I would really like to have them in our little terraces together with my herbs.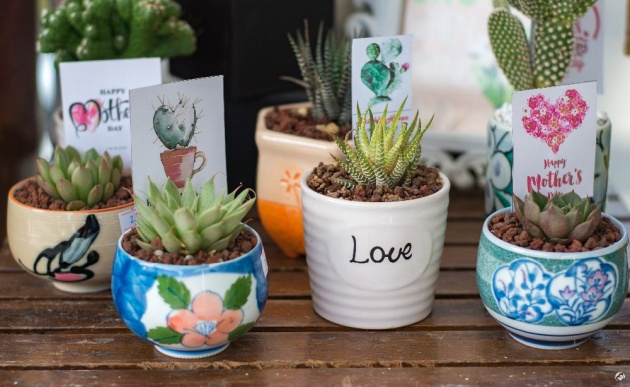 Image credits: Jean Beltran via bitLanders
What are Succulents?
I can't find the exact words to describe these plants which are now gaining popularity in the Philippines. But these are mostly found in cafeterias, some restaurants, and even hotels start to embrace using these plants to decorate their interiors and even the exteriors!
Succulents are a group of plants that store water in their leaves. The leaves tend to be thick and fleshy, but some genus and species have thicker leaves than others. Information from: succulentsandsunshine
One of the cafes which I had gone to that flaunts their succulents was the recent Mosia Cafe. Their thick glass tables have succulents and other green plants underneath it which added beauty and nature feels while inside the cafe.
Bohol Succulent Display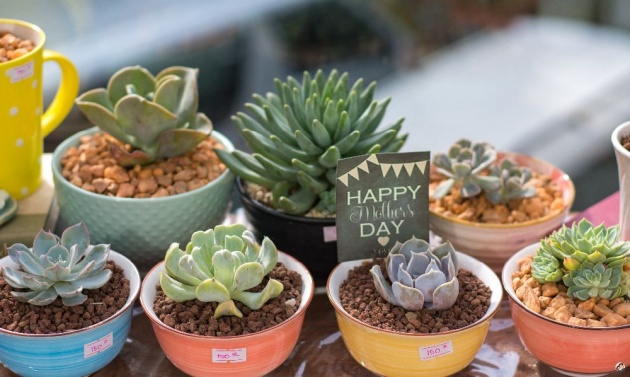 Image credits: Jean Beltran via bitLanders
As a tribute to the recent Mother's Day event, Lite Port Center in Bohol had allowed succulent enthusiasts to display their different types of succulents and even sell their products too! As long as they are related to succulents and cactuses, everyone is welcome to get their plants up on the pathway at the second floor of the establishments.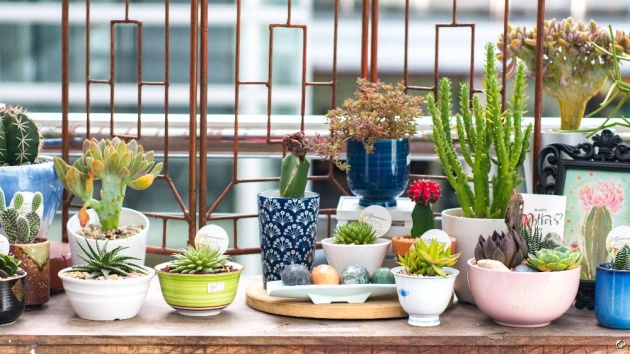 Image credits: Jean Beltran via bitLanders
Some of the attending participants were from Greenscapes of Purok 6 Tinago, Dauis, Bohol which displayed their beautiful succulents of different types while in their beautiful containers, mugs, saucers and different colors and designs of ceramic cups. They also added some words of encouragements, quotes, and wordings and have them framed together with the plants on top of the table where they used to entice the passers-by.
I for one had thought this was the best display among the group.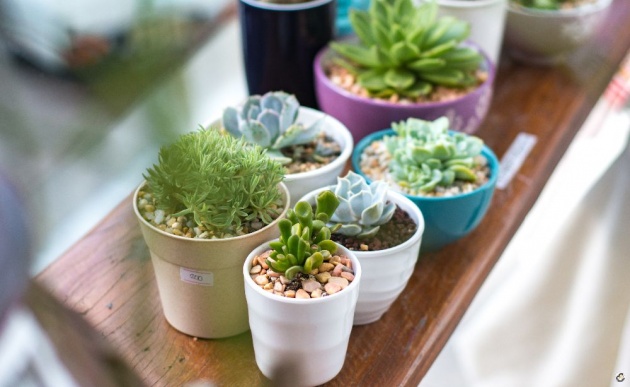 Image credits: Jean Beltran via bitLanders
Next was the Prickly Haven. I can sense they were minimalist, their vases and bowls were of monochrome colors like just plain white and black.
I was really attracted to their different types of cactuses. They had decorated their display in a way that their cactuses become the center of the viewers' attention instead of being attracted to the porcelain.
Another participant was Kermit's Cactus Dome. Obviously, they love cactuses and the motif of their display is more close to being wooden. They got wooden cabinets and tables as display holders. Aside from cactuses and succulents, they also sell rough finish clay pots and vessels.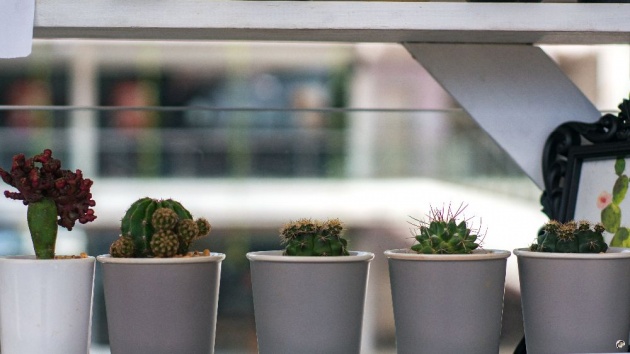 Image credits: Jean Beltran via bitLanders
Then there's the Succulents Bohol which is owned by Miss Claudine Barrios. They take pride in selling beautiful succulents at an affordable price! They sell their bare roots succulents for three pieces for Php 200. These are succulents without pots.
One more participant which caught my attention was Succulents by Catherine. Although the containers used were not ceramic, they were the normal pots made of plastic, they did a nice job of decorating these pots to look presentable!
Succulents by Catherine aims to sell their products to those who are celebrating birthdays and weddings as souvenirs!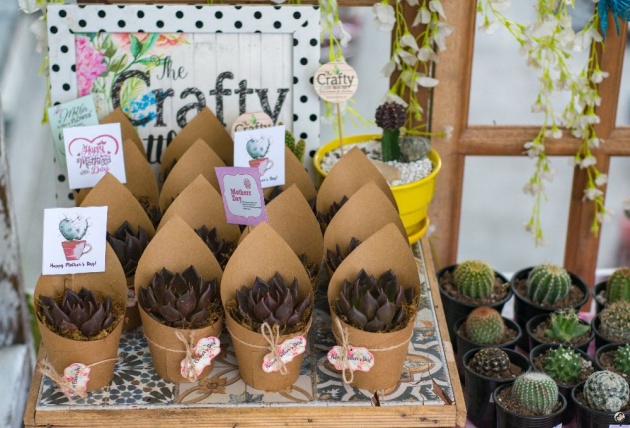 Image credits: Jean Beltran via bitLanders
But among the exhibitors, my favorite was the Crafty Little Green Shop Succulents and Cactus because of their pretty and instagrammable setup! They wrapped each of their succulents in papers which are usually used for flower bouquet arrangements.
Lessons from the Vendors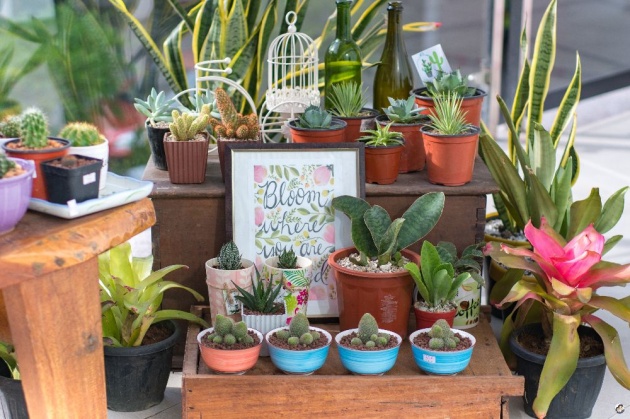 Image credits: Jean Beltran via bitLanders
As I had mentioned earlier, while I was photographing these pretty succulents and cactus, I learned a lot of things from the vendors who were attending to their items.
I inquired about how they are able to grow their plants and the cheerful lady told me these are really easy to propagate. Just a little part of them and they'll start growing and budding. They'll need very less care so it is not very stressful planting them.
Watering is one of the tricky parts of growing succulents but as soon as you'll learn the right technique, you'll immediately get used to it without the worry if the plants were able to get enough water.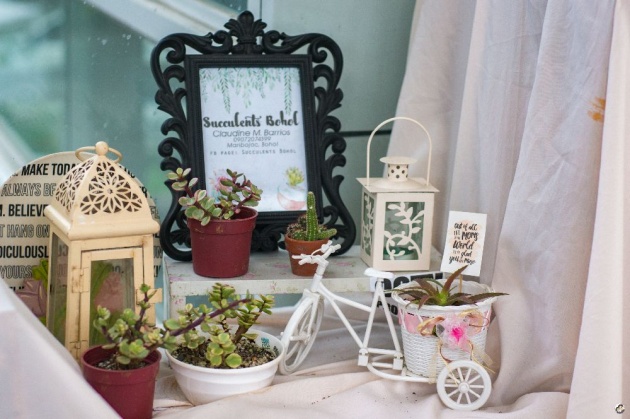 Image credits: Jean Beltran via bitLanders
Obviously, these succulents don't really need to be watered every day. She only waters her plants once in every 7-10 days when at home. While she sprays every three days when the plants are in an exhibit display such as that.
Pests are also a problem but there are already solutions which can help prevent these bugs and pests from eating the roots away.
Indeed this industry had already become popular in the country and it is just stepping up too in my province, in Bohol. There are so many individuals who are starting their succulent business and are succeeding in it. Their plants are being sold as gifts, some would use them for souvenirs during events like birthdays, debuts and weddings. While some would buy them mainly for house decoration. Every single plant will cost at a minimum of Php 150.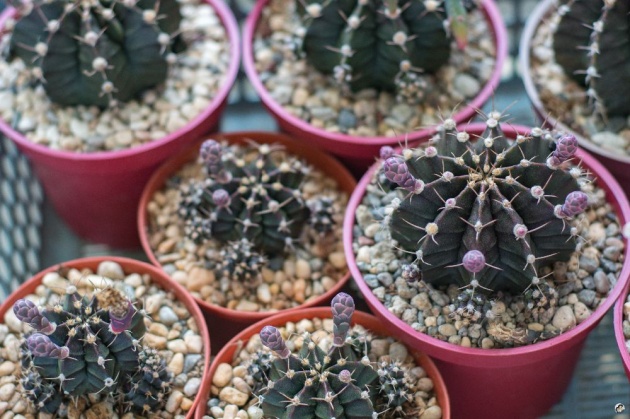 Image credits: Jean Beltran via bitLanders
For me, this business has a lot of potentials. Not to mention that it enhances and beautifies the homes of those who start growing the plants. Another thing that the vendors relayed was that these succulents bloom with beautiful flowers. It requires a lot of patience but it also gives one of the prettiest flowers!
Video credits: Garden Answer via YouTube
I had a great time at Lite Port Center Bohol's Succulent Display. This is a good initiative to market the said products and even educate the viewers and those who buy these succulents on the proper way of nurturing them! I will surely have my own succulent collection soon for sure!
This blog entry was written and published by Jean Beltran-Figues for bitlanders.com.