Bollywood Movie Review - 102 Not Out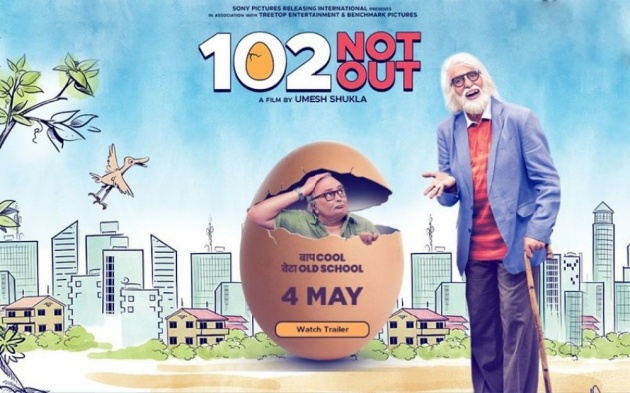 Image Credit: www.pennews.net
✔ Introduction


Hello Friends, I hope you are doing fine and are having a good time on bitlanders. Today I have come up with my another new blog with the title of "Bollywood Movie Review - 102 Not Out". In this blog, I shall give my review on a recently released Bollywood movie "102 Not Out" which is based on two main characters who are old men. One of them whose name is "Dattatraya" in this movie has even crossed 100 years and is now 102 years old. Furthermore, he wants to break the record for the oldest living person on earth. He is full of joy and loves every moment of his life as he knows that he does not have much time and anything can happen to him anytime. His son who is playing the character of "Babu" in this movie is also very old now but he is not very lively. This movie depicts that "Age Is Only a Number" and one should live their life to the fullest and should nurture positive and healthy environment for all the people around. This movie was directed by Umesh Shukla who is quite an experienced Director in the Film Industry and has directed quite a few movies in his career of last 10 years. This film was produced by Sony Pictures Entertainment Inc. which needs no introduction in entertainment industry in terms of production.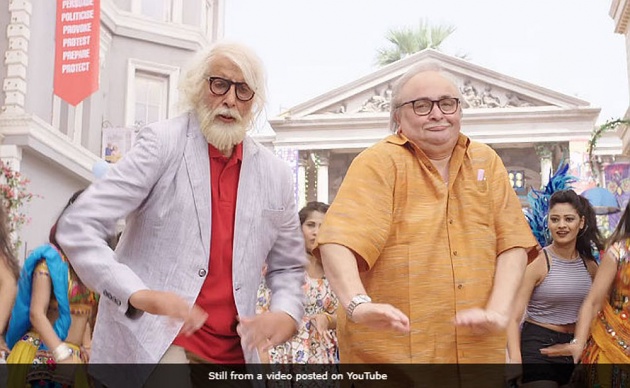 Image Credit: www.ndtv.com
The movie "102 Not Out" was released on May 04, 2018 under the distribution banner of Columbia Pictures. This film does not have a huge cast, therefore, some details of cast of this movie is as under:
✤ Amitabh Bachchan as Dattatraya
✤ Rishi Kapoor as Babu
✤ Jimit Trivedi as Dhiru
✤ Dharmendra Gohil as Amol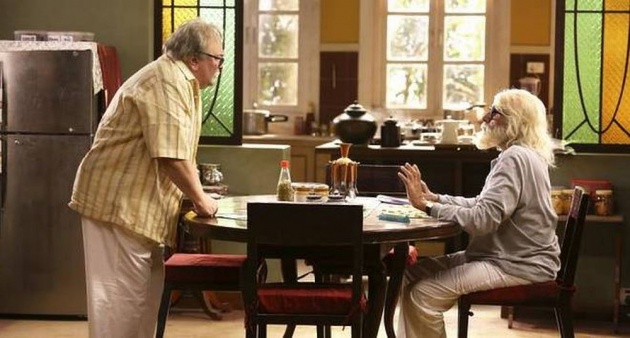 Image Credit: www.thehindu.com
Films like '102 Not Out' are best enjoyed with the family. The ease with which the film portrays the bittersweet relationship between its characters is fantastic. Such films are like soft serve ice cream on a sparkly Sunday afternoon. They make you happy. There are parts in the film where emotions run high, but it's never too overbearing. It's just a happy and healthy entertainer that tells you that living in the moment and making the most of everyday of your life is all that matters. And age of course, as they say, is just a number.
Information Source: timesofindia.indiatimes.com
Video Credit: Sony Pictures India via youtube.com
✔ Plot Of The Movie
The film begins as there is one 102 years old man Dattatraya who is a very energetic and active person. His interests and hobbies are just like that of a boy in his 20s. Whatsmore, he wants to live for more 16 years because he want to set the world record for being the oldest man alive on earth. His son Babu is also an old man now and he dislikes the boyish attitude of his father Dattatraya and he thinks that now he should only take care about his health and he should rest only. Since Babu is creating a kind of negative environment which is not good for Dattatraya because he wants people around with positive energy and with lively thoughts, Dattatraya plans to send his son Babu to old-age home. At this, Babu gets very upset because he is pretty much used to living in his house and relaxes himself within house after the sad demise of his wife. When he conveyed his feeling to his father Dattatraya, he is allowed to stay at home on one condition and that one condition is that Babu will have to obey some certain commands by Dattatraya and he will have to do as Dattatraya tells him to do. In order to avoid going to old-age home, Babu accepts Dattatraya's condition.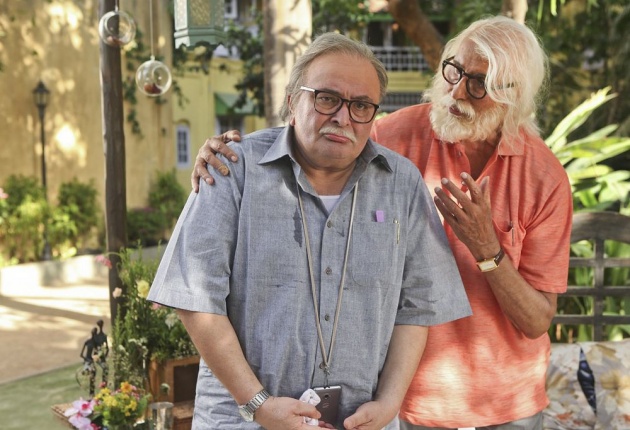 Image Credit: www.openthemagazine.com
The conditions spice up the movie story as Babu is very reluctant to obey Dattatraya's conditions which mostly are related to a jolly person like him and he has to be a little naughty to perform what Dattatraya is asking him to do. Dattatraya gives first condition to Babu that he should write a love letter to her deceased wife. Babu first thinks that this condition is a non-sense, however, he has to fulfill this command of Dattatraya in order to avoid going to old-age house. Therefore, Babu writes a love letter for his deceased wife and hands it over to Dattatraya. When Dattatraya reads the letter, he enjoys it pretty much. Now, next condition put up Dattatraya is to call Babu's Doctor a thief. Babu initially objects that this Doctor is a very gentle person and he takes care of Babu very much. The idea behind this command by Dattatraya was to make sure that Babu should not go to his Doctor daily for his unnecessary checkups. Babu promises that he will not visit the Doctor's clinic daily, therefore, Dattatraya tells him not call his Doctor a thief. On one day, when Dattatraya commands Babu to visit different places in the city, Babu visits a Church where he used to come with his son Amol regularly. Amol insisted that he wanted to go to America for higher education and once he went there, he did not ever return and got settled there. Besides, Amol does not contact his father Babu frequently and remains busy in his life in the United States without caring for his father's wishes.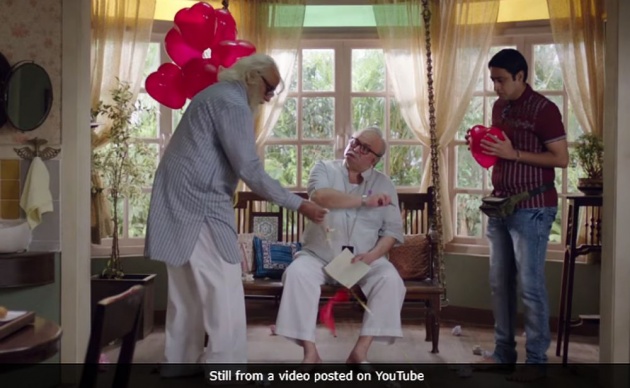 Image Credit: www.ndtv.com
Dattaraya feels that Babus' son Amol is a greedy person and since Babu likes him very much and thinks about him all the time, this makes Babu worrisome and the same is not good for him. Therefore, Dattaraya devises a plan to divert Babu's attention from Amol and to keep him happy. On Babu's birthday, Amol sends him some gifts and Dattaraya does not let them reach Babu. Next day, Amol calls and once again, Dattaraya interrupts by disconnecting the call and he does not let Babu speak to him. Dattaraya reminds Babu that in last days of his wife illness, Amol did not pay much attention to them and did not bother to come to India in order to see them and instead made an excuse that his company is not allowing him to visit India. Dattaraya conveys it to Babu that Amol is not sincere to him. Babu on the other hand, is planning to shift inheritance to Amol and when Amol comes to know about this, he plans to go to India to meet with his father Babu. In the end, Dattaraya finally reveals that he has terminal illness in the form of brain tumor and is not likely to stay alive for long. Dattaraya informs Babu that he wanted to change Babu's thinking and he always wanted Babu's betterment and that is why he played a little game with Babu to make him realize that life is very precious. Finally, Babu realizes his mistakes and tells Amol to leave for the USA as he has always been a source of concern to him.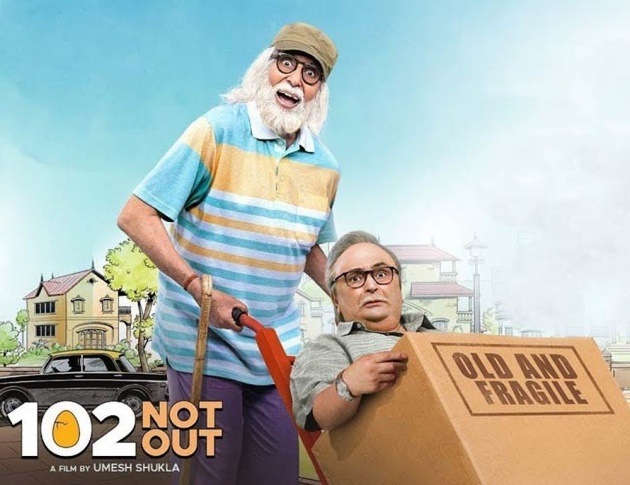 Image Credit: www.santabanta.com
✿ Here is

Querlo Chat

for you. Isn't it fun to chat with a Chatbot ?
Video Credit: Saregama Music via youtube.com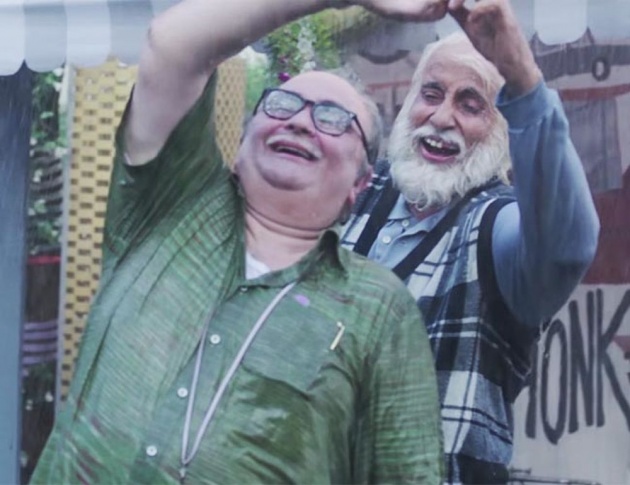 Image Credit: www.santabanta.com
✔ My Movie Review - Conclusion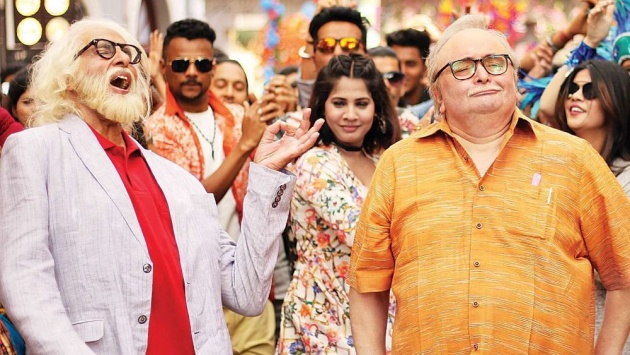 Image Credit: www.dnaindia.com
Dear Friends, the movie 102 not out has a very clear message and that message is to celebrate life because life comes only once and whatever we have to do, we have to do in this one life. This movie attracts the audience and conveys that life may be full of troubles and sorrows but still we have to find our own happiness. We should not let sorrows occupy our mind and we should not curse our lives because of others. As in the movie, Dattaraya ws suffering from terminal illness but he did not pay much attention to his disease and wanted to make Babu happy and take sorrows and worries away from his life. This movie at the same time, throws light on the selfless relationship of father and son. Here in this movie, we see that Dattaraya is an old father and he needs attention and care, however, in this old age, he is concerned about his son and he wants his son to make good choices in his life in order to make his own life an easy one. The filming sequence, acting and visual effects in the movie were awesome. All the production team including Director and actors have done a marvelous job. This movie has been successful on the box office and has managed to earn more than 56 Million Indian Rupees on the box office, whereas its production and budgeted cost was just 10 Million Indian Rupees.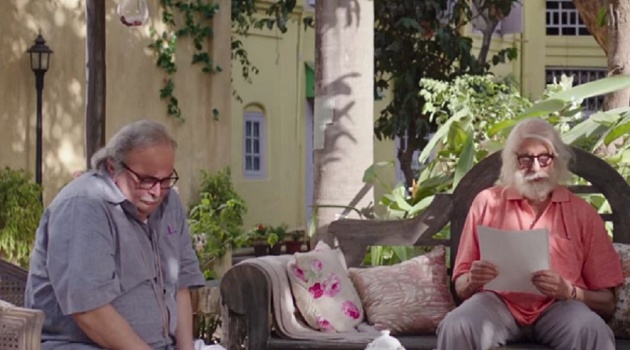 Image Credit: www.firstpost.com
✿✸✔✤✪ - - - - - - - - - - - - - - - ✿✸✔✤✪ - - - - - - - - - - - - - - - ✿✸✔✤✪ - - - - - - - - - - - - - - ✿✸✔✤✪

Thanks for Reading. This Blog was written by Rafaquat Noman (a Resident of Saudi Arabia and a Traveler) for bitlanders.


DISCLAIMER: The contents of Blog above are that of the author and does not represent his company or agency. The sites, videos, and photos used in this Blog are for information purposes only and links are available for direct access. The author does not receive any monetary benefit from those companies or sites.
✿✸✔✤✪ - - - - - - - - - - - - - - - ✿✸✔✤✪ - - - - - - - - - - - - - - - ✿✸✔✤✪ - - - - - - - - - - - - - - ✿✸✔✤✪