Bollywood Movie Review - Fan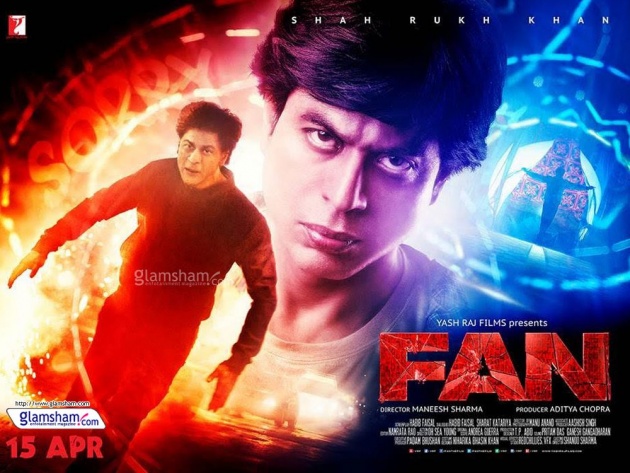 Image Credit: www.glamsham.com
✔ Introduction


Hello Friends, I hope you are doing fine and are having a good time on bitlanders. Today I have come up again with my another new blog with the title of "Bollywood Movie Review - Fan". Friends, this blog is about a recently released Hit Bollywood movie "Fan". This movie is about a desperate fan of a Bollywood superstar Shah Rukh Khan and has loved and followed his journey to stardom since the beginning. He thinks about his superstar in such a manner that he likes to speak the way his star speaks, he wears clothes copying his star's outfit. In his rooms, he has pasted hundreds of posters on his walls and declares this superstar the aim of his life. Things get an ugly turn when he goes to the Bollywood Film Center in order to meet and to see his superstar for a minute or so but his superstar does not pay him much attention and this so called fan turns into a monster who always looks for the ways to degrade his superstar in order to take revenge on him. The film was directed by Maneesh Sharma who is a young but a talented Director and Producer in the Bollywood Film Industry. The film "Fan" was produced by the Yash Raj Films, which is a famous Film Production and Distribution Company in India.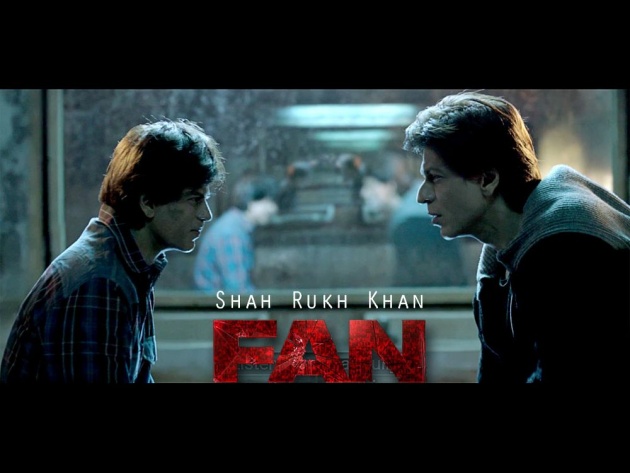 Image Credit: wallpapers.filmibeat.com
This movie "Fan" was released on April 15, 2016 under the distribution banner of Yash Raj Films. Some details of cast of this movie is as under:
✤ Shah Rukh Khan as Aryan Khanna and Gaurav Chandna (Double Role)
✤ Yogendra Tiku as Gaurav's father
✤ Deepika Amin as Gaurav's mother
✤ Shriya Pilgaonkar as Neha
✤ Waluscha de Sousa as Bela Khanna
✤ Sayani Gupta as Sunaina
✤ Taher Shabbir as Sid Kapoor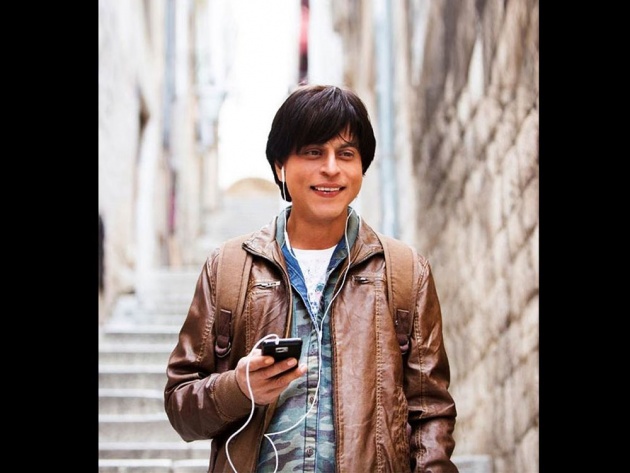 Image Credit: wallpapers.filmibeat.com
Fan is Shah Rukh Khan's triumph all the way. He pulls off a terrifically dramatic double act, altering his look, feel and intensity, but as Gaurav, Shah Rukh makes you forget everything - except feeling scared. With buck teeth, stammering in haste, howling with rejection, holding Aryan's daughter rather close, Gaurav darkly disturbs. Shah Rukh charts Gaurav's deterioration, from a cheerful, clumsy Delhi 'launda', with a crush on 'Miss BPO' Neha (Shriya), to a relentless stalker who perfects Aryan's confidence - till the facade breaks.

The story is cutting-edge and settings sharp (at a millionaire wedding, the host yells at Aryan for being late to dance) with clever details - Sid Kapoor can't read Gaurav's note as, 'It's in Hindi, dude!" while Gaurav, despite adopting Aryan's swag, eats 'wegetable sandwich' abroad.
Movie Review Extracts From: timesofindia.indiatimes.com
Video Credit: YRF via Youtube.com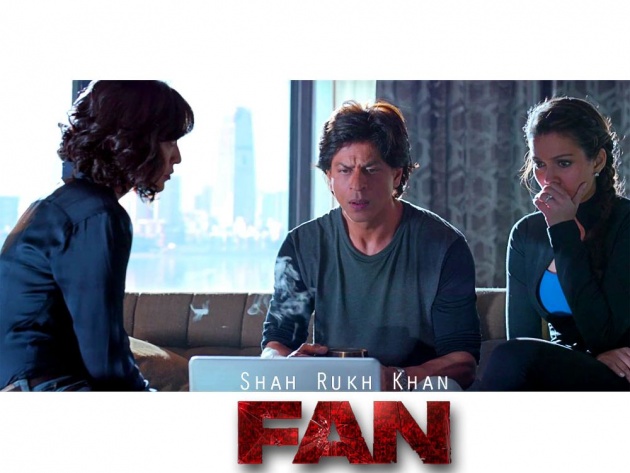 Image Credit: wallpapers.filmibeat.com
✔ Plot Of The Movie

The film begins as Gaurav Chandna lives in the city of Delhi in India and is about 25 years old boy who is a die hard fan of a Bollywood Film Star Aryan Khanna. He is so obsessed with his film star that he even fights with people who do not like Aryan Khanna or say something degraded about his movies or his personality etc. For the living , he runs a Computer and Internet Cafe shop and over there as well he has pasted a lot of posters of his superstar on his shop's walls. His parents know about his obsession and do not object on his way of thinking and since he is the only child of his parents, therefore, his parents like everything Gaurav says and feels about Aryan Khanna. Gaurav also likes a girl who lives in his neighbor and her name is Neha. Neha is planning to go to USA for higher studies and she also works in a Call Center and meets with Gaurav sometimes and visits his shop whenever needed. Gaurav always participates in the local talent show in which he impersonates his star Aryan Khanna. Since his face features are also pretty much similar to Aryan Khanna, therefore, his personal appearance as well as acting makes him a winner and he becomes very happy to win the talent show.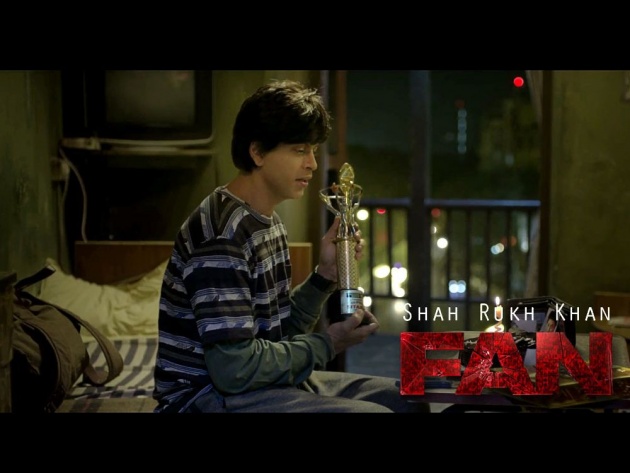 Image Credit: wallpapers.filmibeat.com
Gaurav boards a train to Mumbai after winning the local talent show and he intends to meet with his star Aryan Khanna and show him the trophy that he won in the talent show in which he impersonated him. When he reaches Mumbai, he goes directly to his superstar's residence where there is a lot of crowd who are also fan of Aryan Khanna and Gaurav does not get any chance to get any closer to his superstar. Meantime, another film star Sid Kapoor who is also a big name in the Film Industry gives a TV interview in which he gives some derogatory remarks about Aryan Khanna, on which Gaurav feels agitated and visits his shooting location and traps him in his caravan where he beats him and video records his message in which he apologize to Aryan Khanna. Gaurav thinks he has taken revenge for Aryan Khanna and he will be very happy to know about this. Gaurav uploads the video on internet and it goes viral in which he declares that he did it for Aryan Khanna because he is the biggest fan of him. He also contacts Aryan Khanna and tells him that he did it for him and as a reward for this, he wants to have a face to face meeting with Aryan Khanna. When Aryan Khanna comes to know about him, he takes his mobile number and location and tells him to wait as he is sending his car to take him to his house for the meeting with him.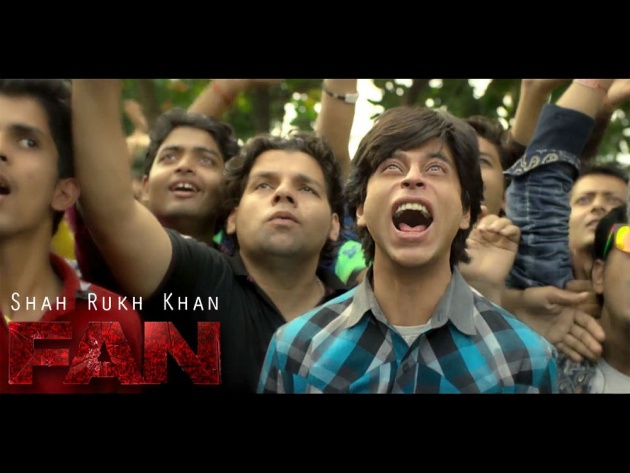 Image Credit: wallpapers.filmibeat.com
Gaurav feels very happy as he waits for Aryan Khanna's car to take him to his house. He calls his parents in jubilation and tells him that he is about to meet Aryan Khanna. Within ten minutes, someone knocks at the door and when Gaurav opens it, he is apprehended by the Police. At the Police Station, he is beaten and tortured and later Aryan Khanna visits him and tells him that he has not done a good thing by beating Sid Kapoor. Aryan Khanna also dislikes Gaurav story and his wish to meet with him because he is a big fan. However, Gaurav feels heart-broken when Aryan tells him that he sent the Police to catch and if he does not return to his hometown, he will face harder consequences. At this, Gaurav becomes Aryan Khanna's enemy and defames him by taking advantage of his similar appearance. He even follows him abroad and nearly causes Aryan Khanna's arrest when the Police thinks that he is doing all the nuisance in the city. Gaurav also enters into Aryan Khanna's home and frightens his wife and child as well as breaking different shields, medals, trophy collections etc and other belongings of Aryan Khanna. However, Aryan Khanna reaches his house and with the help of Neha, he manages to catch Gaurav and a heavy fight ensues between them which results in Gaurav's death and an end to a desperate and a negative fan.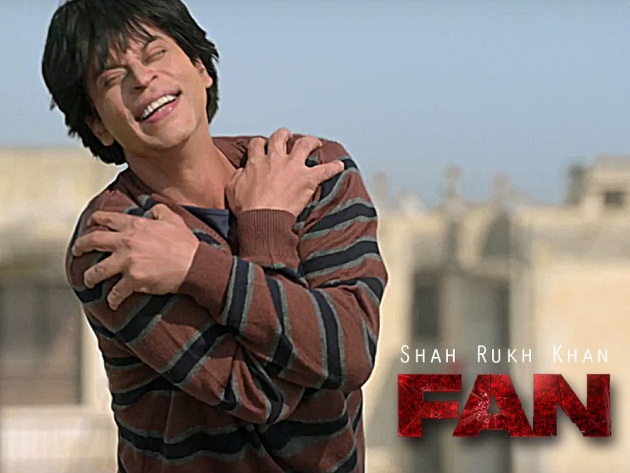 Image Credit: wallpapers.filmibeat.com
Video Credit: YRF via Youtube.com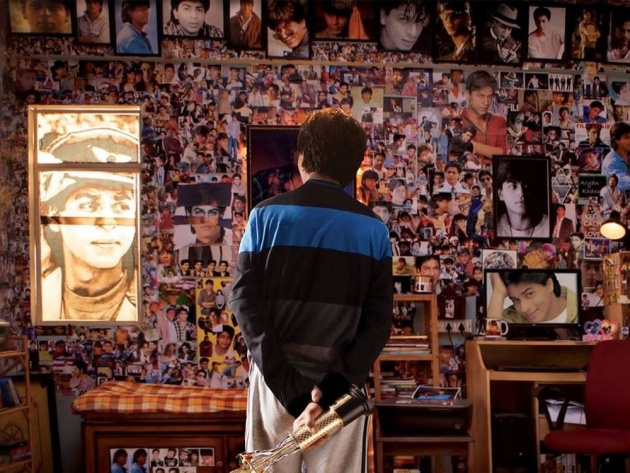 Image Credit: wallpapers.filmibeat.com
✿ Here is Querlo Chat for you. Isn't it fun to chat with a Chatbot ?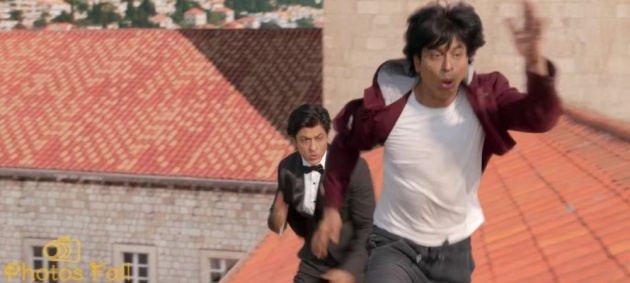 Image Credit: www.photosfall.com
✔ My Movie Review - Conclusion
The movie "Fan" is a very nice movie with an important message. All the film stars have their fans and mostly all superstars like their fans. However, some fans are so much obsessive that they even create embarrassing situations for the superstars. This movie depicts that situation pretty well when a fan is actually causing trouble to the film star. Similarly, some Paparazzi also create very difficult situations for the superstars especially when they try to interfere in the personal lives of superstars. The story line of the movie is very good and the picturization was also very good. Although this movie does not have many songs but still, the charm of Shah Rukh Khan and his acting kept the pace of the movie alive and that is the reason why this movie managed to make a very god business on the box office on international level.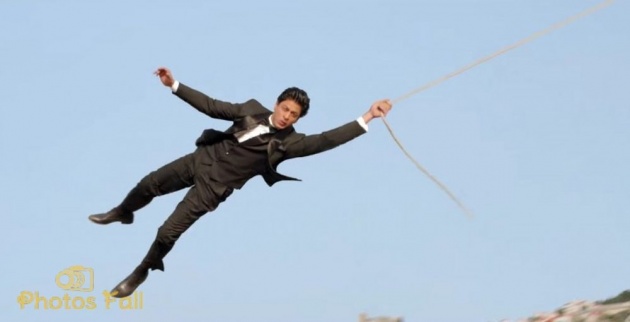 Image Credit: www.photosfall.com
✿✸✔✤✪ - - - - - - - - - - - - - - - ✿✸✔✤✪ - - - - - - - - - - - - - - - ✿✸✔✤✪ - - - - - - - - - - - - - - ✿✸✔✤✪

Thanks for Reading. This Blog was written by Rafaquat Noman (a Resident of Saudi Arabia and a Traveler) for bitlanders.


DISCLAIMER: The contents of Blog above are that of the author and does not represent his company or agency. The sites, videos, and photos used in this Blog are for information purposes only and links are available for direct access. The author does not receive any monetary benefit from those companies or sites.
✿✸✔✤✪ - - - - - - - - - - - - - - - ✿✸✔✤✪ - - - - - - - - - - - - - - - ✿✸✔✤✪ - - - - - - - - - - - - - - ✿✸✔✤✪