Bollywood Movie Review - Singh Is Bling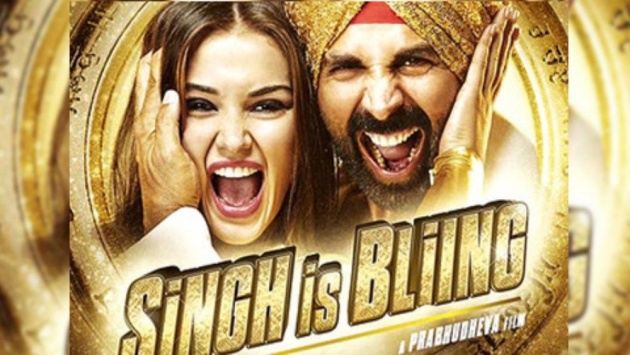 Image Credit: www.filmfestivals.com
✔ Introduction


Hello Dear Friends, I hope you are doing fine and having a good time on bitlanders. Today I have brought up my another new blog with the title of "Bollywood Movie Review - Singh Is Bling" and this blog is about a movie review of a Bollywood Movie which is also known as Indian Cinema. Friends, Bollywood Film Industry is one of the biggest film industries in the world. In fact, Bollywood Film industry produces more films than any other Film Industries in the world including the Hollywood Film Industry. Today, I am blogging about an Indian movie which is full of comedy, love and action. This movie Singh Is Bling was released about two and a half years ago and was a commercially successful movie. The movie has managed to collect more than US Dollars 19 Million on box office till the end of 2017. The movie depicts a typical culture of Indian Punjab as the story revolves around a person (Hero of this movie) who belongs to Punjab. The important difference between an Indian Film and an English Film is the number of songs on which actors perform in Indian Movies, whereas in English movies, it is not common and more focus is put on acting skills only. Nevertheless, I liked this movie very much and I hope if you watch even in English subtitles, you are going to like this movie as well.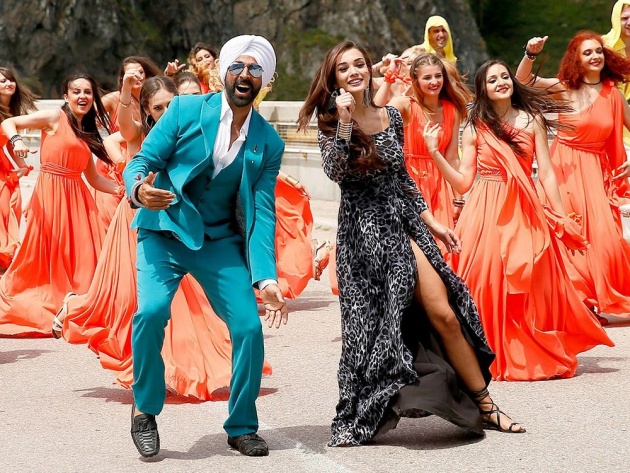 Image Credit: wallpapers.filmibeat.com
The movie "Singh Is Bling" was released on October 2, 2015 under the distribution banner of Eros International. Some details of cast of this movie is as under:
✤ Akshay Kumar as Raftaar Singh
✤ Amy Jackson as Sara Rana
✤ Lara Dutta as Emily
✤ Kay Kay Menon as Mark
✤ Anil Mange as Pompy
✤ Arfi Lamba as Pappy
✤ Sunny Leone as a guest appearance
✤ Rati Agnihotri as Raftaar Singh's mother
✤ Yograj Singh as Raftaar's father
✤ Kunal Kapoor as Sara's Father
✤ Pradeep Rawat as Kirpal Singh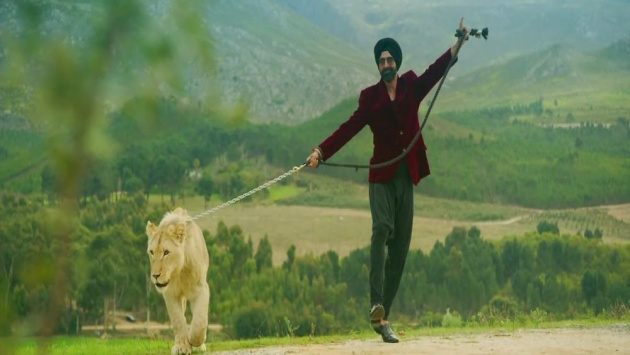 Image Credit: www.hdfinewallpapers.com
Don't go expecting logic in the story, as this is a quirky comedy that solely relies on superstar Akshay's swag to keep you entertained. Amy Jackson is a revelation as she plays her feisty character well and so do the supporting actors. However, it is Akshay, who makes you giggle. Be it by his innocence, seasoned comic timing or bizarre fashion sense - Akki steals the show, hands down.
Information Source: Times Of India
Video Credit: Eros Now via youtube.com
✔ Plot Of The Movie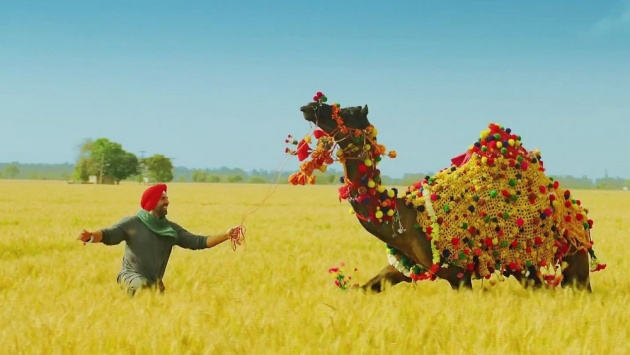 Image Credit: hdwallpapers.move.pk
✿ A Hero Who Does Nothing To Support The Family
The film begins as Raftaar Singh who does nothing productive to support his family is given the ultimatum by his father either to join his father's friend's business in order to make some earning or marry his another friend's very fat daughter. He chooses to join his father's friend in Goa India. Over there, he lies to his father's friend Kirpal Singh that he knows to speak English. He is given the responsibility to perform the escort and guard duty with a beautiful Girl Sara Rana who has come from Romania to find her mother in India. In order to communicate with Sara, Raftaar Singh hires a translator Emily. While on the visit, Sara and Raftaar Singh run into a group of bad guys and over there Sara fights and kick off all the bad guys. Raftaar Singh and Emily get astonished that a soft, slim and smart girl can fight like a commando.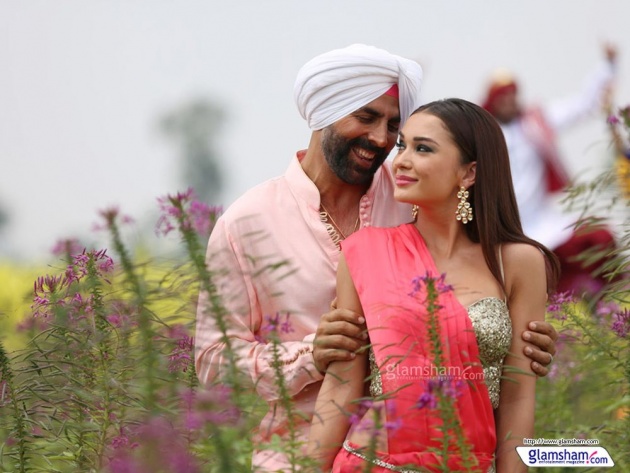 Image Credit: www.glamsham.com
✿ The Heroine Falls For The Hero And Reveals Her Story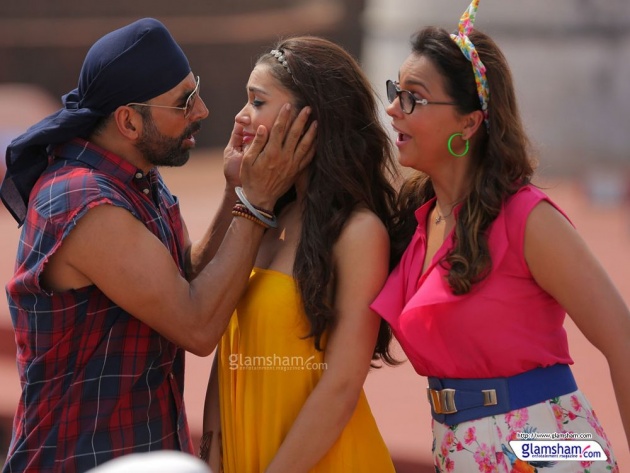 Image Credit: www.glamsham.com
Eventually Sara Rana falls in love with Raftaar Singh because she discovers him as an innocent soul who also likes her. However, here the Villain of this movie makes entry as a Mark, the Drug Mafia Head comes to know that Sara is in Goa, he sends his accomplices to catch Sara and bring her back to Romania. The villain is after Sara because she used to work for him and when Mark revealed that he liked her and wanted to marry her, Sara refused. Whereas Sara had realized that she had made a bad choice to work for Mark and she escaped to India. When the Mark's men reach Goa, they are dealt with iron hands by Raftaar Singh and having known the story of Sara, he takes her to his hometown in Punjab. The parents of Raftaar Singh, especially his mother like Sara very much and welcome her to stay with them in their house as long as she wants. There, the love between Raftaar Singh and Sara Rana blossoms and they have a nice time and decide about their future. Their performance on one of the songs in this movie is appended below with English subtitles:
Video Credit: MUHAMAD HAIDER via youtube.com
✿ The Heroine Returns To Romania Failing To Find Her Mother
Sara is very happy with Raftaar Singh and her parents in their Indian village home. Raftaar Singh's mother now know that both her son and Sara are in love and want to marry. His father is also happy with this love affair and their decision to get married. Now both, Raftaar Singh and Sara search heavily for Sara's mother, however their efforts have been futile and this makes Sara disappointed. She visits a house in which she remembers spending her childhood and she thought her mother would be there, however, there are no traces of her mother there. Sara decides to go back to Romania in disappointment and making a decision to never return to Goa. Raftaar Singh accepts her decision with a broken heart and bids her good-bye promising her that he'll find her mother and will bring to Romania. As Sara returns to Romania, Raftaar Singh quickly manages to find Sara's mother back in Punjab and takes her to Romania after Sara.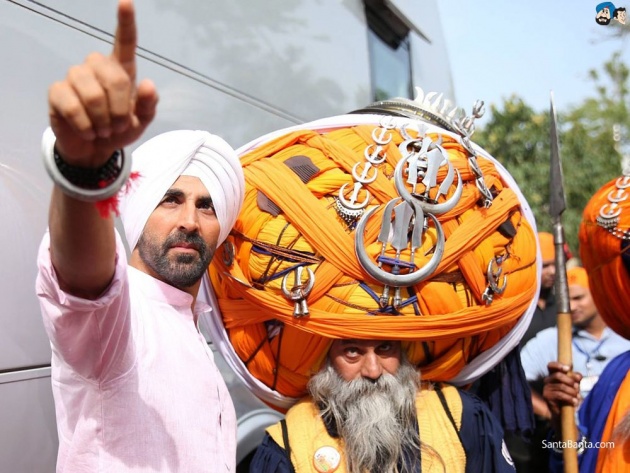 Image Credit: www.santabanta.com
✿ The Hero And Villain Fight Hand To Hand For The Heroine


In Romania, Sara comes to know that her father has survived the gunshot by Mark and is in hospital. She visits there and is very happy to find her father alive. Meanwhile, Raftaar reaches Romania and the whole family reunites. Now, with the blessings of Sara's father and mother, Raftaar and Sara decide to get married. However, Mark again comes in the way and ambushes the church wherein Raftaar and Sara are about to get married. He blackmails Sara and forcefully gets her affirmation to marry him instead of Raftaar Singh. When Raftaar Singh reaches the church, he finds Mark and his men there who have captivated Sara. Mark challenges Raftaar Singh and they both fight so that the winner could marry Sara. After a heavy fight and also suffering gunshot wound, Raftaar Singh manages to beat Mark and his men. In the end, Raftaar Singh brings her wife Sara back to Punjab in order to live a happy family life with her along with his parents.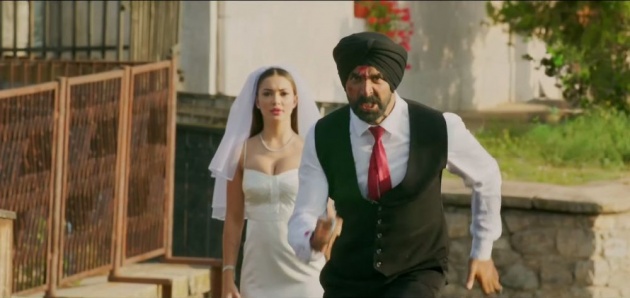 Image Credit: www.hdpicswale.in
✿ Here is

Querlo Chat

for you. Isn't it fun to chat with a Chatbot ?
✔ My Movie Review - Conclusion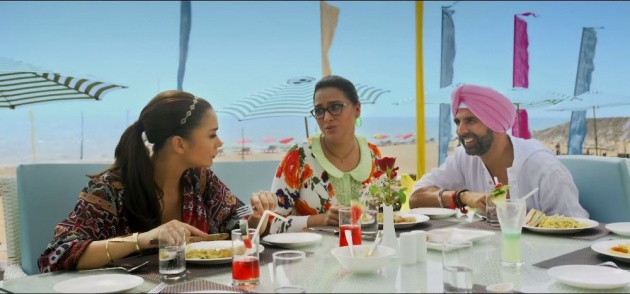 Image Credit: www.hdpicswale.in
This Bollywood Movie is full of entertainment and fun. The filming, camera-work and acting has been superb in the movie. The film has a typical Indian culture touch and it is very attractive. Amy Jackson has done a remarkable job and felt confident throughout the movie. The film contains Five Songs and all managed to get a very good reputation and are hit in the Music Market in India. Akshay Kumar has been associated with the Bollywood Film Industry for about 30 years and is a very experienced actor. Almost all of his movies are hit in Indian Cinemas. The Director of this film Prabhu Deva, who himself is a very experienced Dancer has made sure that dance moves are full of artistry. He has done a remarkable job by keeping up the pace of this movie and by keeping the sequencing of this movie intact. Overall, I rate this movie 7 out of 10 stars and I feel that this movie is a must watch for the movie lovers who like to have a fantastic comedy time with their friends and family members.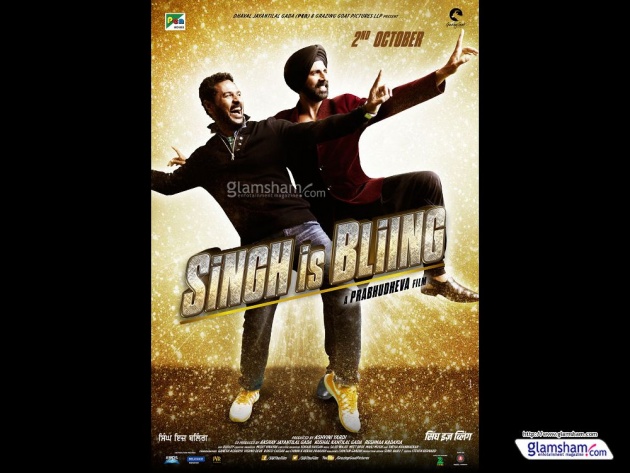 Image Credit: www.glamsham.com
✿✸✔✤✪ - - - - - - - - - - - - - - - ✿✸✔✤✪ - - - - - - - - - - - - - - - ✿✸✔✤✪ - - - - - - - - - - - - - - ✿✸✔✤✪

Thanks for Reading. This Blog was written by Rafaquat Noman (a Resident of Saudi Arabia and a Traveler) for bitlanders.


DISCLAIMER: The contents of Blog above are that of the author and does not represent his company or agency. The sites, videos, and photos used in this Blog are for information purposes only and links are available for direct access. The author does not receive any monetary benefit from those companies or sites.
✿✸✔✤✪ - - - - - - - - - - - - - - - ✿✸✔✤✪ - - - - - - - - - - - - - - - ✿✸✔✤✪ - - - - - - - - - - - - - - ✿✸✔✤✪