I've been collecting historic vintage books for some time now. From Holy Bibles to Dante's to Shakespeares' to Picasso's. I think these old books are one of my obsessions; full of history that should be preserved. No one right now can produce and publish such books. The papers, the inks, the binding, the vellums, the leafs - such beauty they hold.
Below are the pictures to one of my favorite book, an original 1866 copy of The Vision of Hell by Dante Alighieri, translated by Reverend Henry Francis Cary, M.A., along with illustrations by Gustave Doré.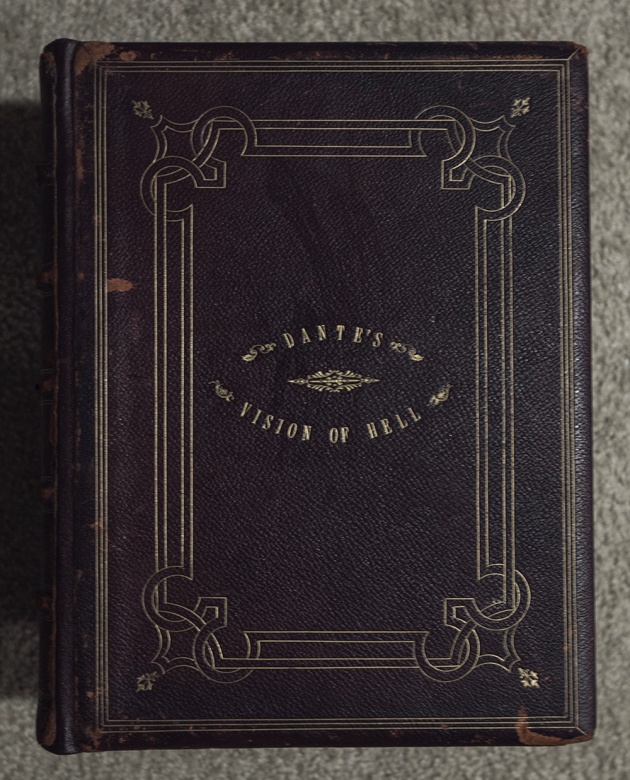 VISION OF HELL, 183 pages count, Folio 15" x 12" x 3", Printed by Cassel, Petter & Calpin, London, 1866.

COMING UP NEXT: [1776] Holy Bible; containing the Old and New Testament at large, together with the Apocrypha. With annotations; theological, moral, historical and critical wherein all the objections of infidels are obviated, the obfcure Paffages elucidated, and every Difficruly explained. By the Reverend JAMES GRANT, L. L. D. Lecturer of St. Leonard, Shoreditch. FOLIO 12.5" x 8.5" x 5", PRINTED IN LONDON, 1776.