If you have been following the news lately, you might have heard about an "event series" called Wayward Pines that's coming soon to TV sets around the world. It stars Matt Dillon, Toby Jones, and Juliette Lewis, and is co-produced by M. Night Shyamalan (The Sixth Sense, Unbreakable), who will also direct the pilot episode. The press release for the series touts it as the next Twin Peaks (David Lynch's timeless TV series about a small town with dark secrets hidden beneath its tranquil surface). But before the series comes out, let's take a look at the source material, the novel Pines by Blake Crouch, which the series is based on.
Pines is a thriller about Ethan Burke, a secret service agent who wakes up in Wayward Pines, an idyllic small town that looks like something out of a Norman Rockwell painting. The woods surrounding the town are gorgeous, the people friendly, and the town just couldn't be more beautiful. But Ethan, who wakes up with no memory of how he got there, and with his body bruised and wounded, senses that something is wrong with the picture, that the friendly folk of Wayward Pines have something to hide. And, as soon as he starts to dig deeper, he unravels a secret that is darker than anything he could have ever imagined.
On the surface, the plot of Pines seems similar to that of Twin Peaks, but as the book progresses, you realize you're in for something completely different. Where Twin Peaks was surreal, with quirky characters, and an aura of supernatural menace that was just plain spooky, Pines is a bleak mystery, where the final twist takes the story into a completely different direction than anything ever done on Twin Peaks. In Pines, you don't get any quirky characters, dark humour, or that deliciously bizarre tone that were hallmarks of that ground-breaking show. Pines is a suspenseful, if somber, mystery, written in clean, readable prose, but one that is ultimately too dark for its own good.
Time will tell if Waywayrd Pines the series can improve upon the source material, since the book itself is somewhat of one-note story. Two sequels to Pines have already been written, so maybe the story will take a more interesting direction in these installments.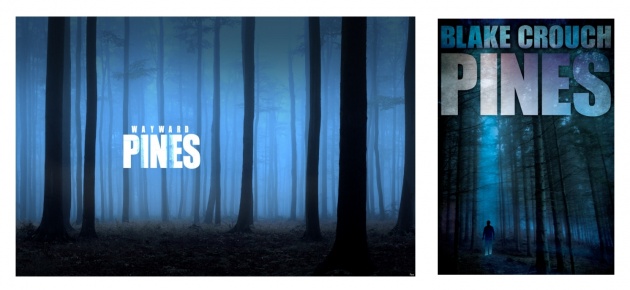 About the author: Ahmed Khalifa is a filmmaker and writer. He is the author of Beware The Stranger, a horror novel, and Egyptian Gothic: Stories. Both books are available on Amazon here. He is also the director of The Weapon, Egypt's first action/supernatural Web Series, which centers on a vigilante called "The Hunter". You can watch the complete first season, for free, here.