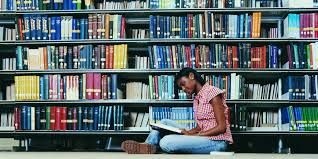 A recent report from the US government highlights that Reading for pleasure is drastically and systematically decreasing. A majority of thirteen and seventeen year olds reported that they only read for pleasure less than twice a year. In past generations the expression bookworm was often heard; today it is almost unheard of, especially among young people. Our young people have become less and less enthusiastic about reading. In fact, that same report supports that finding; it mentioned that up to 70 % of school youngsters do not read for pleasure unless they are assigned reading material in school. So when I came across the story published by the St. Lucia Star about Dmitri love of reading back in March, I was intrigue and eager to give attention to this very important issue. I recognize that the era in which we live in today, comes with many distractions, one that's having a deeply pejorative influence on today's students.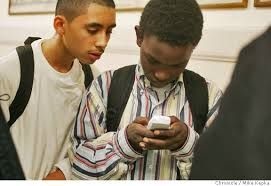 Among the many distractions are television, video games, cell phone, music, social media…etc. Despite these, one of the biggest setbacks is the failure of parents to set up a good reading routine for their kids. It is not until they begin to ask some honest hearted questions will they realize that their children are really lagging behind. Questions such as: Does my child see me reading? Do I read to my child consistently and regularly? Do we read together or do I simply tell my child to read? Do I tell my child that reading is important, yet they don't ever see me reading?
Why today's youths do not read enough? The answer is simple: parents don't read enough. Children learn by example and parent's attitude or action affects their children. One of the ways to solve this problem is for parents to set the example. When was the last time your child saw you deeply engrossed in reading a book? Does he or she often see you on the phone, surfing the internet, or idly posting non- essential material on social media?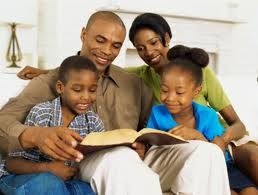 How much do parents expect to achieve if all they do is tell their children to read? If we are to make any significant progress in the way our children build enthusiasm for reading we have to do our part to change it; we have to read as well, not just gossip magazines, but purposeful reading. The bottom line is if we want to awaken our children senses and make them love reading, we as parent have to exhibit that same love of reading.
Too often our communities suffer as a direct result of not planting this vital seed in the hearts of young ones. The result of this nonchalant attitude from parents is sobering. We have the power to pave a successful path for our children just by instilling in them the power of reading yet many fail to do so. Many youths simply cannot express themselves so effectively; it has become an impediment to their overall growth and development. Dr. Seuss sums it up well in his famous quote: "the more that you read, the more things you will know. The more that you learn the more places you'll go." To achieve academic success, reading is non-negotiable. The bottom line is parent need to take this serious aspect of their children lives seriously by making a change. Help your children love reading. Doing so by letting them see that you also love reading, it is only a matter of time before they becomes avid readers themselves, which will benefit them tremendously as they get into the teenage years. Again, love for reading is not miraculous, it takes effort and it is a parental duty to consistently pick up a book and read; thereby creating curiosity in a child as they observe their parent. Curiosity in turns builds desire, and desire pushes them to pick up a book without anyone having to tell them. It is only when reading becomes solidly rooted in a child's heart, will they be moved to pick up a book, becoming glued to it, imagination running wild, as they explore the pages of the book, shutting themselves from their present world as they journey page after page into a whole different world, without the urge to put it down not even for a second; ultimately transforming them into Bookworms. Whether you are rich or poor the opportunity is open to all. The best and easiest way to instill love of reading is to start at a young age.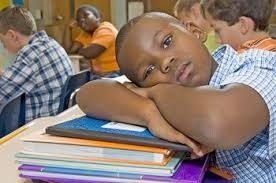 In developing countries the decline in the number of youths going into scientific fields or majors in college most of the time has to do with inadequate reading ability. Many youths who did not build this vital love for reading from infancy find themselves at odd with scientific major requirements and as a result many of them resort to social science major such as Travel & Tourist, Business Administration, and Hospitality & Management- in short majors that do not require significant investment of their brains cells and thinking ability. Every year we have so many graduating from social science majors with no jobs available in those fields while there are a high demand for agronomists, engineers, doctors, certified electricians, plumbers, carpenters, roofers…etc. Teachers and educators will do their parts but the greatest and most effective method must come from parents instilling in their children the value of reading. Why? Because parents have the best interest of their children at heart and are responsible for their formidable years.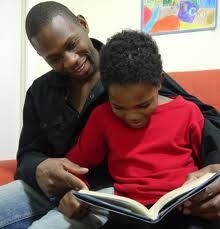 In order to try and change this precarious path and get our young folks excited about reading, we started an ambitious program to help stump out the problem by encouraging the youths of St. Lucia to read and blog about subjects they are passionate through our sponsor BitLanders.com platform. We at Examer Company Ltd of Saint Lucia ever so engaged to raise the awareness against the idleness of the Island.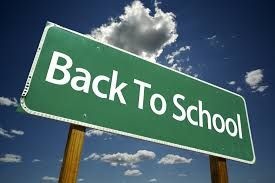 In less than three weeks students around the island will resume school; parents have you given thought to your unique role and how you can contribute to them becoming good and excellent readers?
In our next blog we will discuss how Social Media is affecting the time parents spend with their children.
Examer Company Ltd in partnership with BitLanders.com, Women' Annex Foundation and BuntuAfrik.com are raising the awareness and finding ways to inform and educate those who are willing to listen and take note. In Albert Einstein words: "any fool can know. The point is to understand." We don't want to be satisfied with our children knowing we want them to go beyond knowing, we want them to understand and come up with substantive conclusions. That can only be achieved when they have developed the joy and love of reading.