Video credits: GMA News via YouTube
Boracay, Philippines - Earlier in March, the president of the Philippines, Rodrigo Duterte had finally announced the official closure of Boracay Island for tourist. Though this seems to be a sad fact to tourists, business owners and locals alike, I personally believe the island badly needs this break.
It was in 2016 when James and I went to Boracay Island as a side trip when we visited Roxas City. Truth is, the island which has been awarded multiple times for being the best island in the world was never part of my travel bucket list. Why? Because of the reviews, I read online about the island being overcrowded. I follow a certain blogger as well under the name of Backpacking with a Book and she always includes Boracay to be one of the islands that require a leave.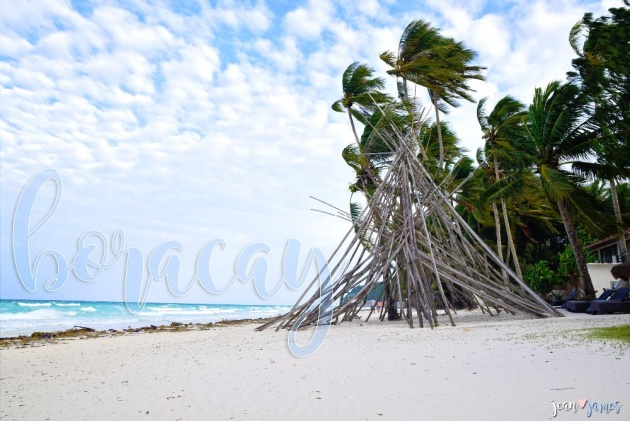 Image credits: Jean Beltran via bitLanders
I didn't realize the seriousness of this issue until James and I went to the island, just a side trip because we thought Roxas City is just very near to Aklan. There's no doubt, the beach is beautiful but there are really severe issues with that island. We booked an affordable room just very near to Station 1 and truth be told, the island has the finest white sand beach we had gone but unfortunately, it was August, not in season and there were strong waves and rubbish all around the shoreline.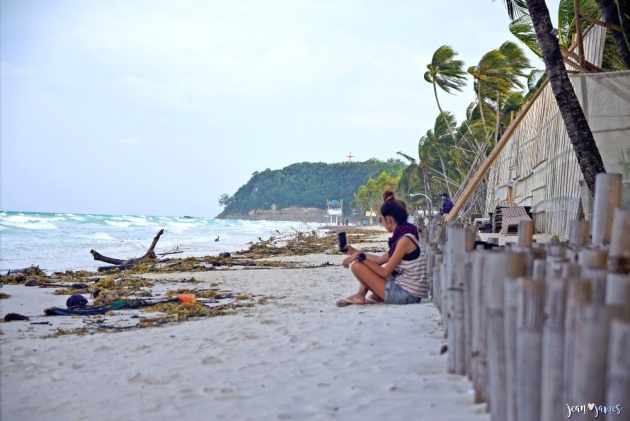 Image credits: Jean Beltran via bitLanders
But the main issue we had was the very narrow roads, waste all over the place and we were not even in the main shoreline! Business establishments which were standing just a few meters away from the shoreline and a lot of individuals lurking their way to trick you with their promos but will end up cornering you to ensure they'll get their mission accomplished. I can totally vouch that Boracay indeed requires a much-needed rehabilitation.
The time had come and I am very happy to know this. I know there are locals and workers who will be affected by this but this is to save nature, our natural resources and keep this island as beautiful as how it looked like hundreds of years ago.
Now that this happens, where can all these flocks of tourists go? I have here a list of islands which has almost the same beauty as Boracay. All those tourists who want to go for a vacation can consider the list below instead.
Spot 1: Nacpan and Calitang Twin Beach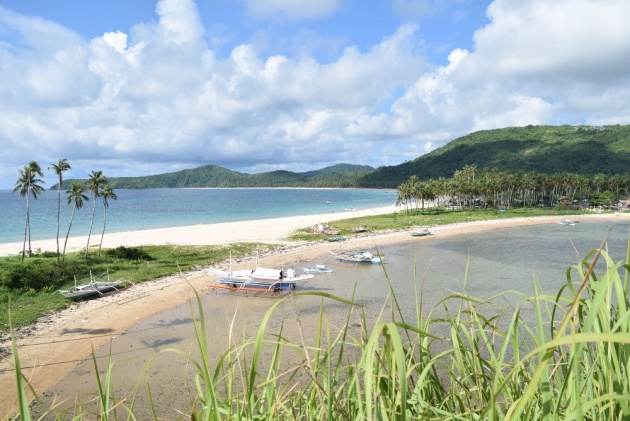 Image credits: Jean Beltran via bitLanders
El Nido's version of Boracay but is more peaceful, uncrowded and still virgin because there are no buildings, establishments or even stores around, only a little hut with limited menu options.
But its beauty is something you'd dream of even after visiting it. That's what I felt even right now. When you see the long white beach shoreline, you'll appreciate God's gift to humanity. This beauty is something that needed a reservation, something that we hope won't be spoiled or destroyed by humans. We want that this will only be kept as is but of course we have to share this beauty with others as well for them to also appreciate this hoping that those who will come tomorrow will also observe the same cleanliness that it was when they arrived.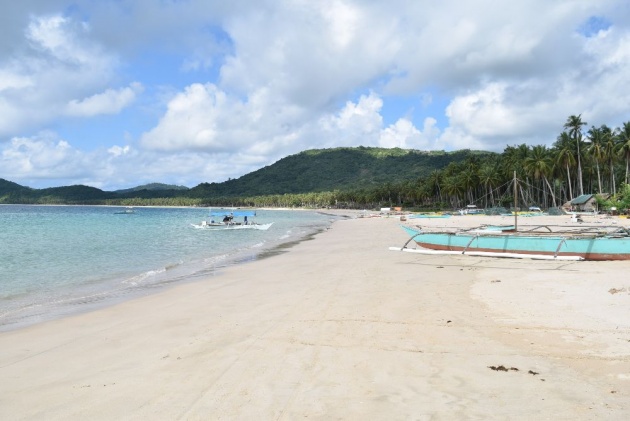 Image credits: Jean Beltran via bitLanders
To get to Nacpan Calitang Beach, one can take a public jeepney or rent a motorbike from main El Nido. It will only take 20-30 minutes drive and a beach full of tropical coconut trees will greet you and most especially, its pristine white sand beach.
Spot 2: Kalanggaman Island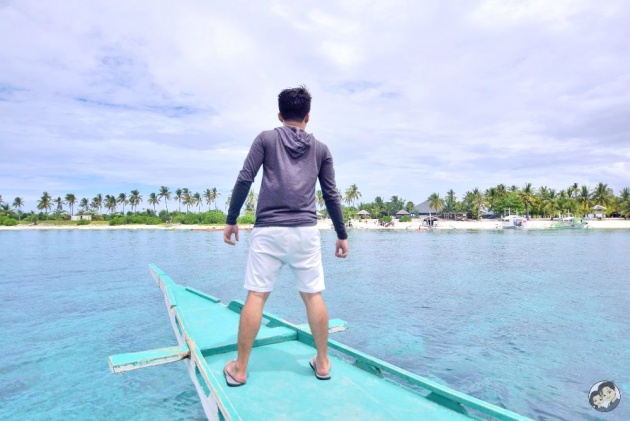 Image credits: Jean Beltran via bitLanders
For those who want to experience a more island life, please visit Kalanggaman Island in Leyte. This island has a sandbar which looks like a bird's wing when seen from above. There's a resort on the island with a teepee designed cottages. There's no electricity and drinking water supply so it is evident that the basic commodity prices here are high which is very understandable.
Since coming here takes effort, it is best to come in a group, there are legal boats which operates here and which are only allowed to get into the island, thus a group should make a call to the Leyte tourism office to reserve a slot prior to coming in the island.
Video credits: Jean Beltran via bitLanders
From main Leyte or Cebu, the travel time may take 2-3 hours via a bigger pump boat. Always bring enough food and water supply and ensure that you get enough dry clothes for the entire stay. Don't miss the sunrise and sunset if you are planning to stay overnight.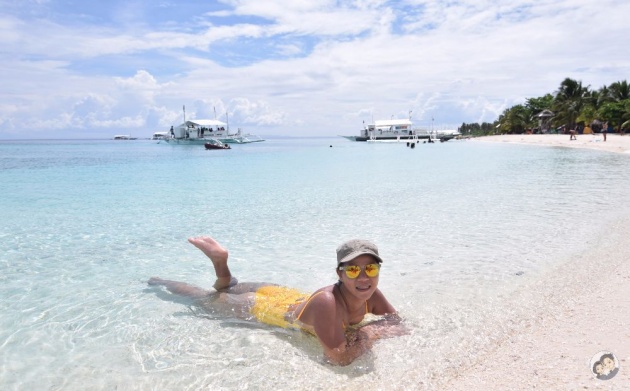 Image credits: Jean Beltran via bitLanders
Also, guests and visitors can roam around the island by foot, it would only take less than an hour to do so but if you are taking photos, it would be best to spend some time.
Spot 3: Negros Occidental's Sipalay Poblacion and Cawayan Punta Bulata Beaches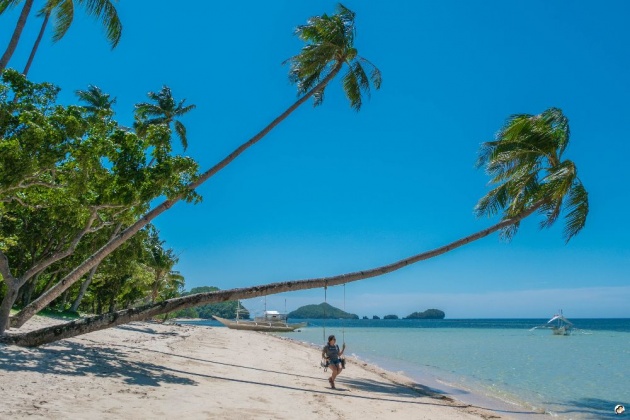 Image credits: Jean Beltran via bitLanders
I had mentioned in my previous post that Negros Occidental is an underrated island. It has wonderful spots, romantic places and most especially, a long stretch of peach powder beach at Poblacion Beach and Punta Bulata Beach shorelines.
If one wants a peaceful resort, go over to Punta Bulata which is at Inayawan, it is situated at the end of a long intersection with a huge land area and its resort rooms distributed in the entire resort.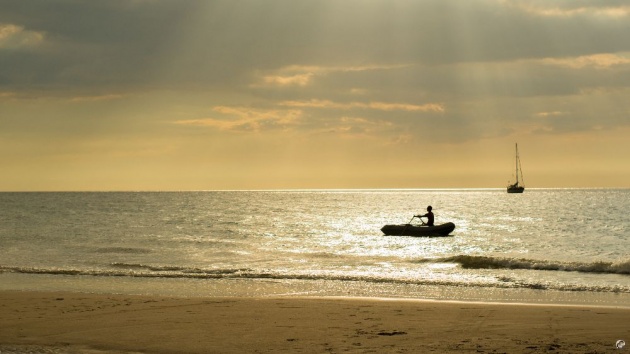 Image credits: Jean Beltran via bitLanders
Sipalay's Poblacion beach as well is something that one would love to visit when in Negros Occidental. Although not that white sand, the peachy colored sand will allow you to go observing the wide ocean, there are locals around waiting for fishermen to arrive at the shore while there are also others who go fishing at the distance. The best time to come here is at a time when the sun is about to set.
The beautiful sunset will make you want to come here again and again, like every single day so you can watch it setting all over again. And the best thing about Poblacion Beach? It doesn't have any entrance fee! It's all for free! How about that?
Then you can also watch local kids go surfing or skim boarding! Or better yet join them too and learn that new skill!
Negros Occidental is a must visit!
Spot 4: Anda Quinale Beach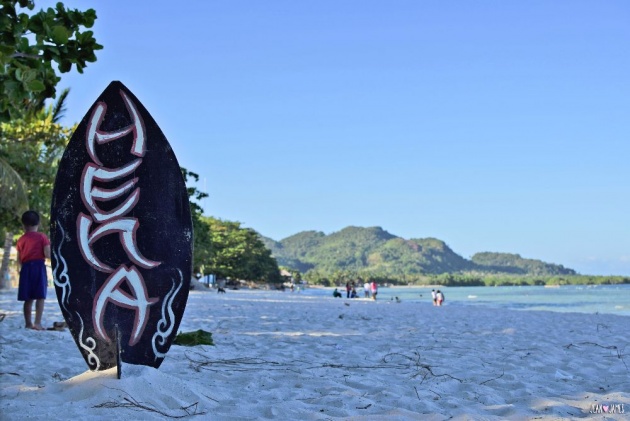 Image credits: Jean Beltran via bitLanders
Beach lovers would also fall in love with Anda in Bohol. Because of its fine white sand and a long beach shore, this will make kids play at the shore and into the waters safely. Because the waters are shallow and require few minutes of walking before reaching a deeper part of the beach, Quinale can be considered a child-friendly beach!
But aside from being at Quinale, Anda also offers more other beach resorts. There are public and private ones too, you can go beach hopping in fact! Aside from that, Anda also has cave pools which are really interesting and are very affordable. Plus they won't take much effort to go over to these cave pools.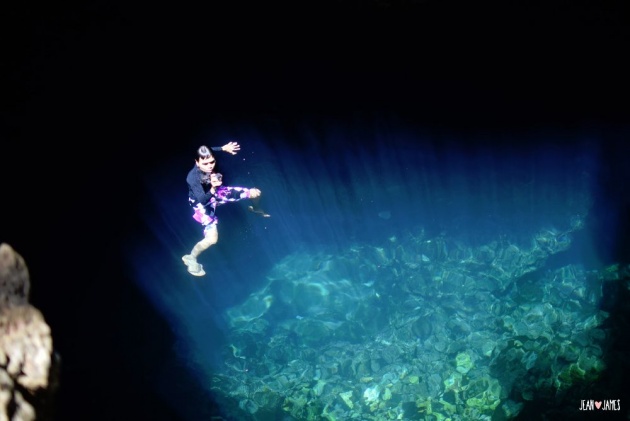 Image credits: Jean Beltran via bitLanders
From Tagbilaran City, it will take two to three hours of bus travel to arrive at Anda. Or be like foreigners who usually rent a motorbike and travel their way to Anda.
There you go, you got your options, leave Boracay as it takes a break and rest. It will be a great time to also give exposure to other spots as the Philippines has a lot of other places to explore!
This blog entry was written and published by Jean Beltran-Figues for bitlanders.com.