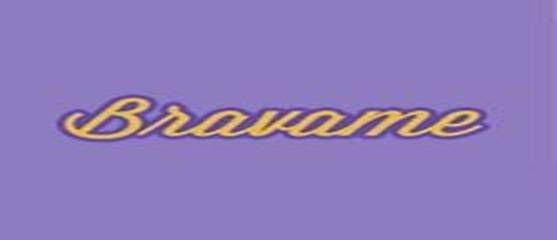 Bravame.com is an Entertainment Website presenting Independent films, animated movies and also web series to their viewers. Bravame Web TV offers the best experience to watch online free high quality movies on high quality platform.
Bravame.com is also a part of New York City Based MTI USA Inc., which is a holding company started by Francesco and Tommaso Rulli in 1990's. Today this is one of the famous and major Companies and provides over 40,000 independent filmmakers a platform in online film and video distribution industry.
Here online channel Bravame.com is also stand to show the excellent work of independent filmmakers on high quality platform without any cost to give the all viewers finest experience.
What is Independent Film's?
Independent Films are those which are directed out of the main film studio system. In simple words Independent films are different from major studio films as per their style and contents. These professionally made films reflect the vision and approach of independent filmmaker who mostly made movies on short budget and on limited release. Before distribution these movies are screened at film festivals.
Bravame.com shows the quality work of independent filmmakers. This web TV shows the animated films that are mostly likable by kids, web series where scripted video is show in several episodes online and short films that is short movies mostly less then 40 minutes.
How Can Watch Films at bravame.com
To enjoy the excellent work of independent Filmmakers at Bravame web TV first you need to go its official website bravame.com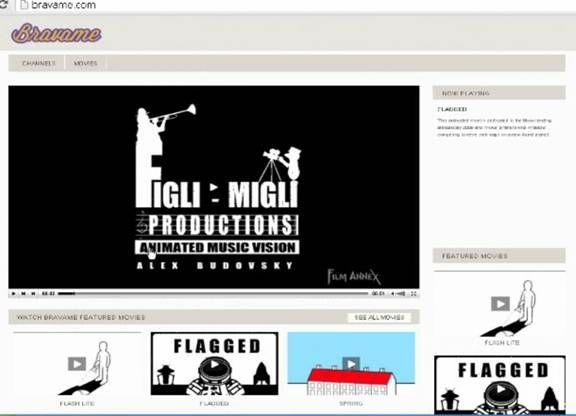 When you put the html address of Bravame web TV you will find home page somewhat like above where you can find the featured movies. Now to view more variety of collection you need to click on Channel or Movie Buttons. These buttons are on top left side of home page.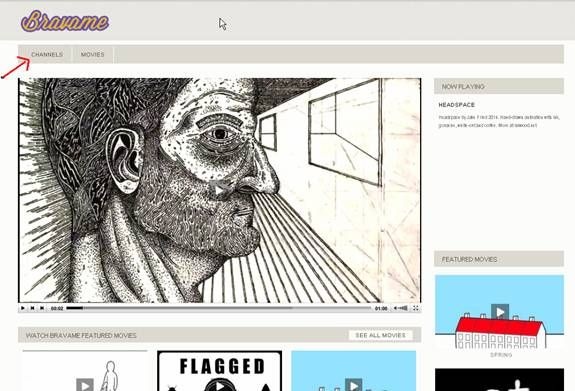 After Clicking On channels button you will find the good different channels of movies to view. See the image below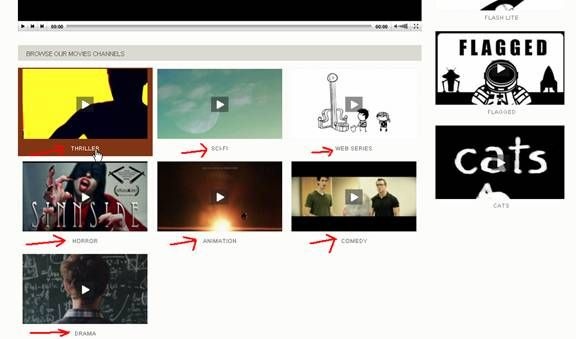 Now here, after clicking channels Button, you can watch different available channels like thriller, Sci Fi, Web series, Horror, Animation, Comedy, and Drama of your choice. If you like Thriller movies then in Thriller channel you will find all thriller movies. Now you no more need to browse all movies to search for your favorite channel.
But if you like to view different movies at once at one place then there is also another option. You just need to click on Movies Button and here you will find all collection of different channels at one place.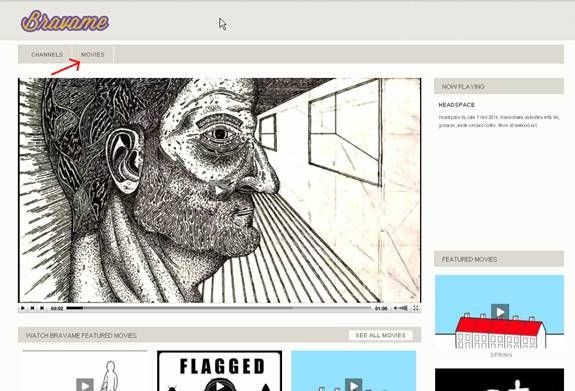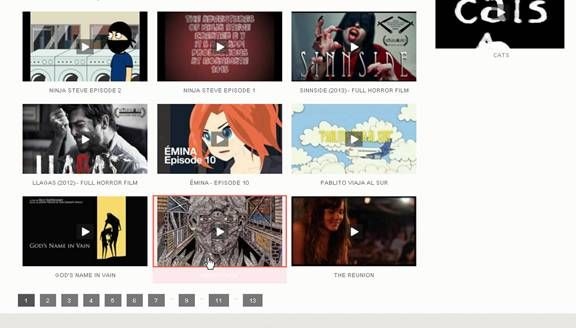 That's all and with this easy way you can watch quality movies on this user's friendly website. And get inspired how these independent directors and animators produce independently short films to show their creativity to audience in effective way.
Why to Choose Bravame.com?
Are you thinking why need to choose Bravame website if also another's exist. Here you have lot of reasons to choose this web channel
No signup requirement
Here you have no need to provide your personal information to watch quality movies. You can watch all without sign up and free of cost
HD Quality Movies
All movies available here are of HD quality. Now you can enjoy excellent work with best quality platform
Unique Movies
Most of the work here are unique which you can't find on another web. That's it's your golden chance to watch unique work of independent directors with best quality at no formalities.
No Spamming OR No Harmful Cookies
You can watch movies online with security that there will be not theft of any information from computer or online service
All these mentioned quality of Bravame website make it attractive to view quality movies to have safe and excellent experience of movie watching.
Bravame Facebook Link
http://www.bravame.com - https://www.facebook.com/Bravame