British Prime Minister David Cameron during his trip to Helmand visited a team in this province and he announced his country formal support to the improvement of football in Afghanistan.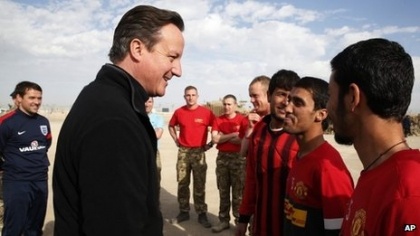 David Cameron after visiting officials of afghan football federation in Helmand announced his support from the development of this game in the country. In this meeting Ali reza Aqazada secretory general of football in Afghanistan Mujtaba faize defender from national team and Gauhary head of the afghan's premier league have met on behalf of afghan football Cameron and Mical own an English football star and beside that they agreed upon an agreement between Afghanistan and Britain football so it will make better cooperation between these two federations and will help to make Roshan league.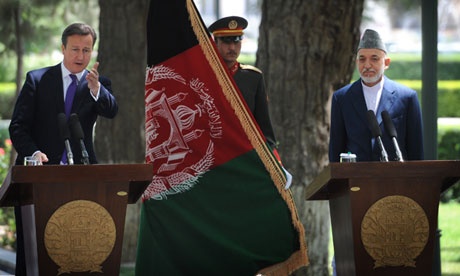 Cameron encouraged the last improvements of our national team and he hoped that he will meet our national team in 2022 world cup in Qatar. He also promised on a friendly match between afghan and British national team in near future which will be held in London national playground.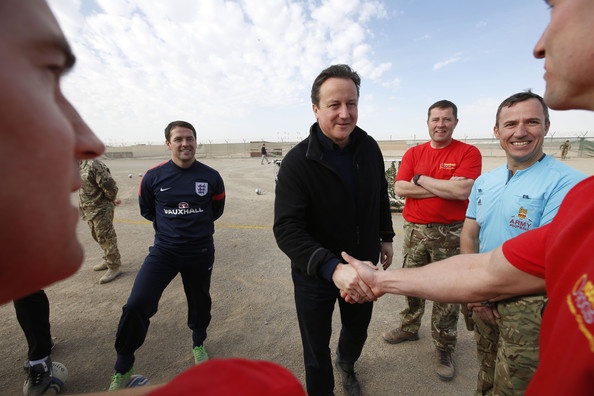 It really shows the interest of the world football towards our national team if we look during four month president of UEFA and president of Fifa and now David Cameron all of them are the high profile in football are shows their interest to our football to support it so now it is up to afghans that how they can stand their football in its own foot and play in international fields in deferent world cups.