While I was working with a client we were discussing the many ways you can go about building a blog online. Building the blog and identifying the reasons for starting one can relate, but they're really two different topics of conversation. So for this article I'm not going to dive into the reasons you would start a blog, but I am going to discuss the two popular methods when you care about content marketing, control, and search engine optimization.

The majority of the websites that I build and operate are running Wordpress. Wordpress is a great content management system and is easily accessible via Wordpress.com or Wordpress.org - The difference between these two is the .com allows you to get started immediately, but you'll have to have it hosted on Wordpress. So your blog will be something like Thisisablog.Wordpress.com - Wordpress.org allows you to install the CMS on a .com and control its visibility and content from an administrative login. You start from a predetermined theme and combine plugins to compliment your website. There are thousands of plugins and themes.

Tumblr is quite similar to Wordpress for a lot of the reasons listed above. There are plugins, themes, and you can host a Tumblr following the same format such as Thisisablog.Tumblr.com. You can also have the Tumblr blog redirected to a .com so it can be mapped to your website. The content can be displayed on your website, however, it lives in Tumblr. You do not own the origin of this content, but the benefits of Tumblr go into social media. You get to activate and engage the Tumblr community while still branching out into other mediums you would've anyway had you went the Wordpress route.
Wordpress though does have a pretty nifty back-end and for those who aren't capable with HTML, CSS, or some basic coding (I'm raising my hand here) Wordpress is usually a safer bet.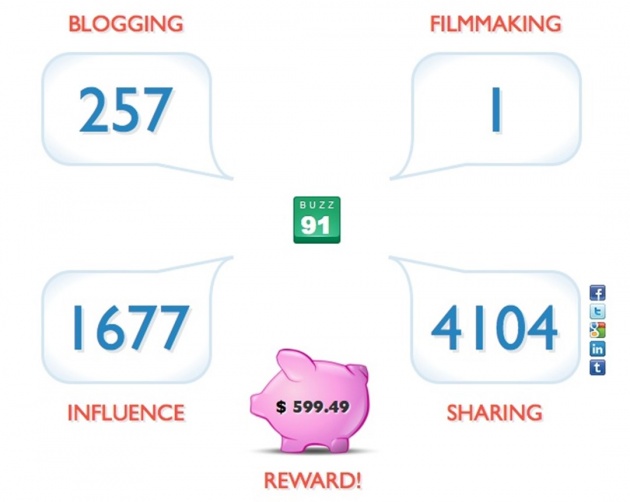 For those just interested in the content themselves Film Annex is a fantastic platform for content marketing. You share content, get paid, and you don't need to worry about the back-end. For those looking to expand their reach onto other websites Wordpress or Tumblr are both fantastic options, but do a bit of digging to see what's right for you. I hope this helped you gain some insight on the two services.