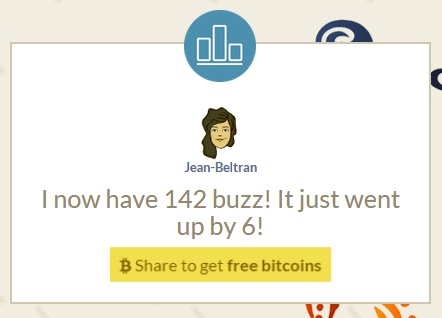 I have been really intrigued about this kind of notification which has been shared by my co-bitlanders here before and I have been wondering as to why I haven't received such until today.
When I logged in and went to the homepage, as usual I have ten featured posts which has five satoshis per post and I did click and claimed them all. After that I noticed something below, this photo above showed up. I was astonished, it says 142 buzz but when I checked my current buzz, it's only 134, now that made me think this thing here is getting data from the previous day. But anyway, I still clicked it. Here's what it showed: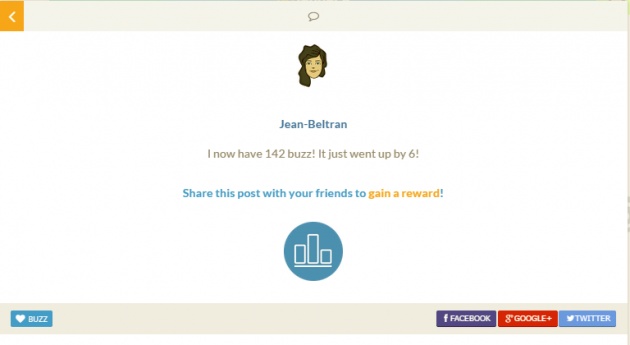 Alright so I have to share it so I can gain a reward, I was excited on what reward would it be. I thought it was a buzz point which is what I really needed. And then this showed: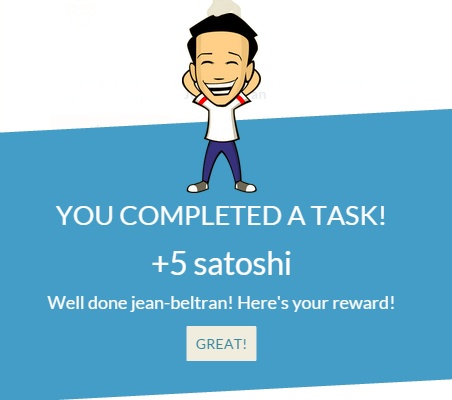 I was like, what? Satoshi only? Well I am just being honest here, I don't really claim those satoshis that much, well whenever I go to the homepage, I would claim them but I am not too interested on those satoshis but anyway, I am still thankful for that.
So hopefully, it will be buzz points in the future.
Update:
my bad, I somehow missed to read the note, it's says share to get free bitcoins