Hello friends,
Welcome to my another C blog which is about health tips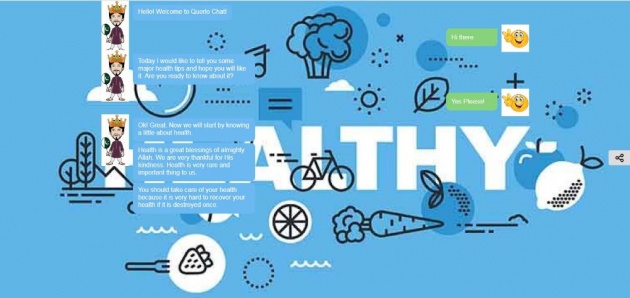 Image Credits: Screen Shot taken via Querlo Chat Survey (Prepared by Querlo)
Dear friends, you may have known this famous quote that "health is wealth". It is true and there is no other wealth than good health.
Friends you may have read my previous submission about health. You may check it below;
Friends, my this submission is featuring C blog and also contains Querlo Chat survey.
Guys before I go ahead with health topic, first I would like to tell you what is C blog and how do we write it?
C Blogging on bitlanders:
C blogging is the latest technology presented by Bitlanders and Querlo MTI USA. You can now create Blogs with the help of Querlo chat and now you can share your ideas more easily and widely.
C blogging contains info about your topic and user-friendly Querlo chat survey. You can create your own Querlo chat survey using the Querlo website.
You can find more about C Blogging here;
bitLanders, the worldwide blogging platform, introduces the future of blogging "The bitLanders C-blogging", Conversational AI blogging by Querlo powered by IBM Watson and Microsoft Azure with the purpose to provide bloggers the possibility to communicate and establish a conversational relationship with their readers.

Thanks to the world's most prompt technology - Artificial Intelligence, powered by Querlo's conversational AI technology.

Querlo integrates the DeepQA Artificial Intelligence functionality of IBM Watson and Microsoft – a collaboration which sets Querlo apart from other solutions in the market.

Information credits: New topics for "The bitLanders C-blogging"! via Micky's Blog
Dear friends, I'm sure you may have learned the basic idea of C blogging. Now, let's move to our topic of the blog.
What is health?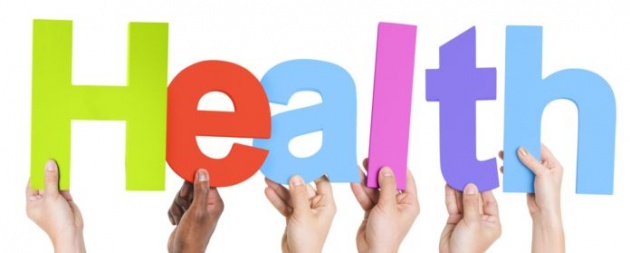 Image Credits: http://www.suttanews.com/
Health is a great and priceless blessing of Almighty Allah which has no substitute. Health is very important for every human. No one can compromise on health. Every person wants to be healthy and fit and he tries many things in his life to be healthy. There are several diseases which may destroy our health. There are also several things which may destroy our health. We can make our self healthy and fit with different tips and things. We should take care of our health properly.
Video Credits: Sunnybrook Hospital Channel via YouTube
I have prepared this article with some healthy tips so that we can remain healthy and safe in our life.
Here I am also presenting some useful tips which will help you to stay healthy.
Drink as much water as you can to stay healthy and safe.

Don't eat too much food. Try to eat less food at night time to stay healthy.

Walk daily in the morning to stay healthy.

Keep your mind away from tensions and worries to stay healthy.

Bath daily to stay healthy and clean.

Sleep in time and wake up early in the morning.

Adjust yourself in physical activities to keep your mind healthy and fit.

Do exercise regularly to stay healthy and fit.

You can also play games like football, cricket, and hockey to be healthy and fit.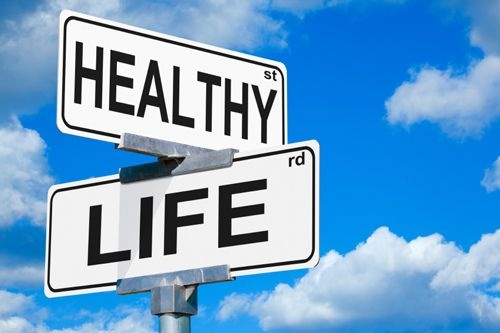 Image Credits: https://churchinvancouver.ca/
The above I have mentioned a few tips for your good health. These tips will make you healthy and fit and you will also spend a happy life.
Querlo Chat Survey for Health Tips: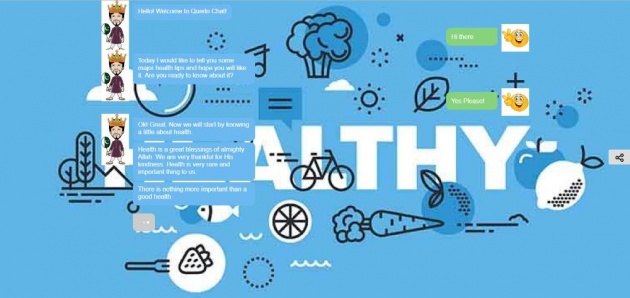 Image Credits: Screen Shot taken from the Querlo Chat survey
Here I have prepared a Querlo Chat Survey to describe some useful health tips with you and I'm sure that you will like it. Enjoy the chat and find useful tips for you about health and don't forget to tell me about it in your comments.
Querlo Chat Survey
Querlo Chat Survey Credits: Chat Survey prepared by Asad Munib via Querlo.com
Dear friends, I'm sure that you will like my article if you find it useful then don't forget to share it with your friends on social media. Friends also tell me in the comments sections about my article.
Video Credits: Apollo Hospitals Channel via Youtube
Dear friends, Join the bitlanders blogging community to earn and learn. You can join bitlanders through the following link;
Friends, you may have liked my article, do you want to read more articles written for Bitlanders by me?

Just do click on the link below and log in to Bitlanders to read more;
Friends, If you love my blog and find it useful then please Share it on Social Media!
Thanks for spending your precious time with us.
Best Regards