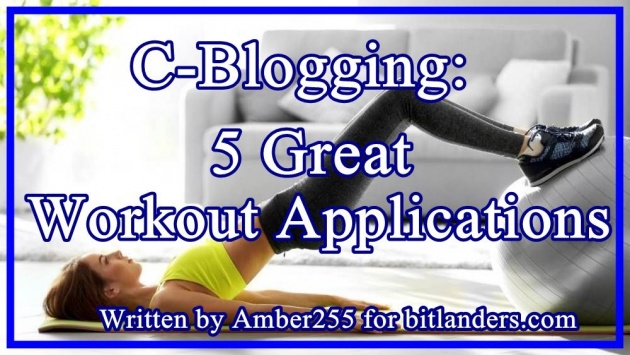 C-Blogging: 5 Great Workout Applications - Photo credit: hindustantimes.com, Edition by Amber255 via Bitlanders.com
We can find many theories of aging, but any of them doesn't explain why the aging process starts. However, there is no anyone who would not like to feel healthy, to feel strong, to stay young as long as possible, and to live as long as possible. How to make this?
To make this, at least we need to eat healthily and engage in sports. There are a lot of phone applications that will help us with the latest: running trackers, personal trainers, ready-made exercises, meditation exercises, seven-minute exercises.
The Internet and a variety of software applications for mobile phones successfully replaced all the newspapers, TV, cinema, gaming console, photo and video camera, and much more. Today, special fitness apps for smartphones claim to replace the personal trainer for sports fans. These smart programs count calories spent for the day for you, monitor your heart rate, remind you of training, offer specific exercises for physical activity, encourage, and motivate you in the process of doing fitness.
Many people's life consists of home-work-home, and in this routine, we easily forget that our body needs some physical activity if we want to stay in good shape. It is difficult sometimes to find time to do some exercises, but we should remember that ignoring our own body's health, we can get undesirable consequences in the future.
So what is the way out, if we want to keep our body in shape, creating a daily habit to do some sports. Applications from this collection will help you create a sports training program, fix your technique, create a habit of doing sports, and track progress.
Any smartphone will successfully cope with the role of a mentor and an inspiring companion. All you need is to install a special application and not allow yourself to be lazy.
Today I decided to write about five mobile applications that could be useful for fitness to others. I used those applications in one or other time, so I know all their benefits and weak sides. I try C-Blogging for the first time, and I found it interesting and funny tool. Welcome to check my blog and leave your opinions.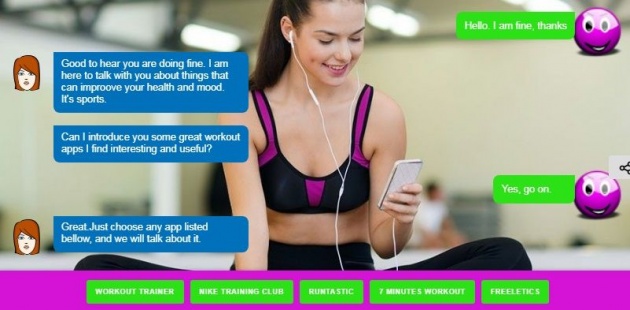 C-Blogging: 5 Great Workout Applications For Smartphones - Image credits: screenshot of the querlo.com
If you have never used such programs, then try to start with the Pedometer. This program in the background every day will count the number of your steps, convert it into kilometers and calories burned, show how much time you spent in motion, accumulate similar statistics for the period. In this case, you can set a daily goal for yourself by the number of steps, and the program will perfectly motivate you to achieve this goal. All you need to work with Pedometer is simply installing it on your mobile phone and carrying the gadget with you.
For those, who already have used one or another workout application, I suggest to check my C-Blog and find out five perfect free workout applications for easy using.
Chat with me on the QUERLO for more info about five great workout applications for your smartphone.
I hope that among the workout applications I presented in my C-blog, you will find a reliable fitness assistant and motivator that will help you make your sports activities more interesting and productive.
If you install at least one of these applications on your smartphone and will systematically follow its advice, then with time you will gain habit to exercise every day.
Stay healthy always!
"C-Blogging: 5 Great Workout Applications For Smartphones" is written in support to bitLanders' C-blogging. I invite you to add your contribution to C-Blogging too.
The future of blogging - The bitLanders C-blogging

bitLanders, the worldwide blogging platform, introduces the future of blogging "The bitLanders C-blogging", Conversational AI blogging by Querlo powered by IBM Watson and Microsoft Azure with the purpose to provide bloggers the possibility to communicate and establish a conversational relationship with their readers.

Thanks to the world's most prompt technology - Artificial Intelligence, powered by Querlo's conversational AI technology.

Querlo integrates the DeepQA Artificial Intelligence functionality of IBM Watson and Microsoft – a collaboration which sets Querlo apart from other solutions in the market.

Credit: bitlanders.com
Thanks for chatting with me at Querllo; see you in next C-blog.
***************************************************************************************************
Thank you for stopping by and reading my blog.
2019, All Rights Reserved.
You are very welcome to join Bitlanders and share your valuable knowledge and opinion.
***************************************************************************************************