The popularity of Instagram stories gets me into trying out different types of mobile apps which would then allow me to make use of their templates or tools which can be shared over to social media such as Instagram's stories which can also be cross posted over to Facebook.
I have shared a couple of apps before such us Unfold but unlike before, this new app offers a different take in creating stories and so allow me to share with you this great app!
Since I am a sucker of anything free, I also made it a point to be able to create Insta stories with good layouts and interesting color themes on my social media account with free templates instead of creating them from scratch. StoryArt is a good option because it provides several free ones although it also has premium ones.
Today, allow me to share StoryArt, its features and how it is also a good option for Insta stories.
StoryArt Mobile App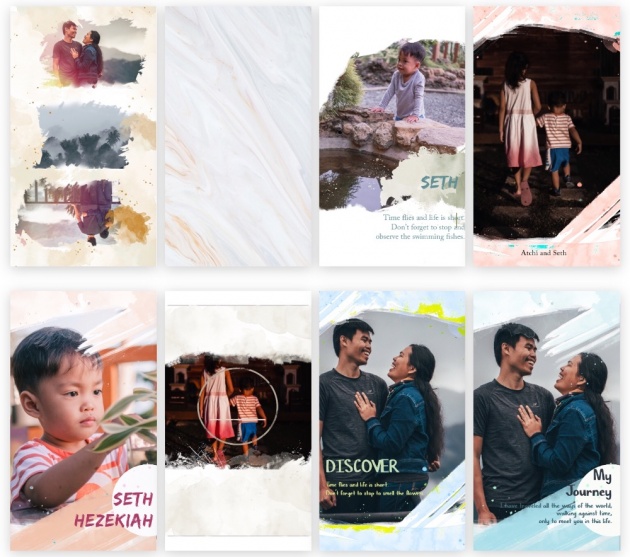 Image credits: screenshot from Jean Beltran-Figues uploaded via bitLanders
StoryArt reminds me of my previous Photoshop arts which I had shared online through my free scrapbook website, although it is not anymore being maintained today, I can still recall how I love posting on that site more than five years ago. I even received my first Google Ads payment straight from Google!
So, why does StoryArt reminded me of my website? Well, because I have a lot of templates too before in which those who would download can edit by adding their own photo and texts. What I did before was give them the PSD and font style files.
Anyway, it was just history but it is a bittersweet one however, seeing StoryArt really encourages me to make my own templates again.
But this C-blog is not about my own templates but StoryArt's. In the Querlo Chat below, you will learn about about an overview of the app's features such as their free templates, the filters, the option to change the theme colors and even their premium options.
Participate the Querlo Chat today and start using the StoryArt app to create your own Instagram stories. You'll be amazed with how wonderful your Insta stories will turn out to be afterward.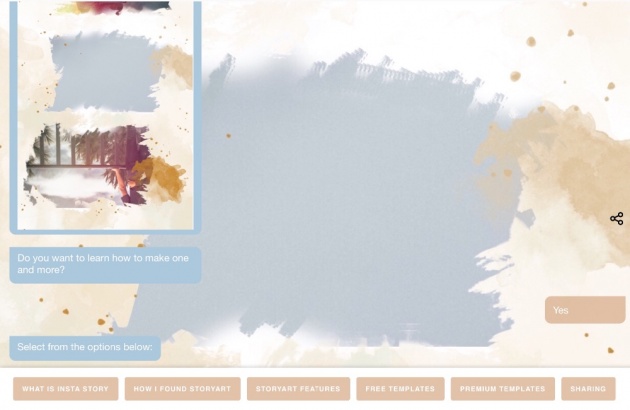 Image credits: screenshot of the Querlo Chat : StoryArt
This blog is published in support of bitLanders' C-blogging. Learn more about it in the quoted box below:
The future of blogging - The bitLanders C-blogging



bitLanders, the worldwide blogging platform, introduces the future of blogging "The bitLanders C-blogging", Conversational AI blogging by Querlo powered by IBM Watson and Microsoft Azure with the purpose to provide bloggers the possibility to communicate and establish a conversational relationship with their readers.

Thanks to the world's most prompt technology - Artificial Intelligence, powered by Querlo's conversational AI technology.

Querlo integrates the DeepQA Artificial Intelligence functionality of IBM Watson and Microsoft – a collaboration which sets Querlo apart from other solutions in the market.

Information from: "The bitLanders C-blogging" New Double Bonus Reward topics
Thank you for reading and for participating in this Querlo Chat!
---------------------------
About the author:
Jean Beltran-Figues is a photography enthusiast.
A traveler who wants to promote her beloved country, the Philippines.