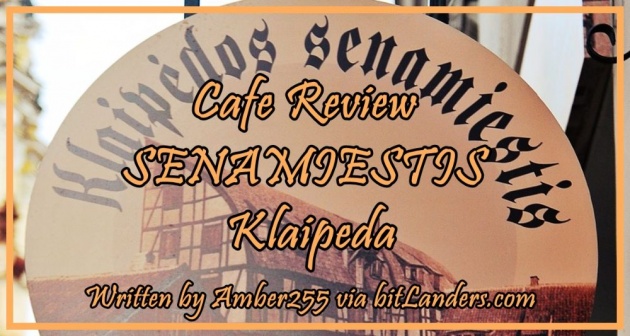 Cafe Review: Senamiestis, Klaipeda - Photo credit: tavobaras, edition by Amber255 via bitLanders.com
Of course, you are curious about what means SENAMIESTIS, right? It has a very simple meaning - Old Town. As the cafe is located in the heart of Klaipeda Old Town, the cafe has its name, just in Lithuanian.
It looks like Klaipeda, my beloved city, is considered as the oldest city in Lithuania. Klaipeda was firstly mentioned having the Memelburg name. It was in 1252. Until the 15th century, Klaipeda town was built around its castle, between some islets of Dane River. The citizens of Memelburg rebuilt the castle several times, but the city around it always will be the Old Town of Klaipeda. There is exactly where the SENAMIESTIS Cafe is located.
Came in with 6 crazy italians, all trying to order at once :D ... but our day was miraculously saved by the Superwaiter!

Recommend visiting while it's still open, I hear renovation is in plans ....
Taste menus · Stylish interior · Daily specials · Great food · Cozy atmosphere

Credit: review from facebook
When was the last time you visited Klaipeda and walked around the Old Town? Although a number of holidaymakers from all over Lithuania come here during the summer, they prefer the lazy lying on the seashore instead of spending a few hours getting to know the old town.
Klaipeda is not only the sea where we sunbathe in the summer, but it is also narrow streets with stone pavement, sitting at the Dane River embankment holding a glass of wine, and sunsets at the lagoon. And of course, cozy little cafes in the heart of Old Town. Today, I am happy to share my insights about one cozy cafe that you could visit if arrive in our port city Klaipeda. It's of course, already mentioned SENAMIESTIS Cafe.
Check QUERLO CHAT about other similar places in Klaipeda
Cafe SENAMIESTIS Concept
The SENAMIESTIS (Old Town) Cafe is considered a cult place in Klaipeda. And what's so special about it?
Several generations of Klaipeda residents grew up in the SENAMIESTIS Cafe. Many remember how parents brought them here, and now they come with their little ones. In the cafe, you will find the communicating artists, the guests who wander in narrow Old Town streets find this place, and the students feel there like at parents' home.
We can safely say that the SENAMIESTIS Cafe is a true Klaipeda-style bar. Located in the courtyards of the ancient Klaipeda Quarter, the catering facility is known to all Klaipeda residents.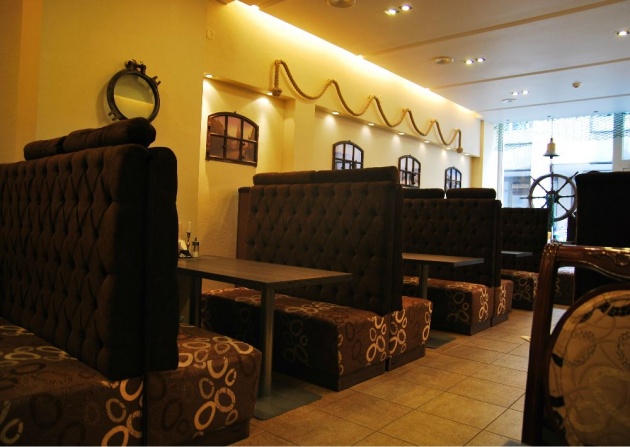 SENAMIESTIS Cafe review, Klaipeda - Photo credit: vmus
I have no doubt that many of the temporary city's visitors have been there and tasted its branded dish - legendary roasted Cheese Sticks.
In addition to this strange-looking cheese, standard post-Soviet dishes are served here and tasted the local breweries beer. In spite of the simplest food (except those Cheese Sticks) and the native beer, the cafe is full in winter and summer.
It has become a tradition that the SENAMIESTIS Cafe, located in the Art Yard, in the heart of Klaipeda, offers not only food to visitors but also the art. The paintings and graphics of various Lithuanian artists were exhibited here. The hosts are joking that the cafe's clients are existing and future artists.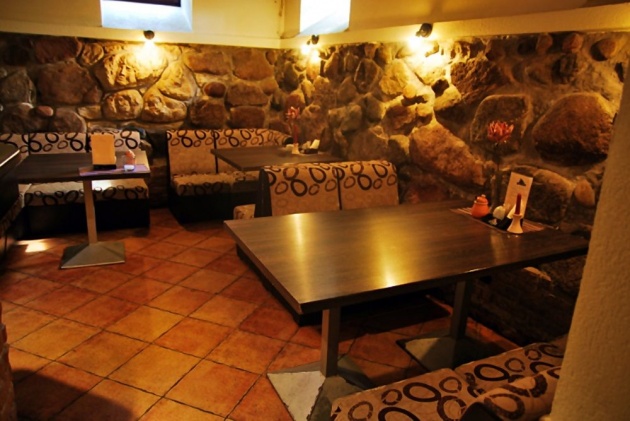 Klaipeda cafes: SENAMIESTIS - Photo credit: nsk-art
Cafe SENAMIESTIS Interior
The cafe is located in one of the old and most beautiful backyards of the Old Town of Klaipeda. It is worth visiting here just to enjoy a few hundred years old buildings and feeling the old spirit of the city. It is especially fun to visit it in summer when you can sit outside.
It is a very popular cafe, especially by the city's youth, where you feel the true spirit of Klaipėda Old Town. There are up to ten tables only in a relatively small room of the old house. The paintings of various artists hang on the walls. As I understand, the pictures are changed, so the cafe itself is like an exhibition hall.
The staircase leads to the second floor - a hall with several tables. It's a more closed environment.
Another advantage of this place is art galleries nearby and even above the SENAMIESTIS Cafe. Probably that is why this yard is called Art Yard. The bulletin board here also provides information on the main cultural events in the city.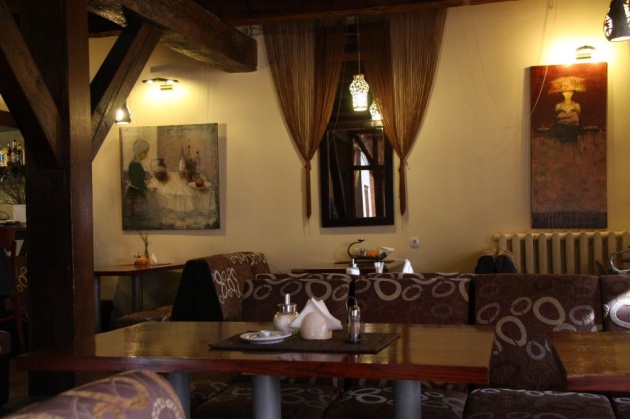 Cafe Review: SENAMIESTIS, Klaipeda - Photo credit:vmus
Cafe SENAMIESTIS Food
SENAMIESTIS Cafe to all visitors mostly is associated with the already mentioned fried Cheese Sticks, served with a bit of mayonnaise and ketchup sauce - a mixture. Their appearance makes people feel different.
Everything was great. Especially food and service staff. Their populariest dish cheese fingers was from another dimension.

Credit: tripadvisor
Their appearance makes people feel different. It is quite big sticks, about 10 cm in length and their thickness is of two-three man's fingers. But all visitors with lovely eat these Cheese Sticks. It is good that people with a smaller stomach can order half a portion of this dish.
I saw that people come especially because of these Cheese Sticks; sometimes they don't even order anything else. Those Cheese Sticks are already a national dish of the Lithuania Minor, and a few years they are presenting our Klaipeda in Vilnius cafe too.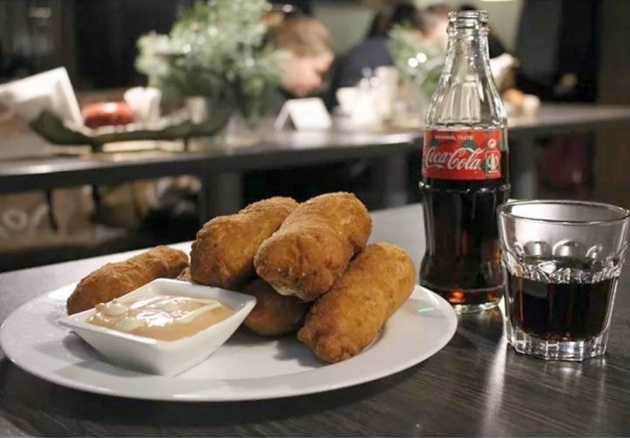 Cheese Sticks in SENAMIESTIS Cafe, Klaipeda - Photo credit: meniu
The story of the Cheese Sticks the exclusive dish of the cafe, is exceptional. Cheese Sticks do not have a special recipe, and the owners of the cafe are happy to share it, but not every cook is able to keep the authenticity of this recipe.
According to the hosts, if the Cheese Sticks lack one of the most important ingredients - love - they will lose all their palette of taste!
Another food is a fairly standard post-Soviet option - all the roasts with fries, simple soups, and so on. Like nothing bad, but also nothing special. People working in the Old Town comes for an inexpensive day lunch here.
How to make Cheese sticks - Video credit: youtube
Cafe SENAMIESTIS Drinks And Desserts
One of the weaker places in this bar is the choice of beer. There are only a few types of our native SVYTURYS beer (Lighthouse), and you can also get Grimbergen beer. The good thing is that beer prices are somewhat lower here than in other Old Town bars.
We have one native beer sort that is drinkable with a piece of lemon. It is called White beer, and usually, we drink it with lemon. So, I was surprised that they present the lemon to white beer separately, not already thrown into the mug. And, in general, where else is that fashion into wheat beer to throw in a slice of lemon? I somehow have never seen it done anywhere else except Lithuanian cafes. Well, it's not the topic.
In addition to beer, the SENAMIESTIS Cafe offers standard alcoholic and non-alcoholic drinks. In short, nothing special.
From the deserts, you can enjoy some cakes, cheap and delicious ice cream cocktails, various ice-creems.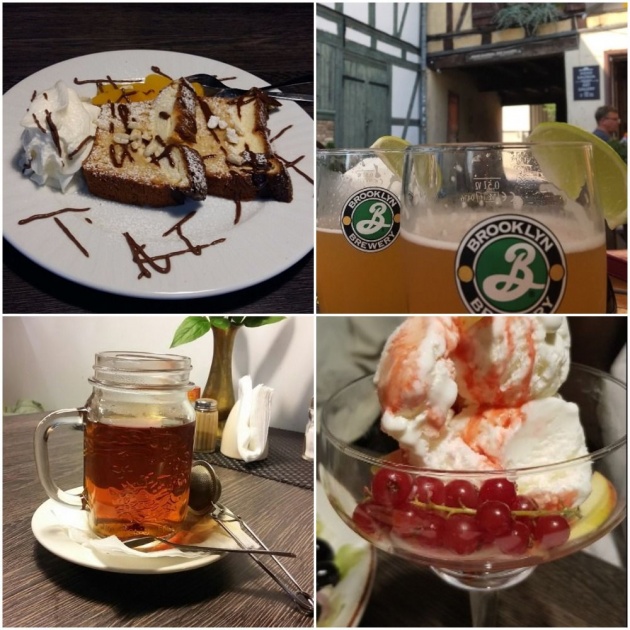 Lithuanian cafes: SENAMIESTIS - Photo credit: Amber255 via bitLanders.com
My Insights
I live in Klaipeda from a time of studies, and I often visit SENAMIESTIS Cafe. Why? It's because of the cafe's environment, pleasant service and communication, a little artistic environment and elementary relaxation.
Those Cheese Sticks remind me of student time. we were used coming often there. It was enough cheap dish but so satiated: at that time, it was a crazy big portion of a disproportionately low price. It is now a bit more expensive, but still quite cheap. At that time, the Cheese Sticks were free if we ordered some beer! Now we might find better places in Klaipeda, but at the time, this place was really cool.
Soups are very tasty and in large portions. That is why we are still visiting this cafe in Klaipeda. Service is always great - a good mood is guaranteed. If you dislike or simply feel disgusted about the food, waiters simply change it for you.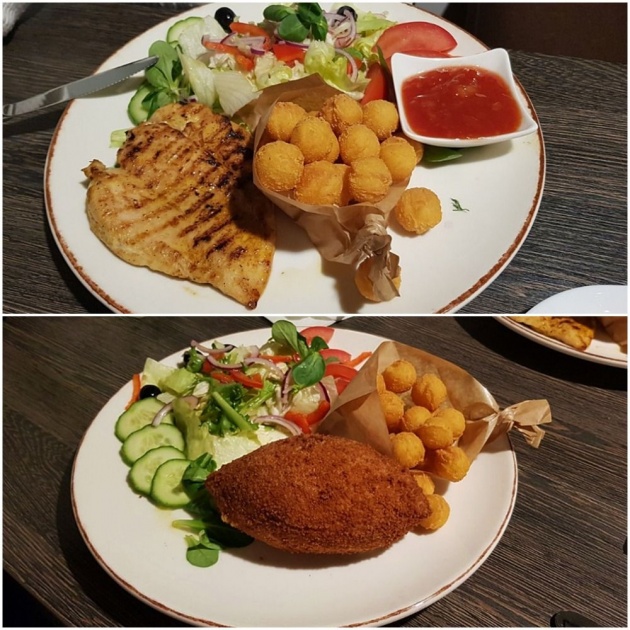 Cafe in Klaipeda Old Town SENAMIESTIS - Photo credit: Amber255 via bitLanders.com
I think people are attracted by the relatively low price of net cafes, but waiters there really don't have the expressions of what you want from me? They always meet you will smile and find time to joke with you.
The staff was super-superb at all times. For a long time, I am surprised at how well they choose people. As far as I was there, there were no bad, angry, and bartenders who didn't love their job. Also, waiters are fluent in English, and all foreign guests are always welcome there.
Last year, the full pitcher of water with lemon in the great heat did not cost anything. And that is the rare case now in Lithuania.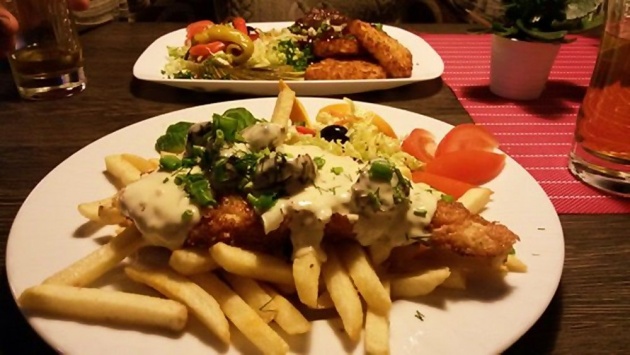 Cafe in Klaipeda old town: SENAMIESTIS - Photo credit: thingstodopost
What I can say about Post-Soviet food? When the burgers, pizzerias, seafood restaurants are all over the city, it is like exotic, and I find some uniqueness in it. I very love its roast with coconut sauce. By the way, I would say there is a very tasty wine. Friendly and truly professional bartenders every time surprise us with friends with a little feast in a wine glass.
The waiters always greet you like you are their friend not seen for a long time.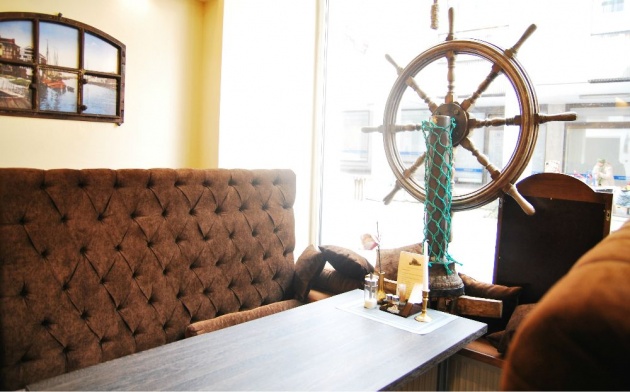 Where to eat in Klaipeda - Photo credit: klaipedos-senamiestis
On A Final Note
SENAMIESTIS Cafe is a place with its exclusive aura. The atmosphere of the Old Town is created by the location in the city, the cafe itself, and the legendary Cheese Sticks. Food and drink could be better and more varied.
Environment. Beautiful Old Town yard. Cozy interior.
Service. Everything is fine.
Public. Different and positive. Students, artists, working people, visitors to the Old Town.
Music. It was enough silent music, so I didn't pay attention. May it a local radio station sounded.
Food. More good than bad. But it worth coming for their Cheese Sticks alone.
SENAMIESTIS Cafe is one of my favorite places in Klaipeda. First of all, because of its service. When you come, you feel like you are visiting your friends. Waiters from other cafes should learn from these guys.
Best Restaurants in Klaipeda, Lithuania - Video credit: youtube
The portions are so big that after eating, there is no more power to go down the Old Town for a walk. I never got disappointed and always recommend it to all. It is even said that you are not a real Klaipeda citizen if you never ate Cheese Sticks.
Environment, atmosphere, service - with the mood. Food is not exclusive, but I like the food there because you get what you expect, not the fruit of a chef's fantasy. Sometimes you want a simple steak with potatoes and vegetables, not sushi, or some other creation which you can find now on every corner. Respect that the cafe was able to keep its style for many years.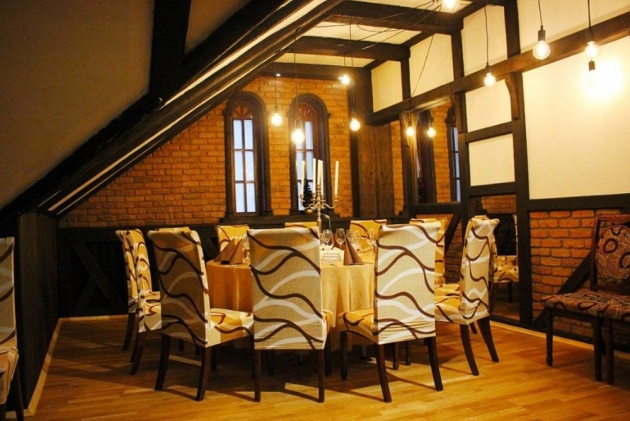 Cafe Review: SENAMIESTIS, Klaipeda - Photo credit: facebook
HAVE FUN!
**********************************************************************************************
Thank you for stopping by and reading my blog
2019, All Rights Reserved.
You are very welcome to join Bitlanders and share your valuable knowledge and opinion.
***********************************************************************************************