A video began circulating around the web a while back about a technological innovation in film 'image stabilisation', in the form of a 3-axis gyro-stabilized rig called the "MoVI", developed by Freefly. I personally found it a mind blowing 'behind the scenes' video; showing how far technology has advanced to create something that requires very little use of rigs and body harnesses, and yet produces fantastic steadi-cam results that look; quite frankly...Hollywood standard.
www.vimeo.com/63357898 (The behind the scenes look at the new MoVI M10 stabiliser)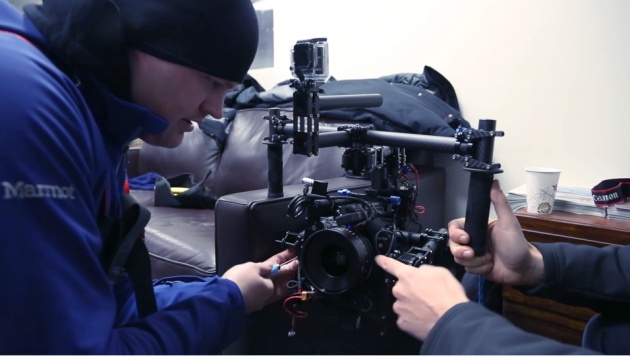 As the picture above blatantly shows; this rig is a hell of a lot smaller than you'd imagine for professional filmmaking, but once you look at the final video you'll realise size 'really' isn't everything. With a hefty price of $14,995 however, not many people are going to go rushing straight to the stores to find one, in fact it's a product that seems to be quite low-key as it's technically still running through the testing phase, along with a smaller MoVI M5 model currently being produced as well, for those with a smaller budget..and smaller camera I suppose.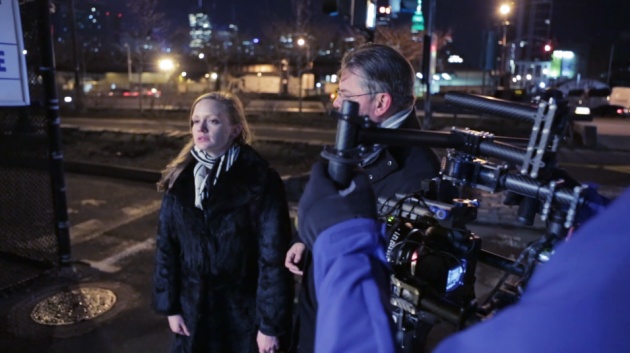 Another gorgeous fact about this rig is the fact that it accommodates a whole variation of cameras, such as the the C300, C500, Red Epic, straight through to the base-line range of DSLR's. I say, give it a few more years and this product will really take off within the film industry, the simplicity of its use, combined with the professional results indicate that this stabiliser has a good future ahead of it, and you never know, it may even be industry standard in time.
See for yourself in this final video right here: www.vimeo.com/62917185
Thanks for reading, and let me know what you thought of the MoVI rig in the comments below!
-Josh