"As Liberia moves toward its tenth year of sustained peace, we can state with conviction that our country has turned the corner. We are no longer the country our citizens fled, our international partners pitied and our neighbors feared. Liberia is no longer a place of conflict, war and deprivation," asserts Liberia's President Johnson-Sirleaf, (UN Photo Bottom from Adressing UNGA), speaking before the UN General Assembly. Liberia is perhaps on the verge of translating real economic growth into claiming the role of leader in the regional and the international economy. (Below UN Photo young girls at feeding center in Niger).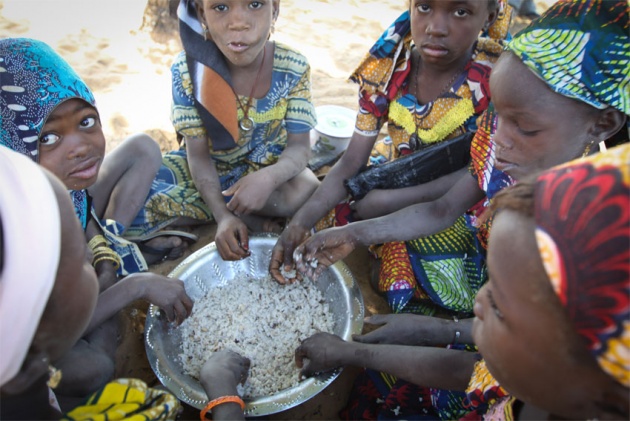 West Africa in Political Turmoil & Humanitarian Chaos:
Much of West Africa though and particularly the Sahel region faces new climate, hunger and political challenges in what on the same day at the United Nations the Secretary General Ban Ki-moon defined as a "perfect storm." Political turmoil, extreme climatic conditions and fragile economies are combining to create a perfect storm of vulnerability. Terrorist groups, transnational criminal organizations and insurgencies threaten peace and prosperity. There is a particularly disturbing rise in extremism, and human rights abuses are prevalent. Human trafficking is on the rise, along with drug trafficking and arms smuggling."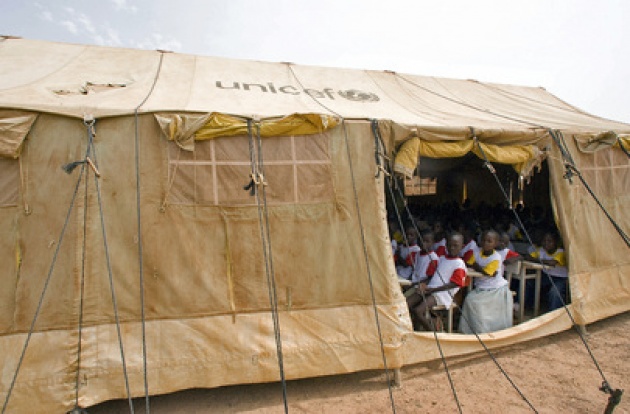 At the same time, development is under threat, with environmental shocks such as floods, droughts and locust swarms, (Read our Blog from last year's Locust Invasion along East Coast of Africa), combined with global food price volatility, eroding resilience. Drought has been replaced by floods in many areas of West Africa and the Sahel; however the humanitarian urgency has not been reduced but only transformed into new challenges. (Also See our Film for Blog: "Sahel Now Sounding Alarm")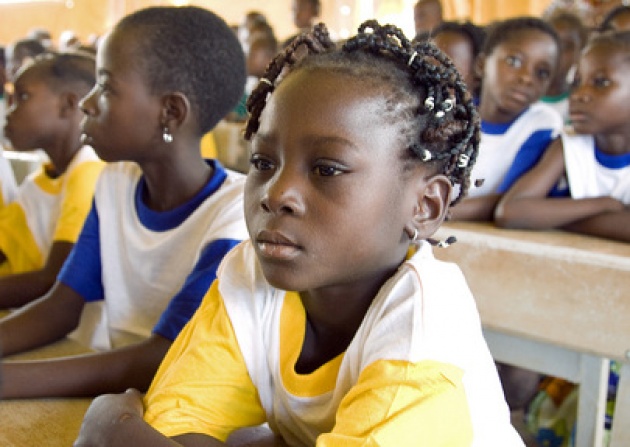 The refugee situation caused by the conflict in Mali and hunger in the broader region as whole is creating stress. The United Nations and related humanitarian institutions are struggling to keep pace. All of this risks further raising of tensions. Further, from the Ivory Coast to the border of Sudan, political risks have not subsided even as Mali is in political chaos without clear vision toward resolution. Read: "Will UN Mandate UN Intervention into Chaos of Actors & Causes?"
Liberia is UN Success Story & for Africa?
According to Liberia's President, the UN has been a "a very committed and effective partner" as it emerged from conflict and embarked on the path to peace, security and development. "We owe the Organization much gratitude for preserving an enabling environment for peacebuilding and state-building." (The UN has maintained a peacekeeping force in Liberia since 2003 to bolster a ceasefire agreement ending a decade of war that killed nearly 150,000 people, mostly civilians. The mandate of the UN Mission in Liberia (UNMIL) includes helping to restore the rule of law and democratic processes, as well as facilitating humanitarian assistance). President Johnson-Sirleaf highlighted some of the gains made in recent years which have resulted in an average annual growth of over six per cent; the mobilization of over $16 billion in direct foreign investment; an expanded fiscal space through unprecedented debt cancellation, infrastructure reconstruction and institutional rebuilding.
"More importantly, we have earned our rightful place as a country of hope and opportunity. The processes of change which have started will continue and will not stop until the country is placed on an irreversible path of sustained peace, growth and development." Education and economic growth are intertwined in Liberia's plans. The country's Vision 2030, resulting from a robust nationwide consultation, is a long-term program for transformation, which prioritizes youth development, infrastructure, reconciliation and capacity development. All of these are indicators of economic growth as well as providing social cohesion. If even partially successful in reaching its objectives, Liberia will be transformed into a driver of economic growth in Africa as well as the region.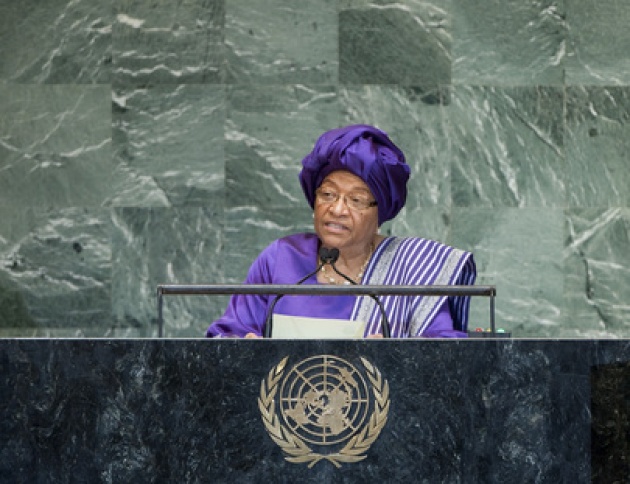 A decade earlier, under then ruler Charles Taylor, Liberia was a source of instability and opportunism in the region in everything from conflict diamonds to supporting ruthless insurgencies in the region. Now, perhaps Liberia can help lead West Africa out of the current calamities and model the way to political stability. new opportunity and further economic growth by country and region as whole.
Ambassador Muhamed Sacirbey - FOLLOW mo @MuhamedSacirbey

Facebook-Become a Fan at "Diplomatically Incorrect"







Twitter – Follow us @DiplomaticallyX







See more at our Popular Video Blogs & Current News Event Articles